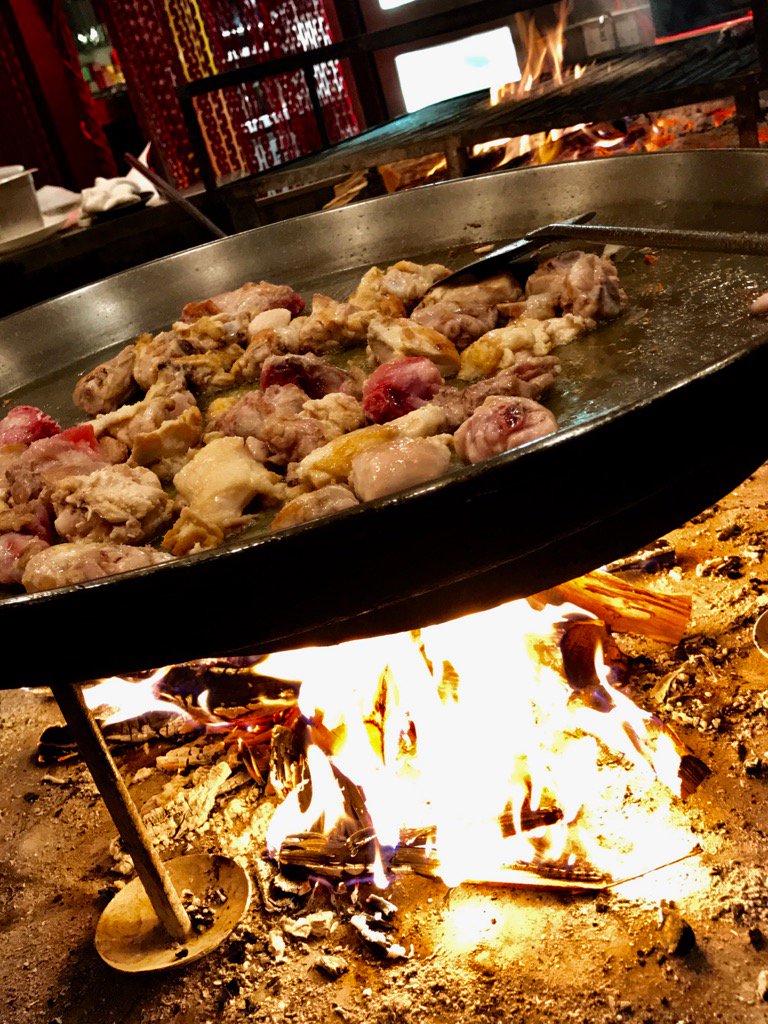 The paella pit alone is worth the price of admission. On it lies a rectangular grill, fronted by several small bonfires that blaze away underneath pans the size of a manhole cover. In those pans are the purest, smokiest expression of Spain's most iconic one-dish meal. If you're the sort who gets excited by these things, you can stand and watch the flames lap up the sides of steel loaded with various proteins and veggies on their way to becoming the best paella in America.
You can sit at the highboy tables beside the pit, or at the cocktail bar. Or hunker down in the large, low-ceiling room at one of low-slung banquettes and pick from a variety of gin and tonics – practically the Spanish national cocktail. Wherever you sit, you will be treated to the ongoing action of the fires and the cacophony of a tapas bar that never misses a beat. It is a room that mimics the vibe of the original in Washington D.C., but presents as a big Vegas joint that hasn't lost its original point of view — a perspective that embraces the foods of Spain, both traditional and modern.
This attitude is informed by the force of nature that is José Andrés. Andrés doesn't so much cook as he does inspire, cheer-lead and imbue ThinkFoodGroup (the corporation behind him) with a passion for quality that most other celebrity chef outlets never approach.
It is impossible to get bored with Andrés  food. The menu is so varied, and the quality so high that pointing and picking is half the fun. If there's a first among equals in the tapas it is the tomato bread — crusty, rough bread upon which fresh tomatoes have been grated into pulverized mass of sweet flesh and juice. It is the simplest sounding thing in the world, but when done right (as it's done here), it will send your palate into spasms of satisfaction.  The same bread contributes to the best tuna salad sandwich you've probably ever eaten, and you won't find a better goat cheese salad (or gambas al ajillo – shrimp with garlic), on any $25 (for 3 courses) lunch menu anywhere. No one makes a better gazpacho or patatas bravas, and the hangar steak is the envy of many a steakhouse.
I like to come at lunch; when the douchebags and bachelorettes are in fewer supply. The time not to go is definitely weekend evenings — when both food and service are stressed to the max. Whenever you go, get a G&T, get that paella, and by all means, fill up on tomato bread.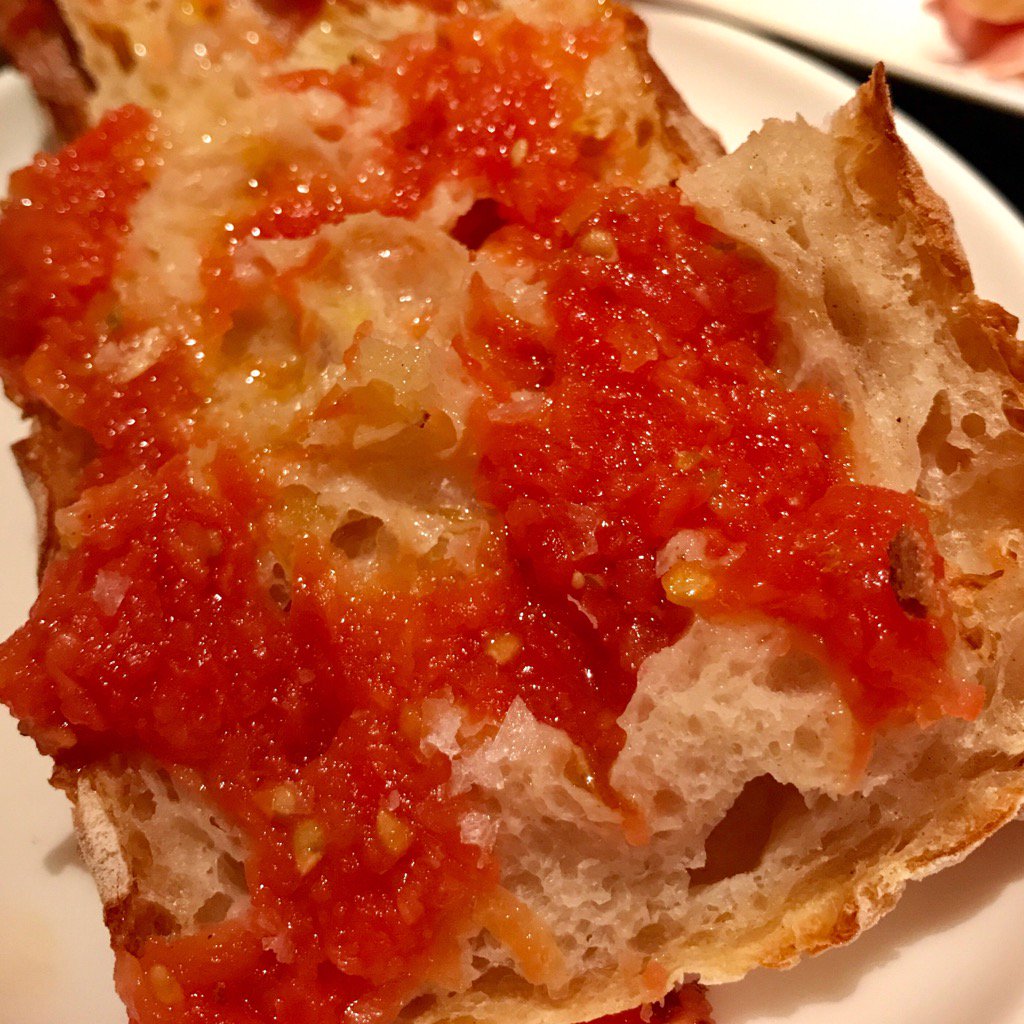 JALEO
The Cosmopolitan Hotel and Casino
702.698.7950