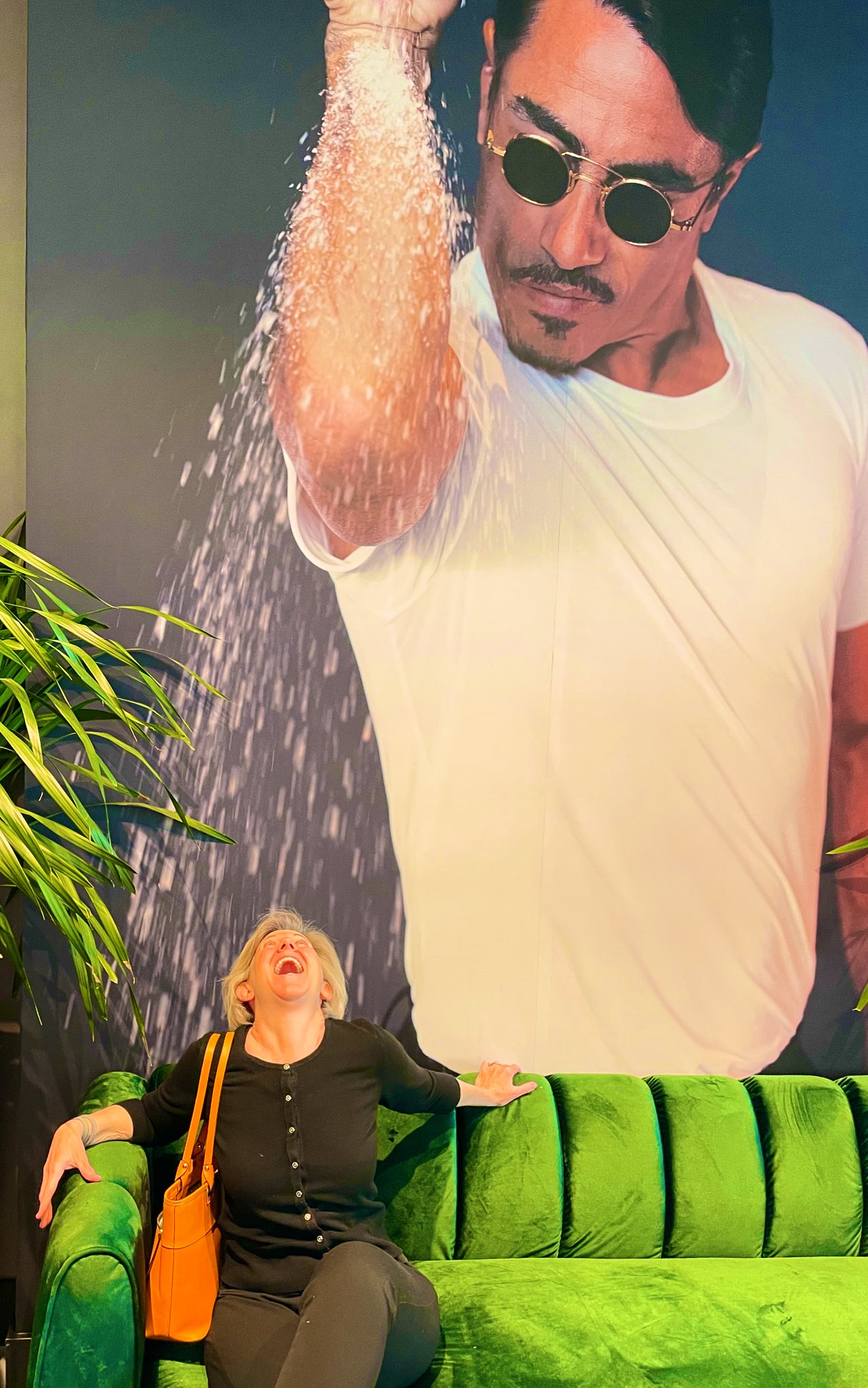 We eat out a whole lot less than we used to.
But you'd never know it from this list.
We're down to 5-6 restaurants a week (barely breaking a sweat compared to the old days), and sadly finding less and less to write about.
The infantilizing of food writing has not escaped our attention. The written word is an endangered species, and if it's not in video or podcast form, few are interested in reading about restaurants anymore. Twenty years ago, I was considered an oddball for obsessively snapping pictures of my food. Fifteen years ago (when this website was conceived), I was still an outlier. Now, even high school kids take pictures of their tacos and rate them on social media.
With this in mind, for once, I'm not going to bore you with a bunch of words. Gleaning through my meals of these past five months, I discovered a number of tasty snaps (and a few videos) that should make you salivate more than prose ever could (which is, I suppose, the whole point of today's ubiquitous food photography).
So here are the restaurants where you should be eating, from someone (me) who has actually eaten in them. Some of these recs are accompanied only with a picture (worth a thousand words?) — which, we hope, will supply you with ample reason to give them a go.
But first, a few words about Detroit pizza.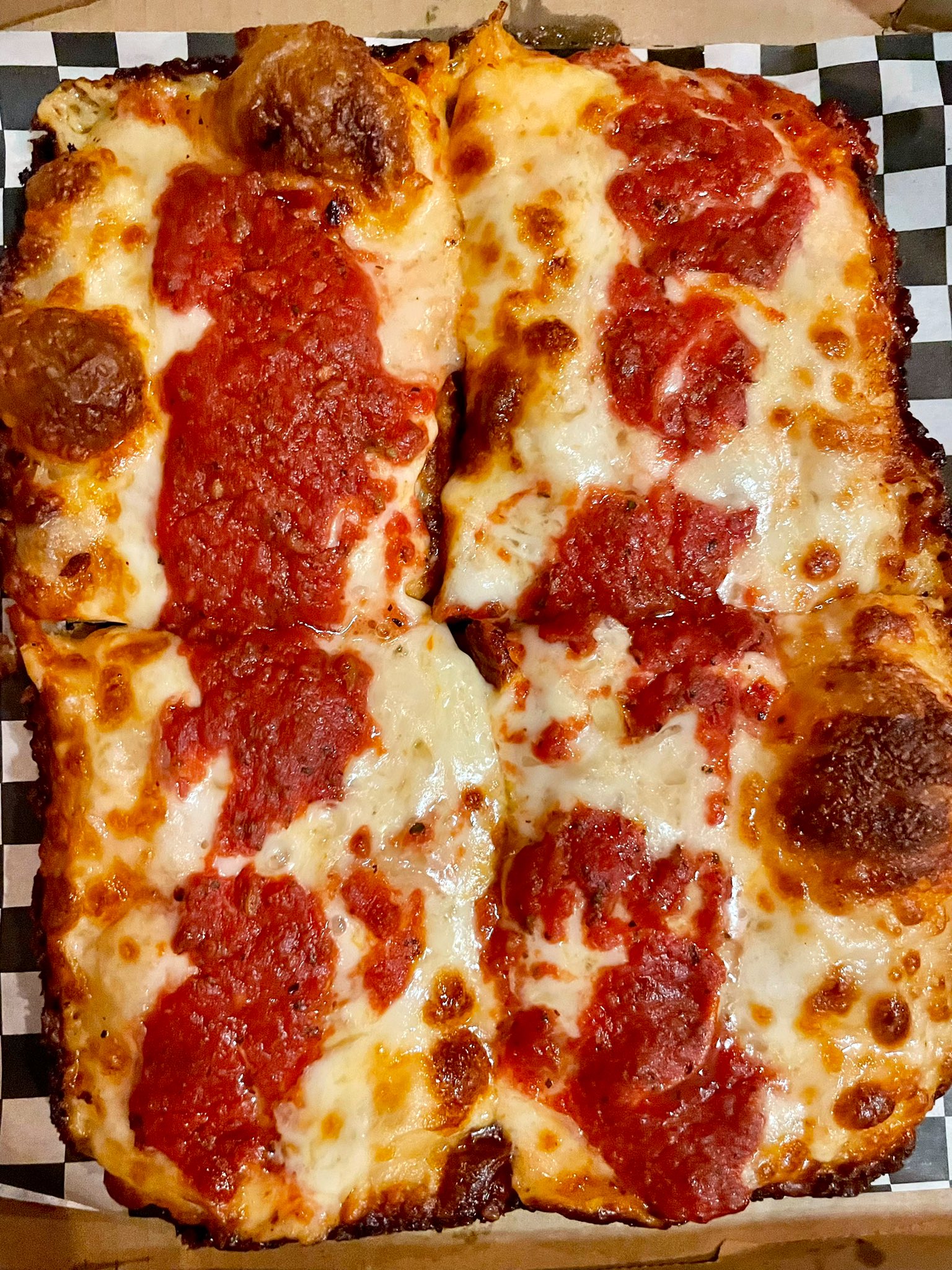 For the uninitiated, Detroit is the home of a rectangular, reverse-form, pan-baked pie that loads its cheese on the top of the dough (and underneath the other toppings) allowing it to infuse a puffy, foccacia-like crust before a f**ckload of condiments are then applied.
Including pineapple? You betcha by golly.
(…and then we bake it in a casserole)
Refinement is not exactly its strong suit.
Detroit pizza is nothing new: Northside Nathan's has been around for over twenty years. But it inexplicably became a "thing" a few years ago and now every foodie worth his fermentation extols the fine points of these belly bombs like they're parsing the contrapuntal tinklings of Glenn Gould.
I blame the internet…and Instagram…and the legalization of weed. Because if nothing else, DP is perfect stoner food: ideal for dive bars, and temperamentally suited for a crowd that is usually as baked as the crust.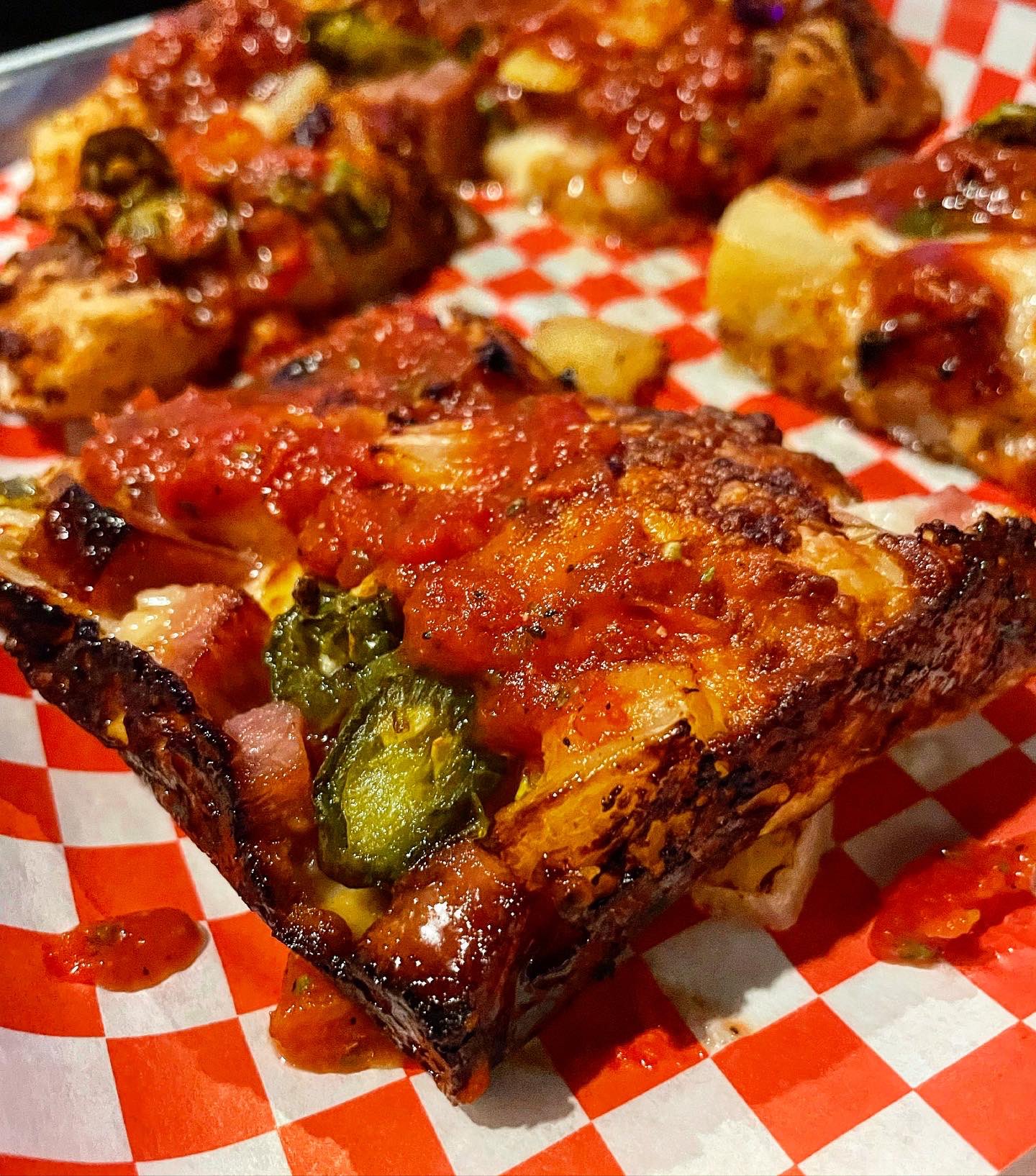 Scott Weiner — America's Pizza Geek extraordinaire — knows his pies, and Robby Cunningham's Detroit rectangles stole a pizza his heart.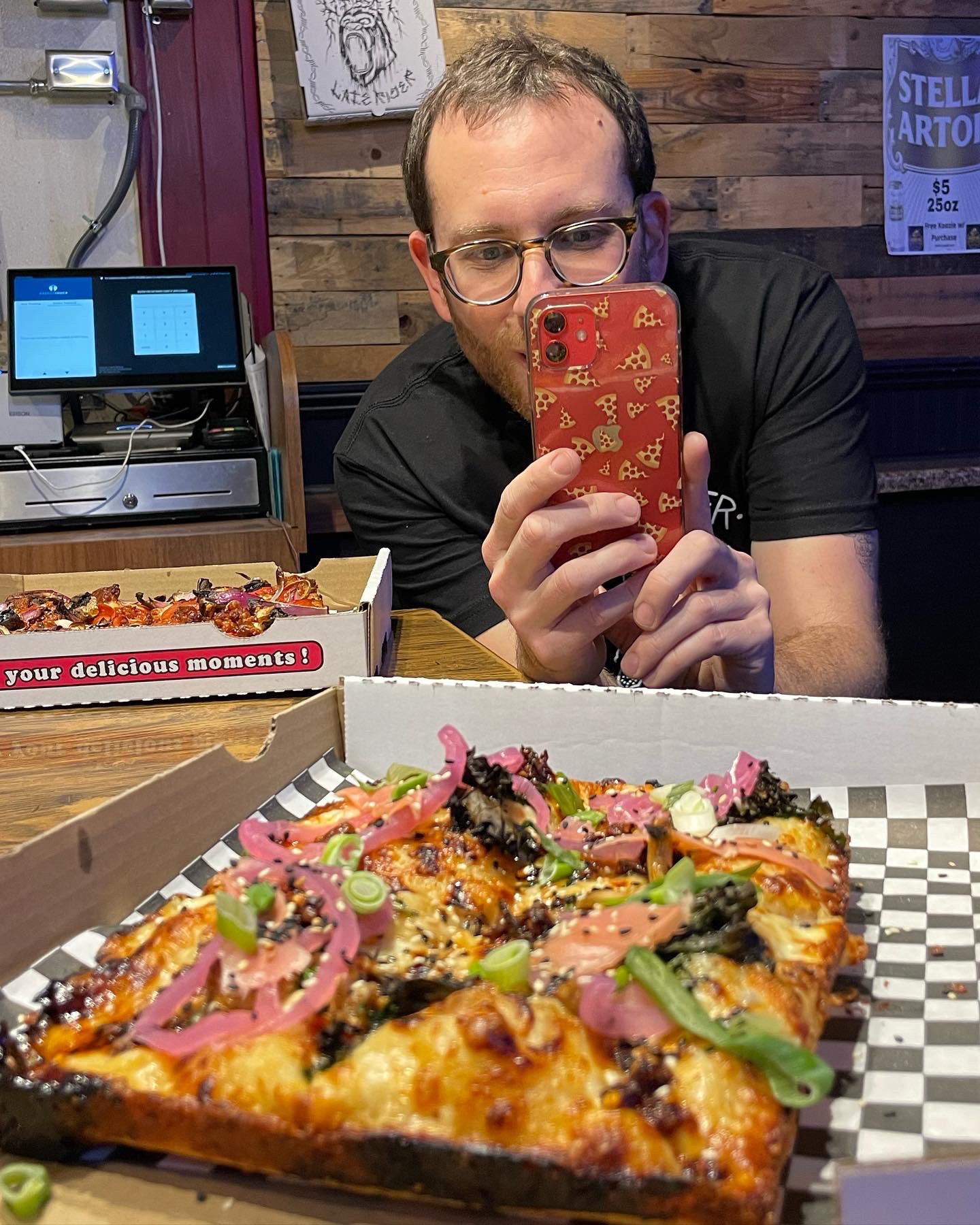 If you insist, and if you're stoned, Red Dwarf (second pic) and Guerilla Pizza (first pic and above, in the Hard Hat Lounge), are two of the best.
On to real restaurants…
https://twitter.com/i/status/1508882847855046658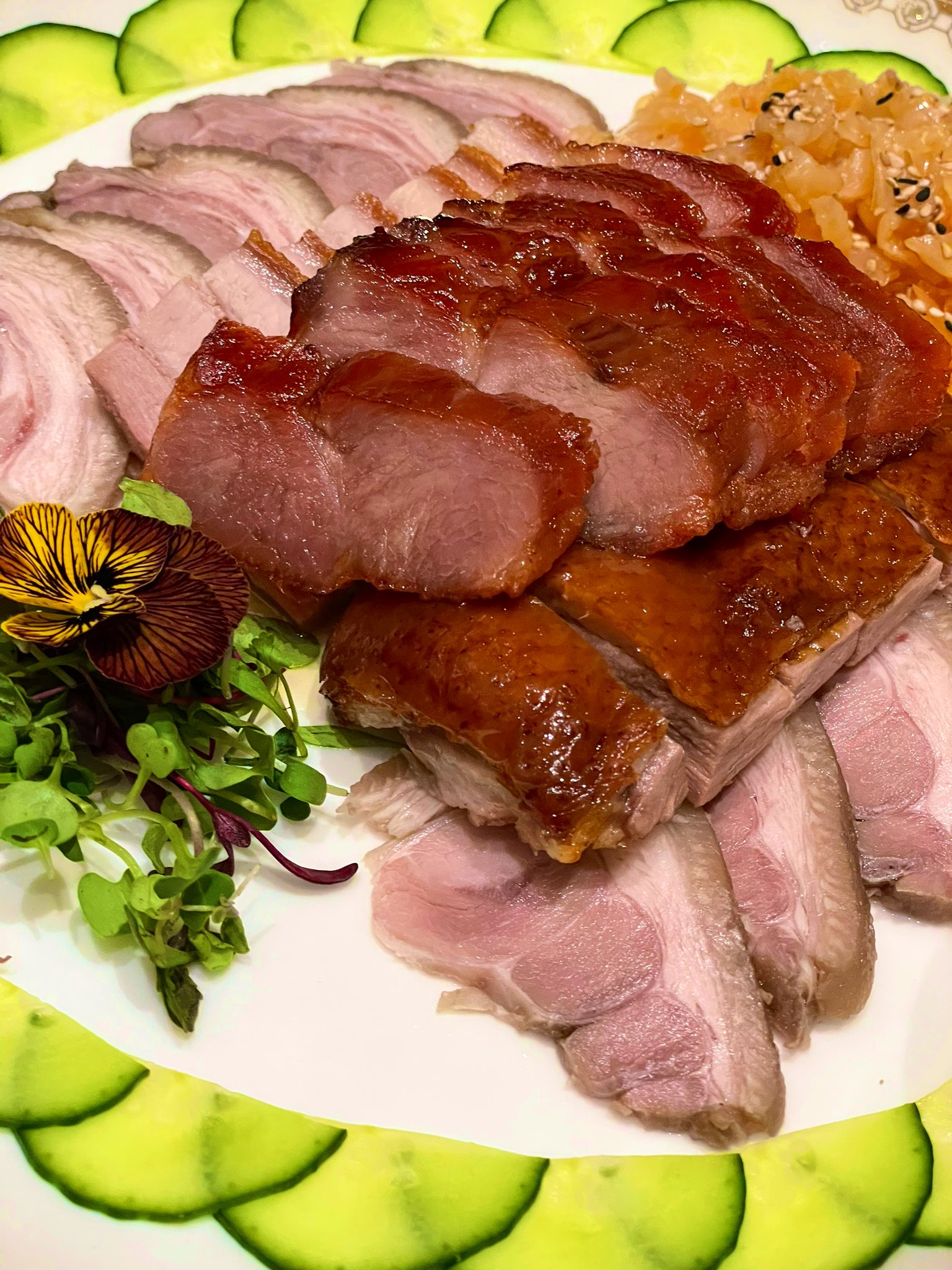 Gorgeous room. Beautiful food. Bring your wallet. And a friend's wallet.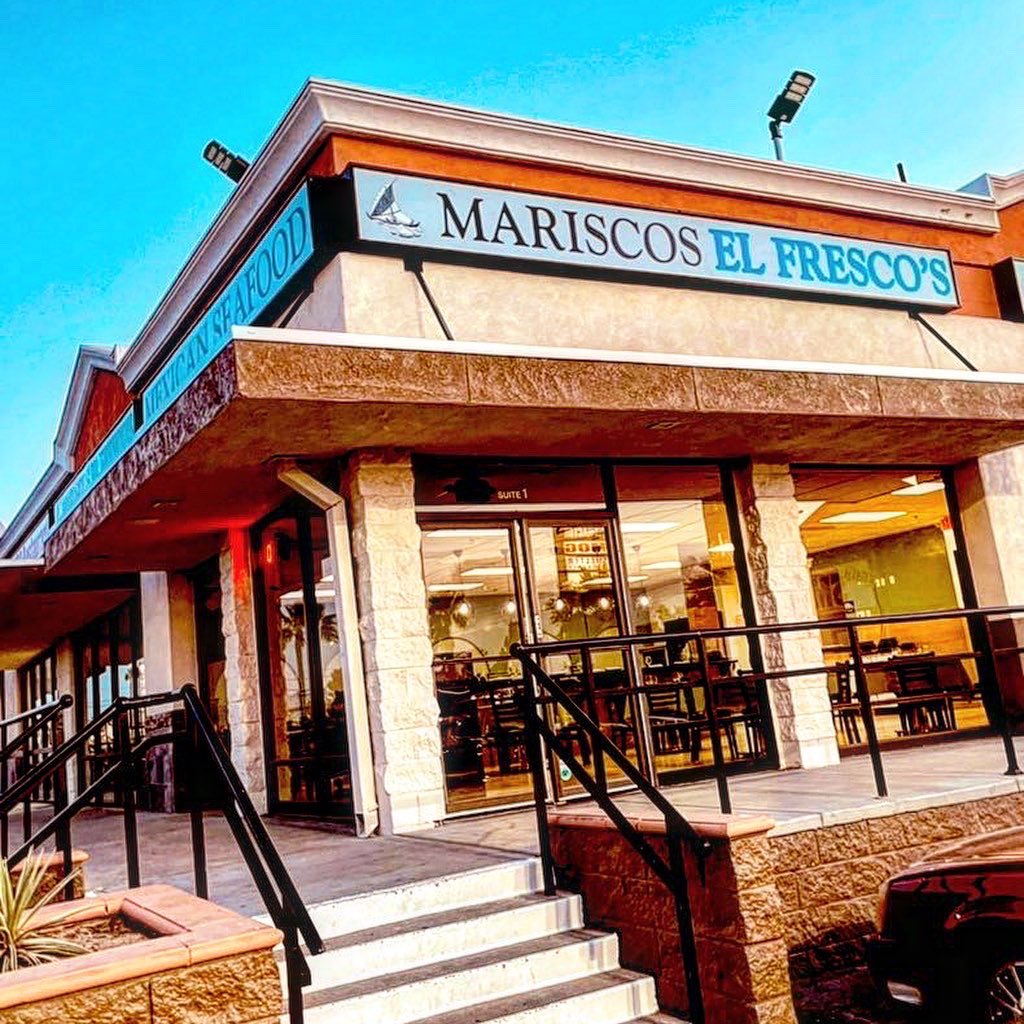 Mariscos El Fresco's is brand new, and only days old as I type these words. But we snuck in early and the Mexican seafood by Chef/owner John Sosa and Chef David Serrano is like nothing else being offered in town.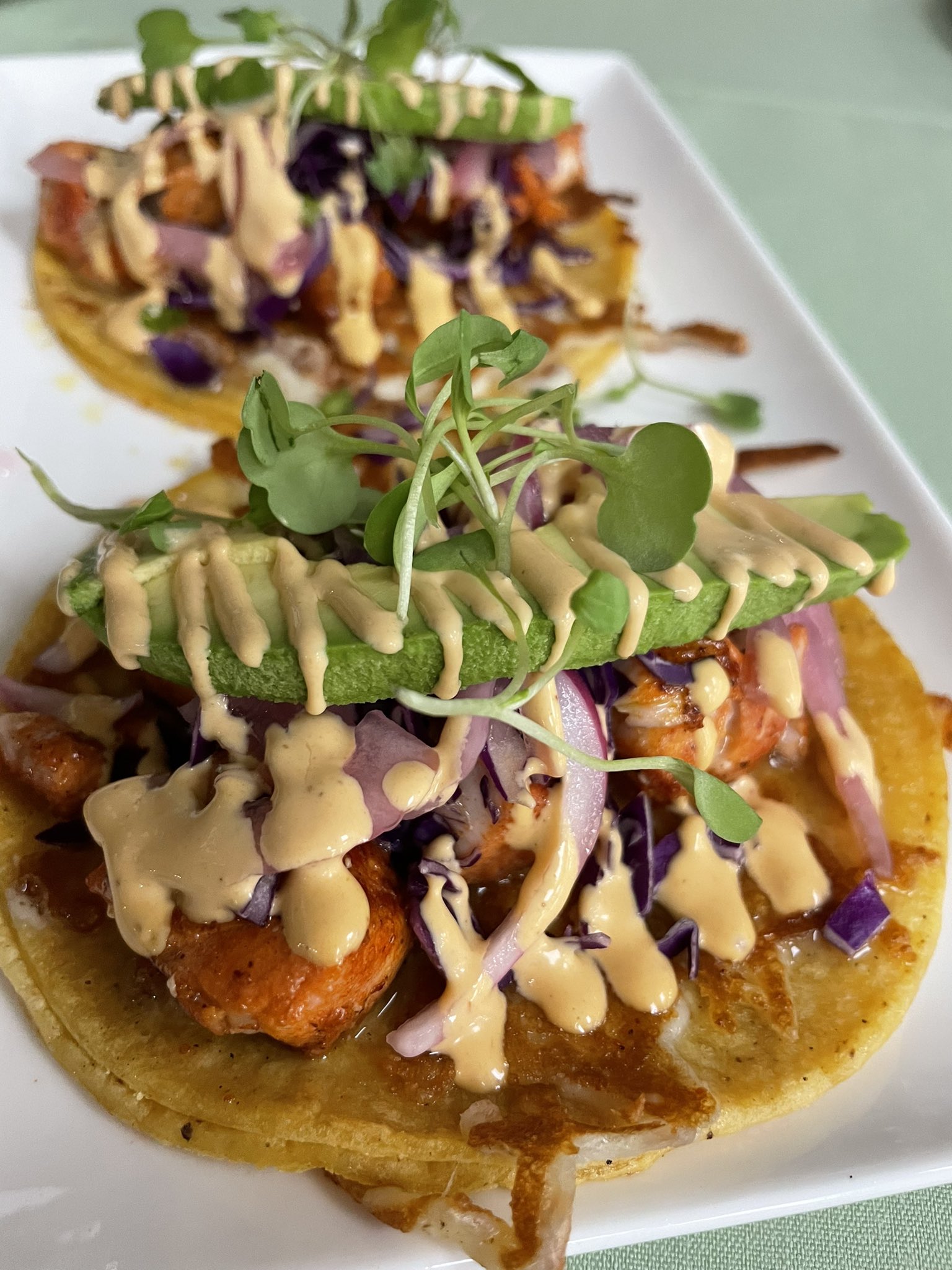 (These tacos shrimply put others to shame)
What Elia Authentic Greek Taverna did for soul-satisfying Greek cooking these guys are trying to do with much-maligned Mexican seafood — most of which (this far north) is unmitigated crap out of a freezer bag. Minimal decor, maximum flavor, in a challenging location (Tropicana and Pecos). Fingers are crossed.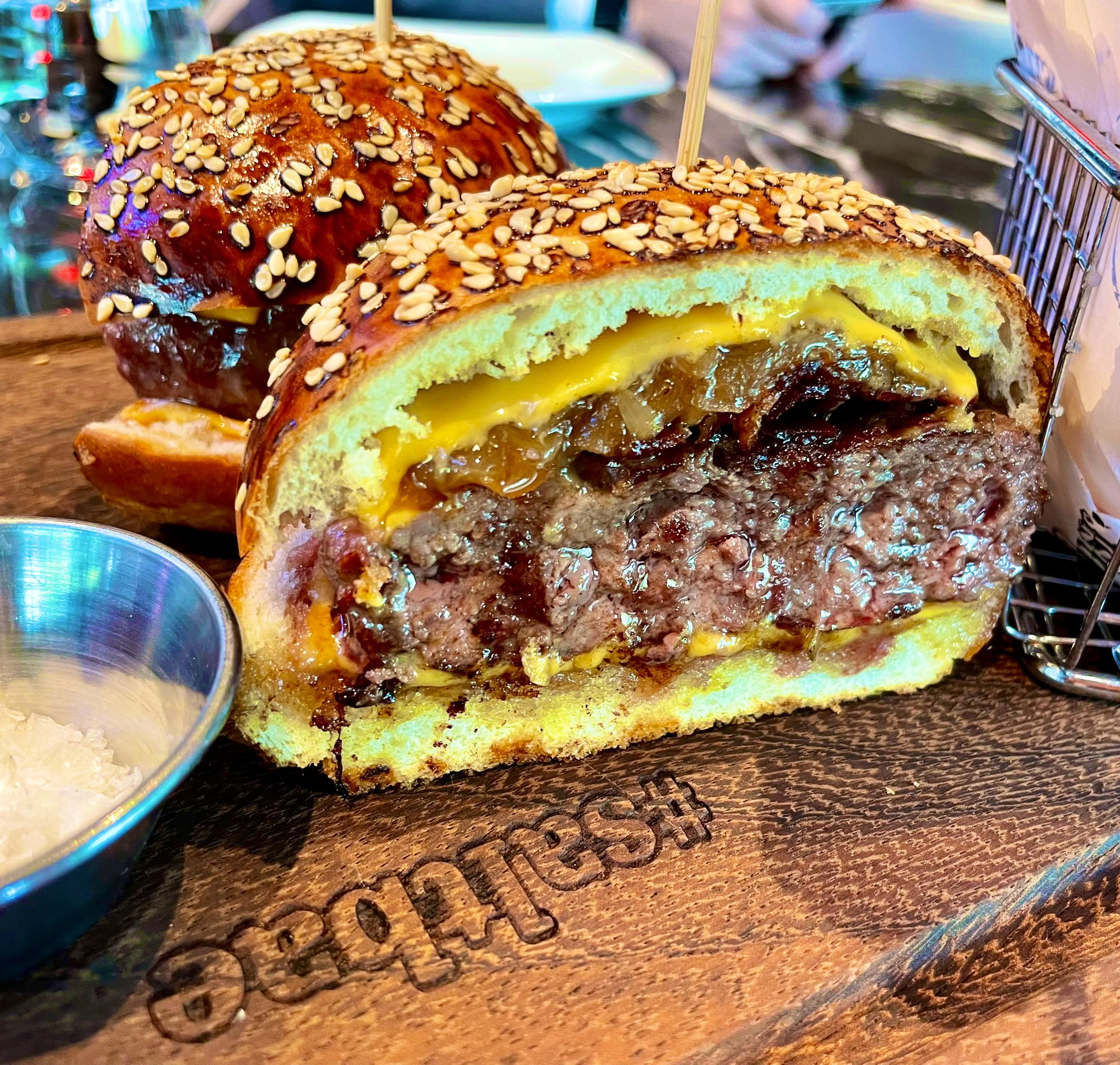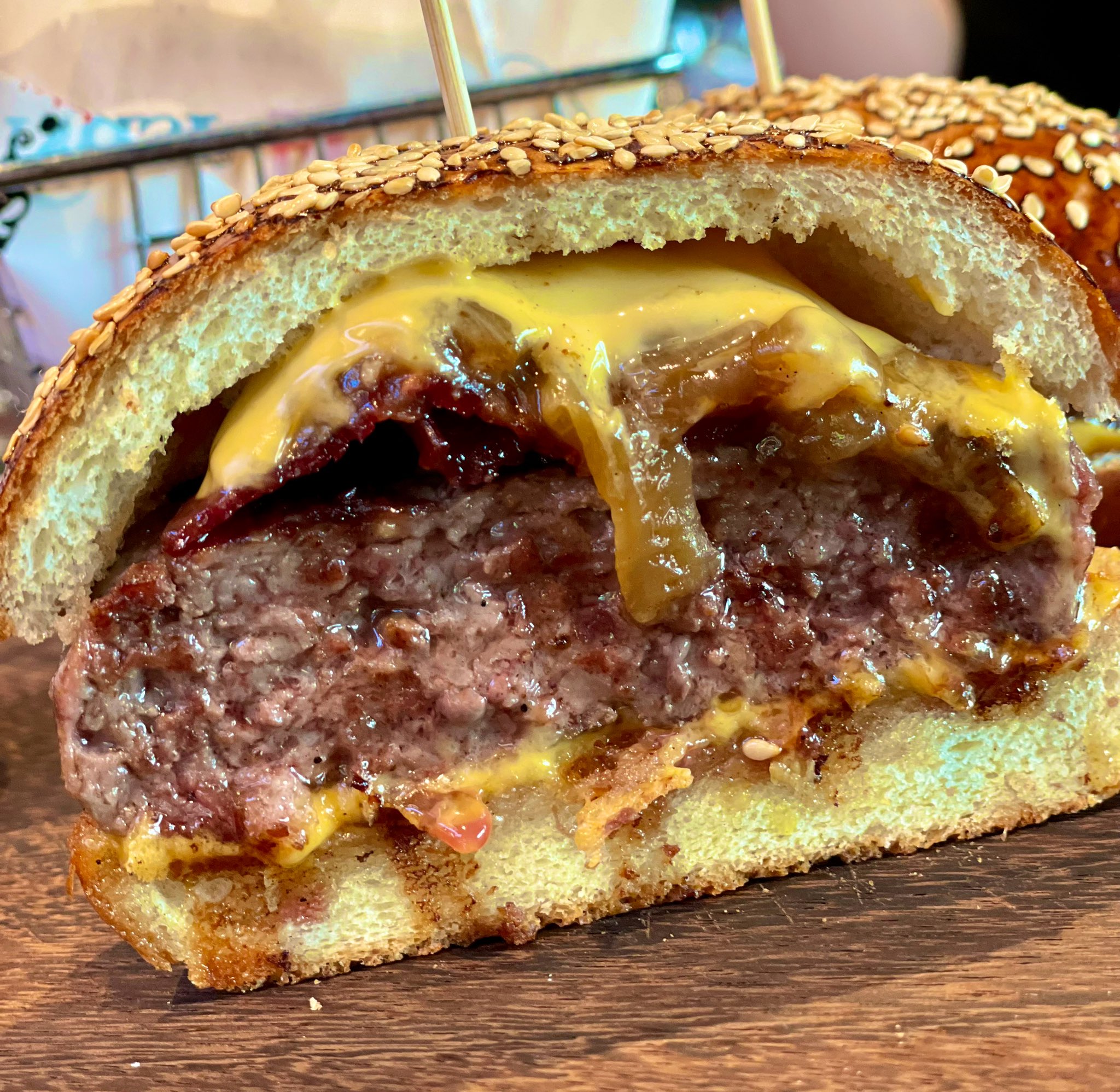 Burger. Of. The. Year. (so far)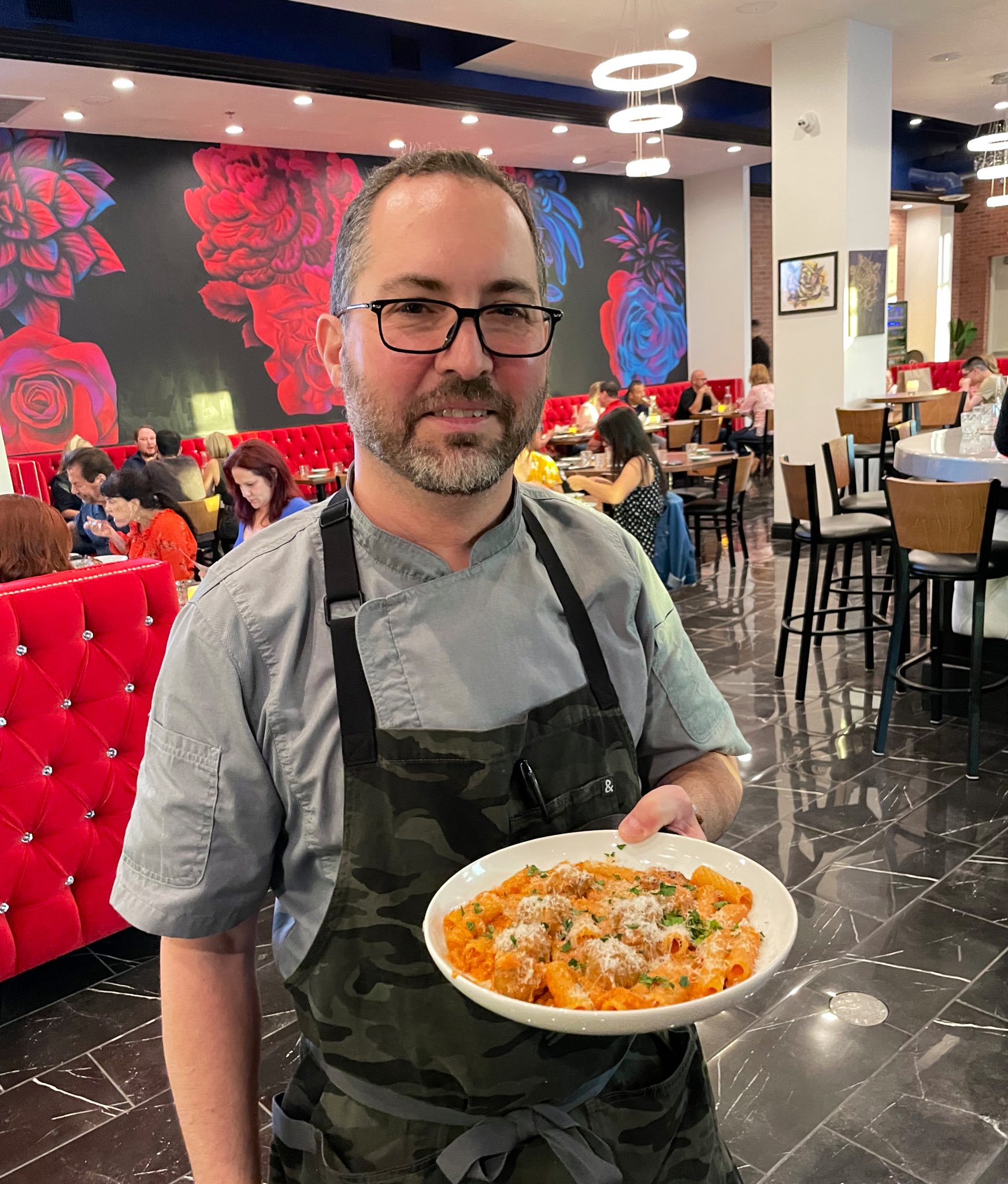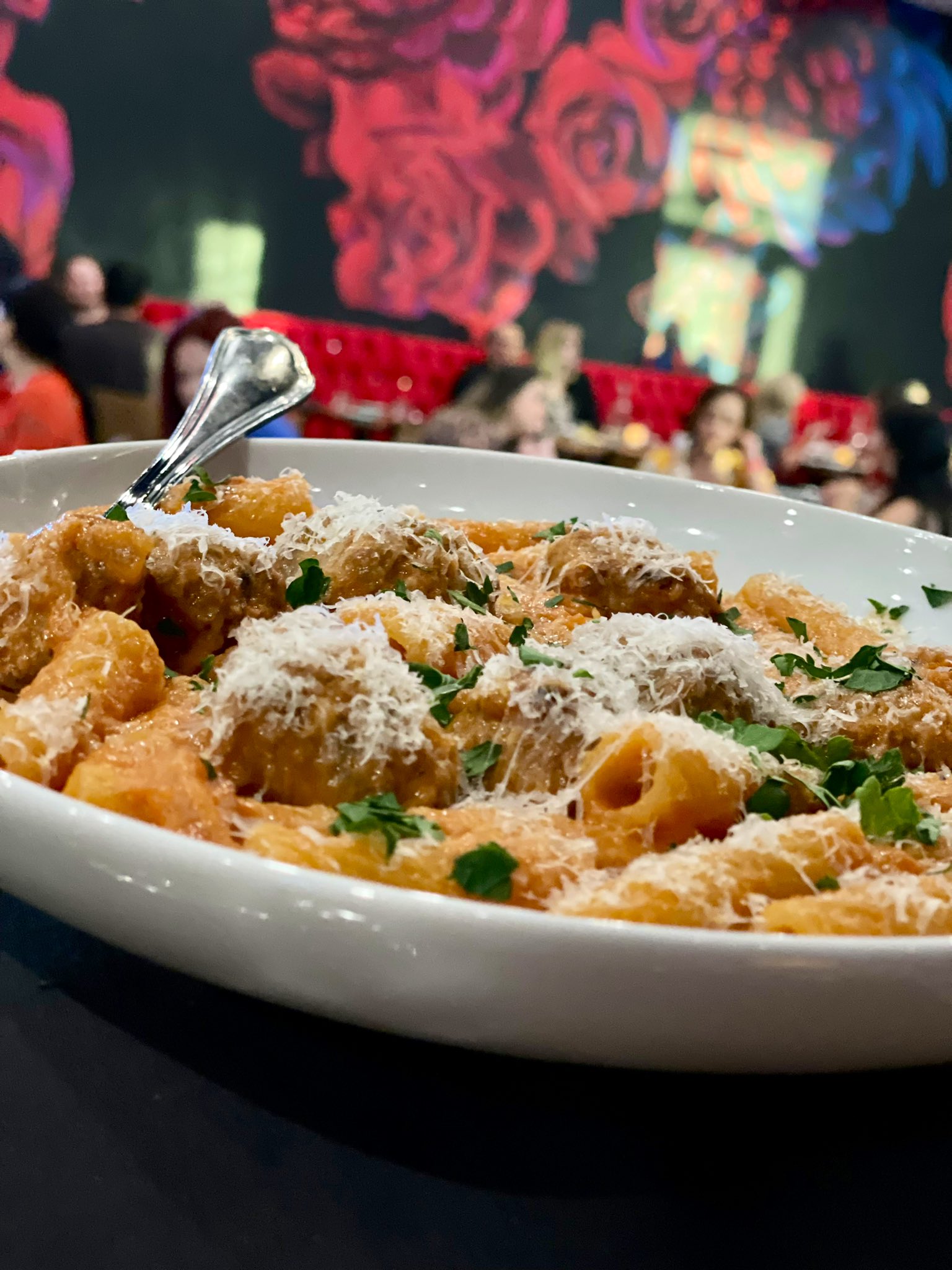 Just like Stacy's mom, Rob Moore (above) has got in going on…on St. Rose Parkway (of all places) way out in the wilds of Henderson. If this culinary renaissance keeps up in this former godforsaken restaurant wasteland, yours truly is going to run out of neighborhoods to trash.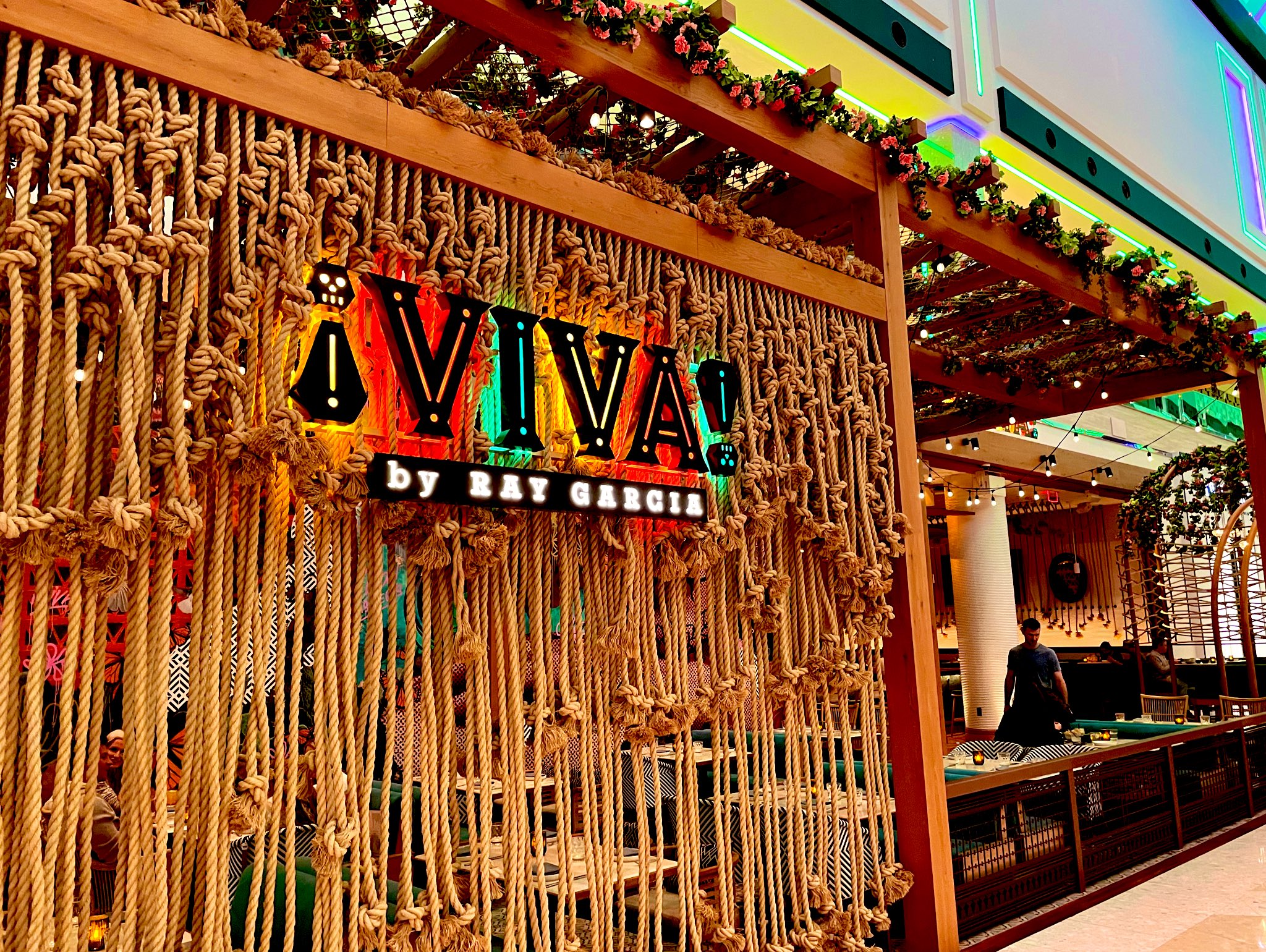 Best. Mexican. In. Vegas. My pictures didn't do the spectacular food justice, so you'll have to go and snap some for yourself.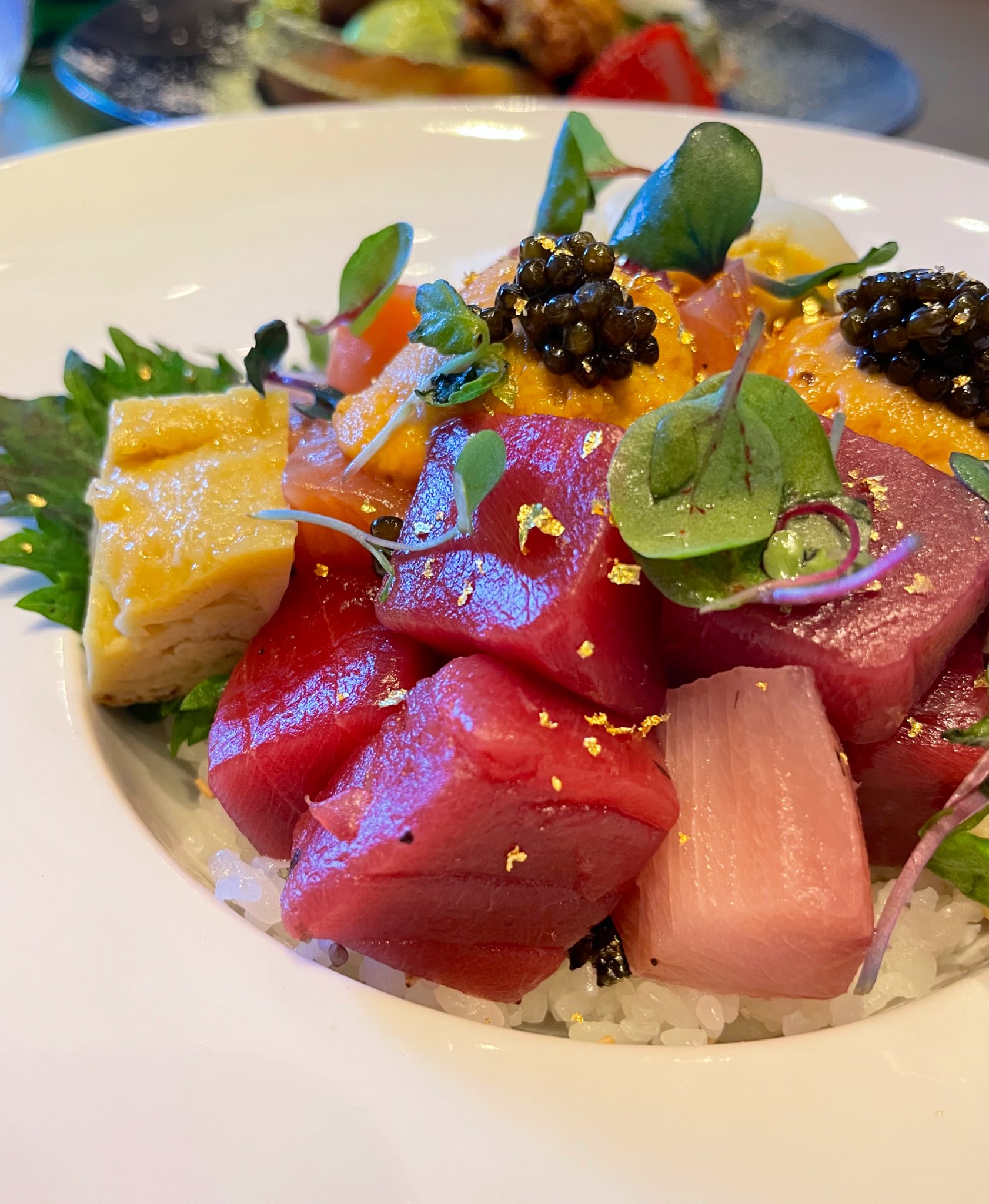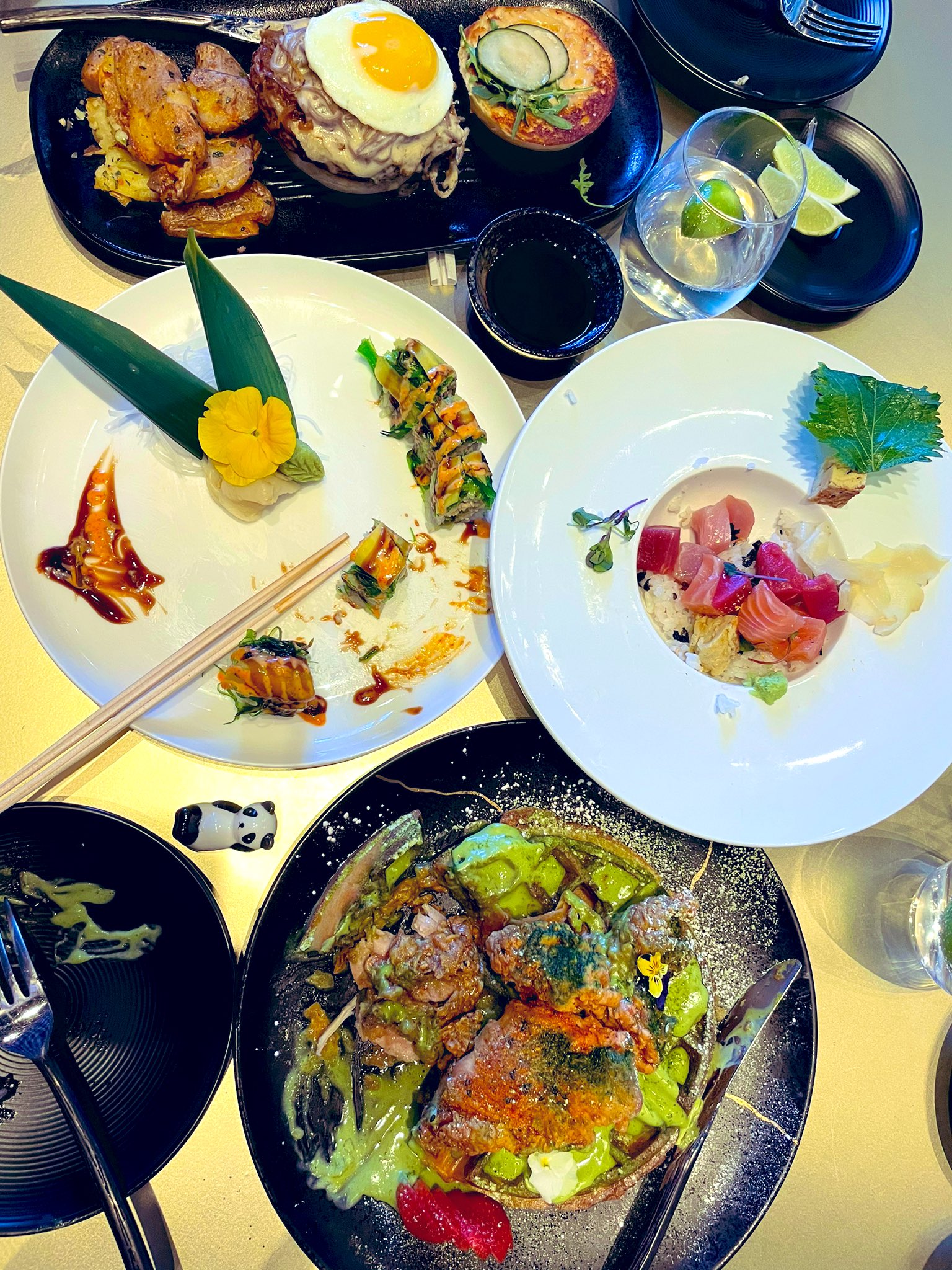 Todd English's third act in Vegas has impressed even an old cynic like me. They don't call The Pepper Club a Japanese restaurant but that's exactly what it is….with some great Korean fried chicken to boot.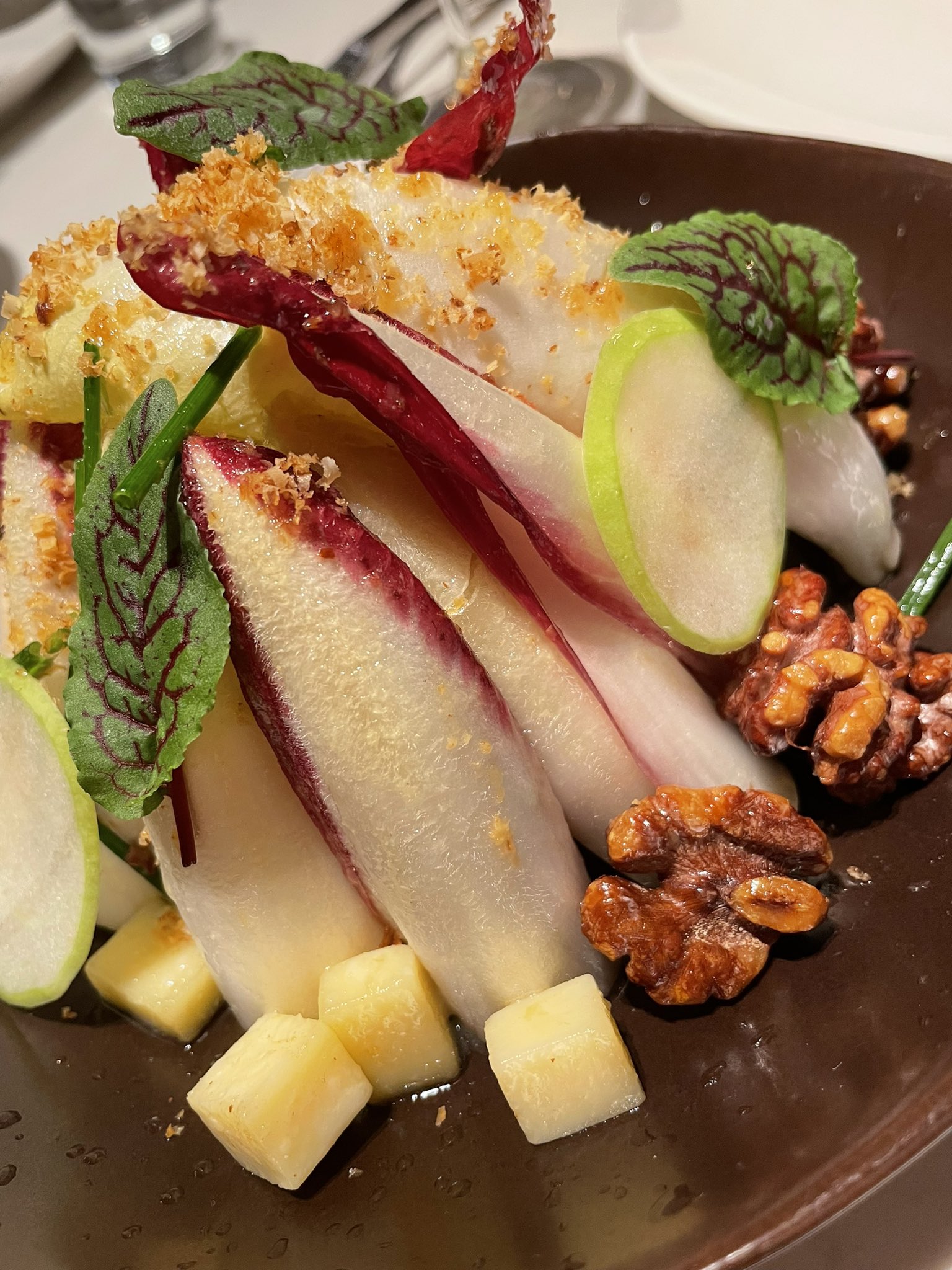 Pluses: Surrounded by a fabulous wine store and first-class French cooking, cheese, charcuterie, salads (above), sandwiches (below) and steaks, and perhaps the best fries on the planet. Open for lunch. Good service.  Great people watching.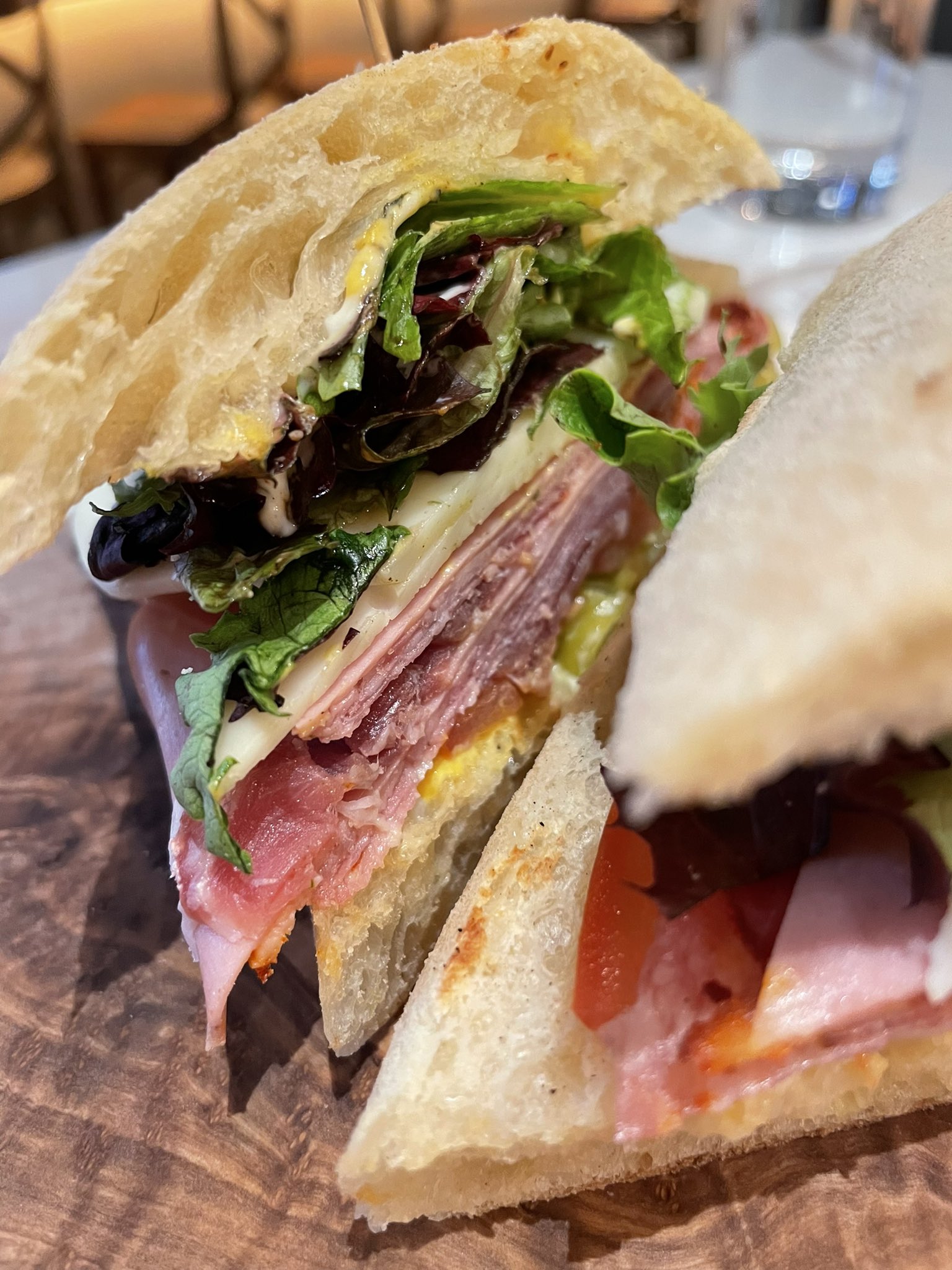 Minuses:  Rodeo Drive-level expense amidst a sea of bargain-basement fanny packers — who take one look at the potential wallet damage and flee faster than a fat man from a fresh vegetable.  Also, the inside seating (hard stools at bare tables) doesn't match the cooking or the (seated) crowd  — making the whole place feel like a fast casual concept got lost on its way to the Cordon Bleu.
Bottom line: Wally's, like The Pepper Club downtown and Harlo in Downtown Summerlin, is pushing the price envelope — seeing just far it can take the familiar-yet-FOMO comfort food thing. Inflation or no inflation, Millennials and GenXrs show no signs of voting with their feet, as it is consistently filled with folks who don't seem to mind paying $32 for a salad.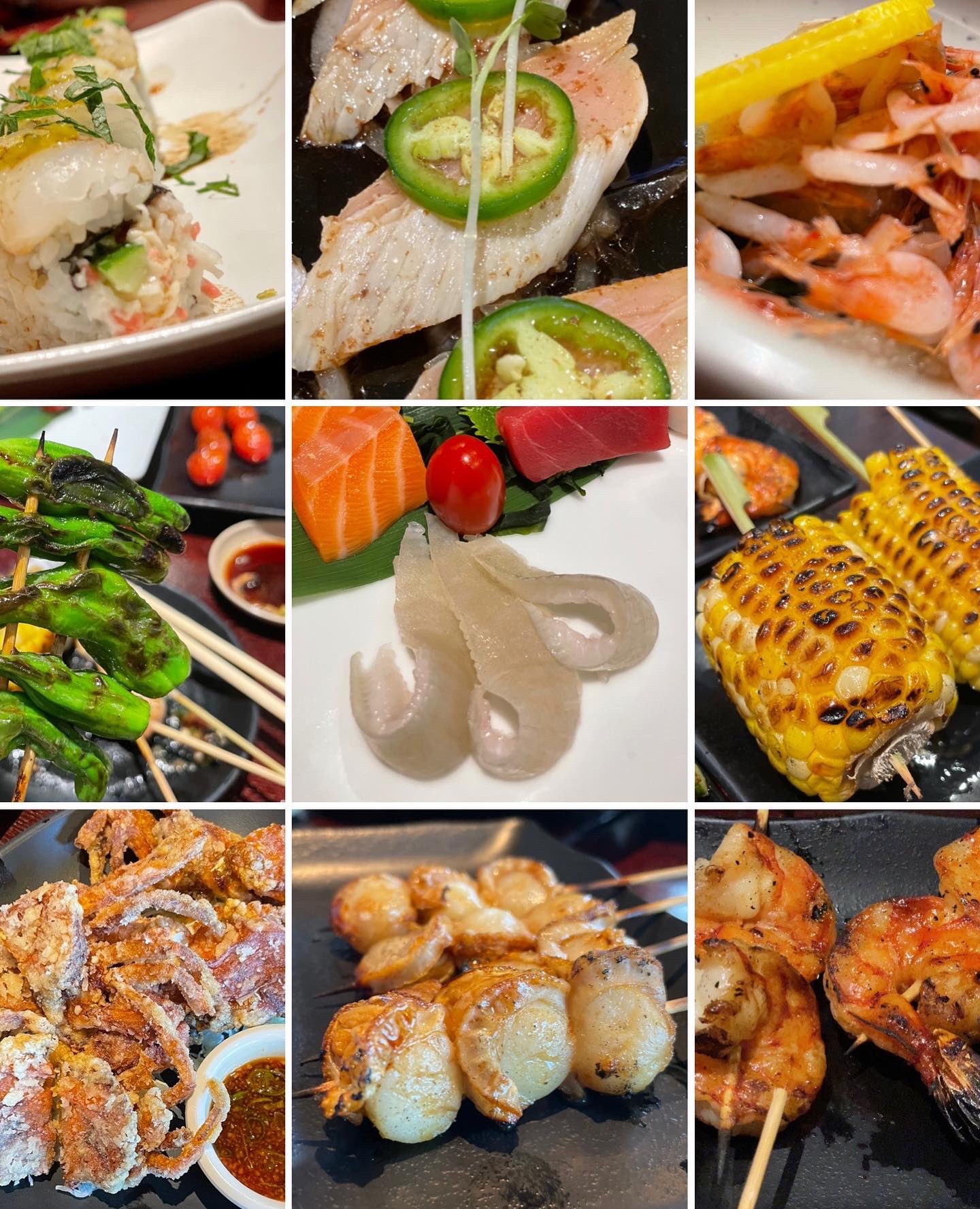 Busier than a bee on a flower farm. Harder to get into than a nun's habit. But worth it.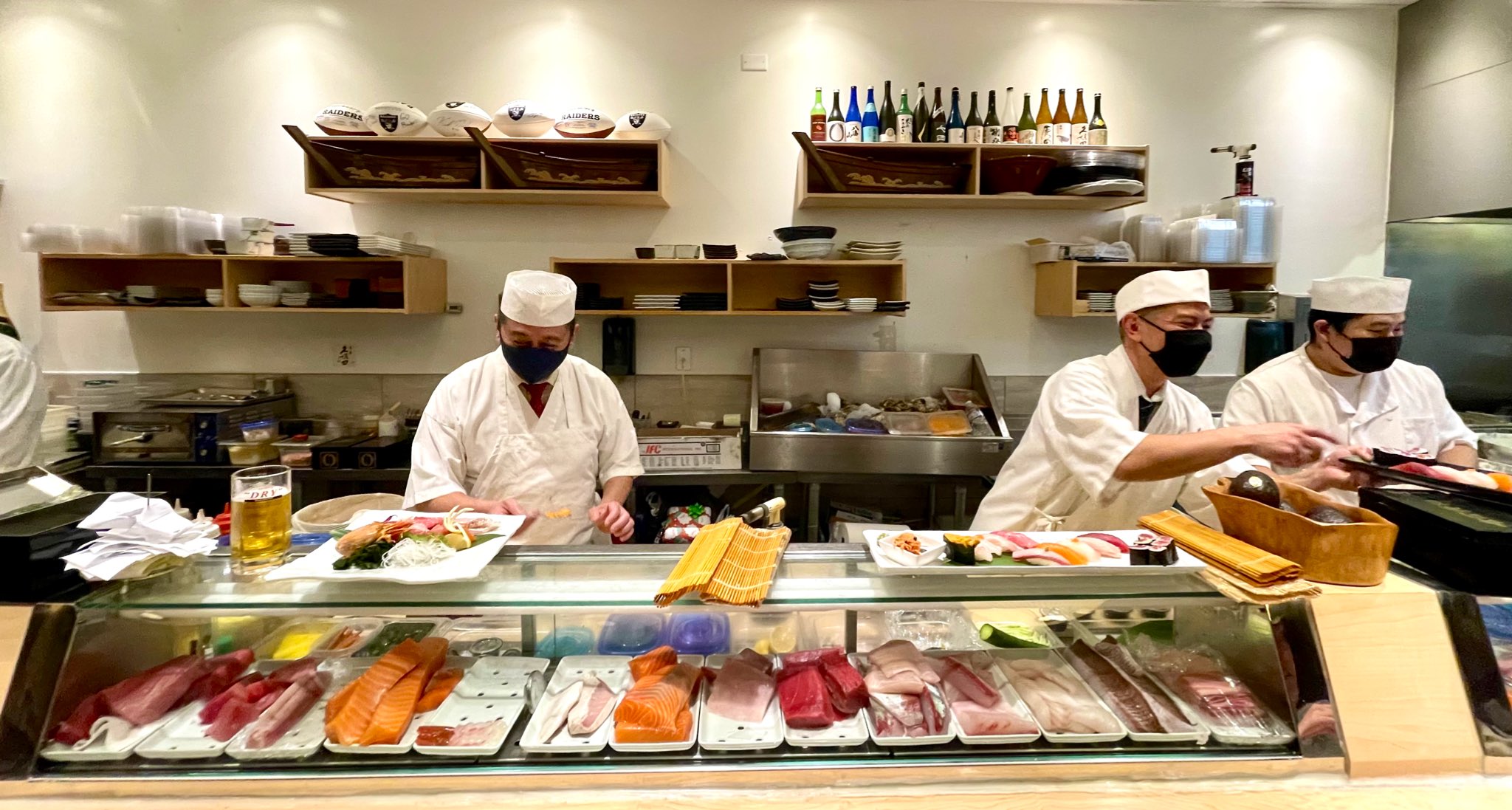 Hiro-san and his cadre of sushi chefs (above) are the best reason to eat in Henderson. Big plus: it's open for LUNCH!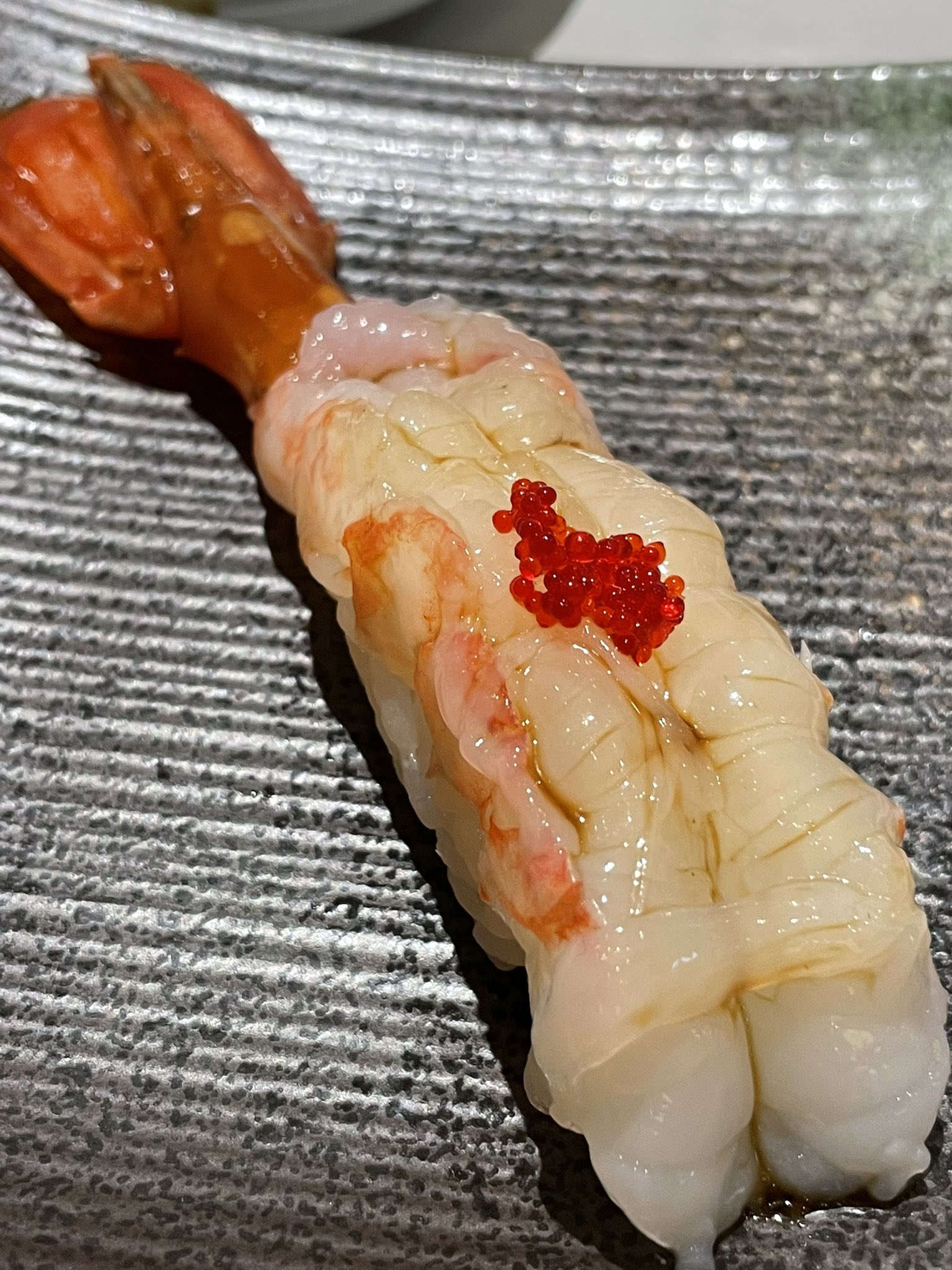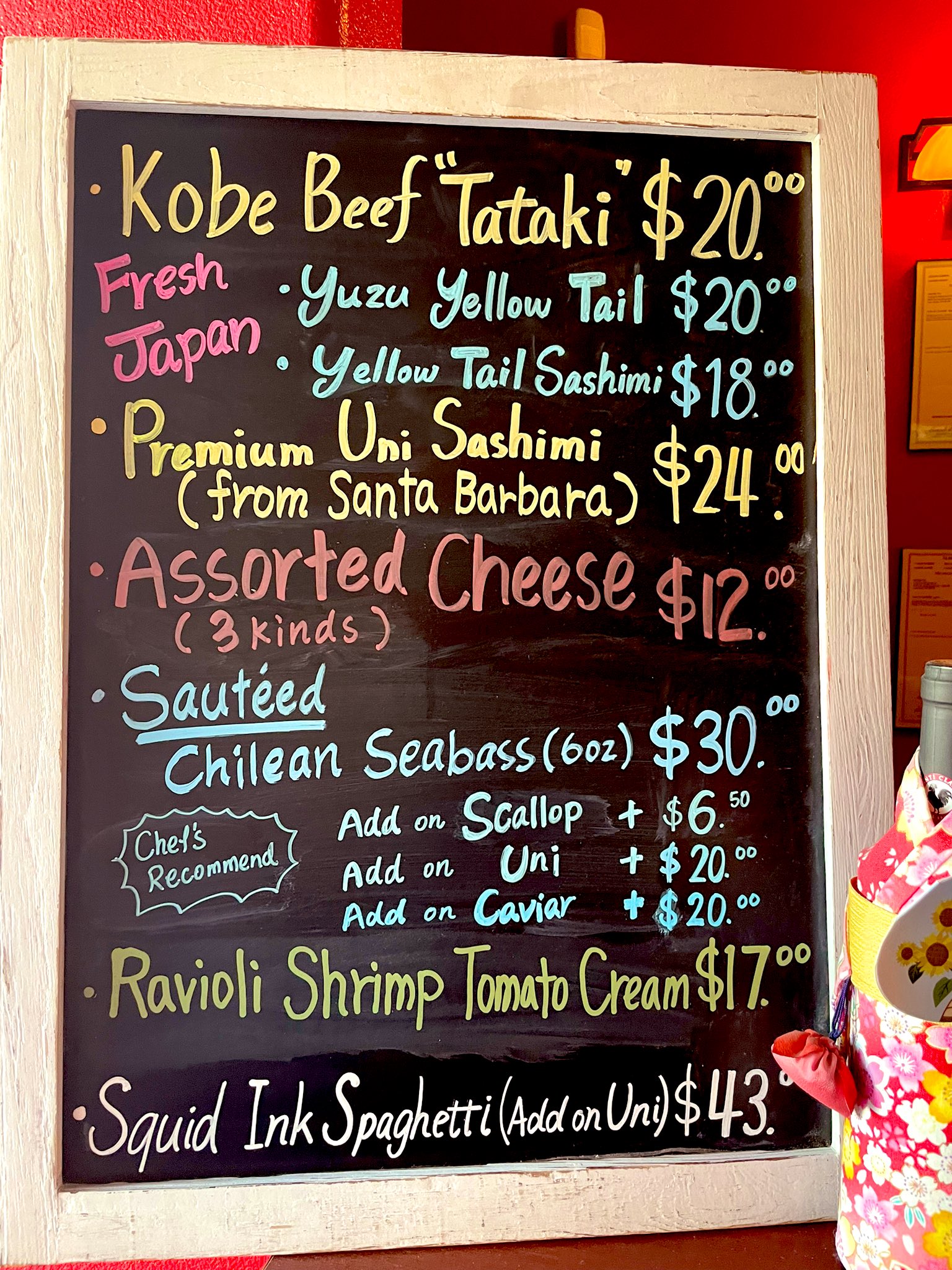 Japanese-Italian food may cause some con-fusion to some, but the results are always lip-smackingly delicious.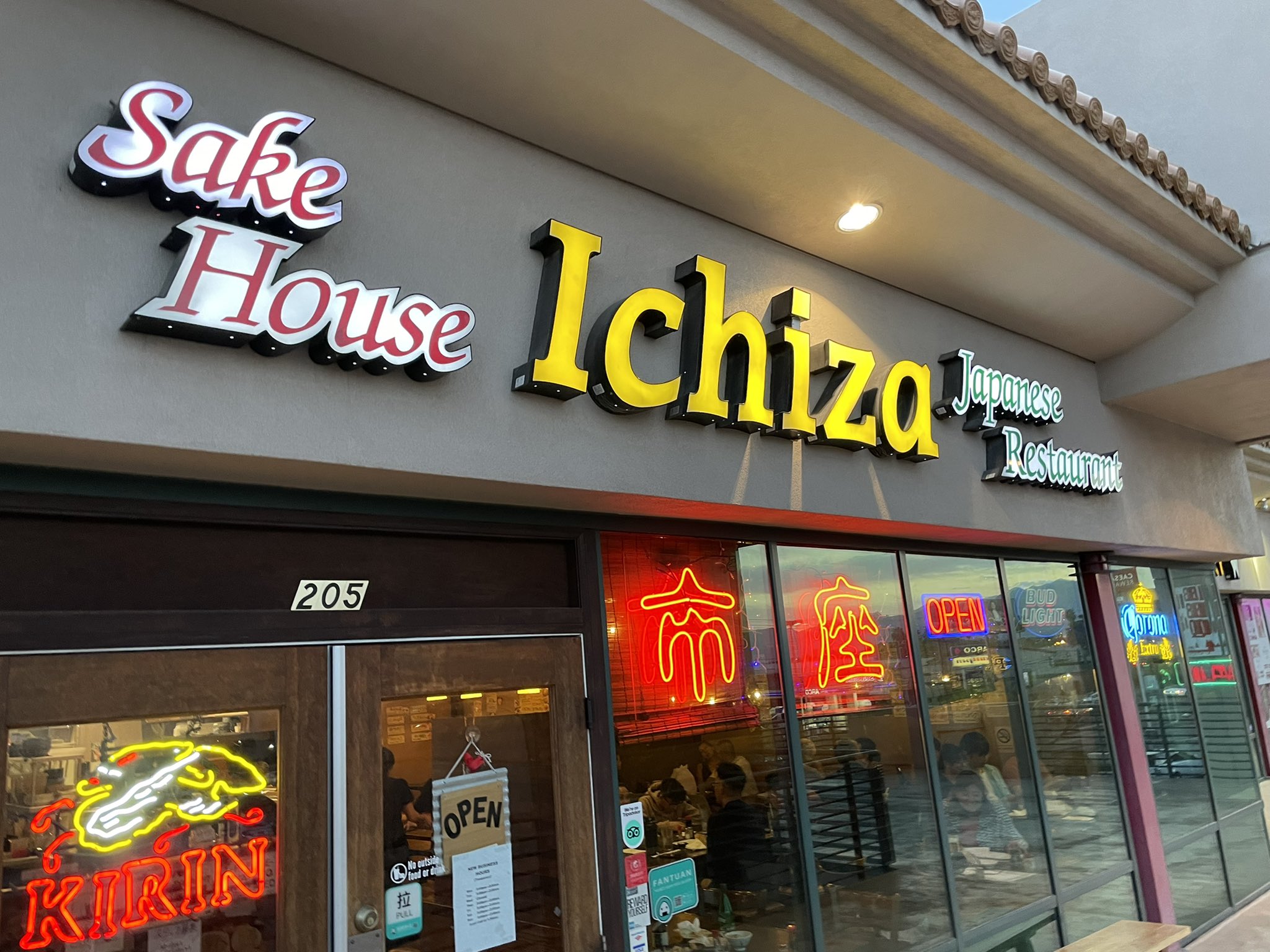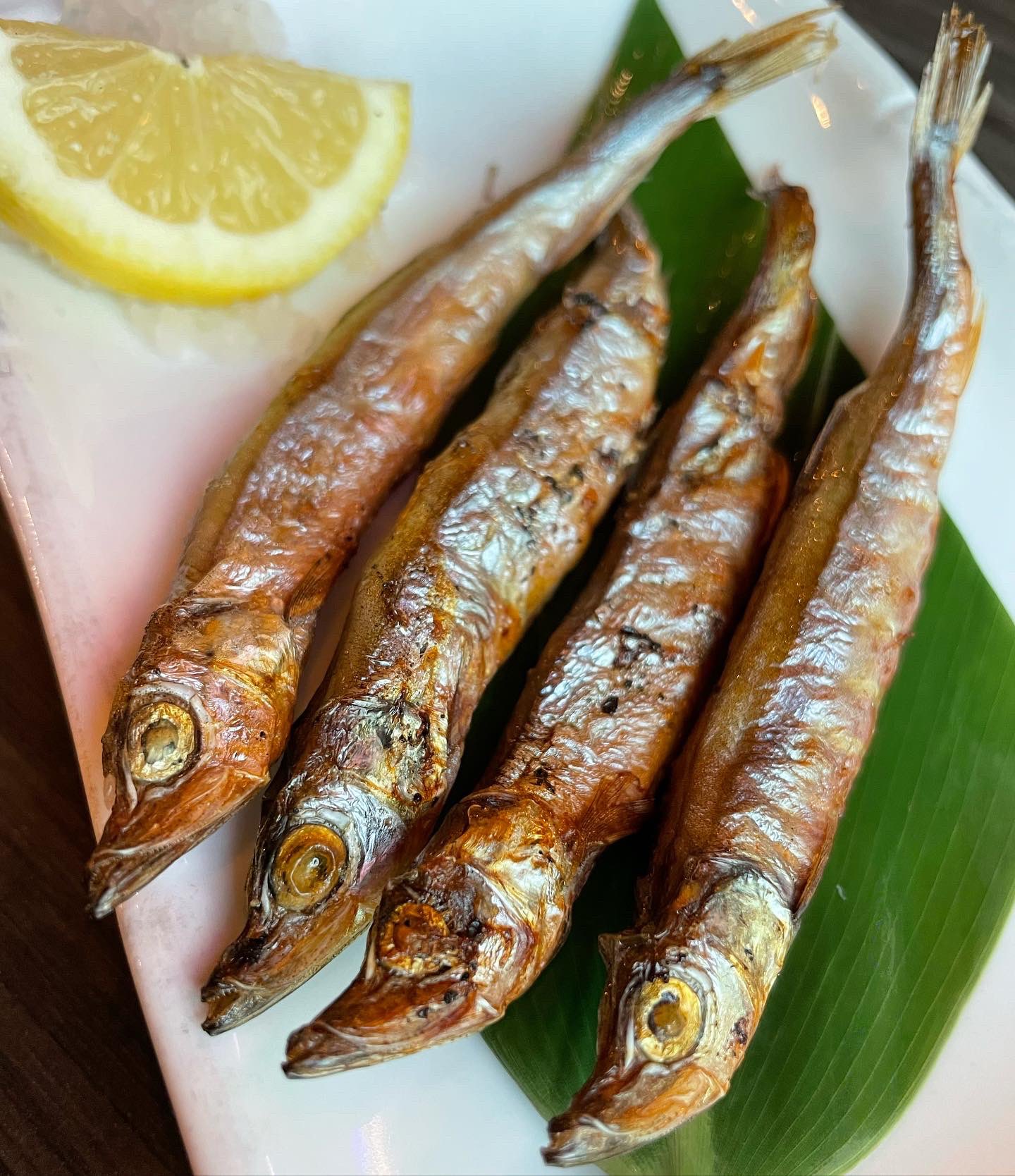 Twenty years on, our first izakaya has held up well, even if it now has loads of competition for the late-night sake-and-sustenance crowd.
…and don't you forget it.
One of these are not technically in Chinatown, but all are very Chinese and extremely worth their chopsticks.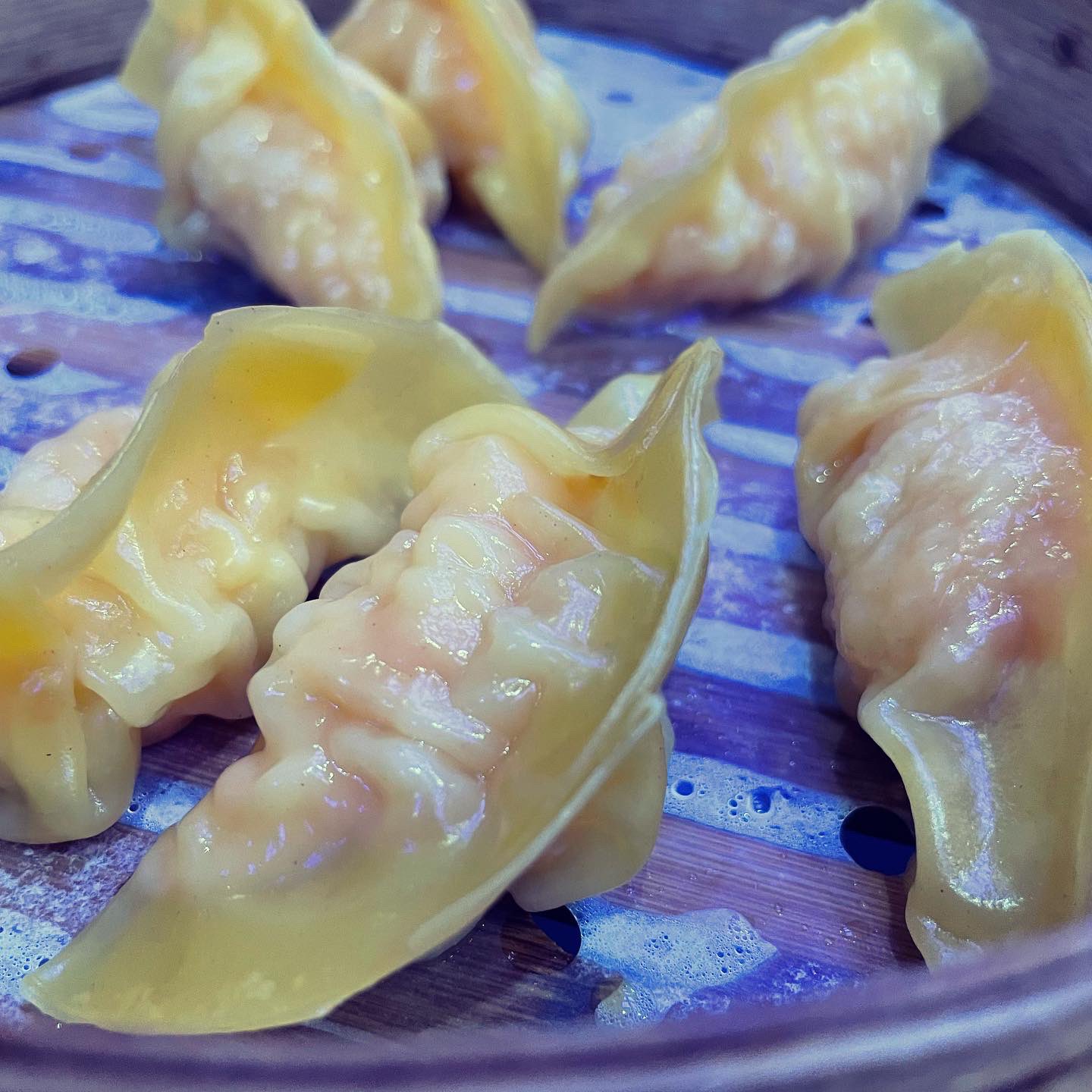 The new kid on the dumpling block is one of the best.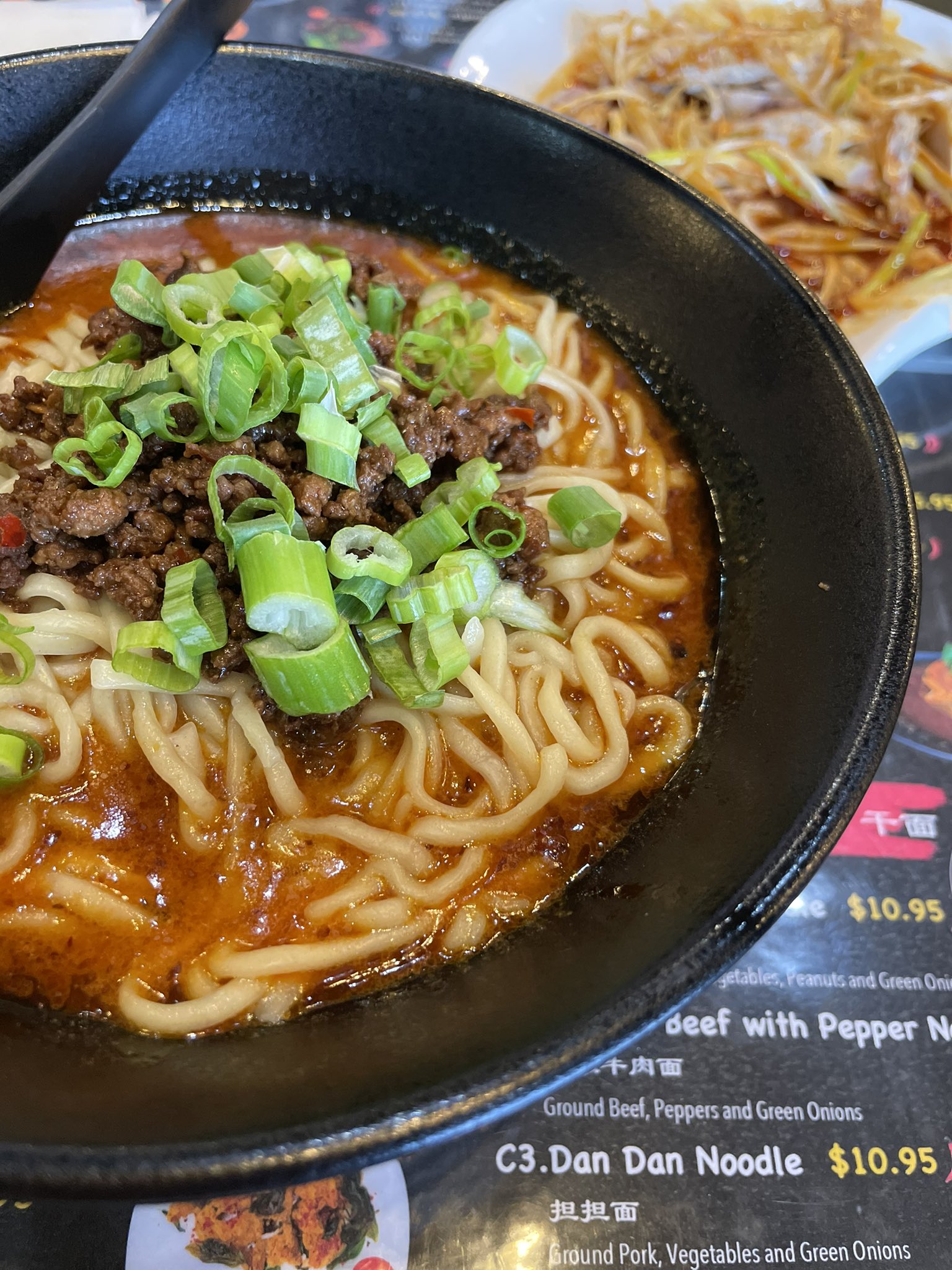 When China Mama is packed to the rafters, walk across the street and dandan the day away.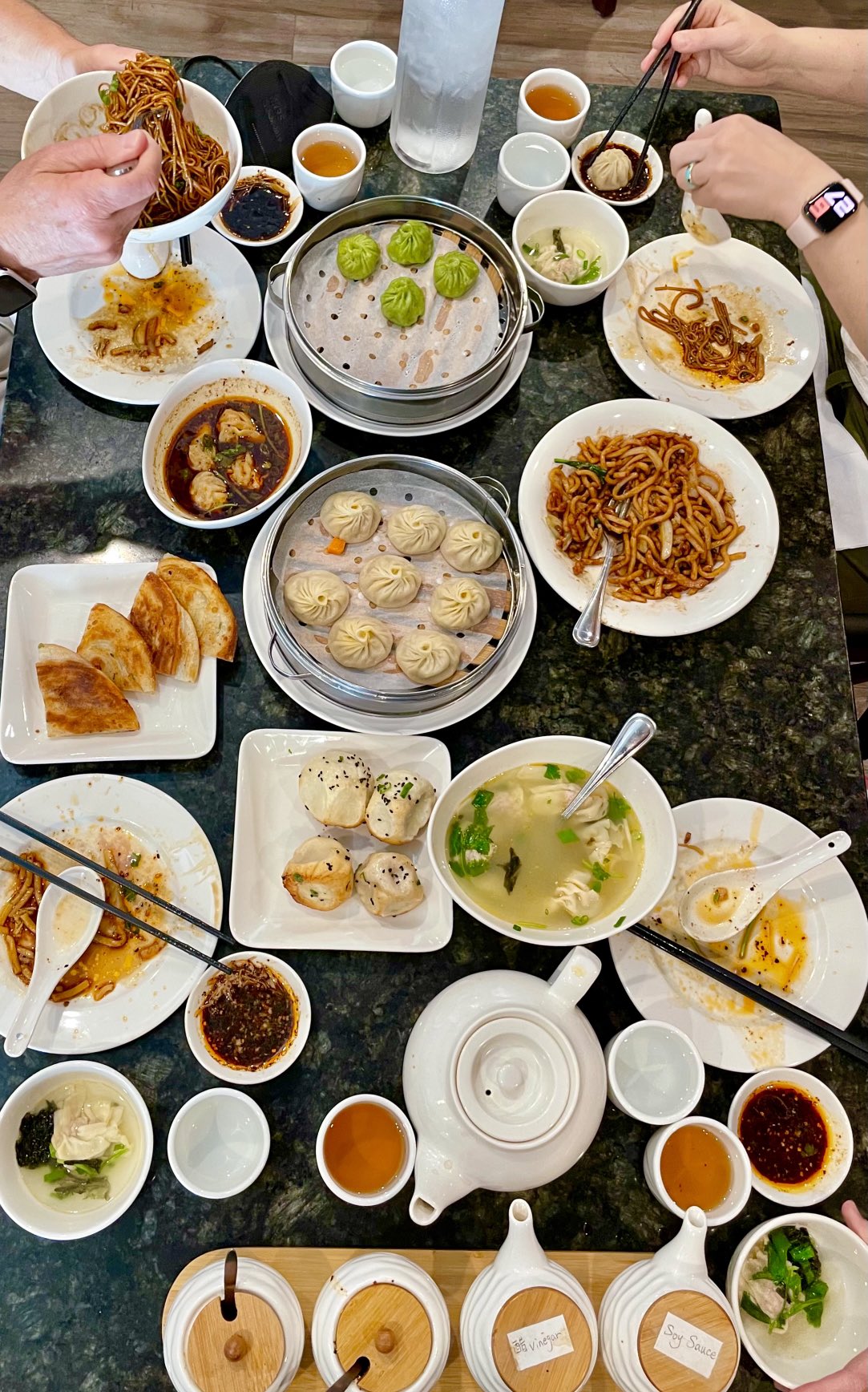 This is what we meant by "….worth a thousand words."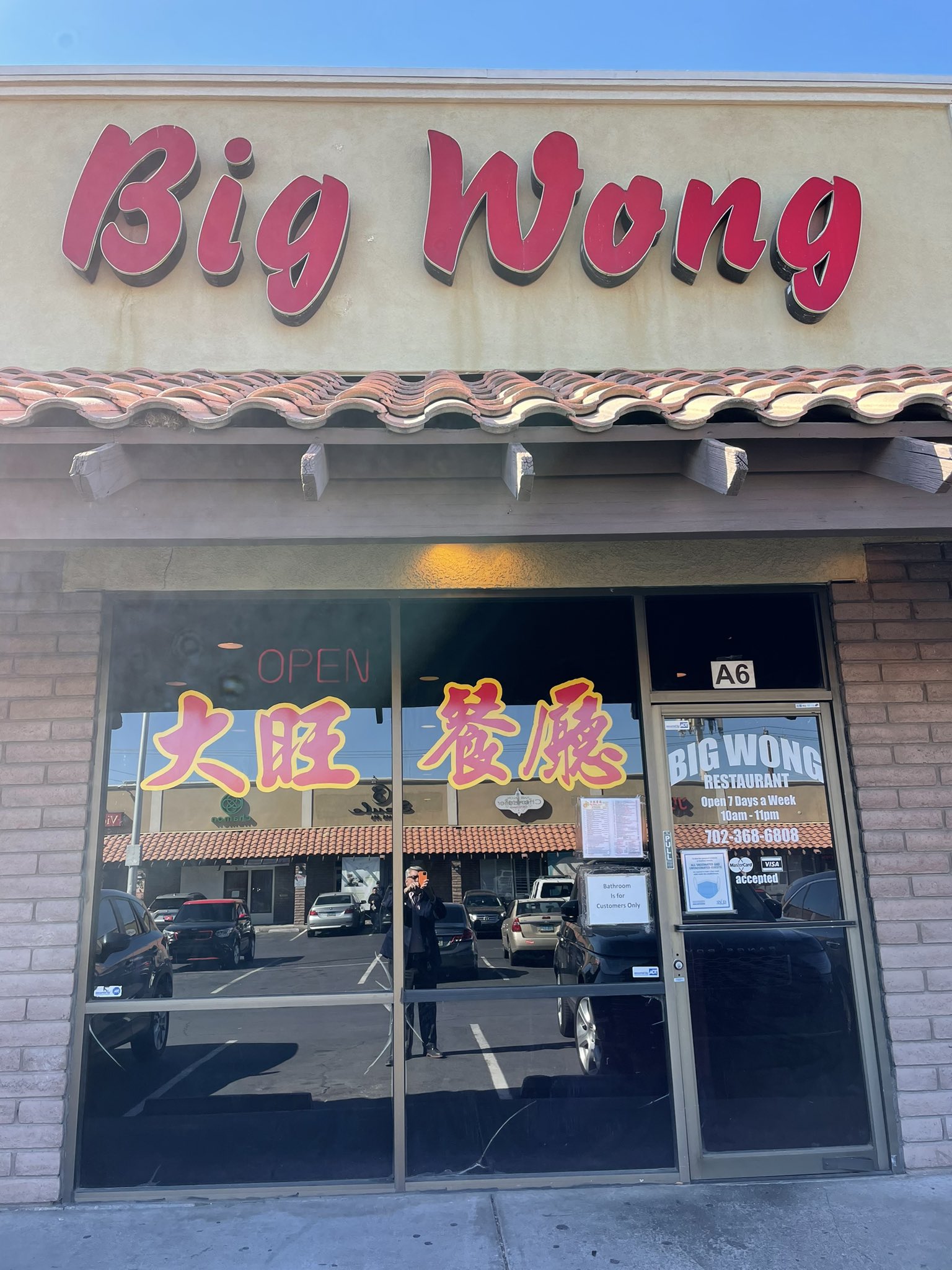 If there's a better bargain in Chinatown than Big Wong's Hainanese chicken, or its curry beef, we haven't found them…or two nicer owners than Wei and Connie: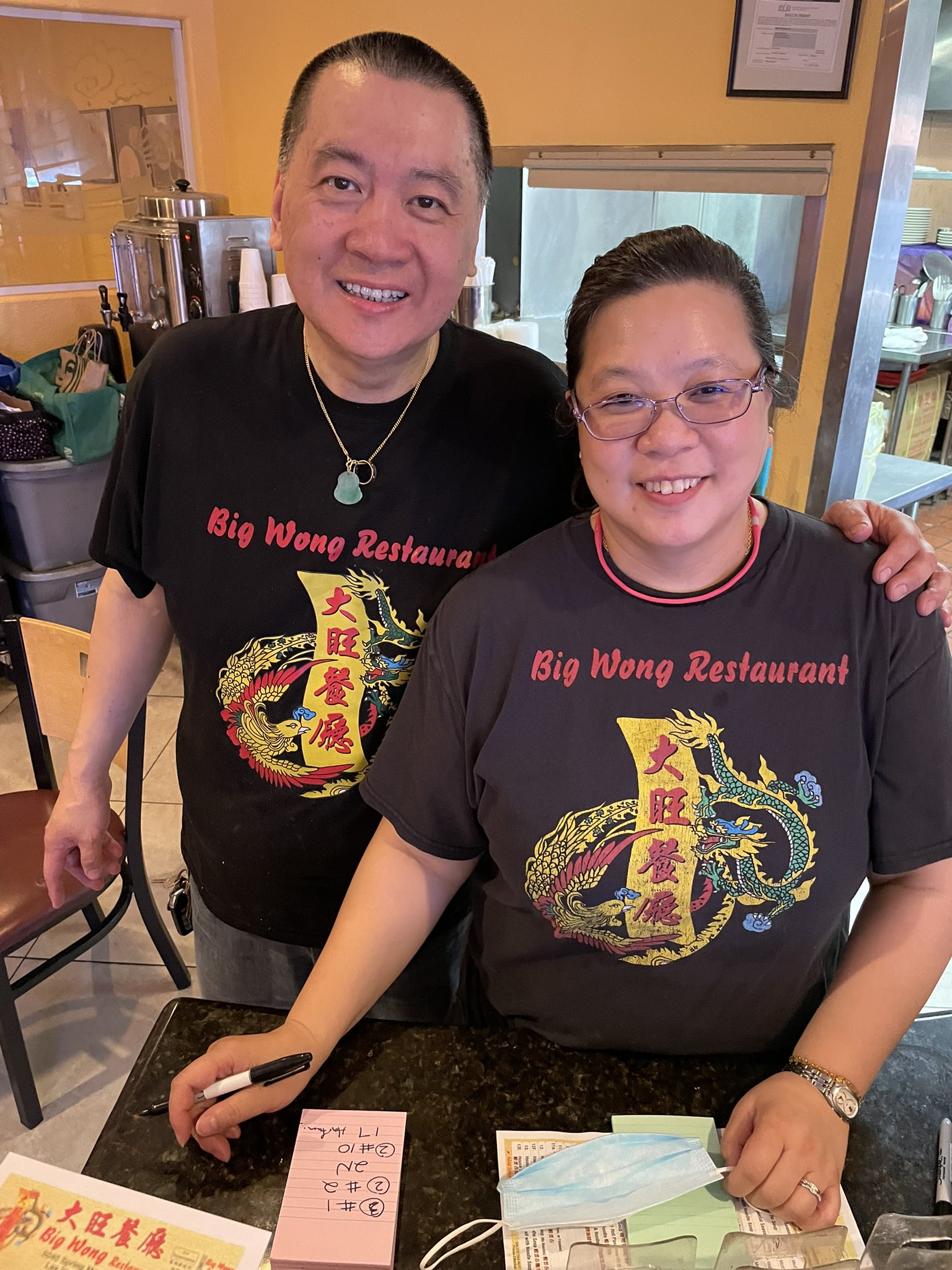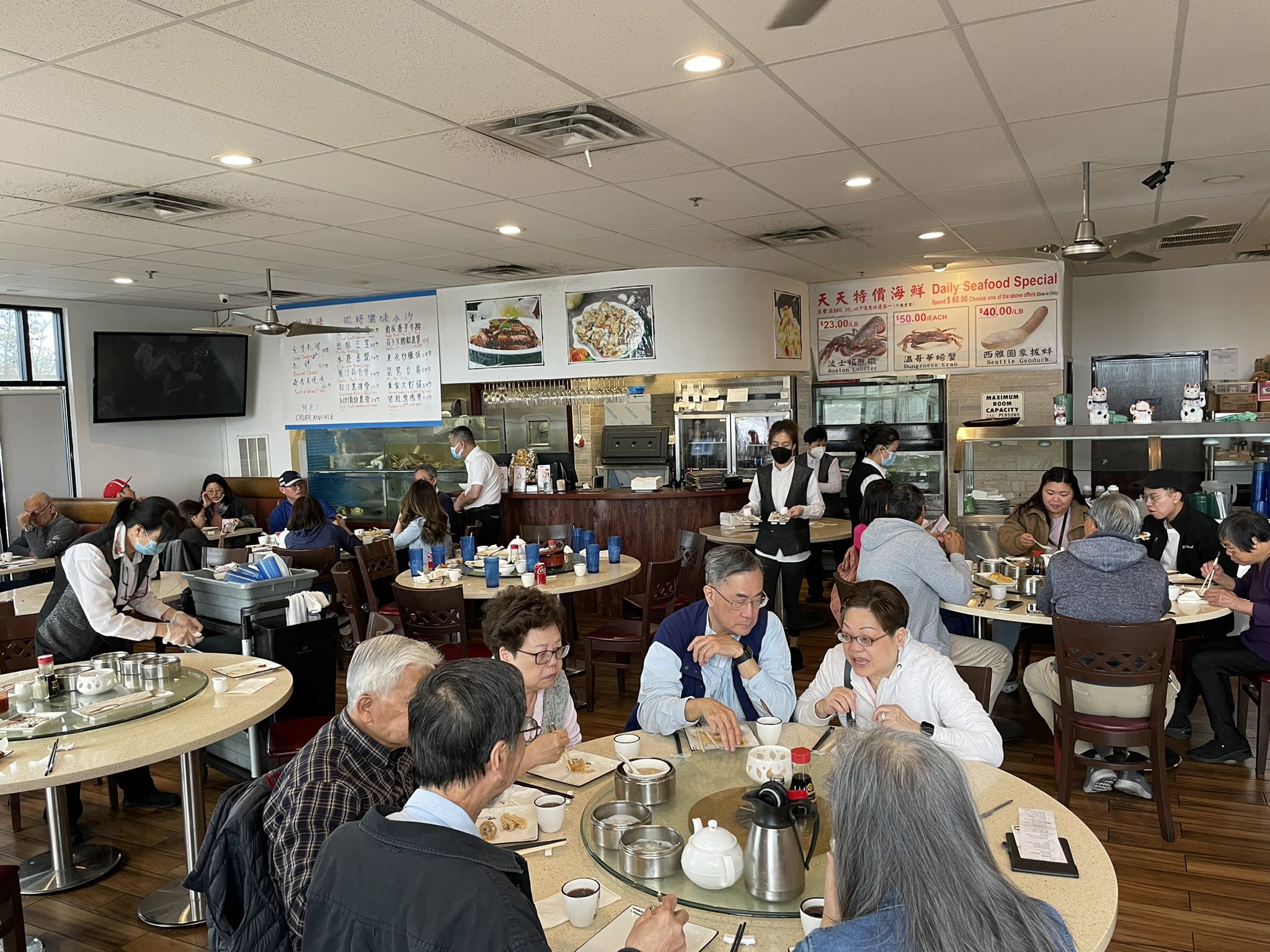 Dat sum dim sum and dem sum.
AND NOW FOR SOMETHING COMPLETELY DIFFERENT…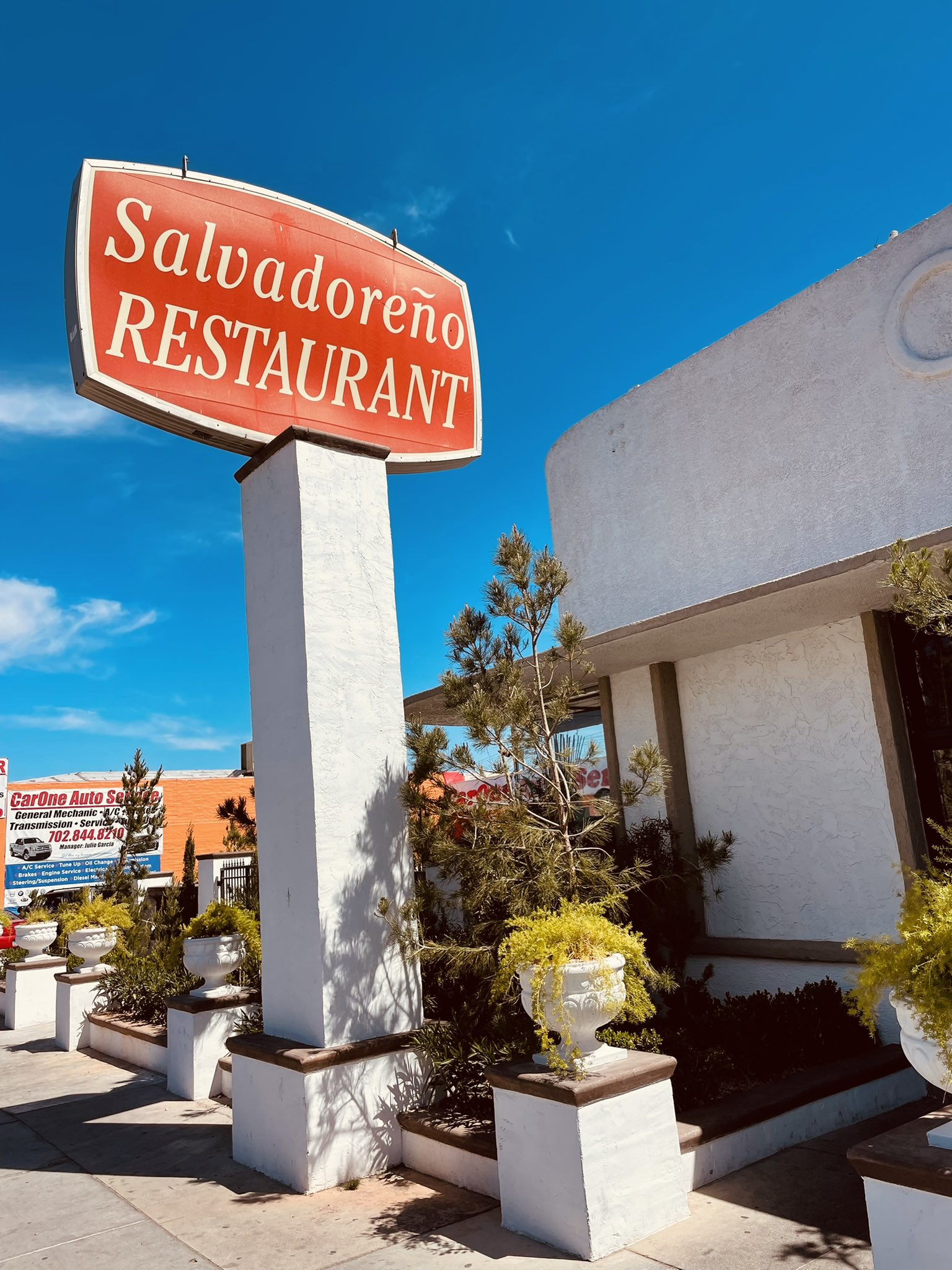 Because no "best restaurants" list should ever be without a Salvadoran platos tipicos: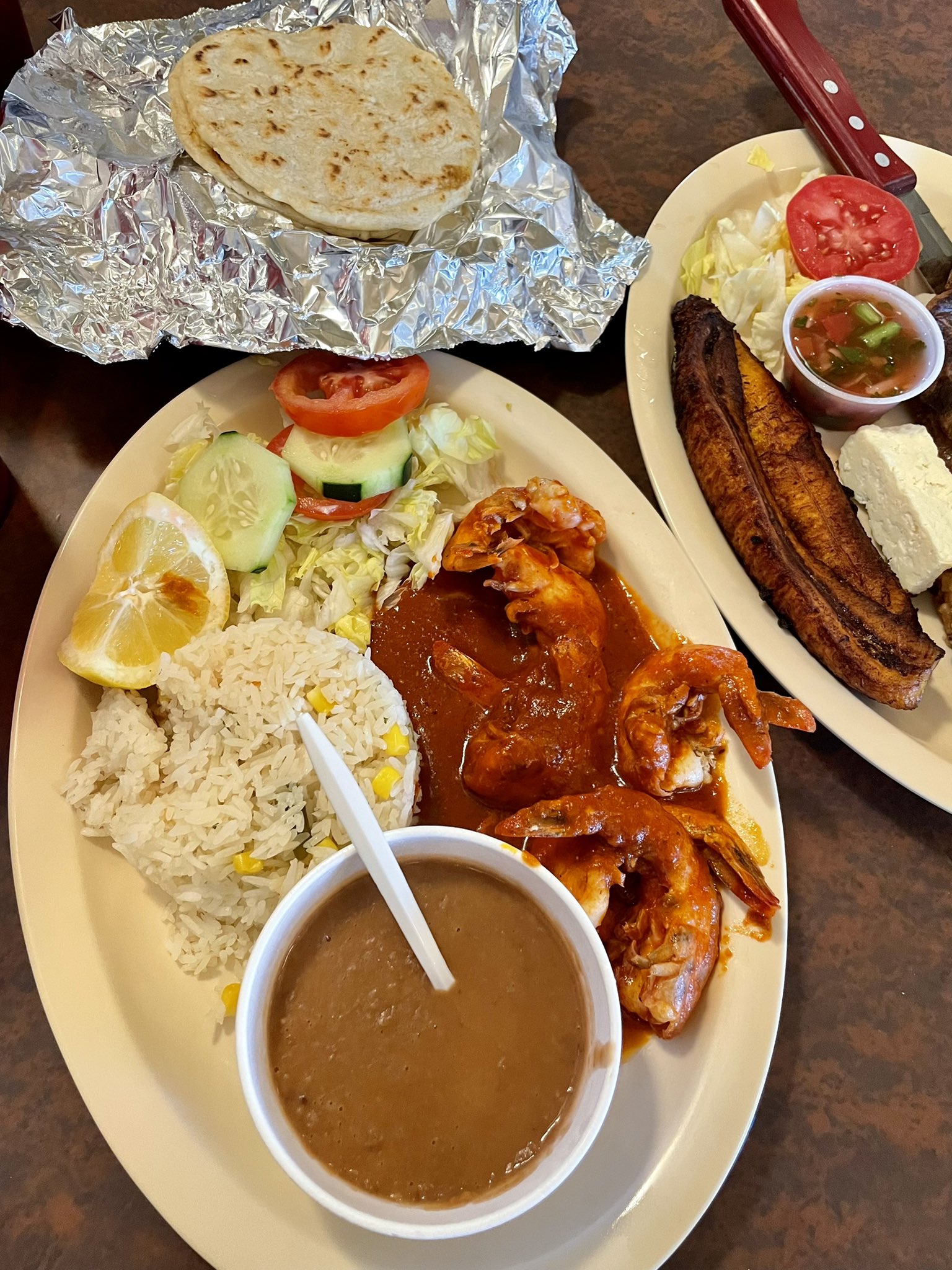 MORE SOUTH OF THE BORDER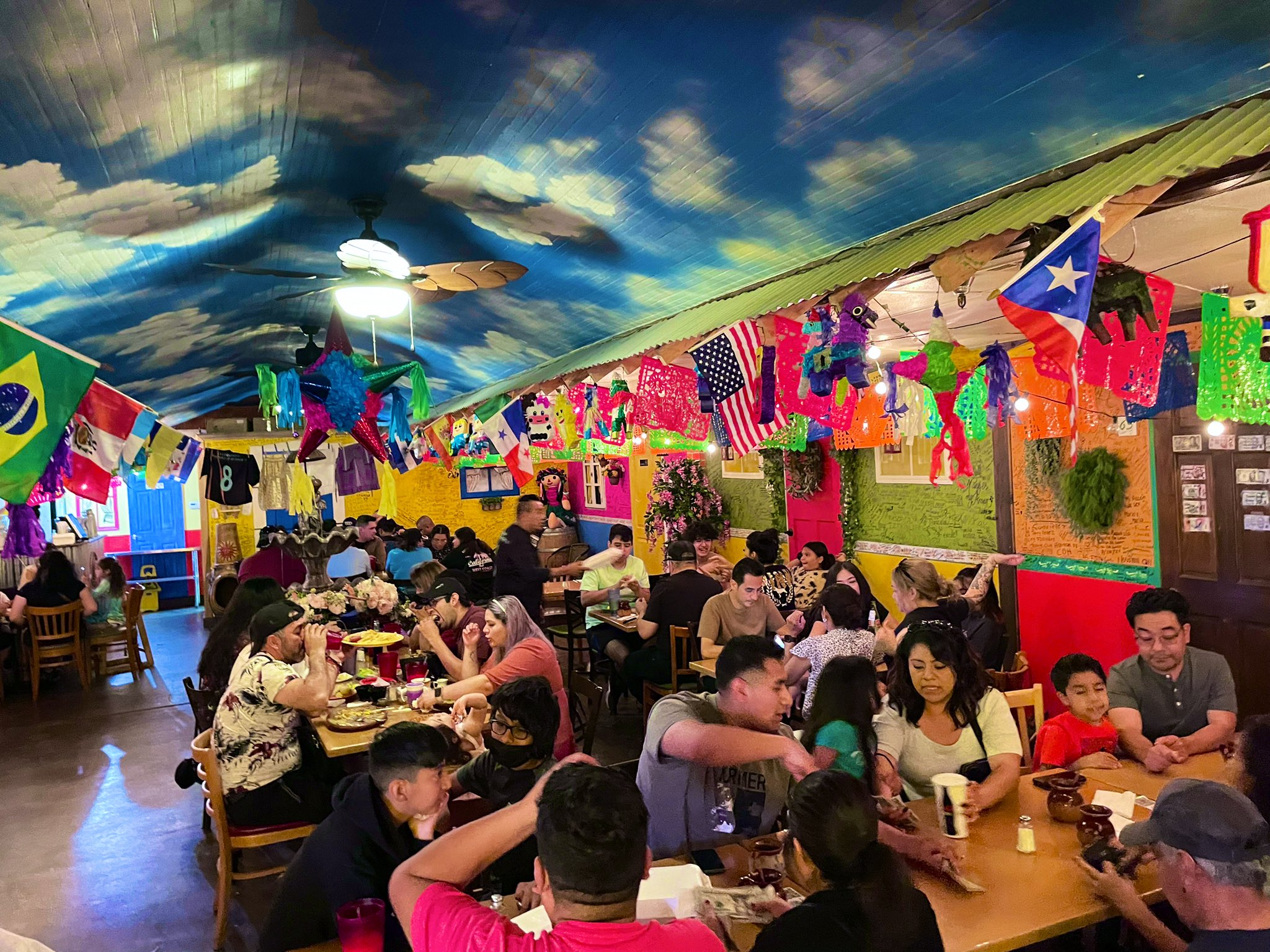 Our go-to when we're in the mood for some quick queso fundido fun. After lunch there, we usually traipse around the corner to…
…for a taste of Bogata and buñuelos: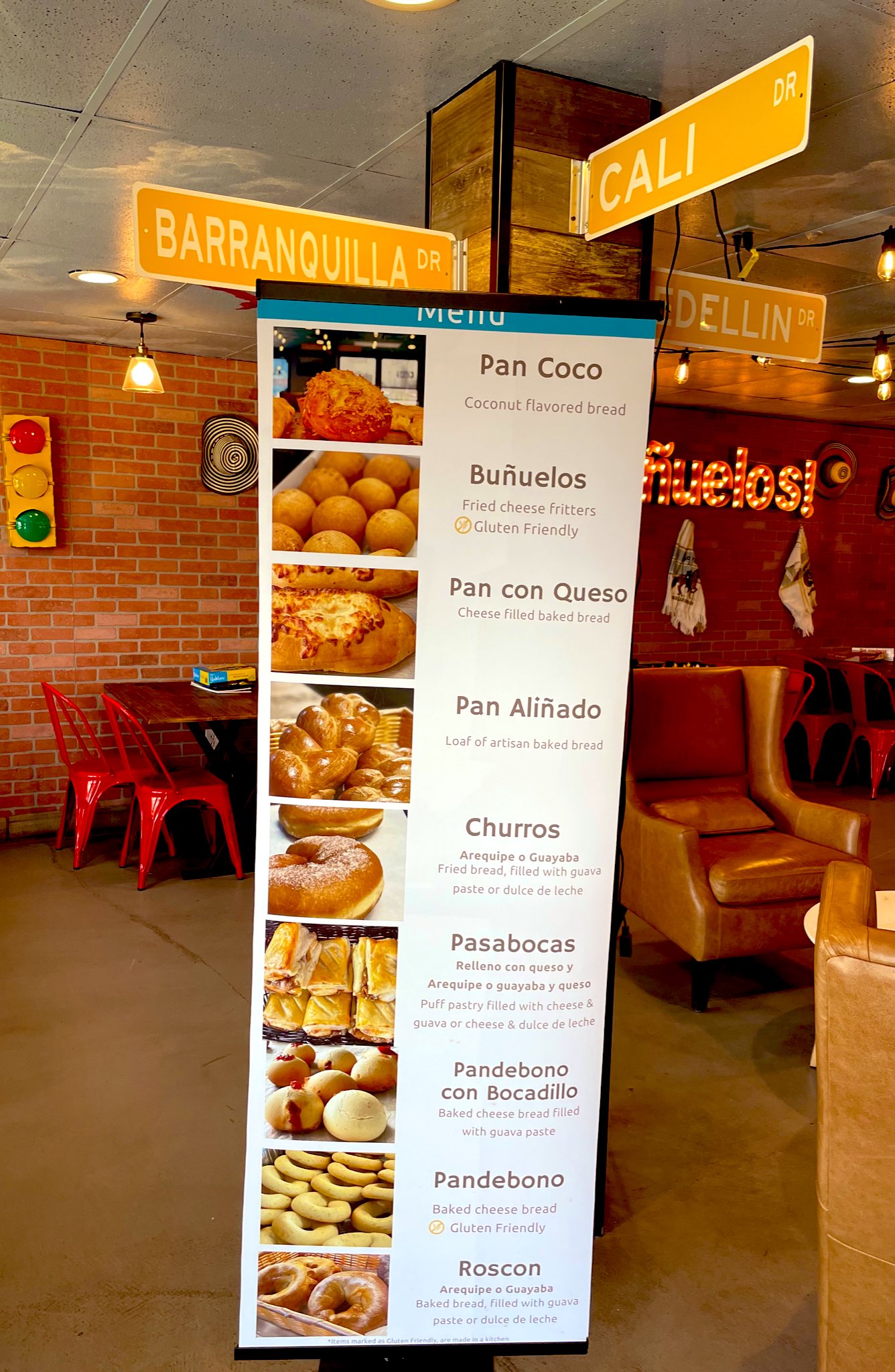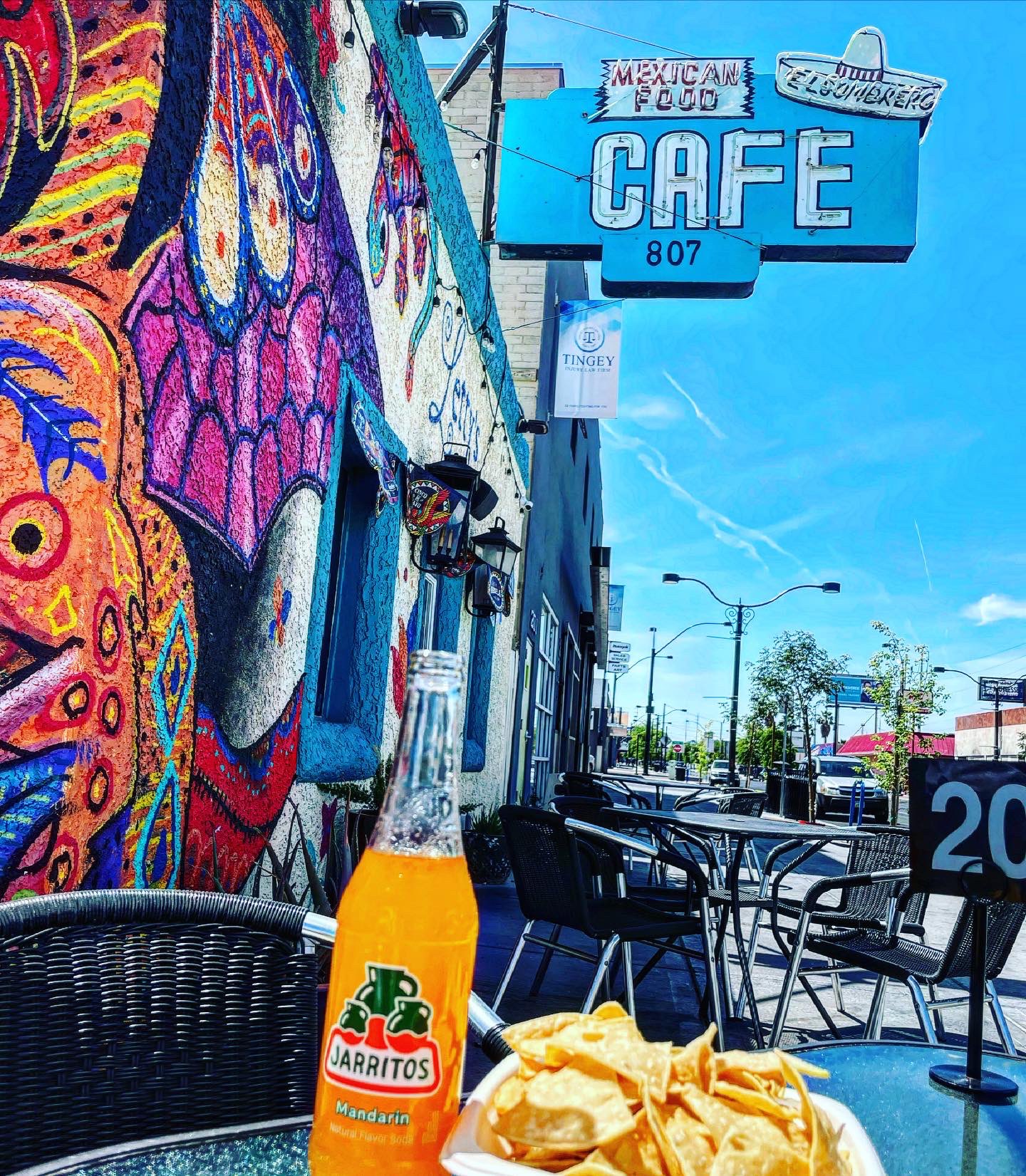 These deep-fried chicharonnes might be our favorite noontime nosh: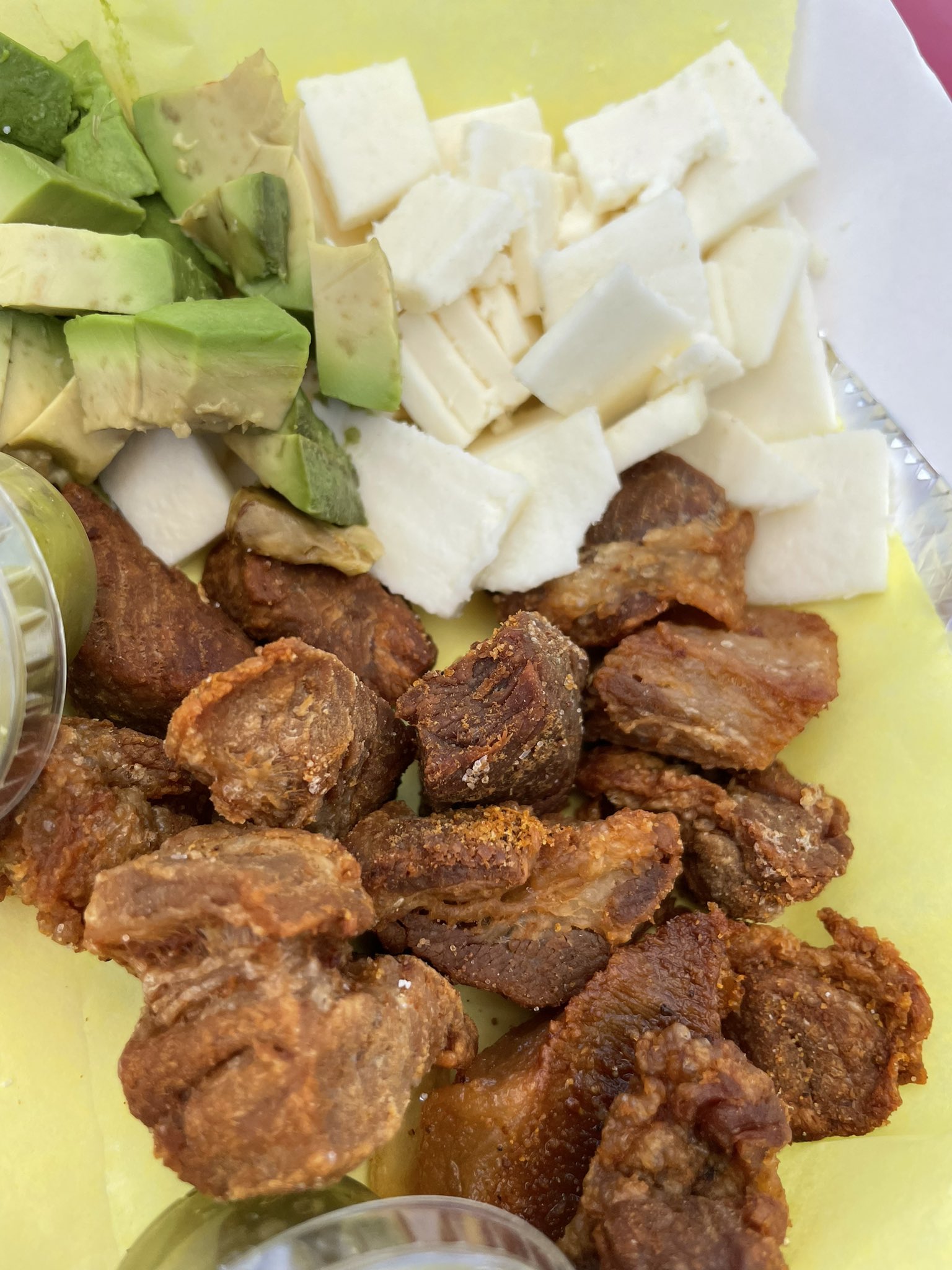 SEOUL FOOD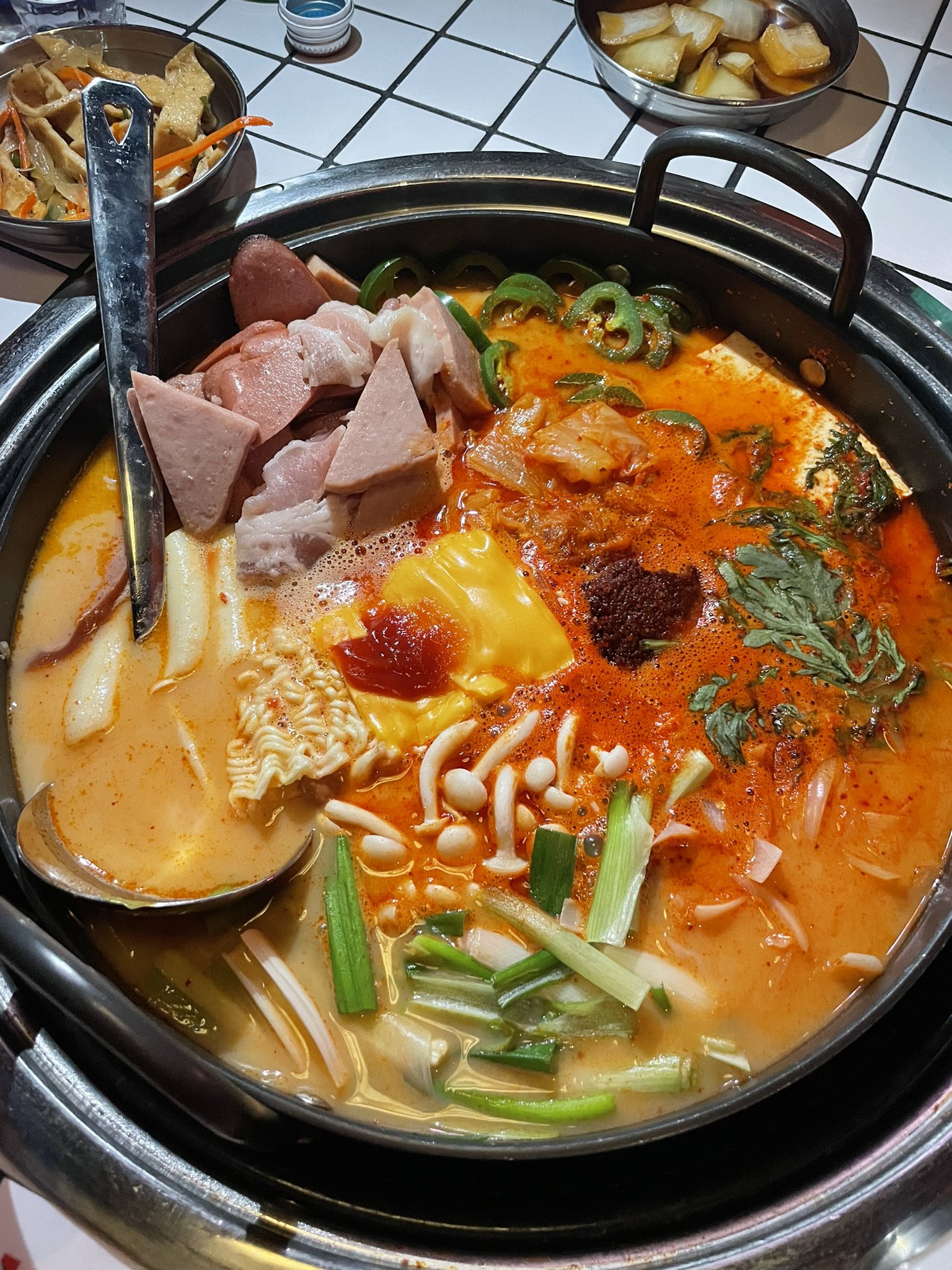 Unknown to most gringos, there is a mini Korean food boom going on in Chinatown. Some of it is perplexing, and subtle it is not.
Most is flat-out fabulous, even if it represents something like an assault  over the 38th Parallel against your taste buds. Rather than trying to parse all the flavors in these ingredient-heavy recipes, we prefer to let the sensations envelope us like the wisdom of their supreme leader.
If you don't know Korean food, know your Koreans. We have good friends who know their Jjamppongs from their Gopchang Jeongols, and they always ply us with enough sochu that we don't care how terrible we sound trying to pronounce these things.
Whatever you do, get the spicy sausage "Army" stew (above) — it's just the thing to fortify you for your never-ending fight against the Commie menace.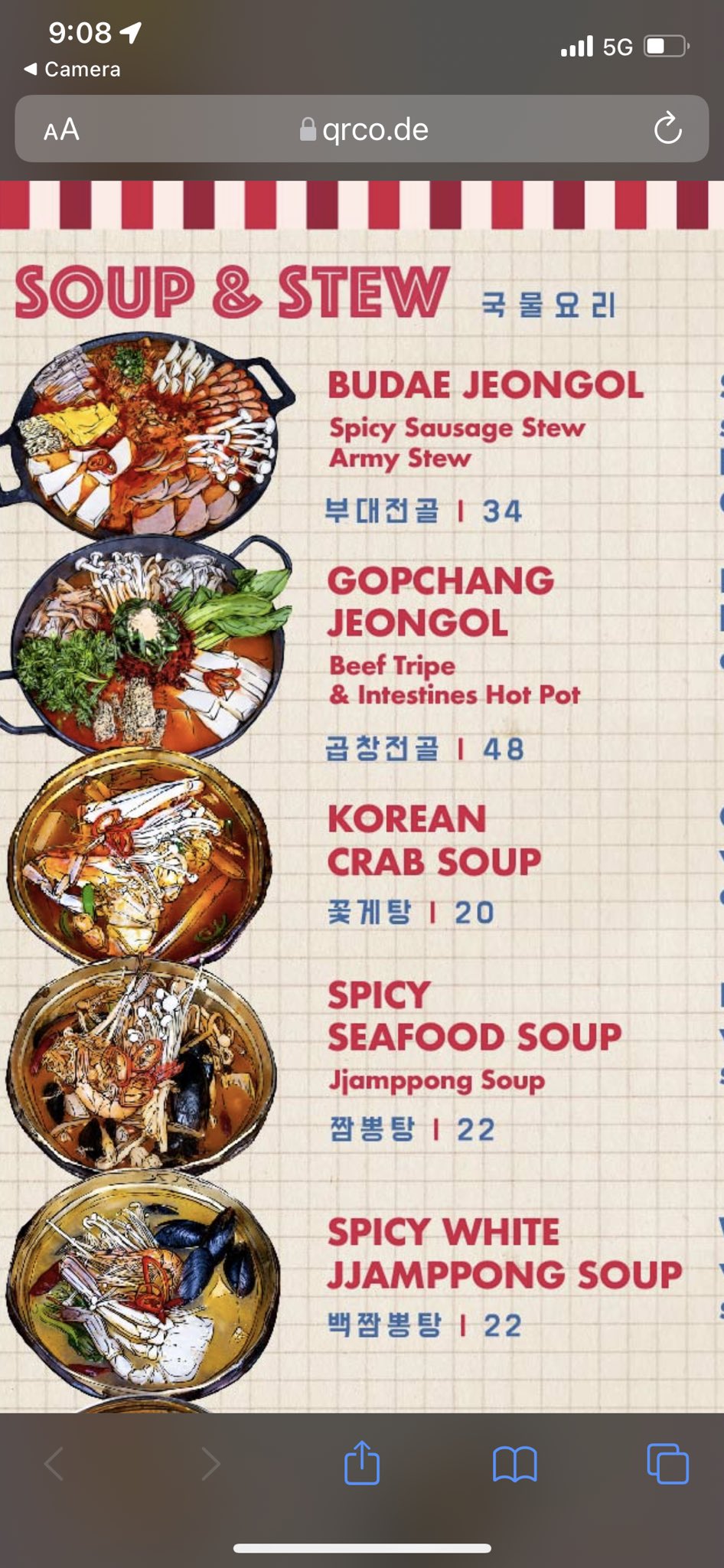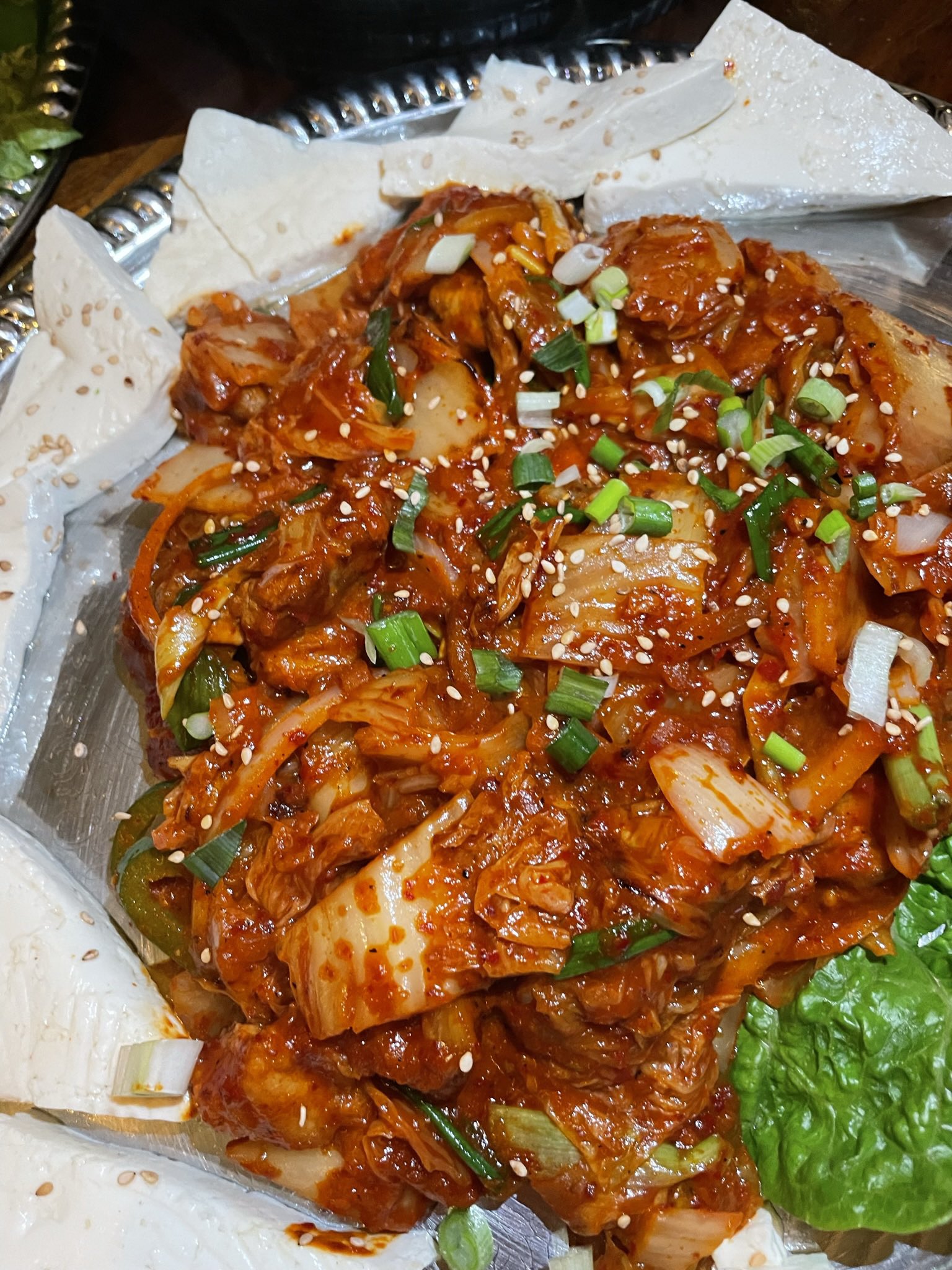 This joint has been around for a while, but is a good place to learn our kimchees and Qs. Our Korean friends swear by it. Beware though: some dishes will blow your head off. Like the Kim Sam Bok (above), that tasted as lethal as it looks.
Another recent addition to our Korean scene. Short on decor, long on authenticity. But it helps to have someone with you who knows how to cut the kalbi:
https://twitter.com/i/status/1515467243332640768
STEAK YOUR CLAIM
We sliced up this subject a couple of months ago, but here are the bovine beauties with whom we continue to have the best beef these days: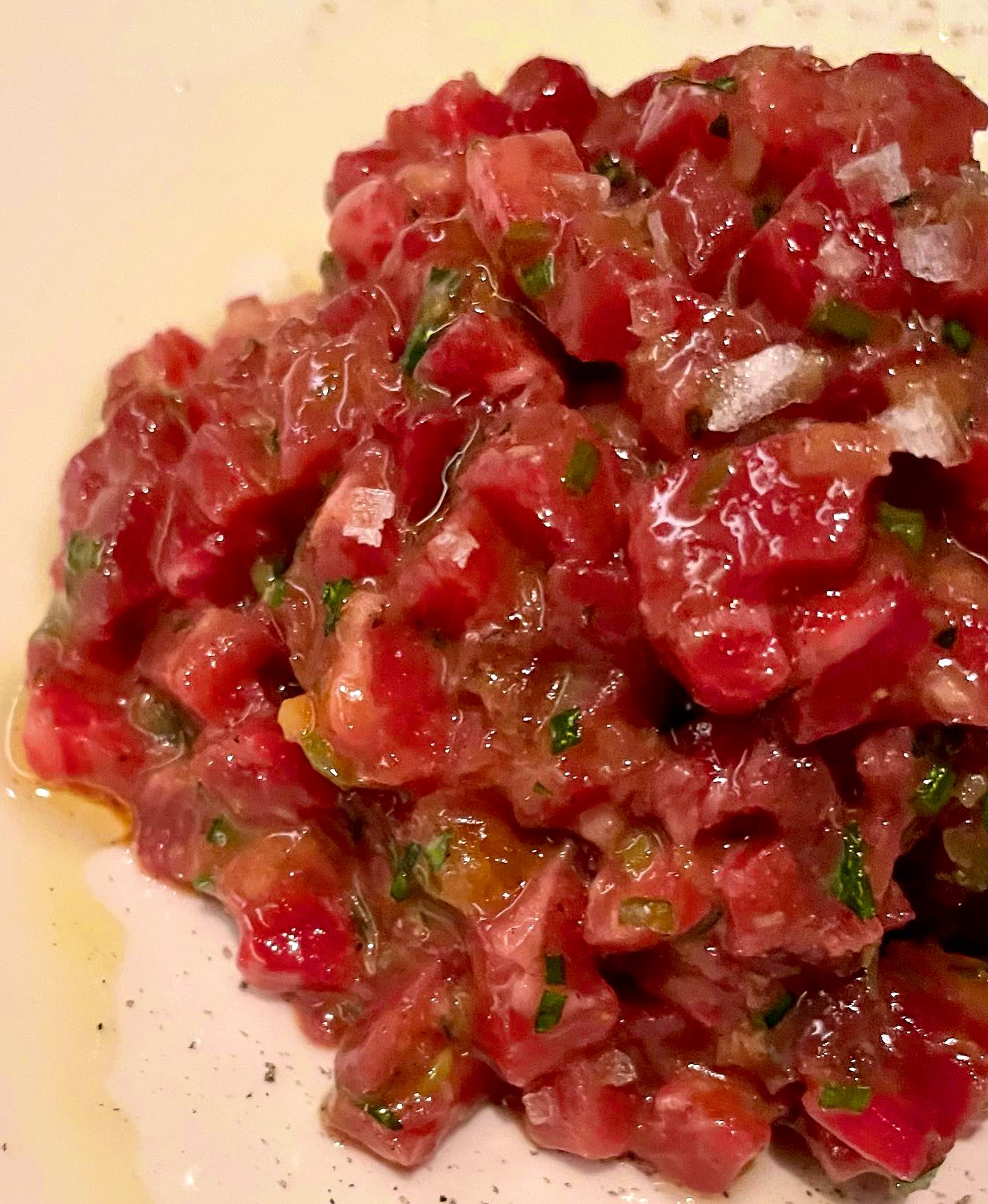 In a town of terrific tartares, José Andrés still makes one of the best. The only thing holding back this restaurant is its location….which we expect to change soon.
https://twitter.com/i/status/1502493249612644355
Since the pandemic lifted, this place has been busier than a whisky concession at an Irish wedding. Reservations are now essential….even in the bar! The days of popping in for a quick drink and  grabbing a steak and Caesar on your way home are deader than Dean Martin.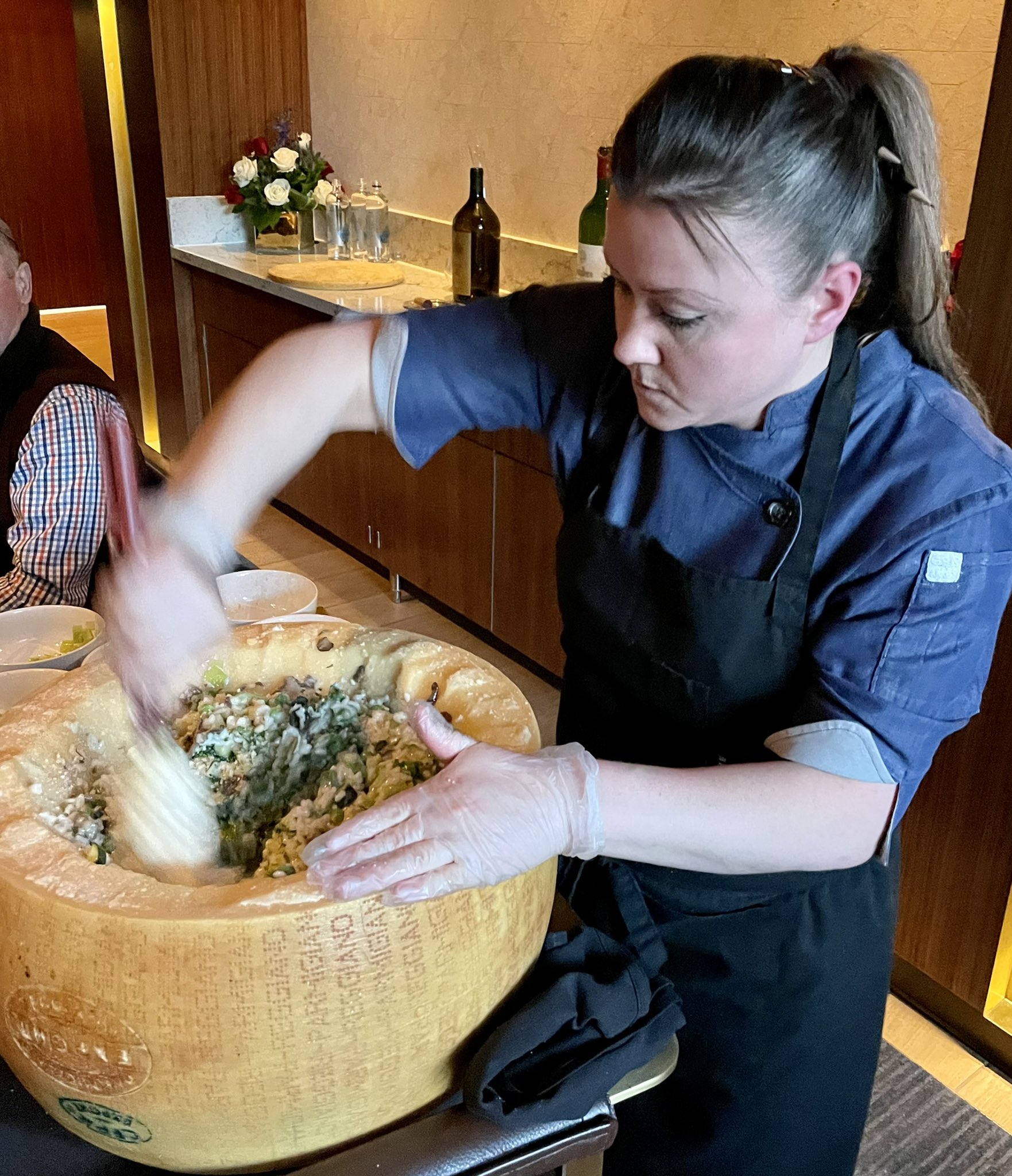 ("Risotto for one, coming right up, Mr. C.")
Not exactly a steakhouse and not exactly not one, either. So we're putting it here, even thought we've pretty much sworn off Italian restaurants (until we go to Sardinia in July). No matter what you call it, whenever Nicole Brisson is making risotto inside a ginormous wheel of Parm, we're on it like a porker at an acorn farm.
We've eaten a LOT of beautiful steaks in the past six months, but the best has been the dry-aged Kansas City strip at Carversteak: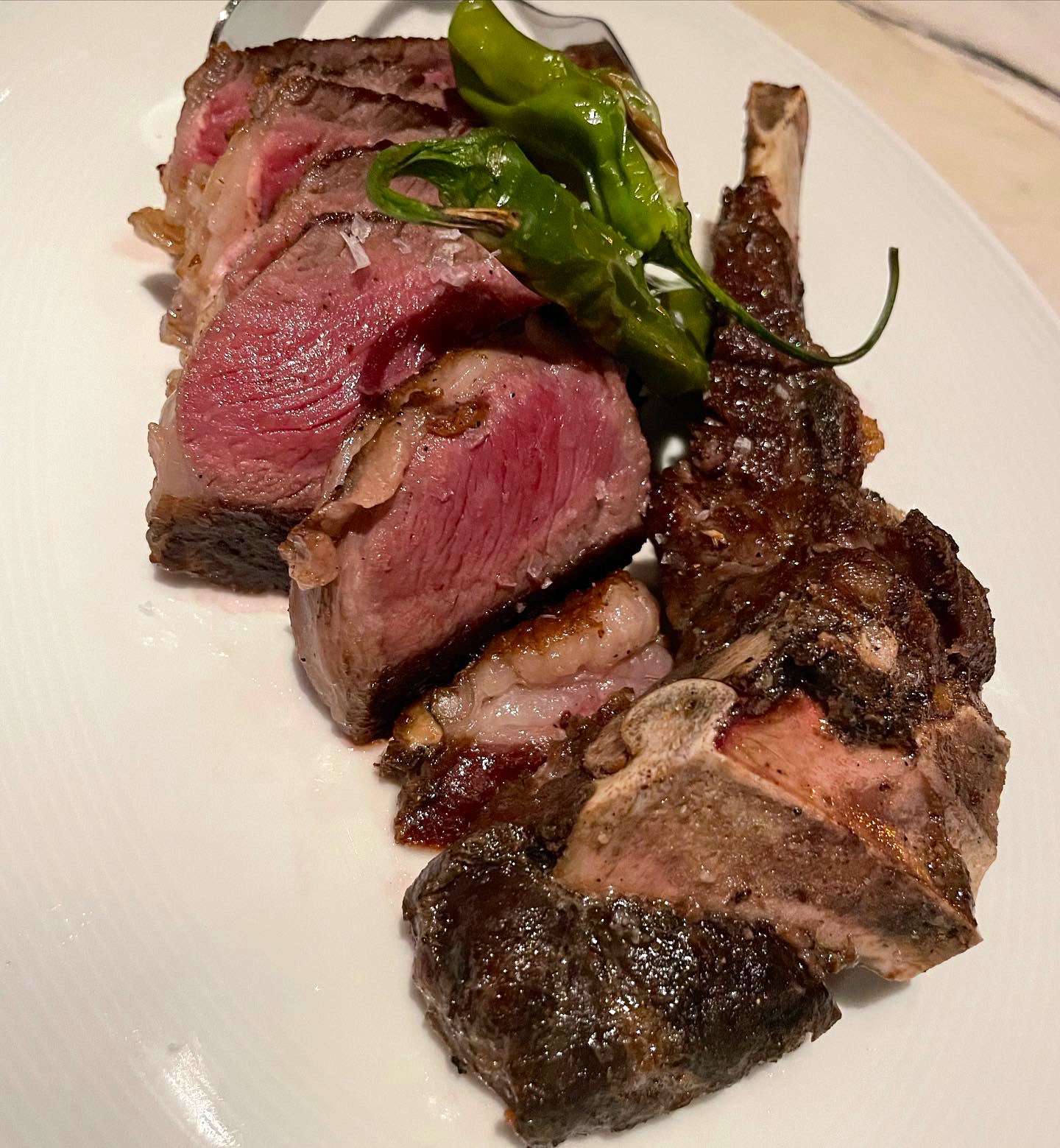 We're pretty nuts about Daniel Ontiveros's mayonnaise-y take on tartare, too.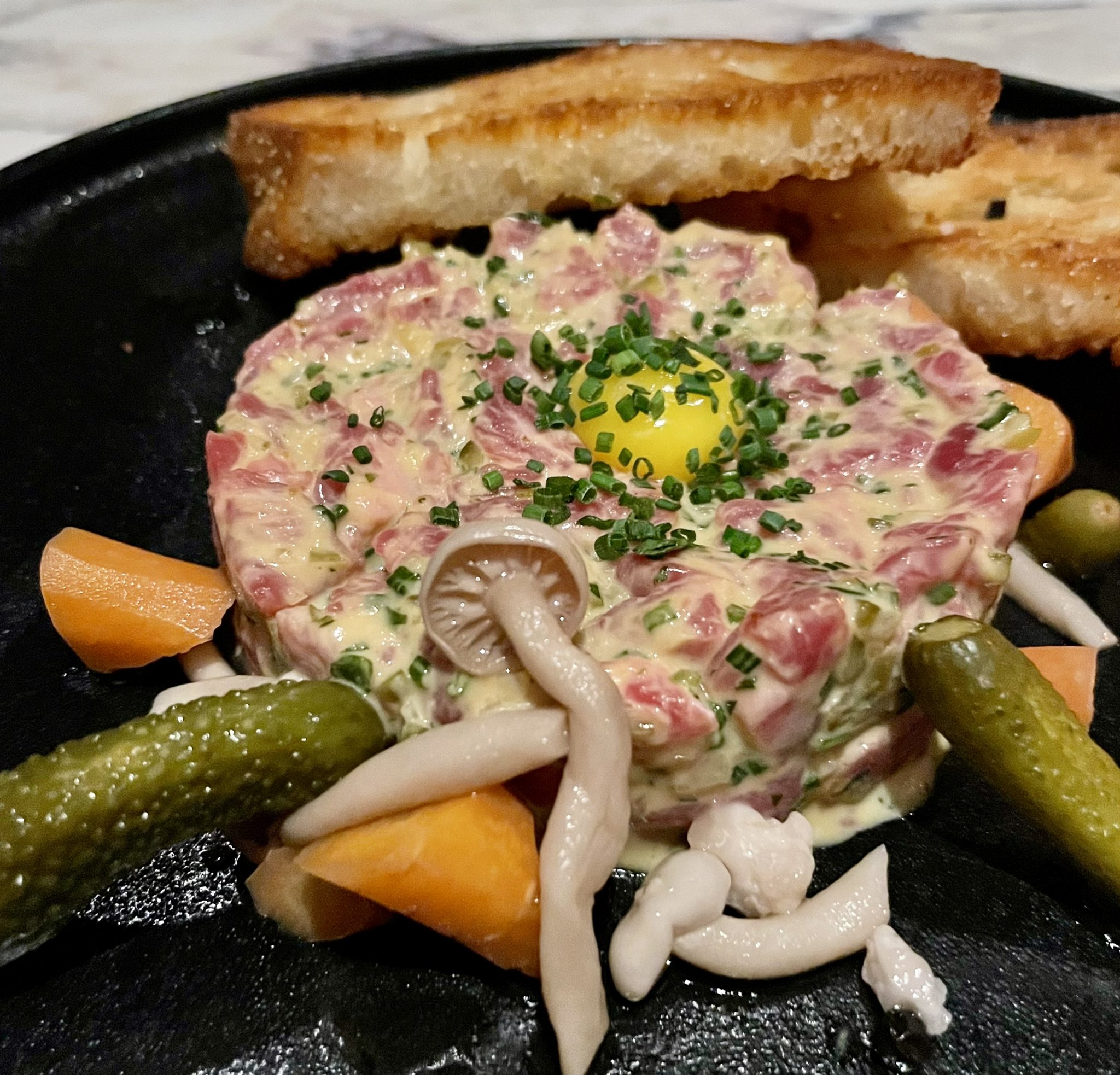 We come for the lunch (and the steak salad), but stay for dessert: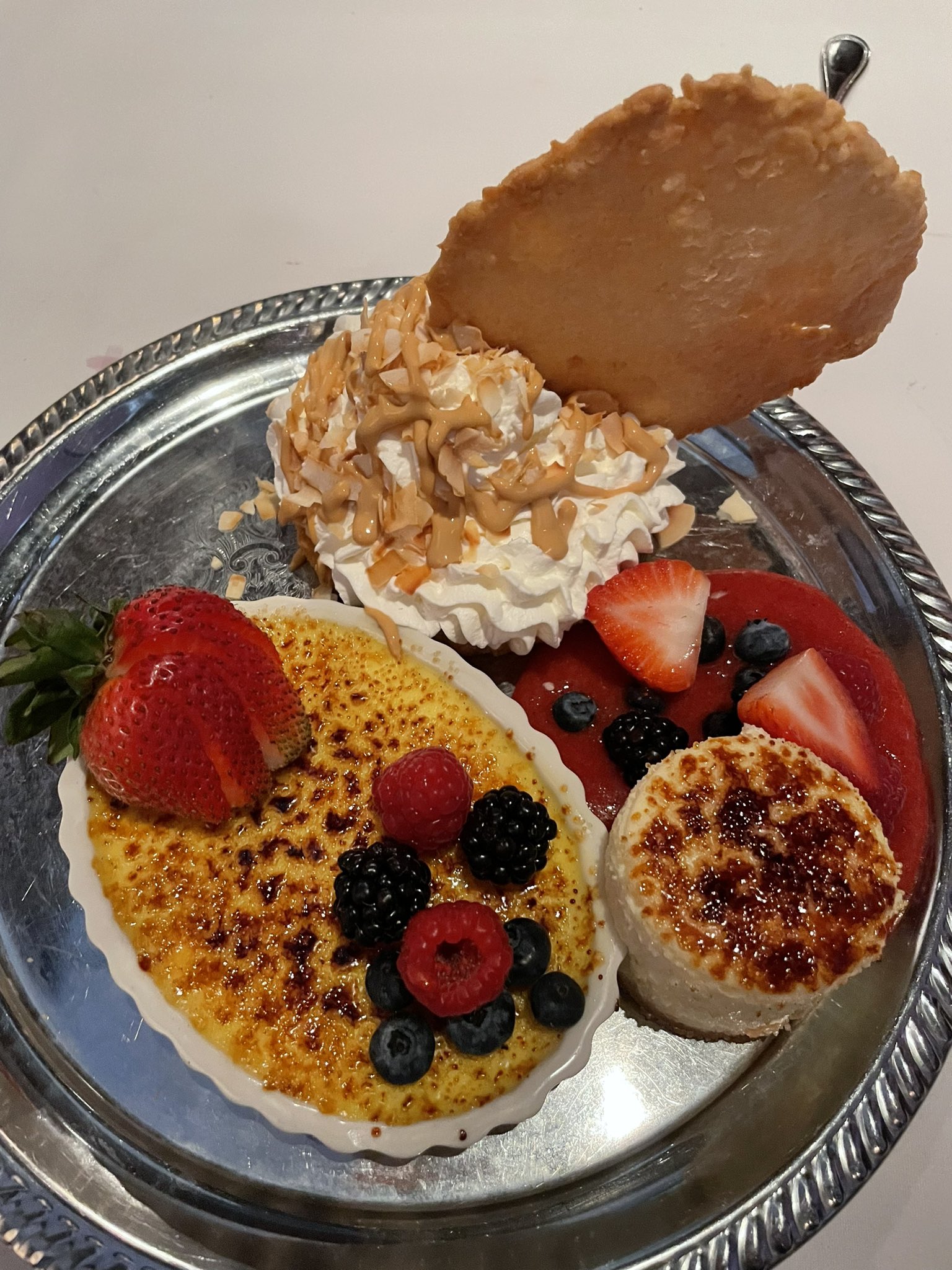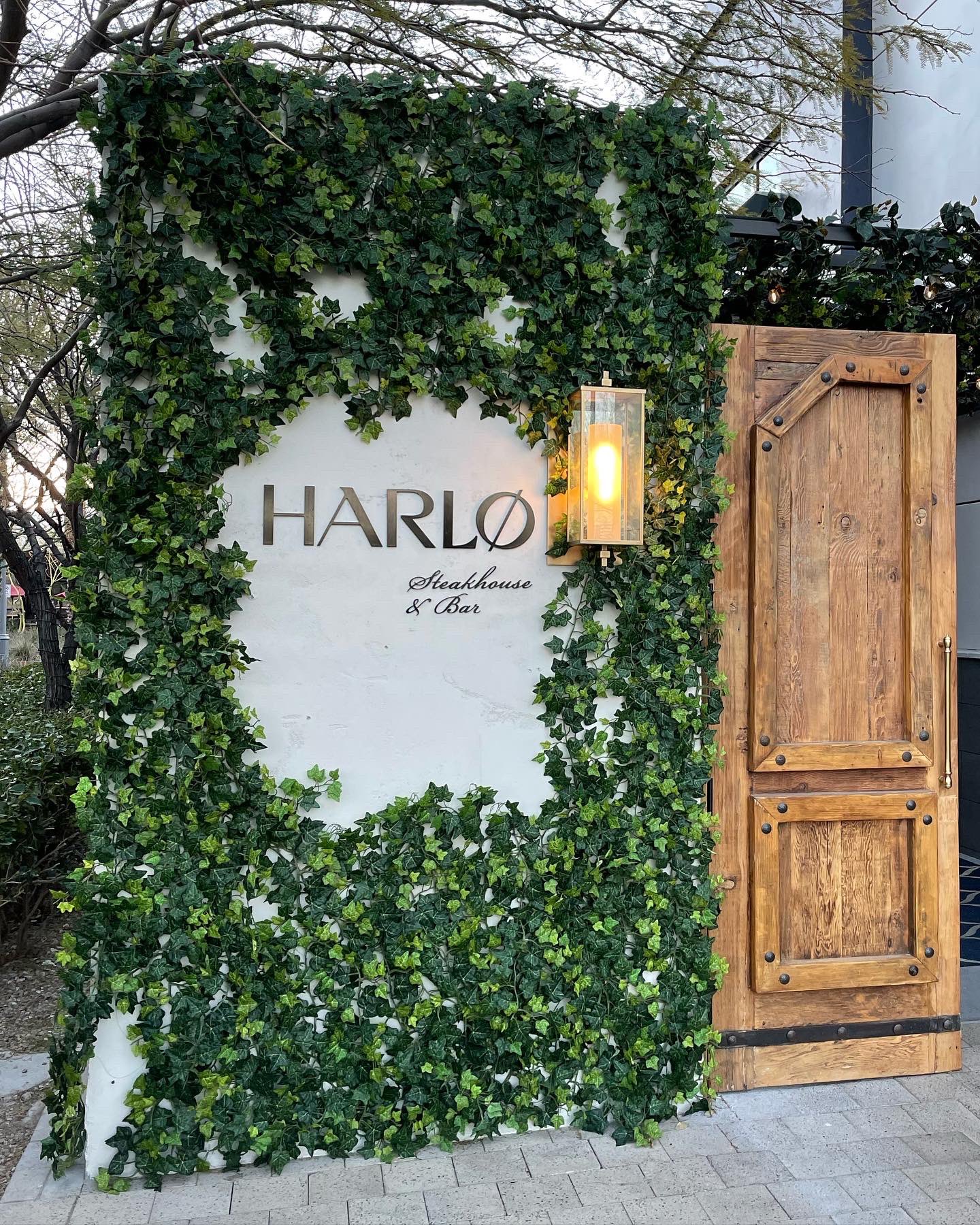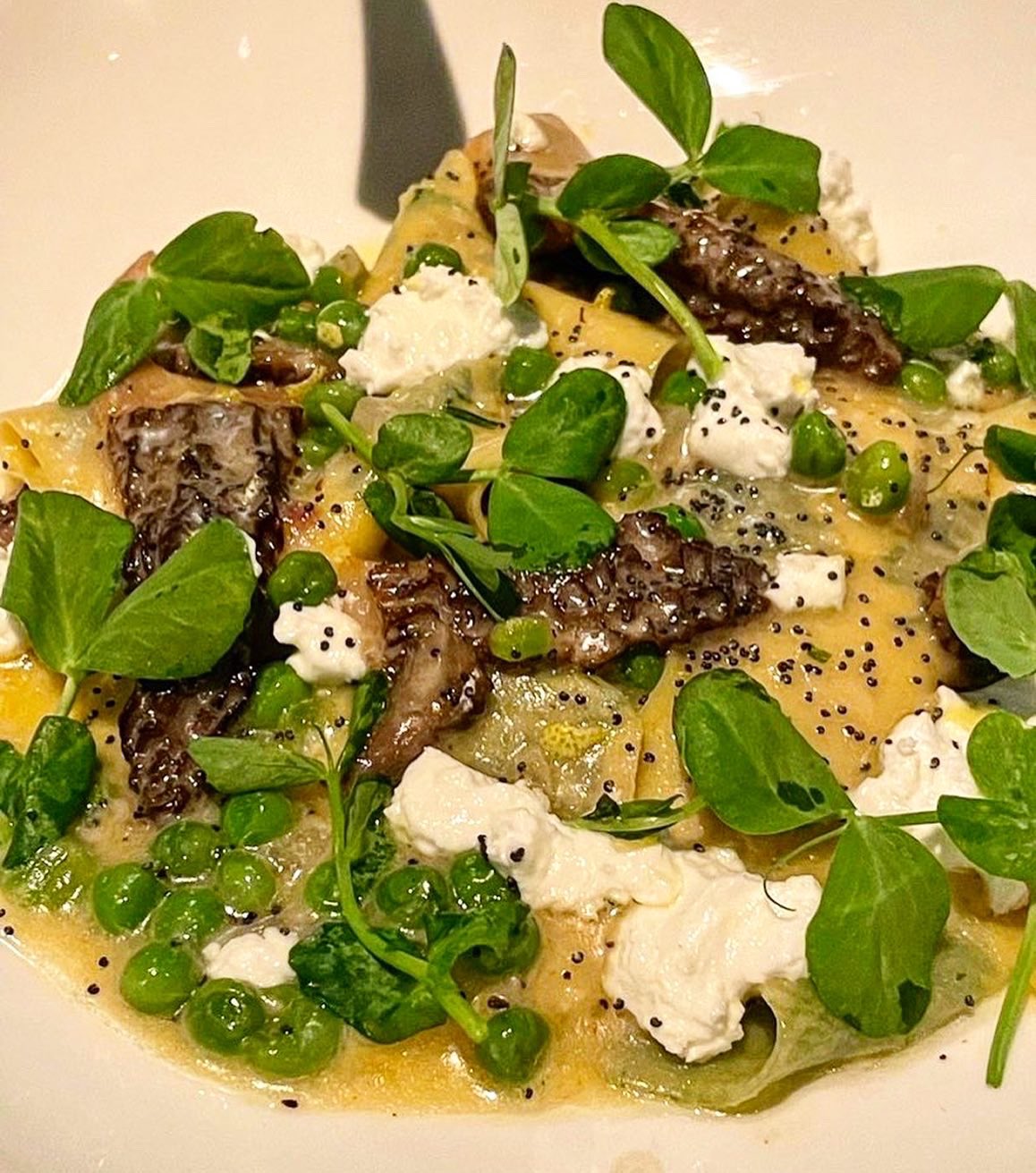 Gina Marinelli's pastas are better here than they are at La Strega. There, I said it.
The desserts are worth a special trip all by themselves:
https://twitter.com/i/status/1501736412307095557
Wallet-bending but worth it. The steaks and sides are superb, but Mark LoRusso's starters and are stars in their own right.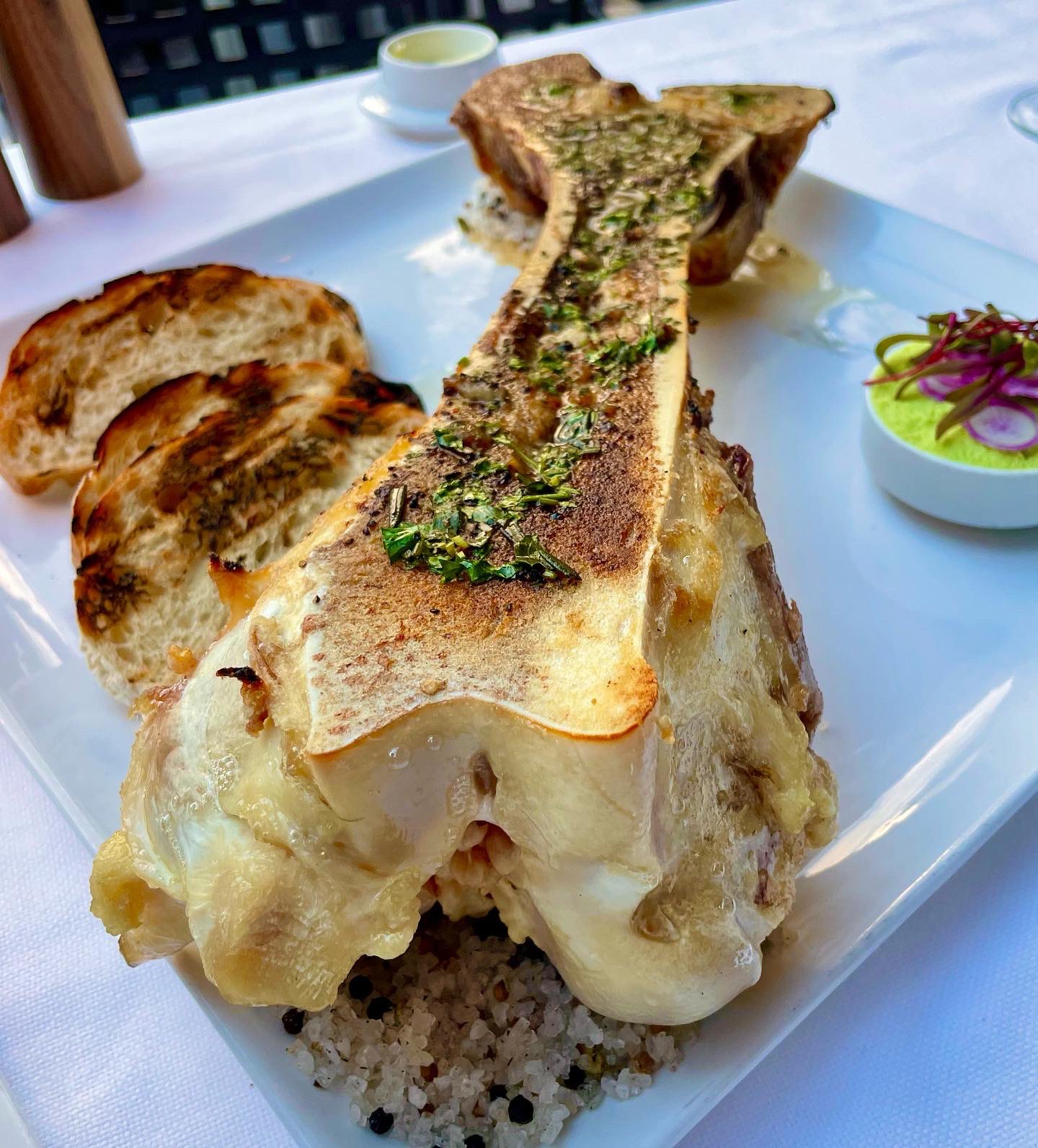 (SW recently gave me a boner. Wait, what?)
Joe's Seafood, Prime Steak & Stone Crab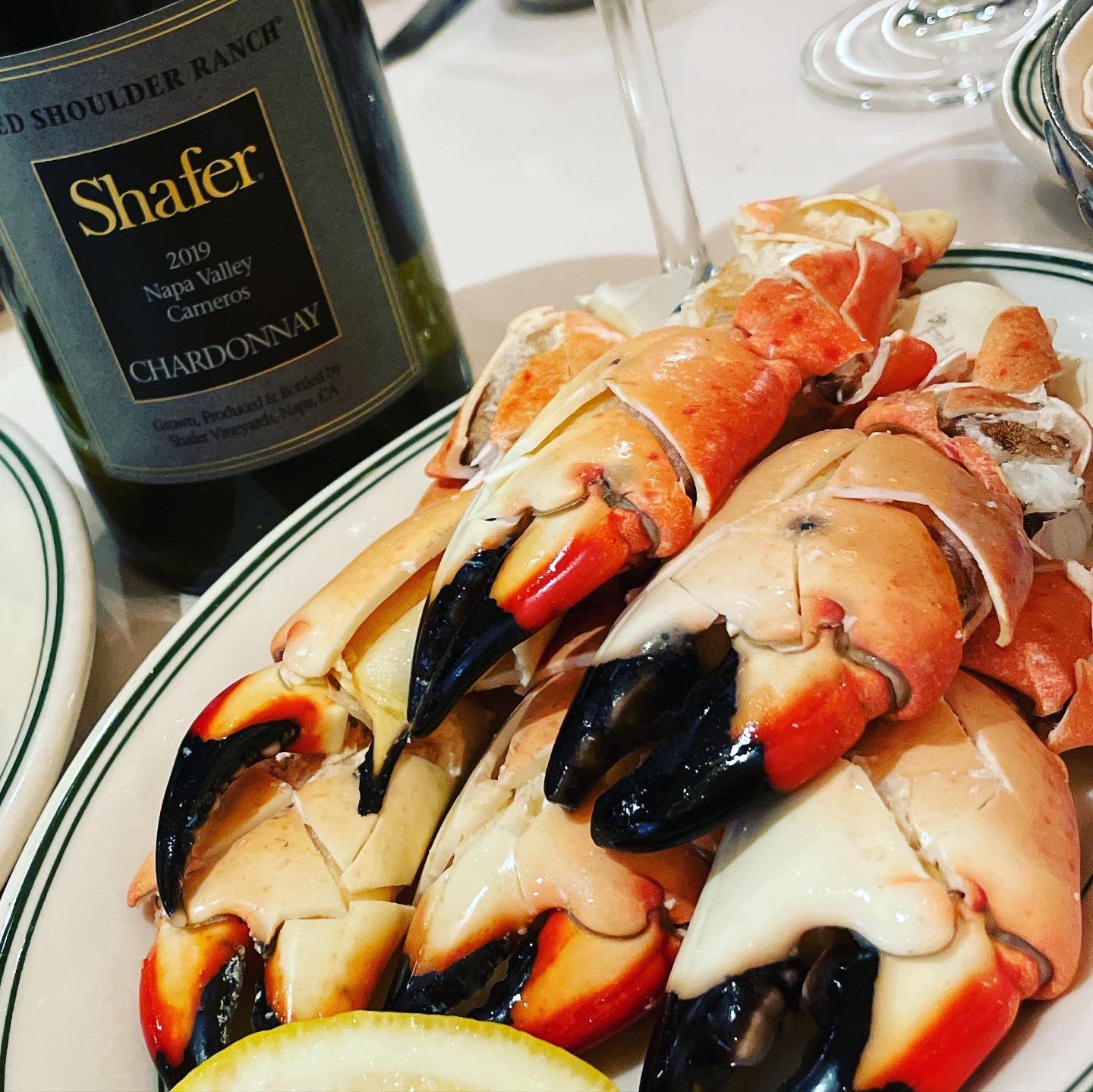 I've never been quite sure what to call this place. In Miami where it was founded it is Joe's Stone Crab. Here, it is more of a steak house but seafood gets top billing. Not only that but they also do incredible fried chicken. Color me confused, but always satisfied.
Pro tip: this joint is always packed, so go at an off-hour (late lunch is best) or late at night. (You'll have to wait until fall for your stone crabs, however.)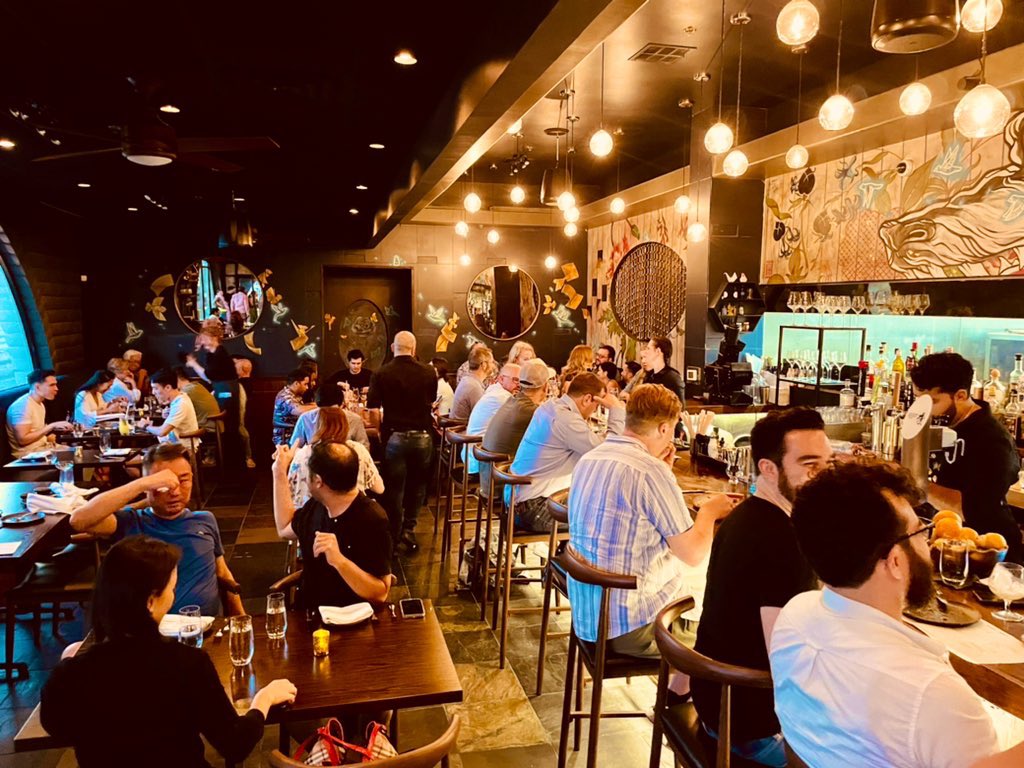 S+W isn't a steakhouse per se, but we think this is the best thing on the menu: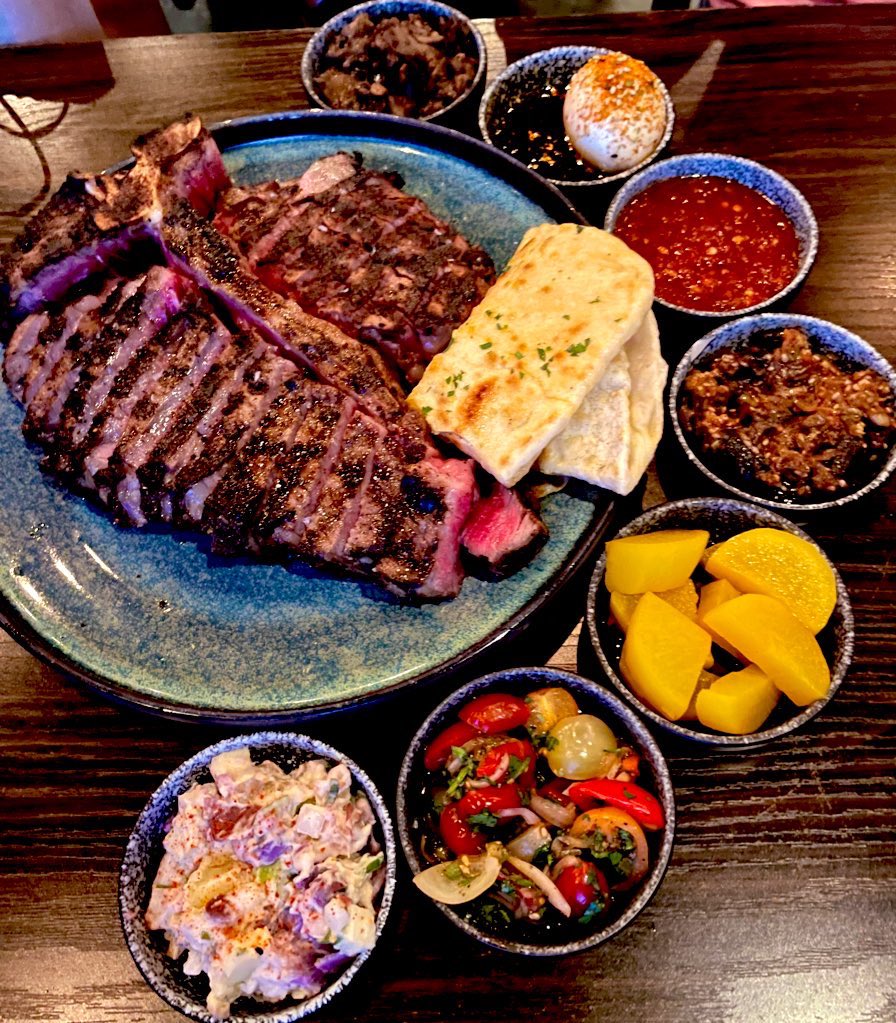 If Carversteak fed us our best steak of the year (so far), this 32 oz. beauty with American banchan isn't far behind. All of those small dishes of sharply-focused spice, veggies and texture are perfectly calibrated to mitigate the richness of the beef.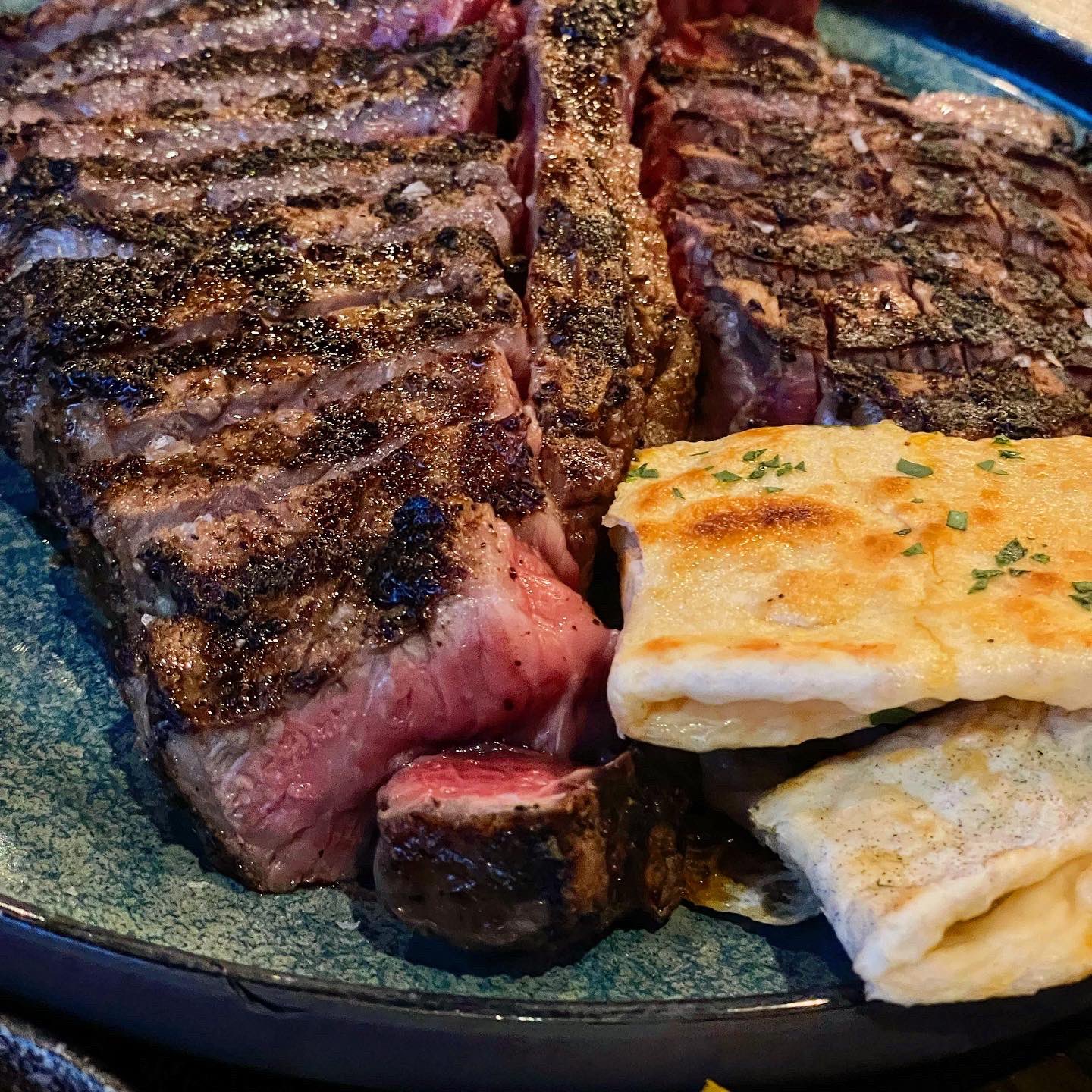 I may occasionally give Howard grief for criticizing the high-wire act he has going on with some of his food, but there's no denying the pioneering status of his restaurant, and the revitalization of Chinatown it sparked five years ago.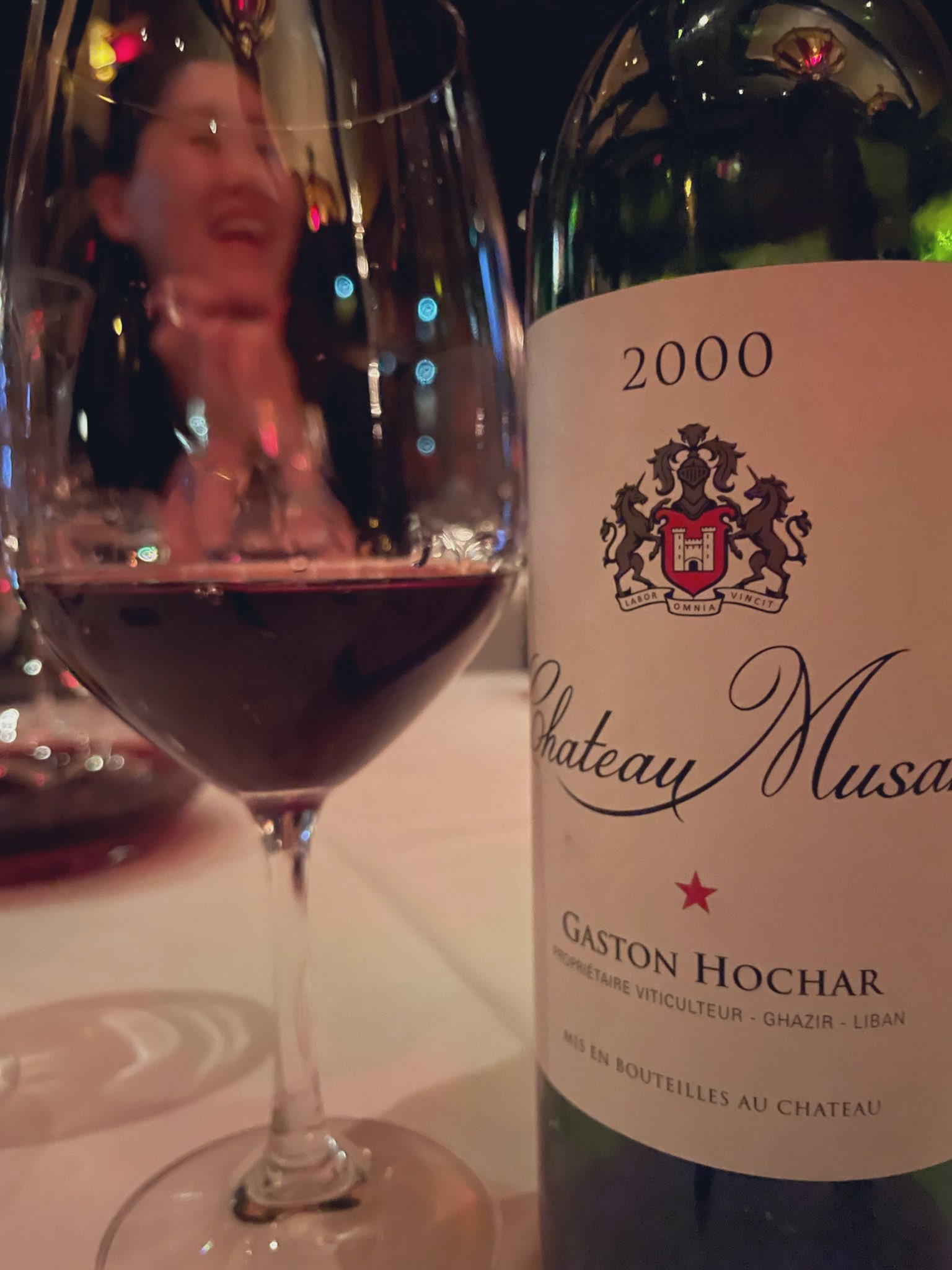 The Golden Nugget does not leap to mind when someone says "first-class beef emporium," but its steakhouse goes t-bone-to-t-bone with the competition on Fremont Street. The old-school, dark, clubby atmosphere is a big plus, as is the professional service, and a wine list full of bargains if you're willing to break your Cali cab addiction (see above).
It might also have the best crab cake in Vegas (see below):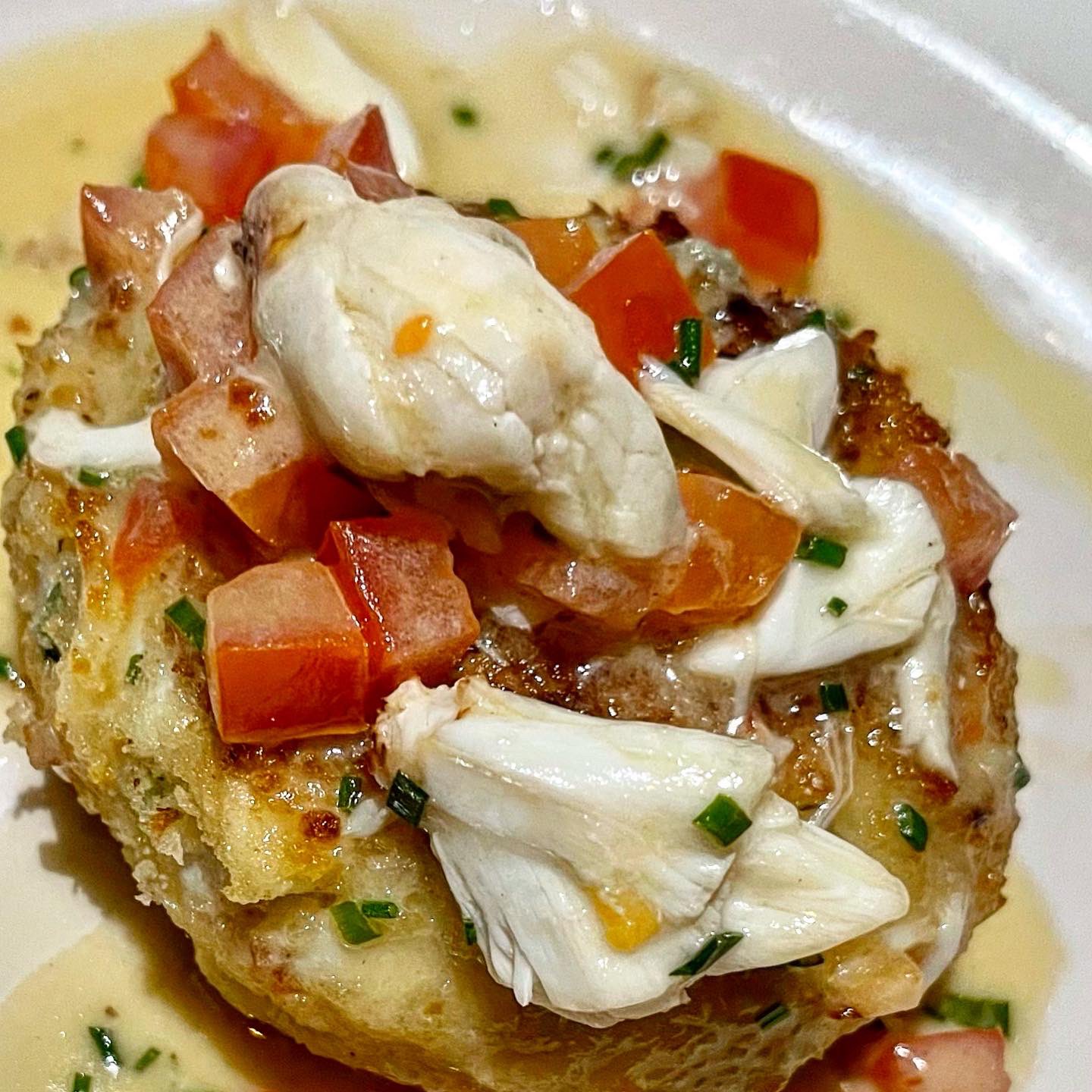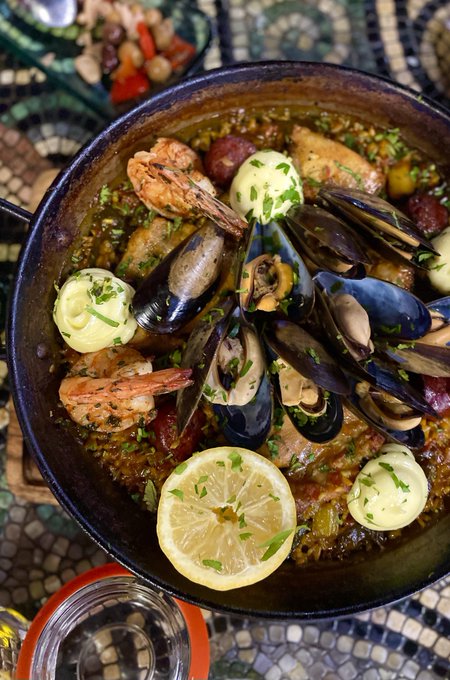 Traditional Spanish in the burbs. Fun decor. Easy parking. Ignore the surroundings, and dig into tapas to beat the band and the best paella that isn't made at Jaleo (below).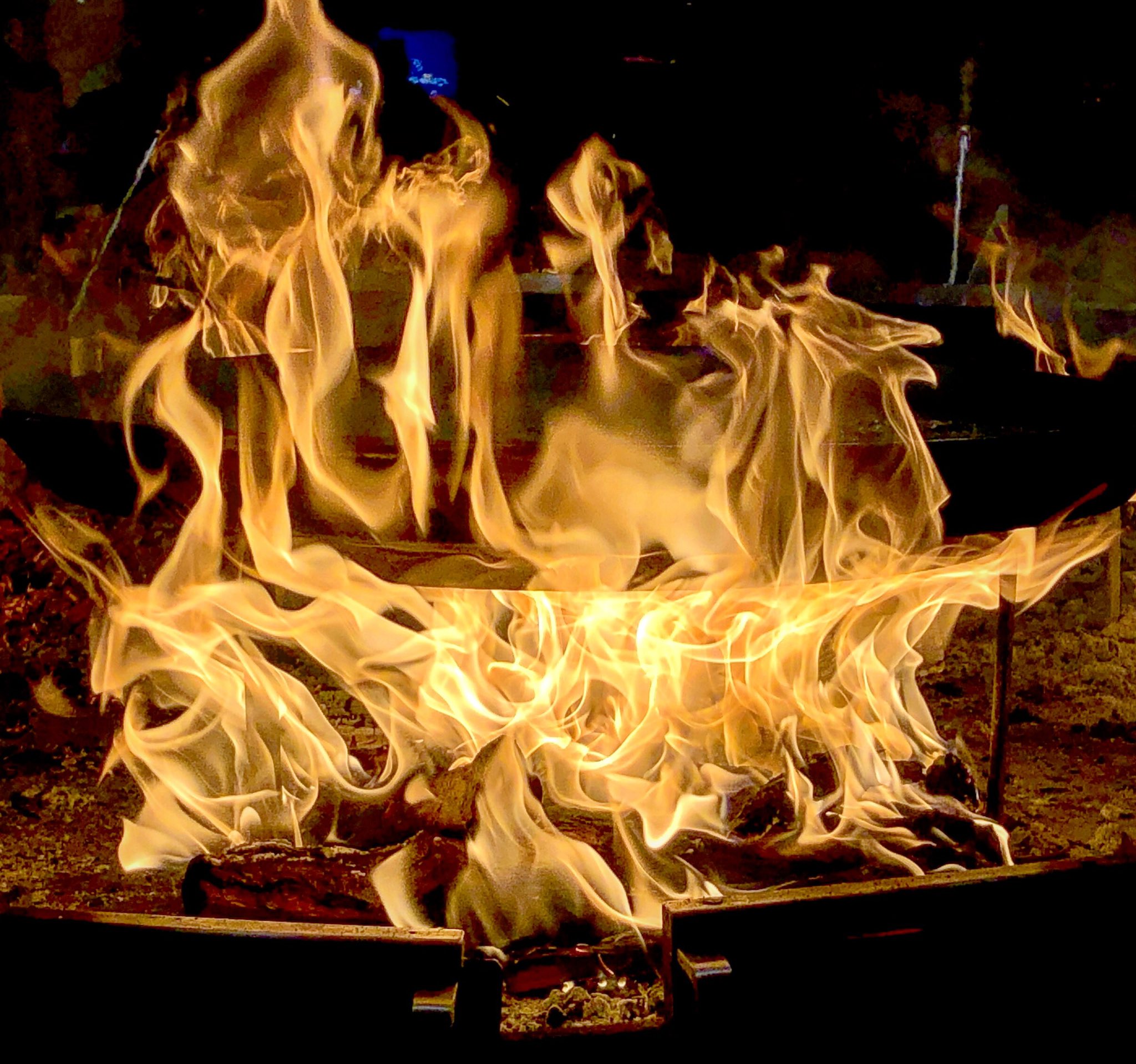 There is no better paella in America. The open pit alone cost over $1mil and you can't duplicate its woodsy subtlety and smokiness without moving outdoors. Also open for lunch (which we tend to forget), and has a killer bar and beverage program (which our aging liver doesn't need). Around for more than twelve years and still one of our gastronomic gems.
TRIED AND TRUE

https://twitter.com/i/status/1497673359080845319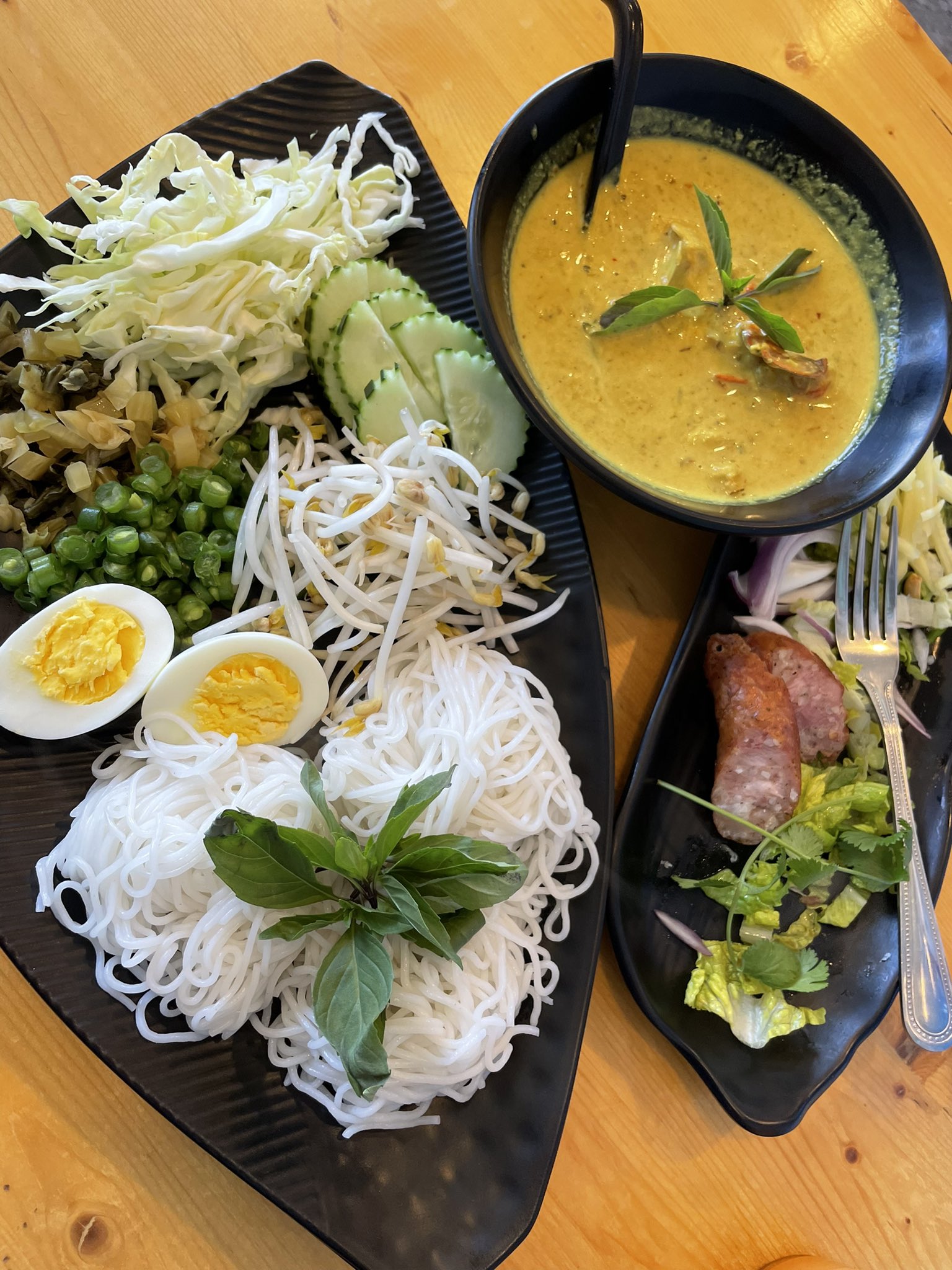 Don't ask me what this is or how to pronounce it. Just take this picture to the restaurant, point to the not-so "secret menu" on the wall, and dive in. Beware, however, of ordering it or anything here "Bangkok hot."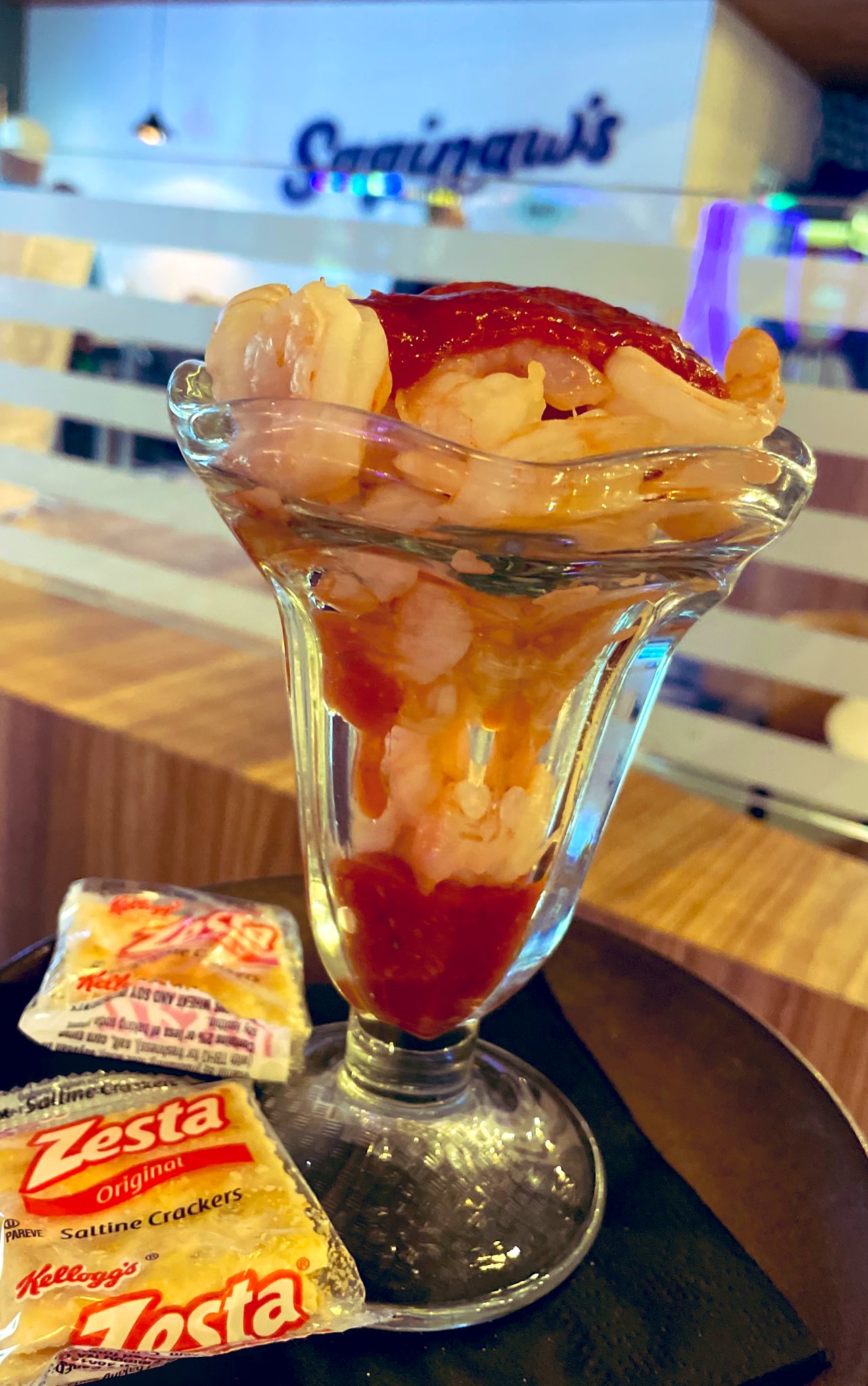 The world famous 99 cent Vegas shrimp cocktail lives! But now it costs $11. Still a bargain; still worth every penny.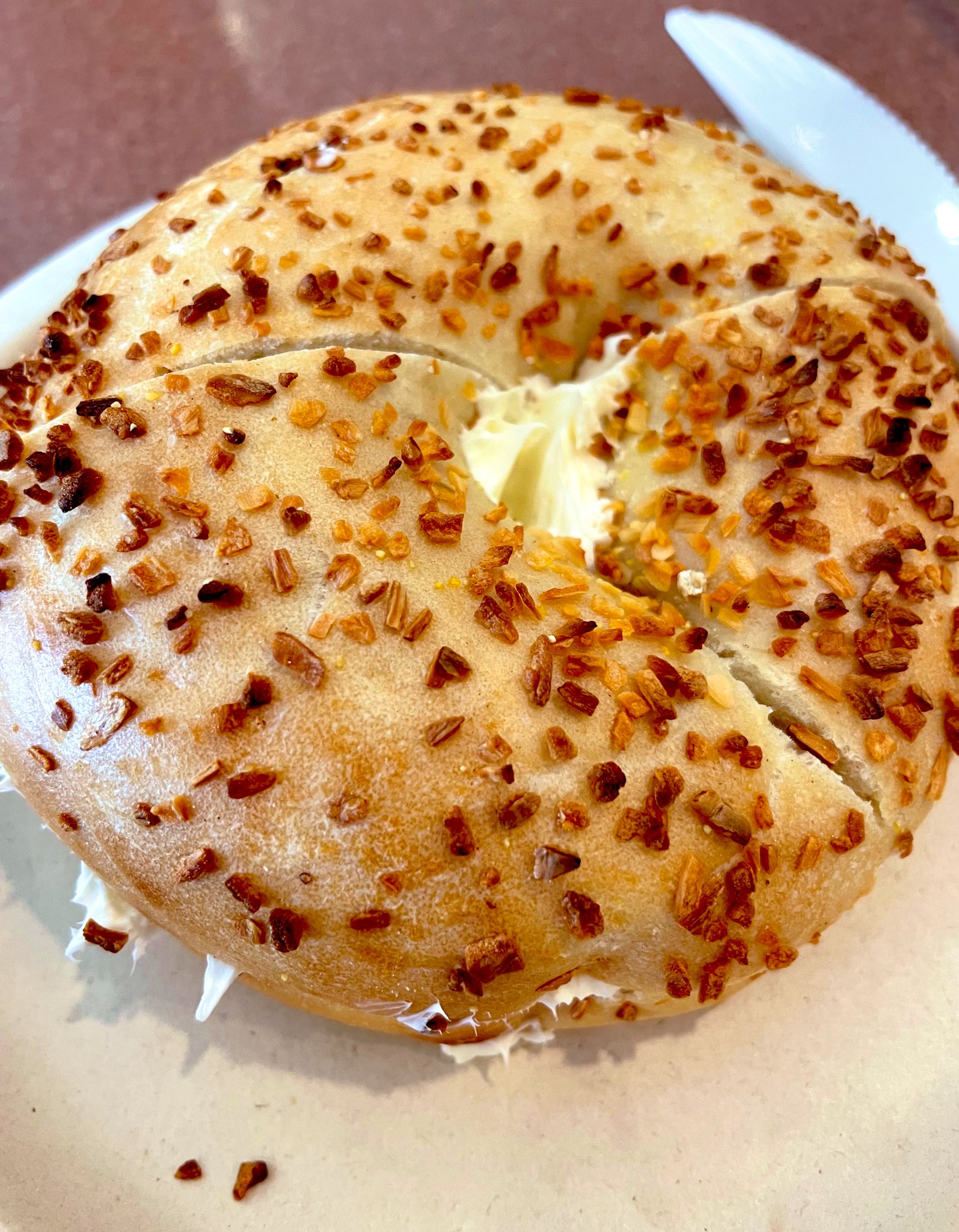 (Bagels make the heart dough fonder)

The Legends Oyster Bar & Grill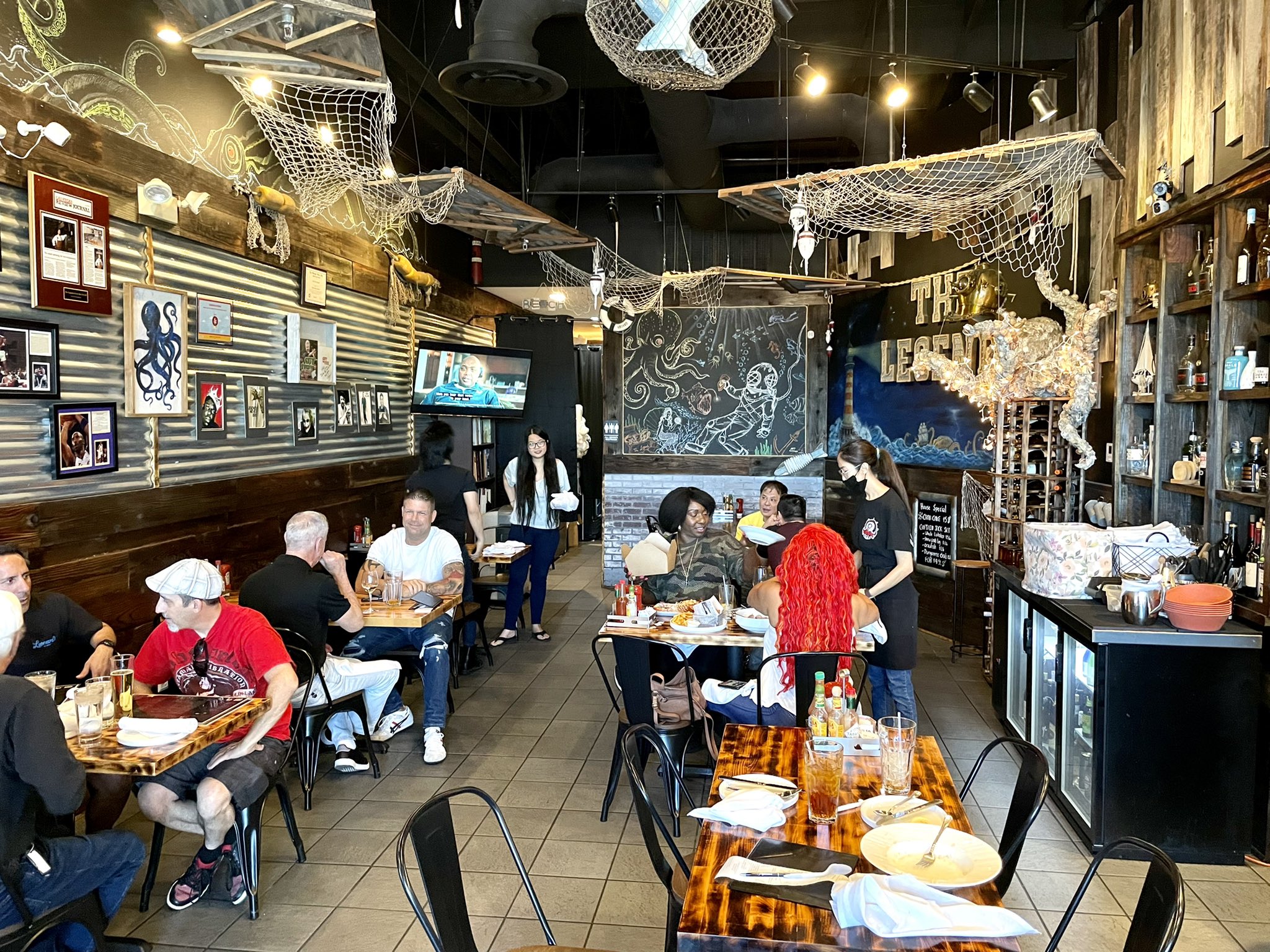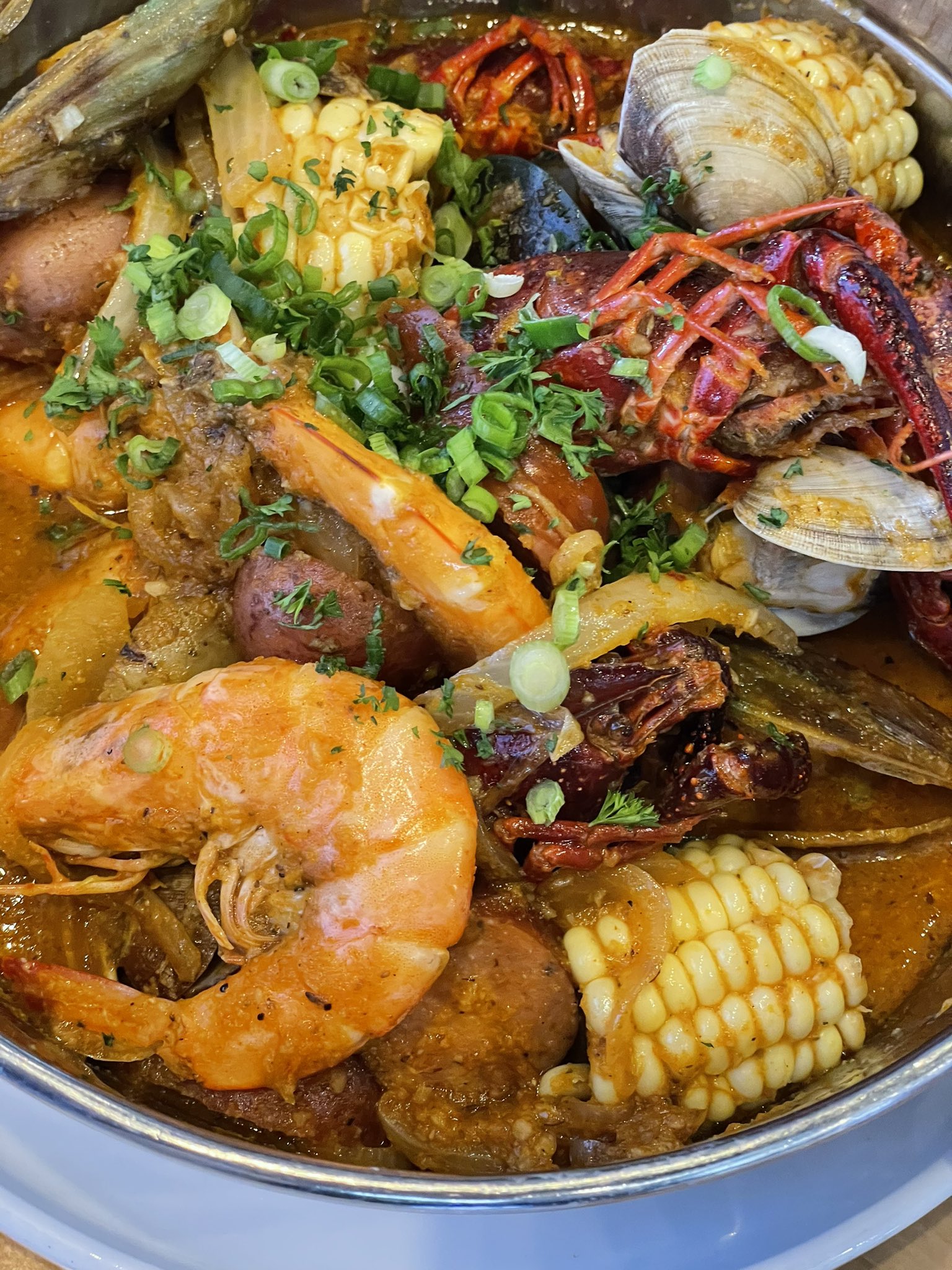 Your best off-Strip seafood option that doesn't have a Japanese flag attached to it.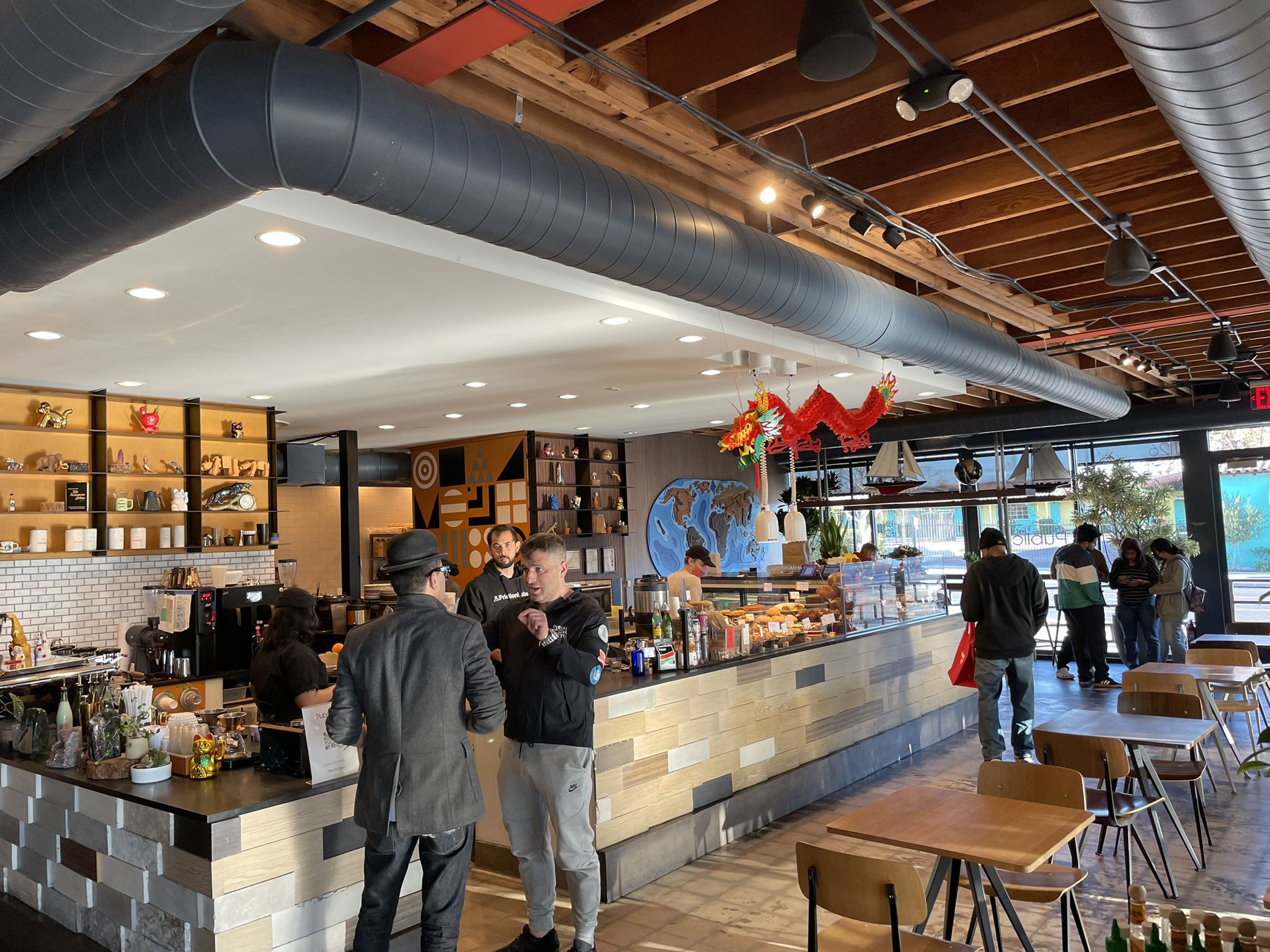 Our weekend go-to for incredible coffee and fresh-baked pastries. These scones should be illegal: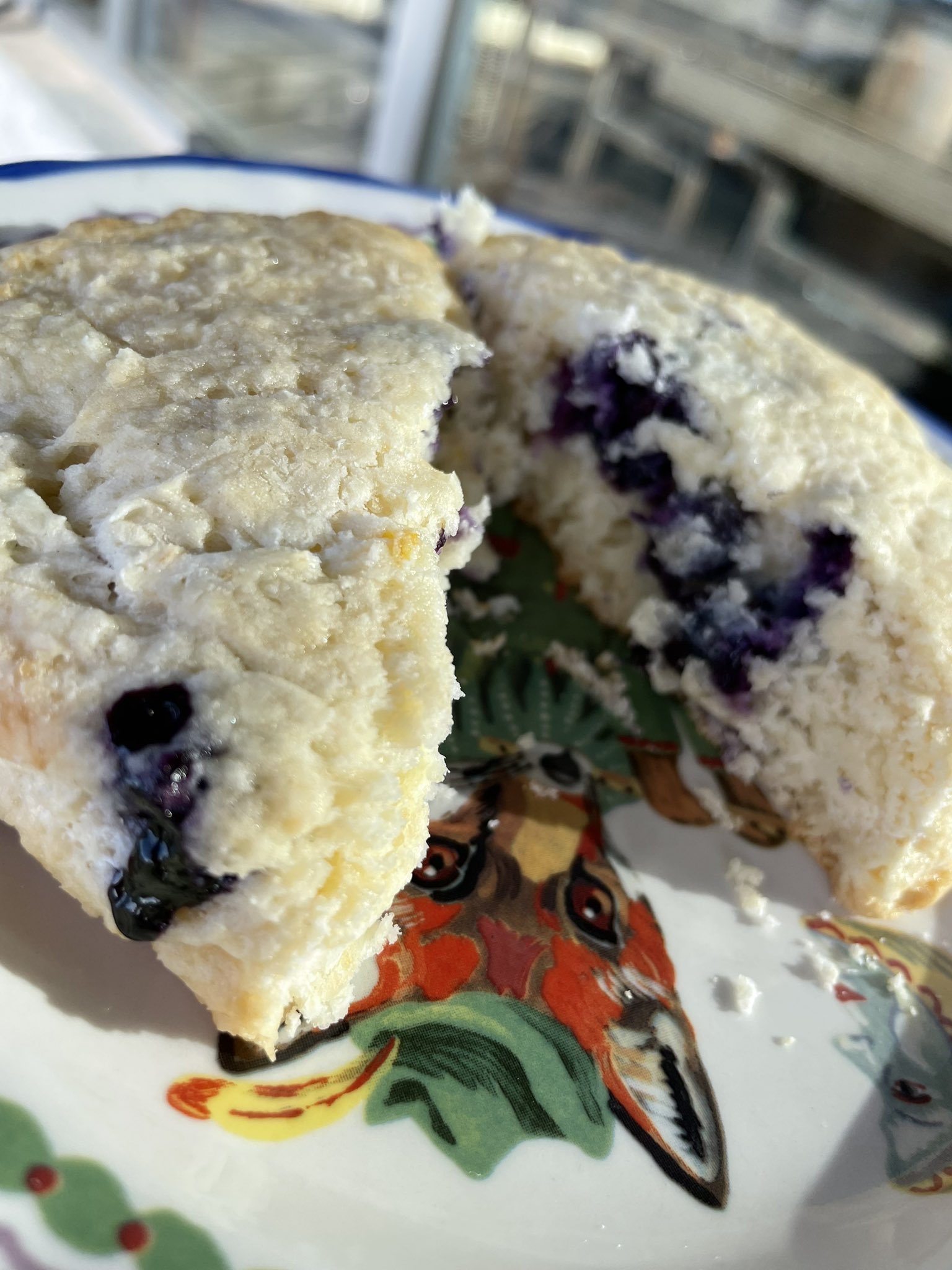 The two best barbecue options in town are within a couple of blocks of each other on Main Street in #DTLV. Both are no-nonsense odes to smoked meat. Don't even think of arguing with me about Vegas 'cue until you've given each one a test drive.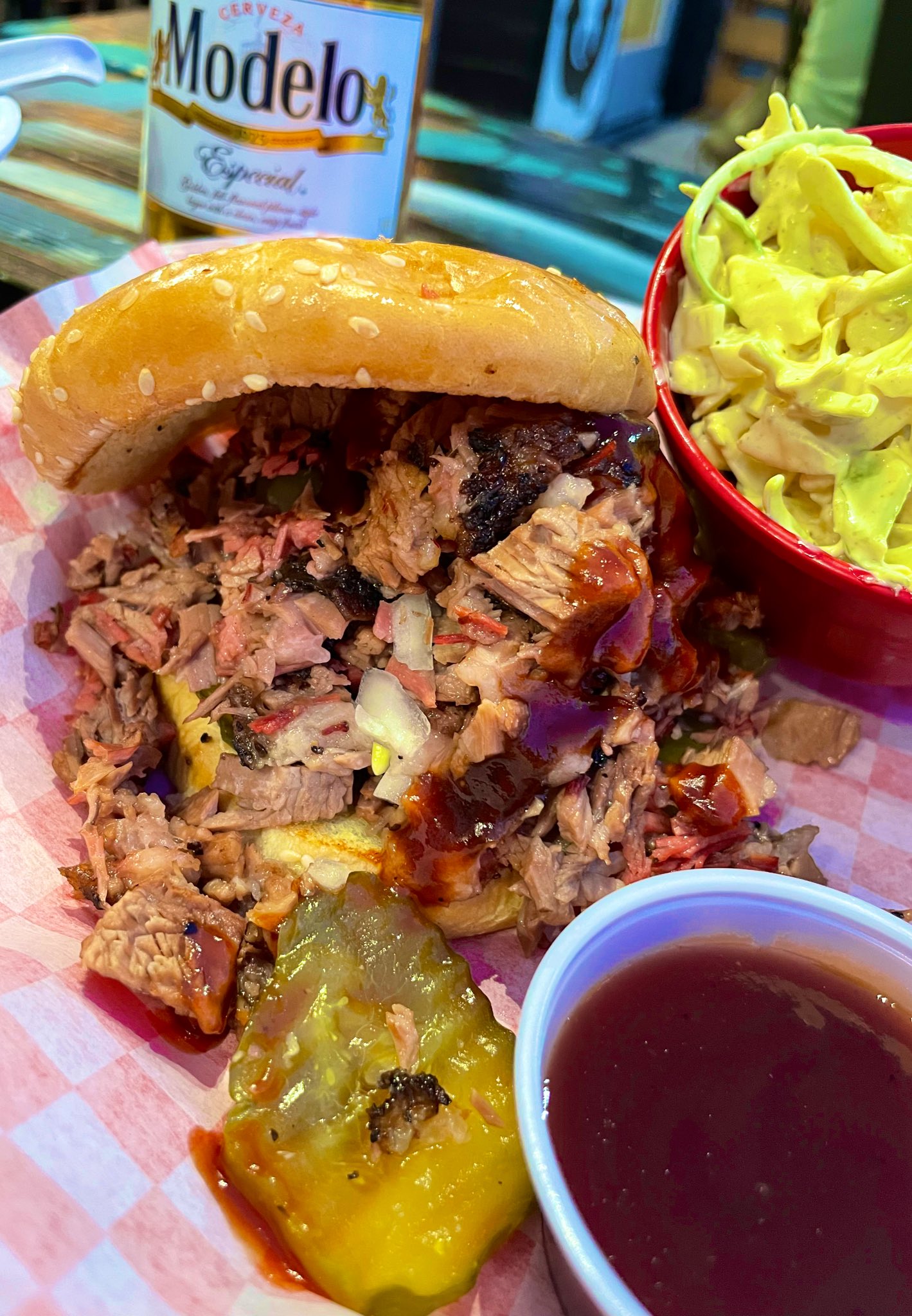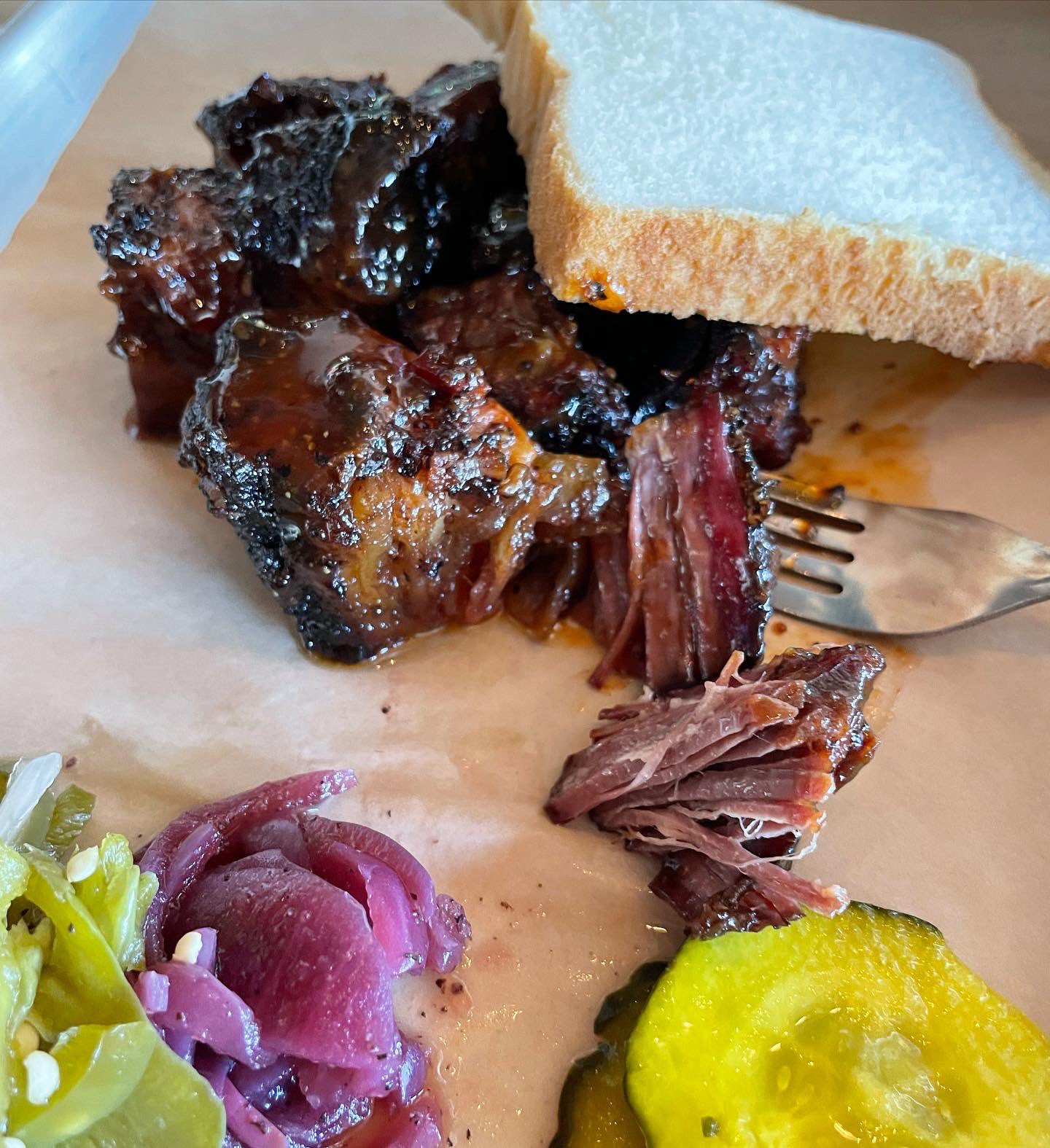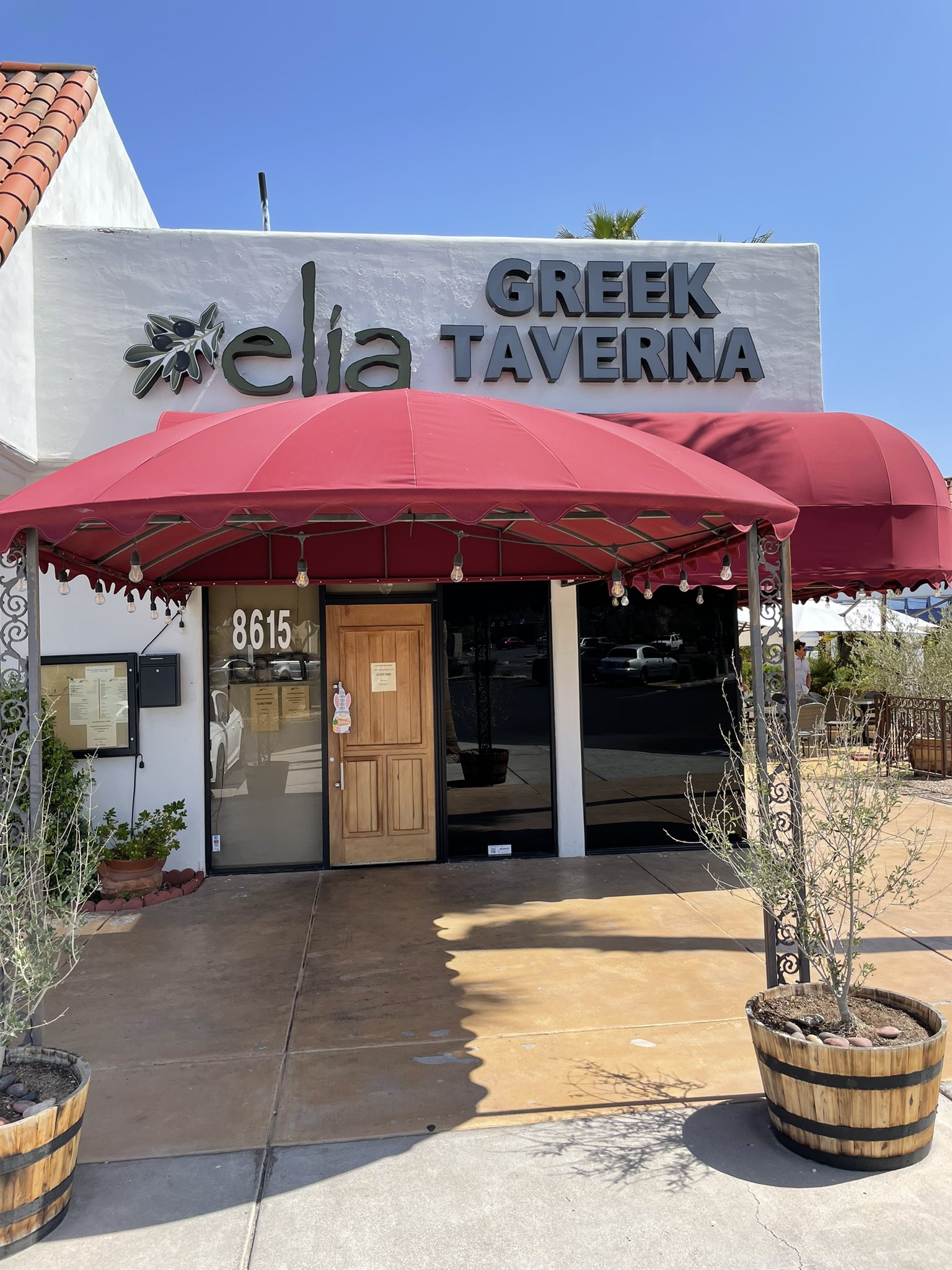 As welcoming as the Greek Isles, blessedly without the unwanted nudity and non-stop bouzouki music.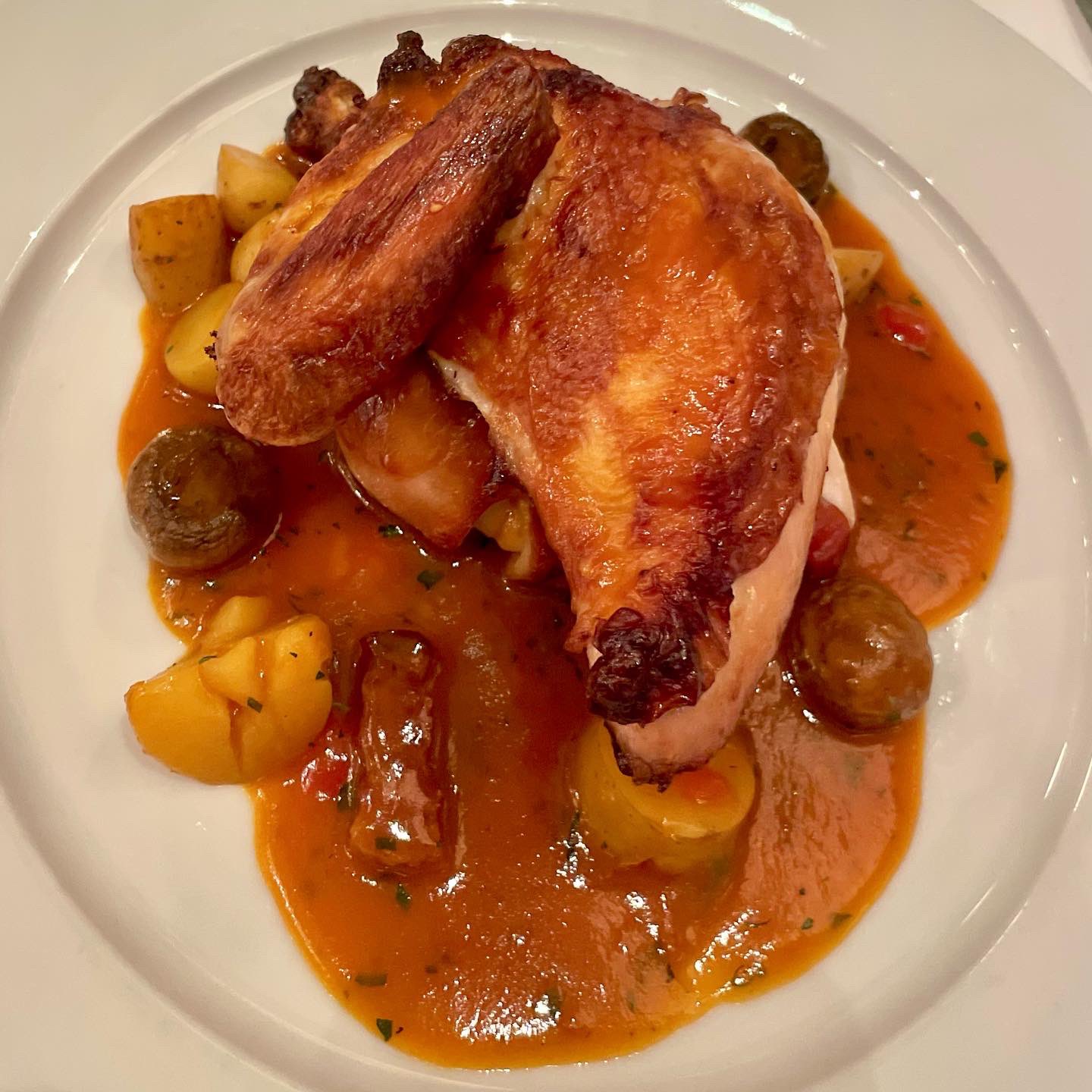 I'll put this $36 chicken up against your $72 steak any day.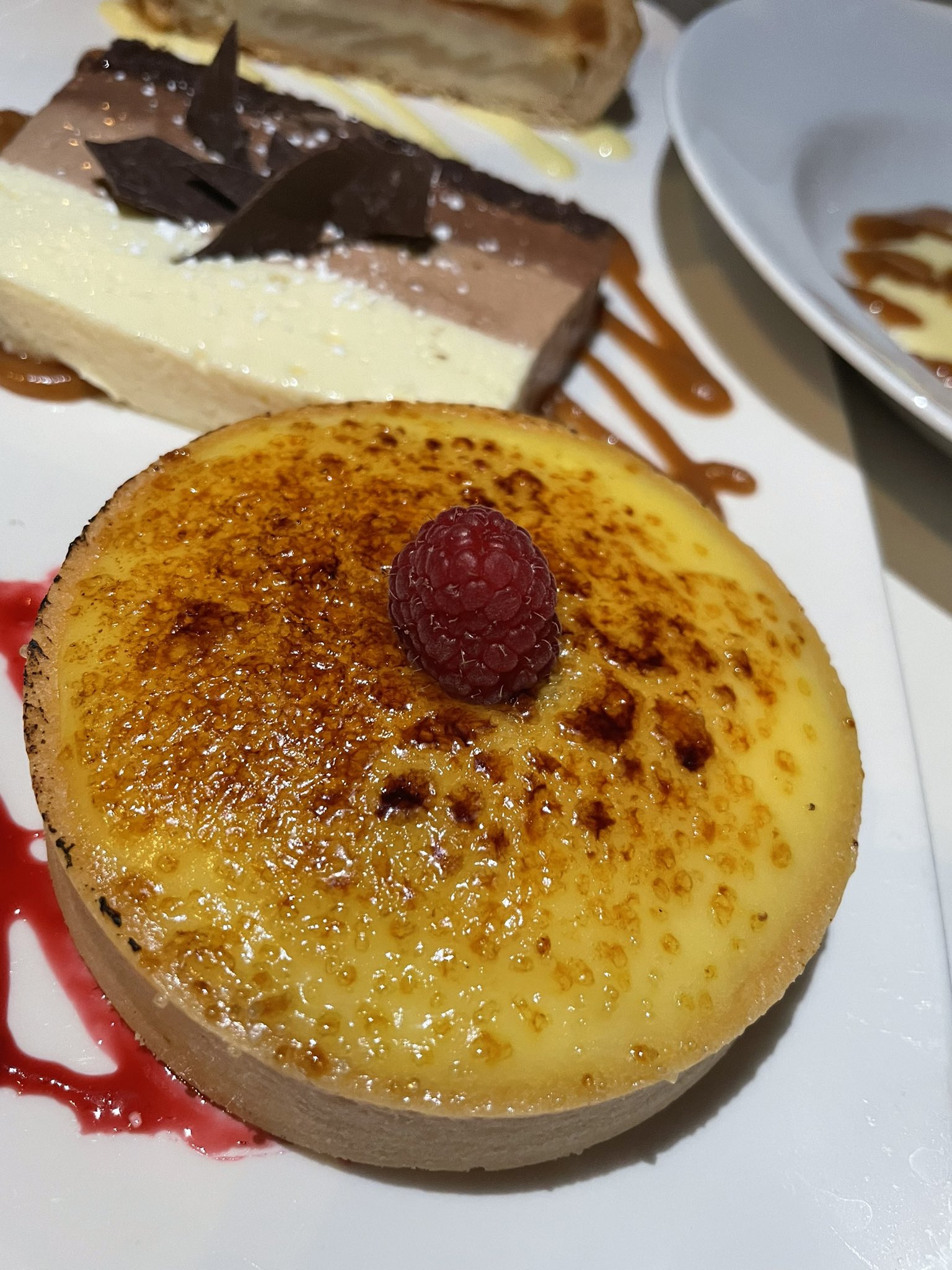 We don't know for how much longer André Rochat is going to be cooking, but right now, this septuagenarian's desserts are worth a special trip.
It's hard for us to carb our enthusiasm for this place. An essential stop on any Italian eating tour of Las Vegas.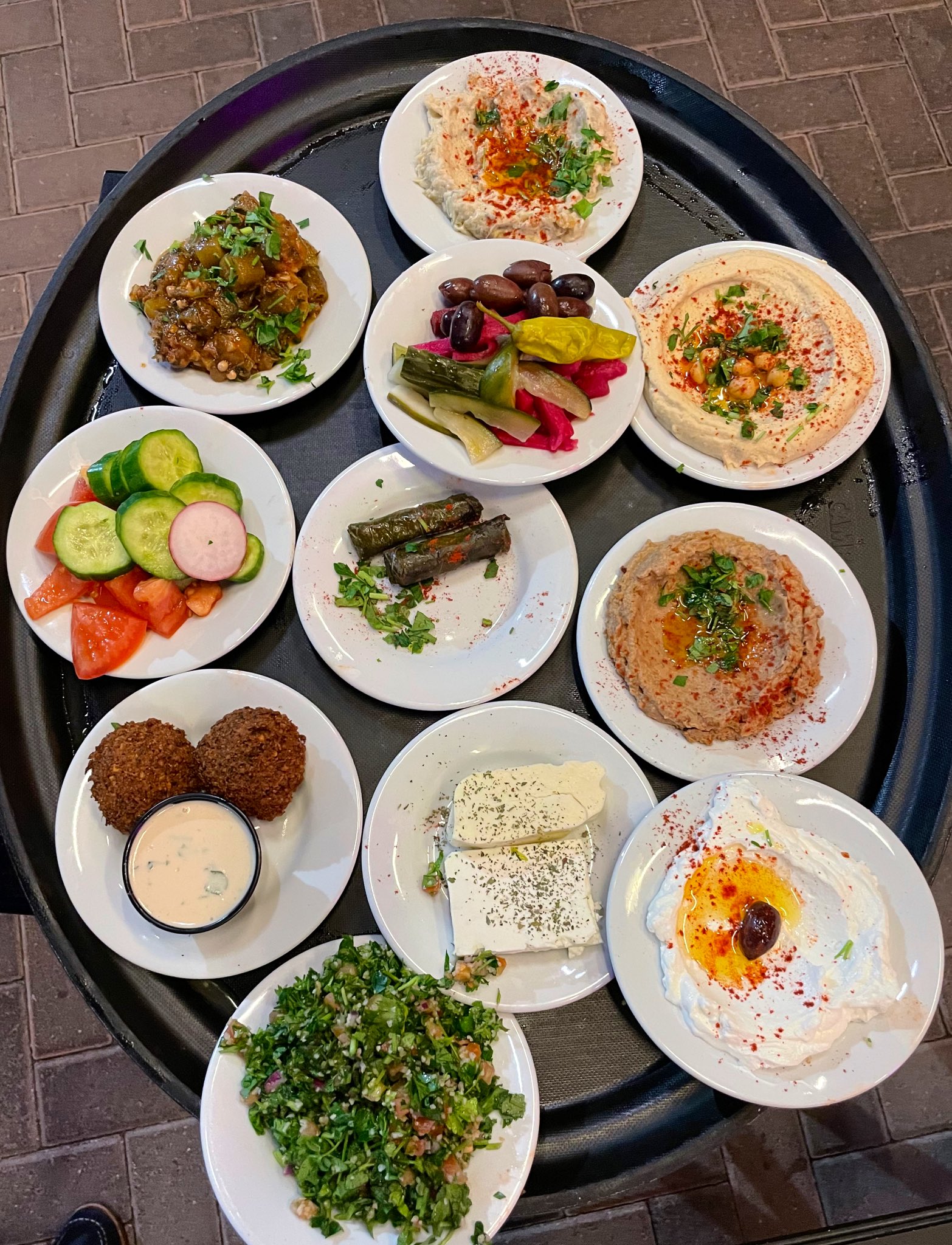 I have dreams about this mezze platter: visions of endless baskets of nutty-puffy pita bread, stuffed into my eager maw after a slathering of spicy sujuk sauce and a dollop of labne as cool and bracing as a summer salad  — all of it refreshing my spirit as it satisfies my primal appetites. In my dreams, I caress and suckle each bite as if it were my last, kneeling before these treasures, intoxicated by the perfume of garden greens given lusciousness by oils, seeds, fruits and plants squeezed gently, then rapidly from the earth by pulsating soft-yet-turgid fingers, until, after stroke after stoke, then lick upon lick from my avaricious mouth, the cornucopia of sweet, herbaceous and milky tastes ooze forth in an explosion of happy, dribbled satisfaction.
Thanks, I needed that.
Anyone got a cigarette?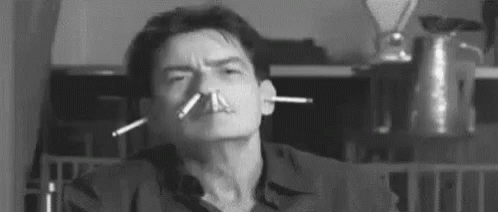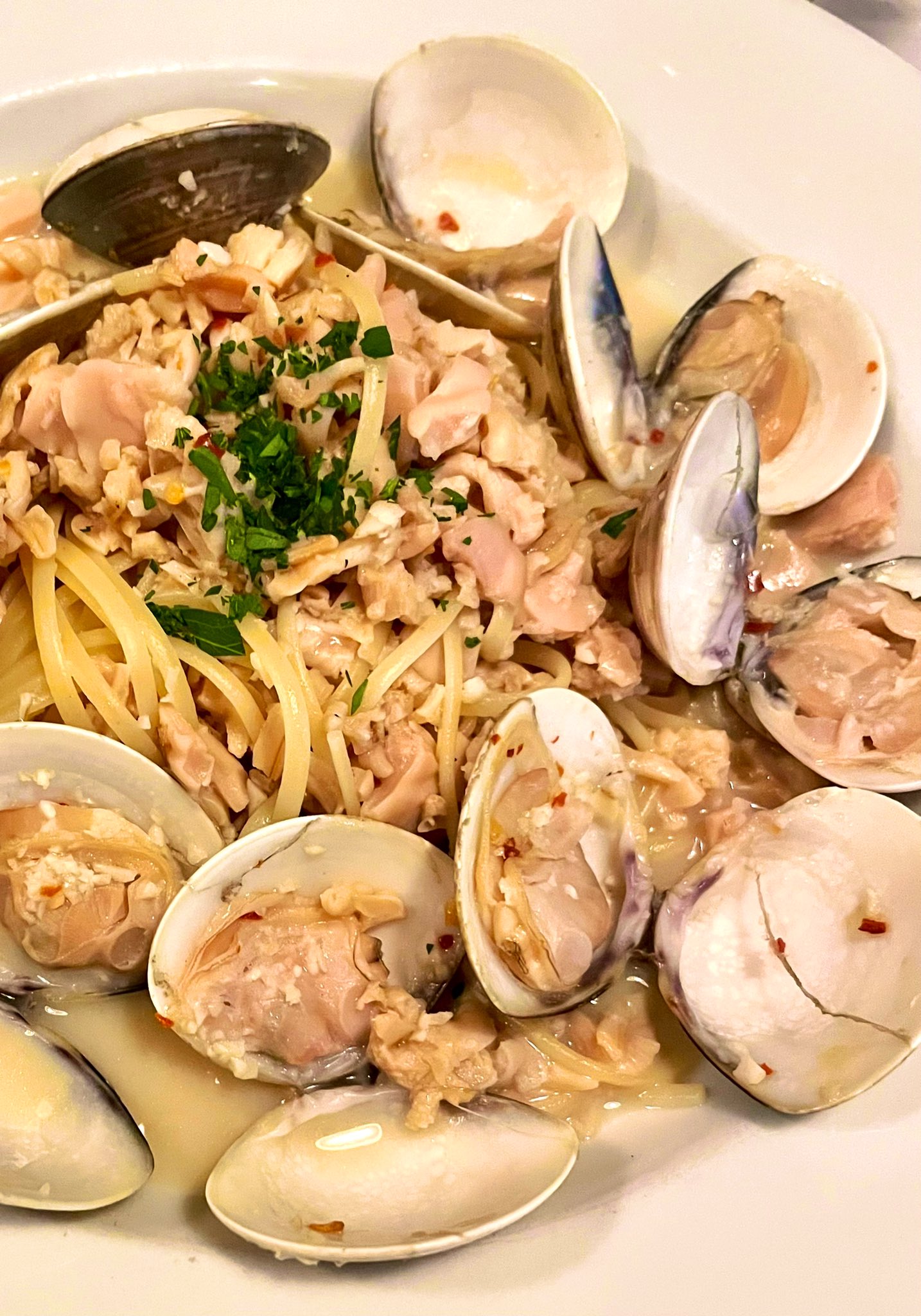 Just order this linguine with clams and thank me later.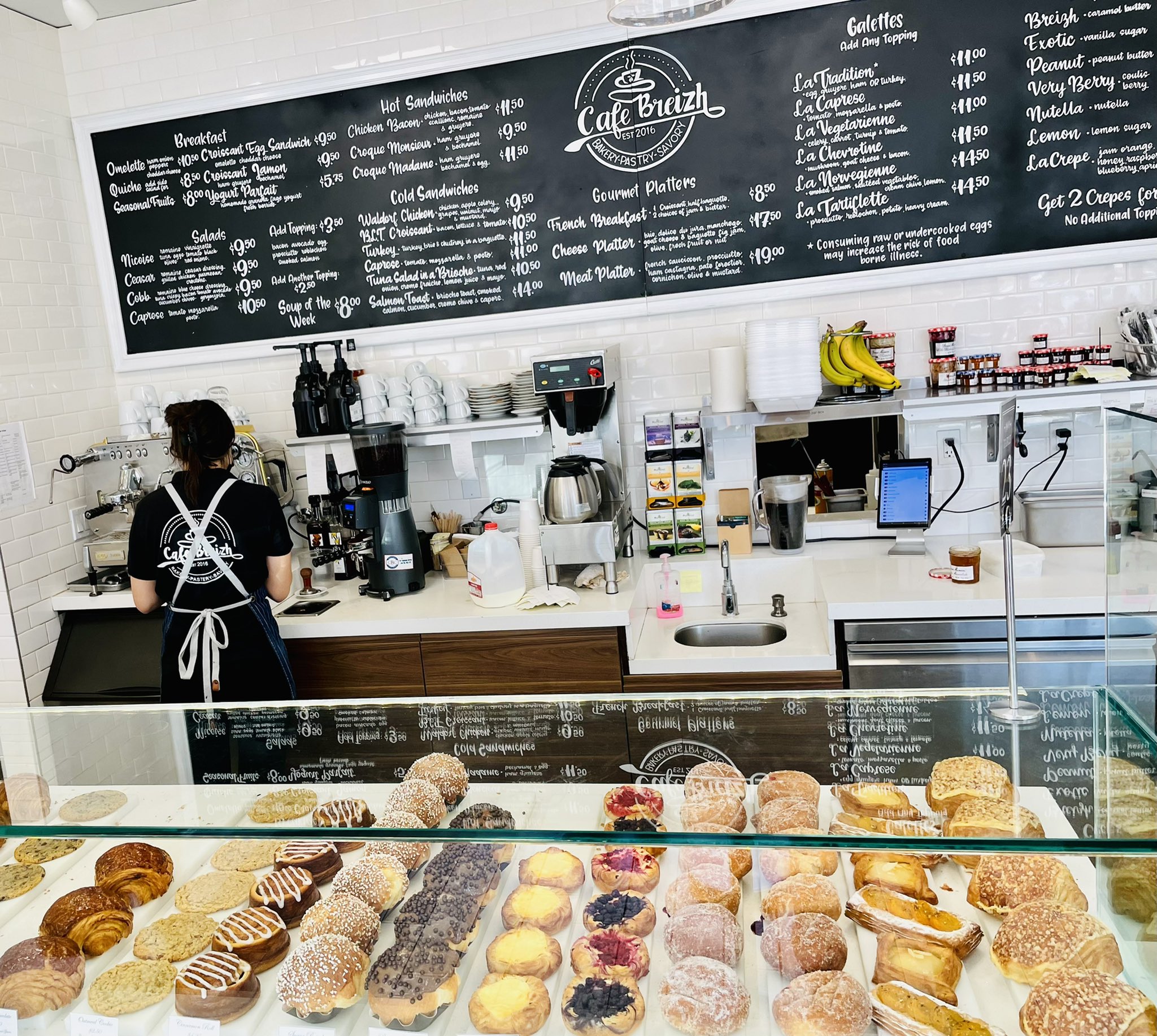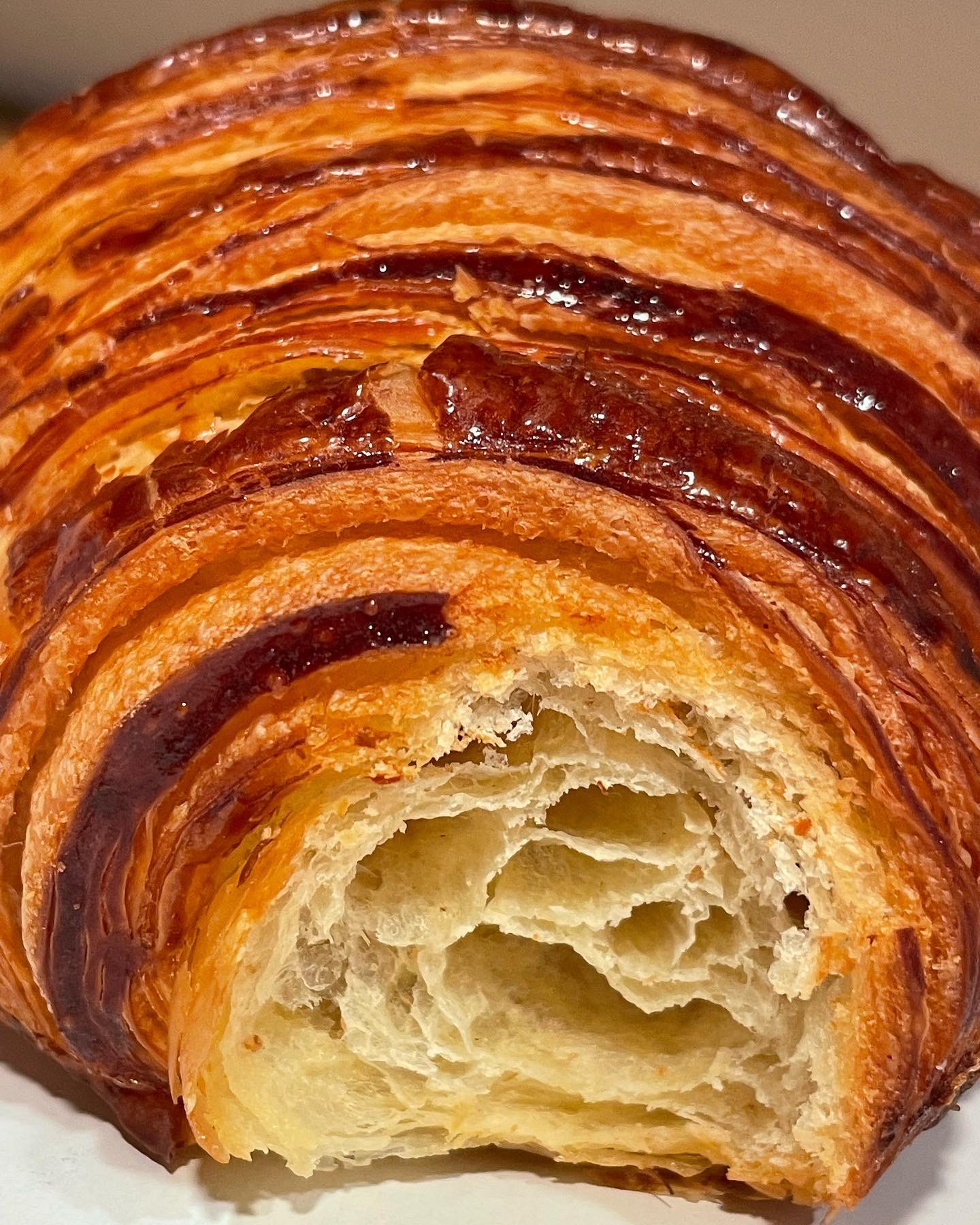 JUST DESSERTS
How inexcusable of us to end without featuring a few sweets that have sated our cravings for something sugared and syrupy after a surfeit of savory sustenance. Good, house-made desserts (like good bread) are now as common in Las Vegas restaurants (on and off the Strip) as
hamachi crudo
. Here are a few concupiscent confections of which we are quite fondant (sorry, couldn't resist one last pun).
Just as we can't resist this picture of
Cipriani's
luscious, multi-layered, insanely rich chocolate cake — here being attacked by a Proper Lunch Bunch attendee who we try to keep away from sharp objects and anything that has to be shared: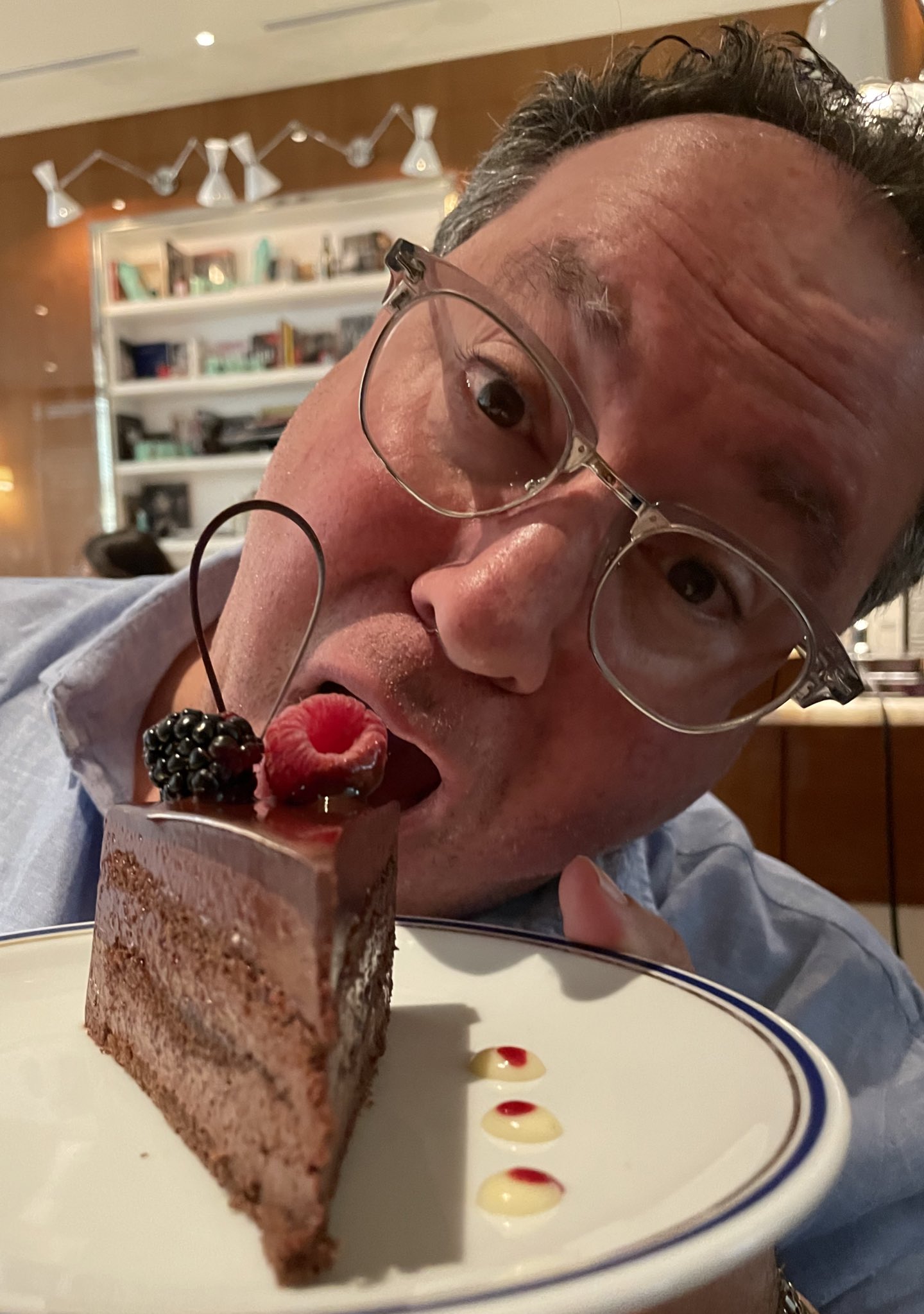 (Matt Brooks can resist anything but temptation)
Honey toast at
Sparrow + Wolf
(modeled by Sherri Mirejovsky, who graciously took her modeling fee in sweets):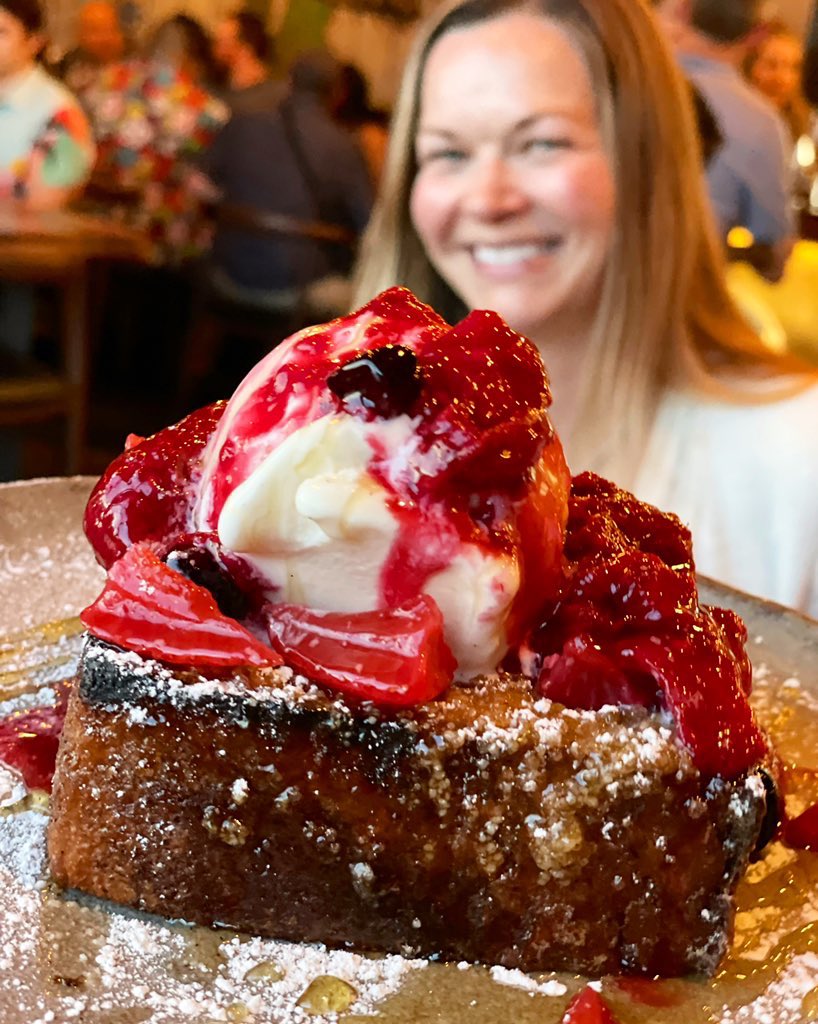 Vanilla Panna Cotta with Vanilla Sorbet at
Wally's: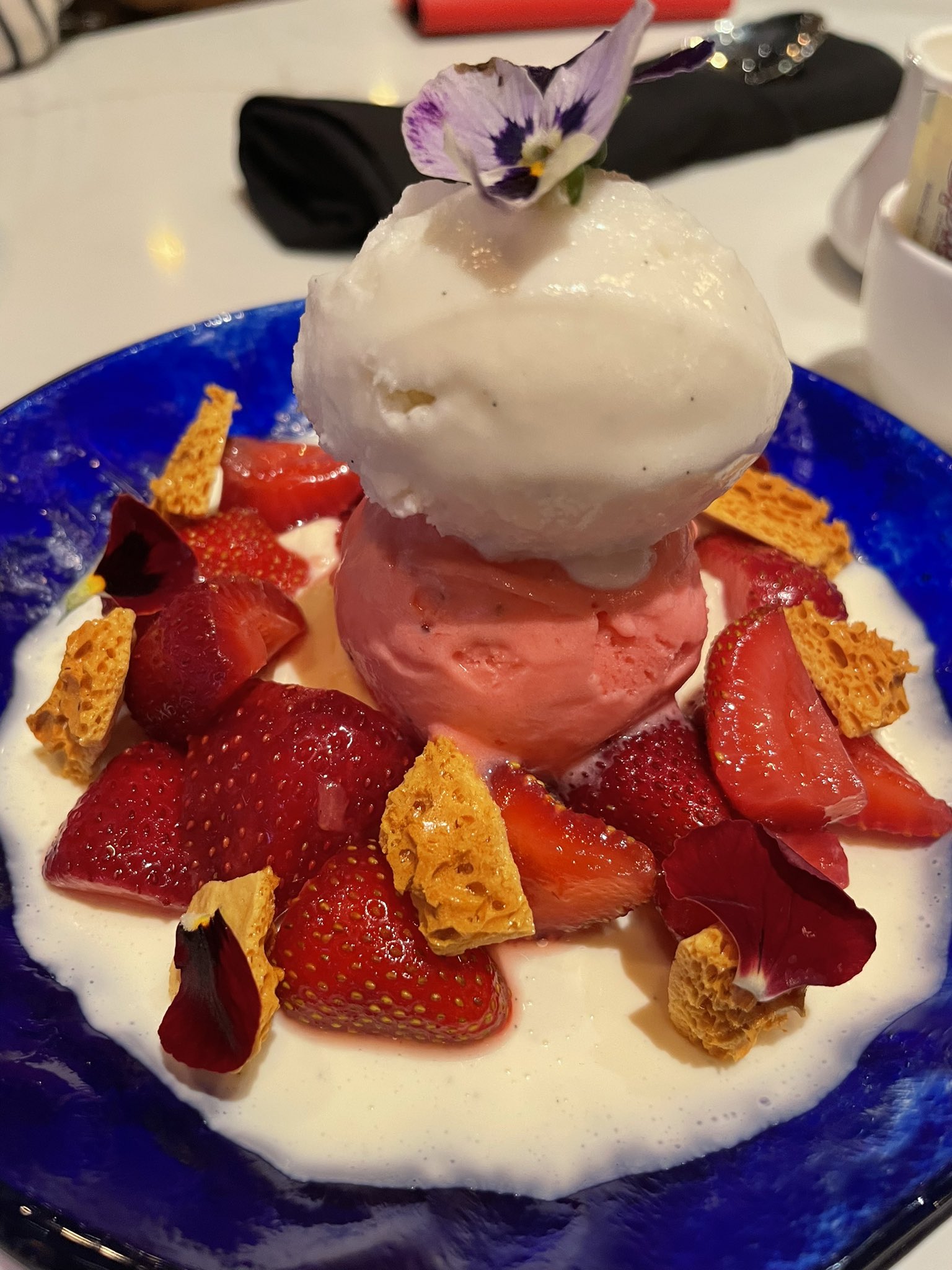 And finally, all the Catalan creams at
Jamon Jamon Tapas
: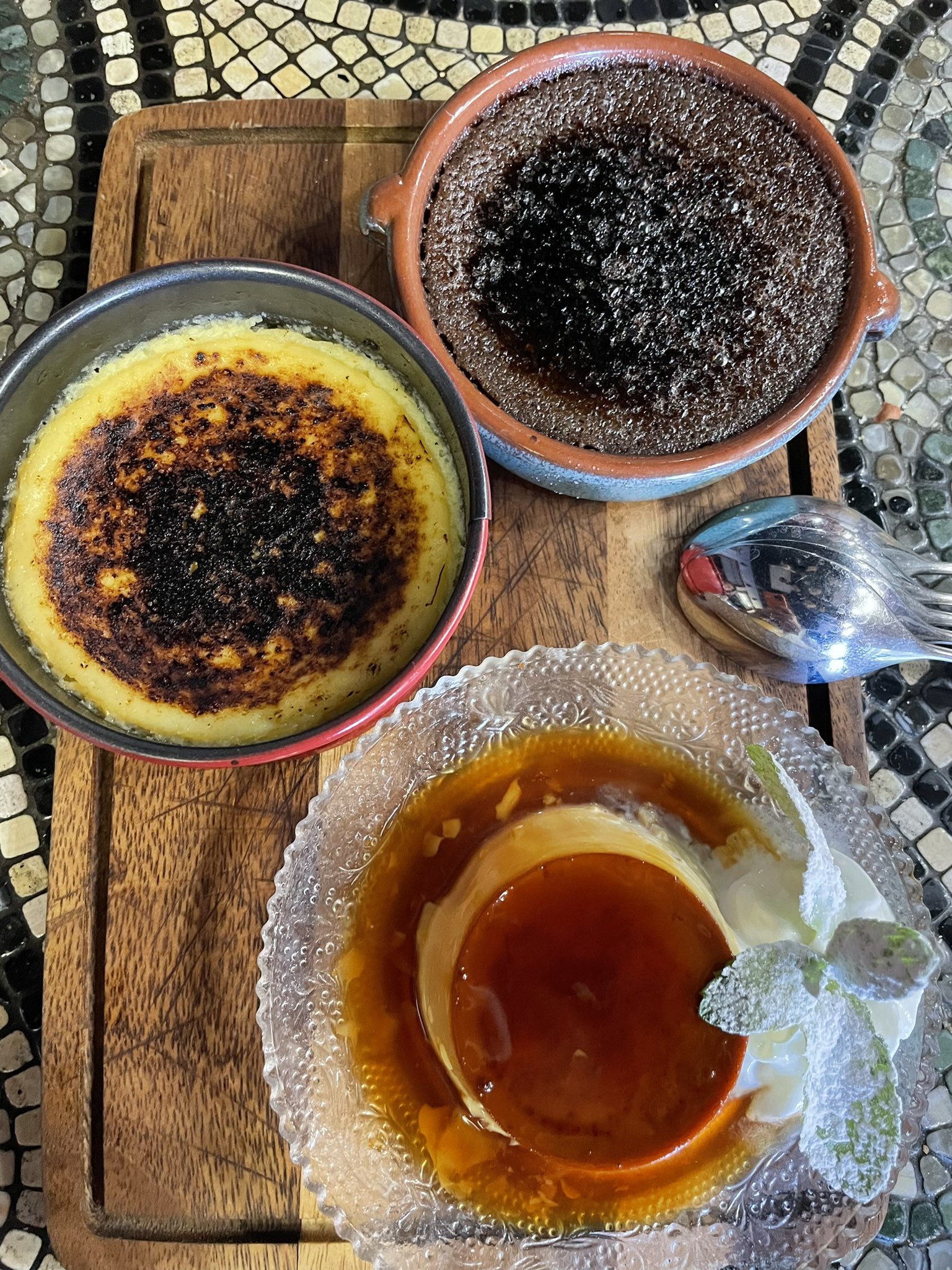 That's all for now folks. These should keep you busy for a while. They aren't every restaurant I've been to since Jan. 1, 2022, but they are the ones that left the deepest impression….and where I think your hard-earned dollars will be best spent.
In the meantime, should you want to follow me on a podcast, tune into the
What's Right with Sam & Ash
show every Friday to hear my masticatory musings about the Las Vegas food scene.
Or follow me on Twitter (
@eatinglasvegas
), where I try to post real-time photos (with commentary), about all of my eatings about town.
Bon appétit!
THE END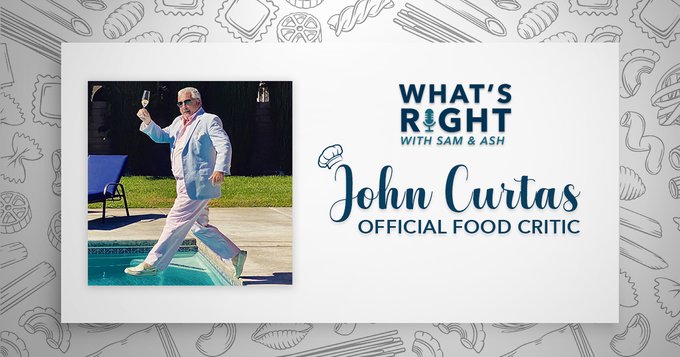 (It only took thirty years, but I'm finally the official something of something.)