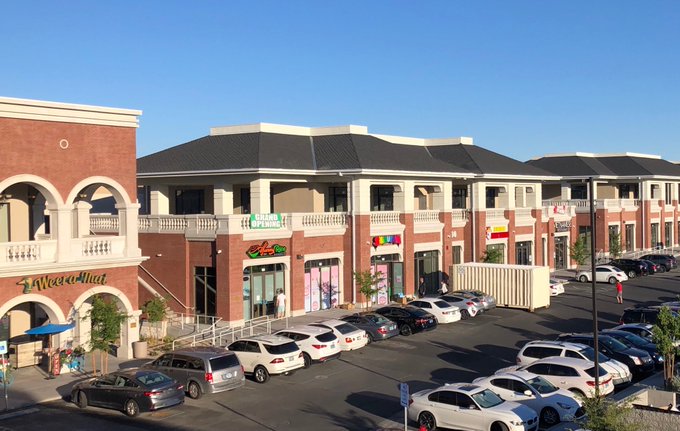 1. Thou shalt not revolve thy sushi.*
2. Thou shalt not eat all-thy-can-eat anything.*
3. Thou shalt not bear false ramen/pho/noodle witness.*
4. Thou shalt not boba.*
5. Thou shalt not worship any other culinary gods before me.*
6. Thou shalt not take the name of Asian cuisines in vain.*
7. Honor thy father and mother, but do not trust their Korean steakhouse recommendations.*
8. Like all good Jews, honor thy Sabbath by eating Chinese.*
9. Thou shalt not covet thy neighbor's plate, nor his wife, nor his manservant unless they appear to be ordering better than you.*
10. Thou shalt not commit adultery…unless she is on really good terms with a great sushi chef.*
>>>>>>>>><<<<<<<<<<<<<<
* 1 – Revolving sushi restaurants have taken over Chinatown faster than the Japanese captured Singapore. They are "loads of fun for the whole family!" — in other words, exactly the opposite of what sushi is about. If you enjoy whooping it up while eating robotic, franchised fish off a conveyor belt, have at it. Sushi should be serious business. As eating any raw food should be.
* 2 – It's simple economics, pilgrim. One price anything (AYCE, standardized sushi, Korean BBQ, etc.) is incentivized to provide you with the most food at the lowest cost to the restaurant. Translation: You're getting the absolute bottom of the barrel of ingredients, artfully repackaged, to convince your gullible self that you're getting something good, when you're not. When you don't pay by the piece (for a steak, salad or sashimi) you're playing the restaurant's game, not your own.
* 3 – Asian noodles are cheap eats, and starchy shops are propagating faster than lamian strands. Every strip mall in Chinatown now has at least a couple.  The new Shanghai Plaza (top of the page) is going to end up with, like, six of them. Most are adequate, some are terrible. (Think of them like street tacos, if street tacos came with a half-gallon of steaming broth.)
If you see a noodle shop that's taken over a noodle shop that replaced another noodle shop, chances are you're getting a pre-packaged product being sold by some Asian restaurant gypsy who's buying everything in a box.
* 4 – Boba is a bad joke — high-fructose corn syrup candy slushes masquerading as "tea." All of it comes in powdered form, and now has as much to do with real tea as a double soy caramel whipped latte has to do with Colombian coffee.
Whatever its origins, boba now serves as a pacifier for out-of-control kids and surly Taiwanese teenagers. A grownup drinking boba looks as ridiculous as an adult licking a ginormous pinwheel lollipop at a county fair. Yes, you should be ashamed of yourself.
* 5 – No other gwailo, gaijin or gringo covers Chinatown like I do. No one else is even close. I wrote the very first article about it for Las Vegas Life magazine back in 1997 (below), and I've been going there weekly since 1995. (My office used to be at Desert Inn and Jones, on the cusp of Chinatown, so I used to lunch there almost daily.)
If you have a Chinese friend who knows the cuisine backwards, then by all means, trust them. If you're a sushi hound who's sampled the real deal from Tokyo to Manhattan, then go with your gut. But if you're a novice looking for guidance, climb aboard! Better yet, buy this book. It won't steer you wrong. If you trust your Asian eats to Eater, or Thrillist, I feel sorry for you. At least Yelpers actually eat at the places they discuss.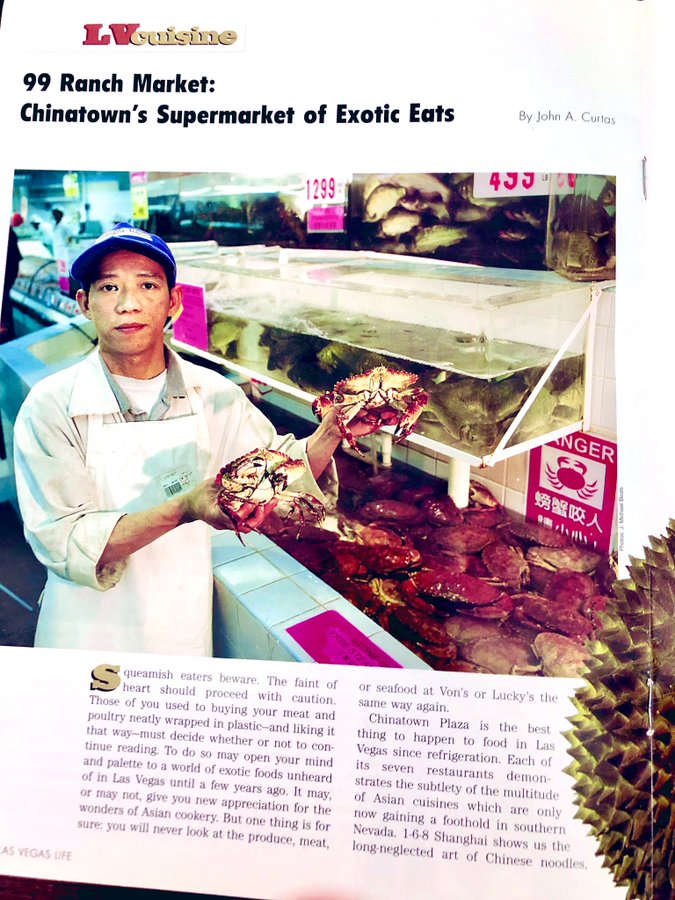 * 6 – Asian cuisines are some of the most sophisticated in the world. Chinese technique is revered by even the French; Japan's ingredients rival Italy's for their exquisiteness. No food culture on earth can match Thailand for its combination of sweet, sour, spicy and savory flavors. What Korean food lacks in subtlety it makes up for in fermented deliciousness.
Anyone who thinks eating Asian is "slumming it" has rocks in their head…and driftwood for a palate. Tell that friend of yours who wants to "eat cheap" in Chinatown to shut the fuck up…or get thyself to a conveyor belt.
* 7 – A corollary to my AYCE rant is not to trust anyone who recommends any place that's a "good deal." There are a dozen Korean BBQ/steakhouses around town that are "good deals."  Hot and Juicy Crawfish is a "good deal"…because it fills you up with farm-raised, shit-fed Frankenfish bred in the bubbling warmth of brackish, southeast Asian sewage ponds. Yummmm.
Asian food is like anything else: you get what you pay for. 8 Oz Korean Steakhouse and Hobak have the best meat, not the most cheap meat you can eat. The proliferation of one-price Asian restaurants (mainly Korean and sushi) stands as an insult to the food cultures that popularized them. If you want the "best deals" in Chinatown, go to Yelp…and be sure to keep checking for tapeworms.
* 8 – Jews figured this out around the time they were wandering in the Sinai Desert: Sunday is the best day for Chinese food. The food is just as good as Saturday night and the atmosphere always seems more relaxed.
The two places we like best are China Mama and New Asian BBQ, but Mian, and Shang Artisan Noodle are close behind. That old reliable Orchids Garden has also made a comeback and is great for dim sum.
* 9 – There are only two ways to become an expert in Asian food: go to Asia and pay attention, or eat it all the time and ask questions. (Getting answers to your questions is actually easier over here than it is over there.) Don't be shy. Asians certainly aren't. If you see a plate pass by and it looks interesting, ask your server what it is. If the server's English is marginal, ask the person who sat you (they're usually the most multi-lingual person on the staff).
The language barrier has fallen considerably since I started covering Chinatown in the 90s. Picture menus are also much more common, making ordering a breeze. Covet those plates you see passing by, I say! Ask your neighbors what they're having. You'll be in for a world of pleasant surprises.
* 10 – Asian food is not for the timid. As with adultery, there are risks involved, the most common being: you might discover something you actually like better than what you're used to. There is a world of textures and tastes from Asia springing from a refinement of raw materials (rice, salt, wheat, soybeans, poultry, fish, etc.) that took place a millennia before Europeans discovered the plow. So take the plunge…because as with a passionate mistress, you might find you can't stay away.
And if you're lucky enough to find someone who can say omakase and mean it, please let your spouse down gently.