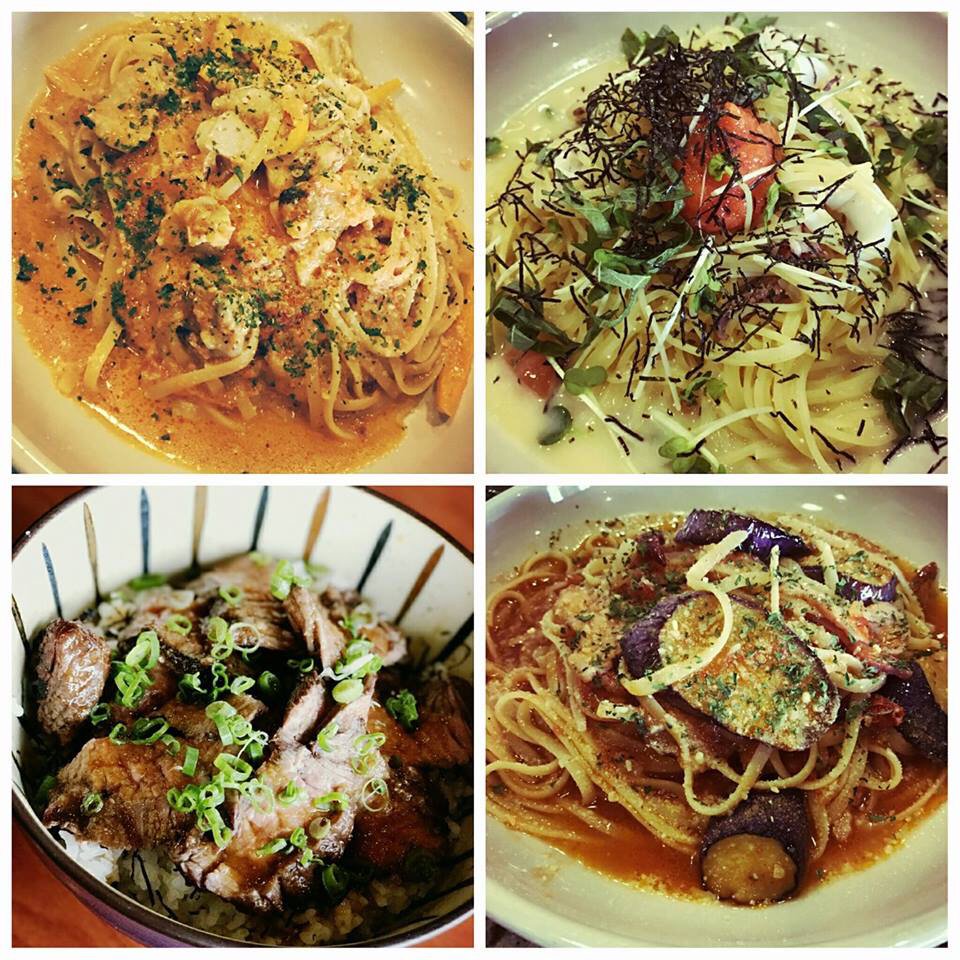 Unique, tasty, and underrated are the three of the words I use to describe Kengo Nakamura's wafuu (Japanese-style) pastas at his namesake restaurant. What he whips up nightly is more interesting than 90% of the macaroni you find on the Strip, and the biggest problem you'll have is trying to avoid ordering half the menu.
For the un-initiated, wafuu pasta is a style of Japanese restaurant that substitutes Italian pasta for rice in many traditional dishes. Here you get choices like spaghetti with squid ink sauce, pasta with crab and mentaiko (dried fish roe), miso carbonara, or fettucine tossed with tomato cream and kurobuta sausage. Kengo-san also heaps very good seafood on capellini in one of his simpler dishes, or tosses sea urchin with cream for one of his richer ones. He can wow you with his mochimugi (barley) risotto. or a delicate shabu-shabu salad.
One of the problems with this place is there are three different platforms to order off of. You are confronted by a large blackboard to your left as you enter the small room which contains the best hits of the menu. Then, there is the multi-page printed menu, and finally a specials blackboard that is presented to your table. Our advice: get everything on the specials board and pick and choose a few items from the other two.
Four things you won't want to miss are the fried "Jidori" chicken – crispy dark meat with the thinnest of coatings – or the squid ink pasta with squid (pictured above), or the piquant octopus (or kanpachi) carpaccio, or the mizuno salad tossed with a delicate dressing and well-chosen greens. That chicken shows up again in an irresistible "Takana" spaghetti (swimming in a light chicken broth), tasting like the perfect marriage of ramen and Rome. Italy is paid further homage to in a red-white-green Italian "hamburg" covered in melted mozz, on top of a fresh tomato sauce, beside a bunch of broccoli. There's a lightness to the pasta dishes you rarely find in American-Italians (although by Japanese standards this food is a gut-bomb), but every dish is adroitly sized for sharing between 2-4 diners.  There's also a more than passable tiramisu, which tastes like it was made minutes earlier, rather than biding its time in the fridge for days.
Overseeing it all is Kengo-san (below right), who presides over the dining room from behind his open kitchen counter.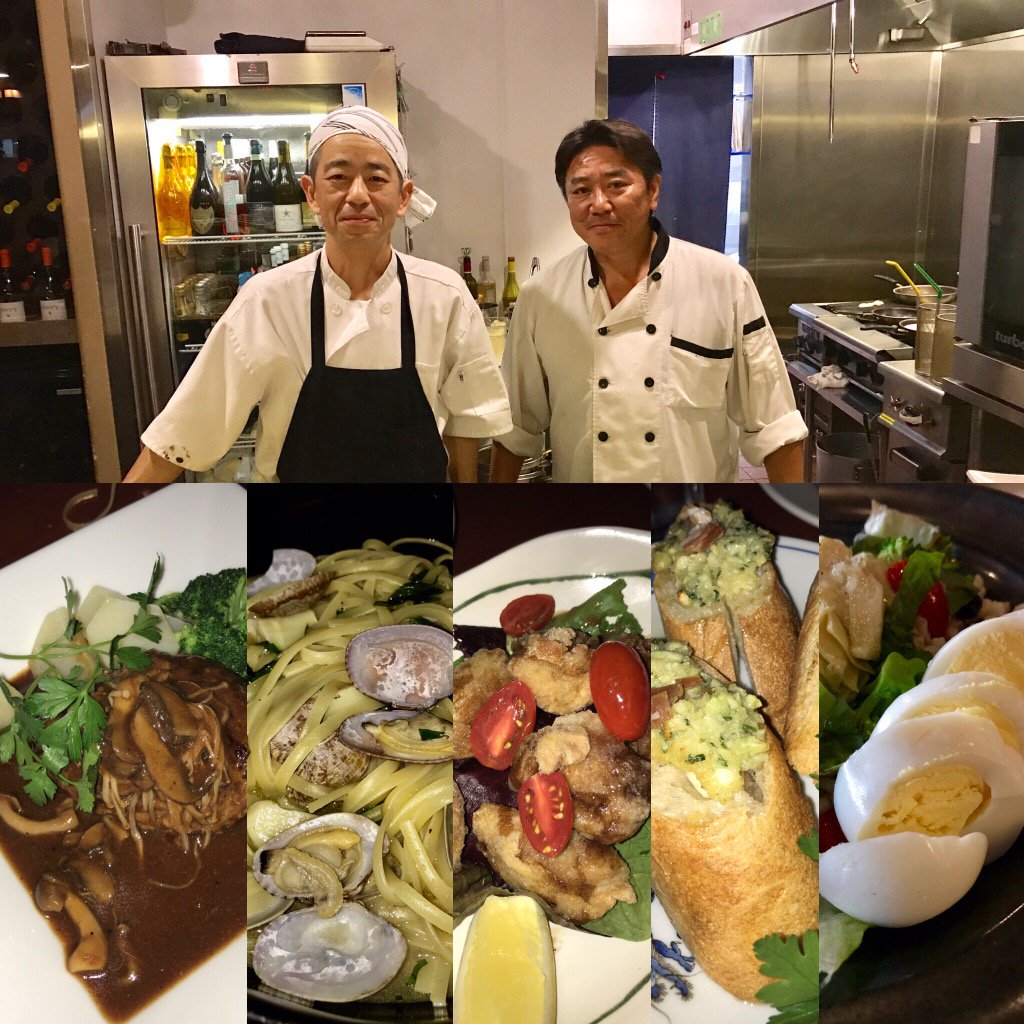 The bilingual waitresses are very helpful, and the beer and sake selection perfectly matched to the food. So many Japanese spots captivate us these days because of the carefulness of the cooking. But it's also because the passion behind the projects is palpable. All restaurants aim to make money, but Americans too often cook for the cash. The Japanese look upon it as a calling.
NAKAMURA-YA
5040 West Spring Mountain Road
702.251.0022