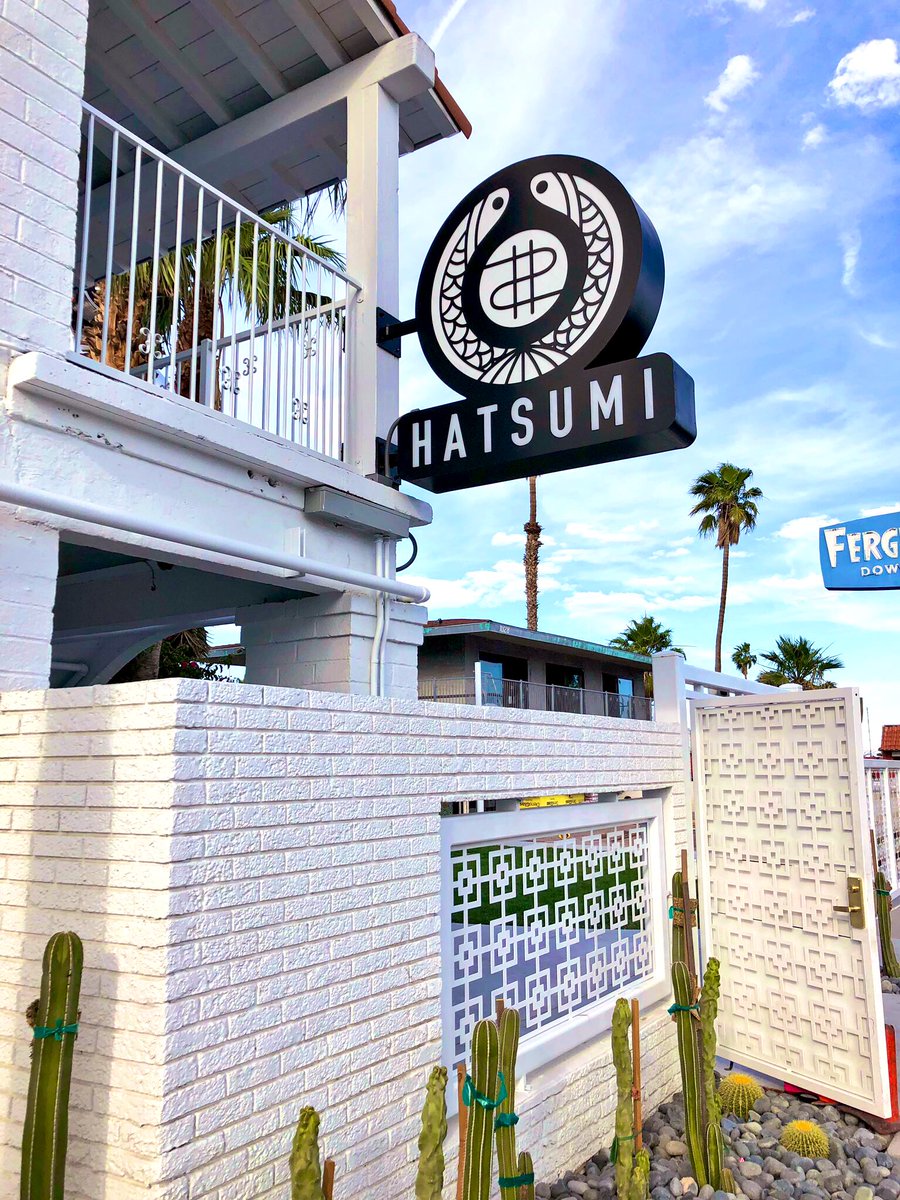 There are three things you'll notice about Hatsumi as you approach it: 1) the strange neighborhood it's in; 2) the walled-off fortress (inside a refurbished motel, above) that encases it; and 3) its nondescript entrance (below). None of these are exactly welcoming. All of them may give you pause before you enter.
Regardless of how you feel about the design, take the plunge pilgrim, because excellent eats lie within, courtesy of the Downtown Project's latest über-cool real estate venture.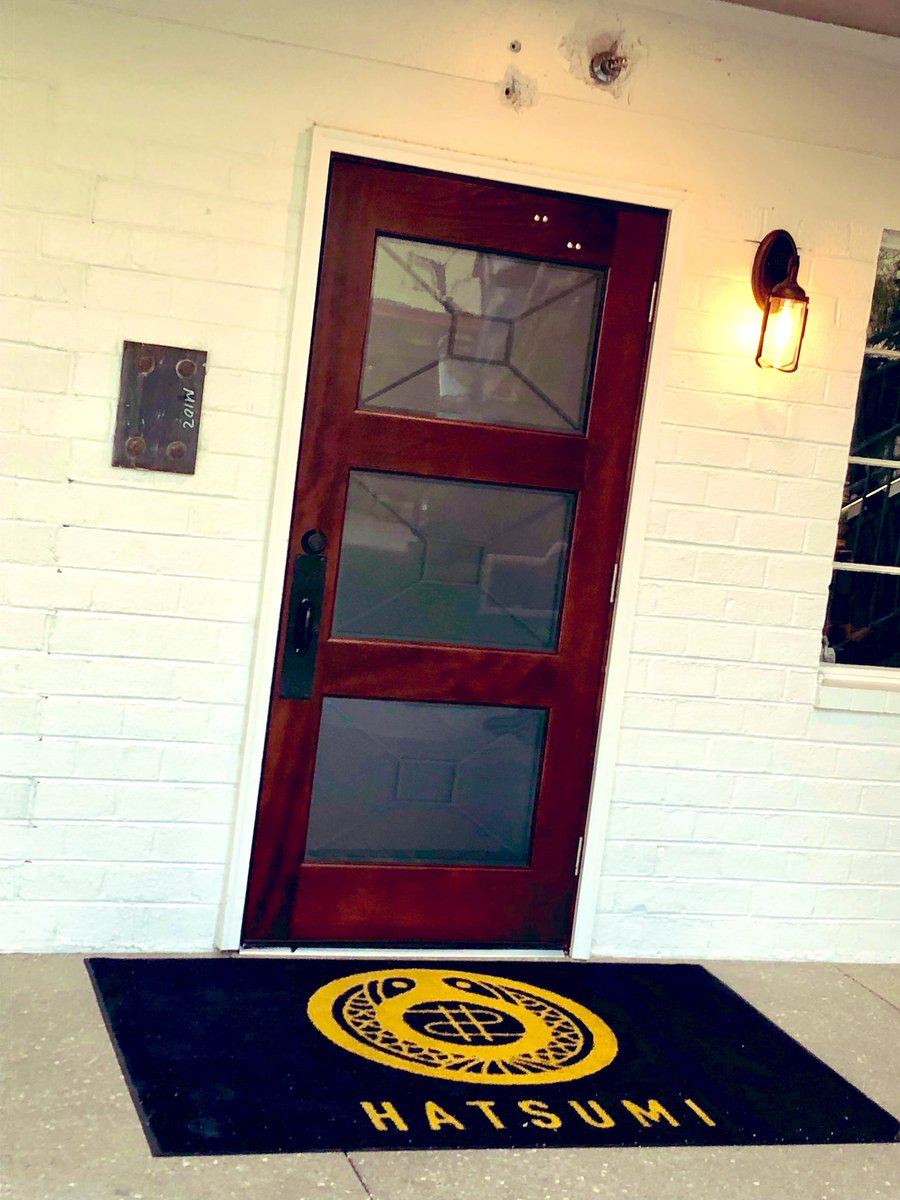 Before we get to praising the food, let's address the elephant in the room. Can we come right out and say it? The DTP (the organization created by Tony "Mr. Personality" Hsieh to revive downtown) has been a disaster, restaurant-wise. Its attempts to create a viable food and restaurant scene has been a slow, painful, uphill climb, with more do-overs than my love life. I've lost track of the failures, the buy-outs and the re-boots of various places, and Hsieh's real estate maneuvers have stultified, rather than revitalized, much of the neighborhood.
After ten years of dumb ideas and over-hyped music festivals, downtown continues to struggle due to its primary problem: a lack of residents to support its non-casino businesses.
What Hsieh and his sycophants have done, however, is create a cult of insiders who treat downtown Las Vegas like a private club. There's really not enough of them to support more than a few bars and restaurants, but the whole point of the Fergusons (the walled-off space housing Hatsumi) is that there may be enough of them to turn this renovated motel space into a foodie-centric hipster hangout…er….uh….excuse me…a "curated market cultivating local music, art, nature, food and creatives/makers." (Think Container Park without the smell of desperation.)
To do this, the DTP has recruited Dan Krohmer — one of our most successful local chefs (cf. Other Mama) — to create a food and drink scene compelling enough to make these folks want to flock here. (Krohmer, apparently, is one of those "creatives" who doesn't mind being called by an adjective.)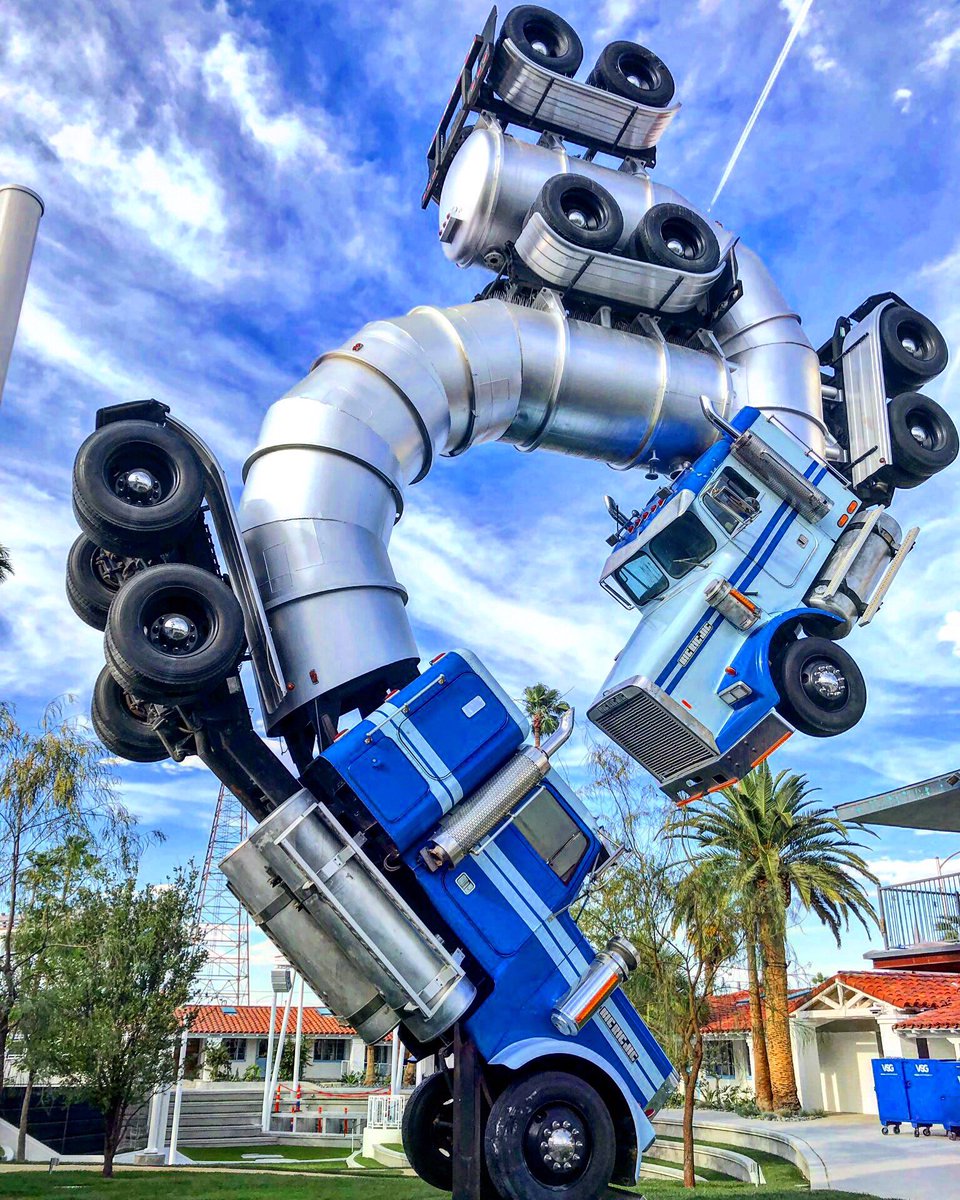 Approaching the courtyard, you'll see some giant, upended truck sculpture that signals you're in the land of Burning Man. Impressive it is, but nothing gives you a clue that a robatayaki/yakitori restaurant (one operated by a bunch of gaijin, no less) lies behind it.
This is intentional. The whiff of exclusivity is everywhere. You're just supposed to know, you know? In other words, if you have to ask about Hatsumi, you're probably not hip enough to be here.
When it comes to Krohmer's food, however, there are plenty of reasons to raise your coolness quotient.
Once you enter, things start to make sense. The elongated, skinny room is situated sideways with the kitchen and bar right in front of you, just a couple of steps from the doorway. To the left and right are comfortable booths, and the left-to-right wide space is surprisingly comfy and welcoming.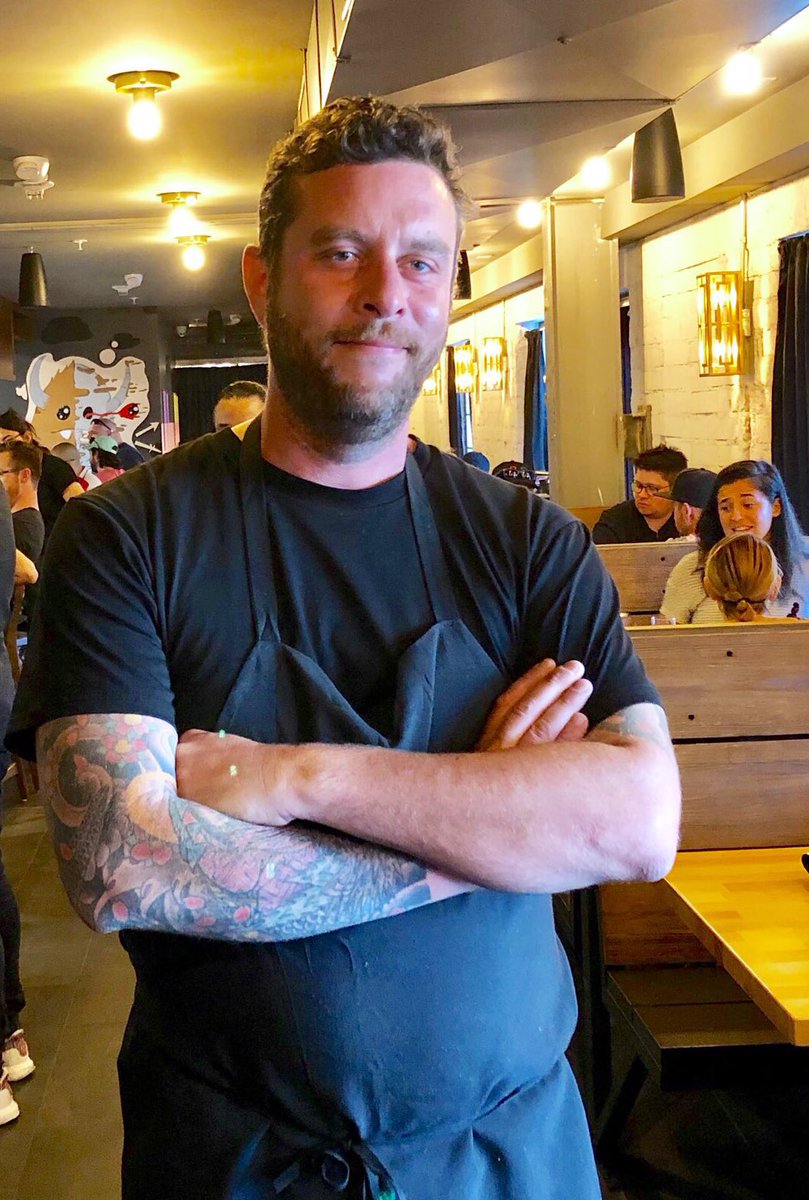 Krohmer's other restaurant, Other Mama, is all about seafood, and he's received much local acclaim for his unique spin on sushi, crudo and all things swimming. With Hatsumi, he's ditched the yanagi for a yaki in order to marinate, skewer and grill a host of bite-size Japanese delicacies —  the sort of quickly-consumed food you find underneath train tracks all over Tokyo.
What you'll start with involves either a cocktail, beer or sake. The wine list is practically non-existent — just like in Japan. The selection of sakes is impressive, and priced for all budgets. (I make no claims of brewed rice beverage expertise, beyond knowing that, as with wine, you rapidly hit a point of diminishing returns as you go up in price.) Bottles are offered in both 300ml and 720ml sizes, making light imbibing a breeze if you're a party of one or two. Nothing goes better with this food.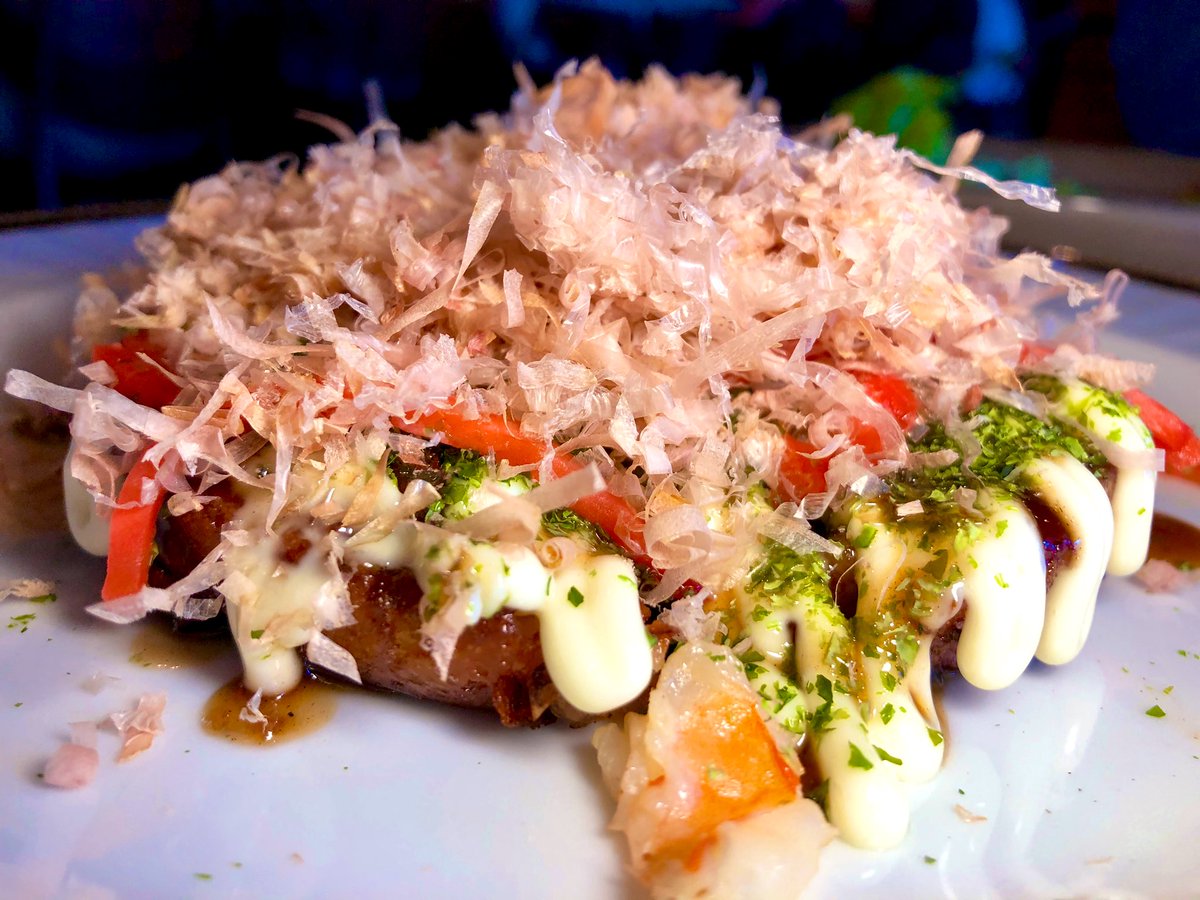 (My oh my okonomiyaki)
If you want to turn completely Japanese, you'll head straight to the okonomiyaki — a savory cabbage pancake here spiked with shrimp and bacon. It may not be composed with the same tenderness as the ones as Tatsujin X or Raku, but it pushes all the right umami buttons. From there you should proceed to the breaded and deep-fried eggplant katsu, which will have even eggplant haters reflexively grabbing for second bites.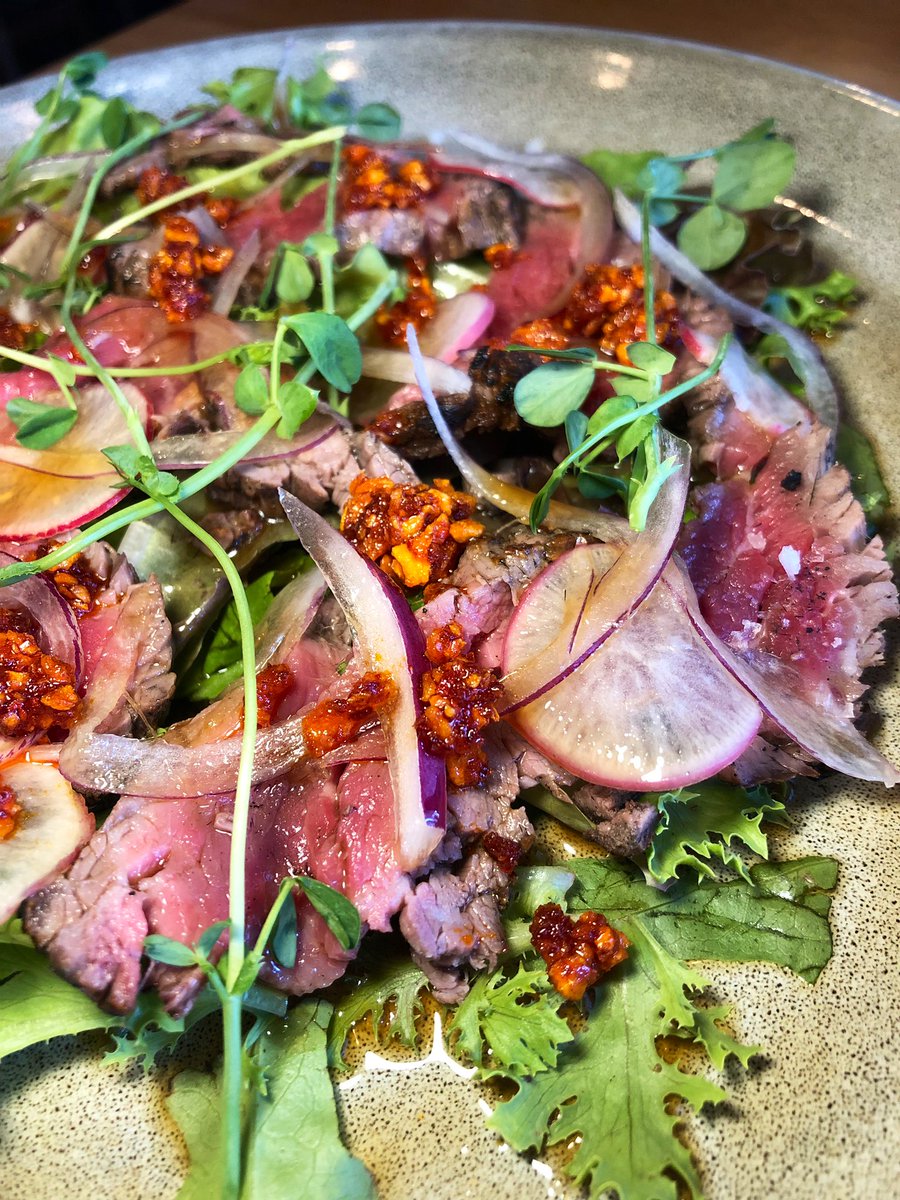 (Tantalizingly terrific tataki)
Both of these come under the "Plates" section of the menu and are meant to be shared, as are the gyoza (here with that crispy skirt thing that's all the rage), beef tataki salad (swimming in ponzu), and Lomi Lomi (ocean trout, also swimming in chili-enhanced ponzu).  Less acidic, but equally satisfying, are the poached chicken salad, nicely dressed with a mild, miso vinaigrette and full of big chunks of cashews, and asparagus chawanmushi — a baked, grainy, white tofu custard that tastes better than it looks.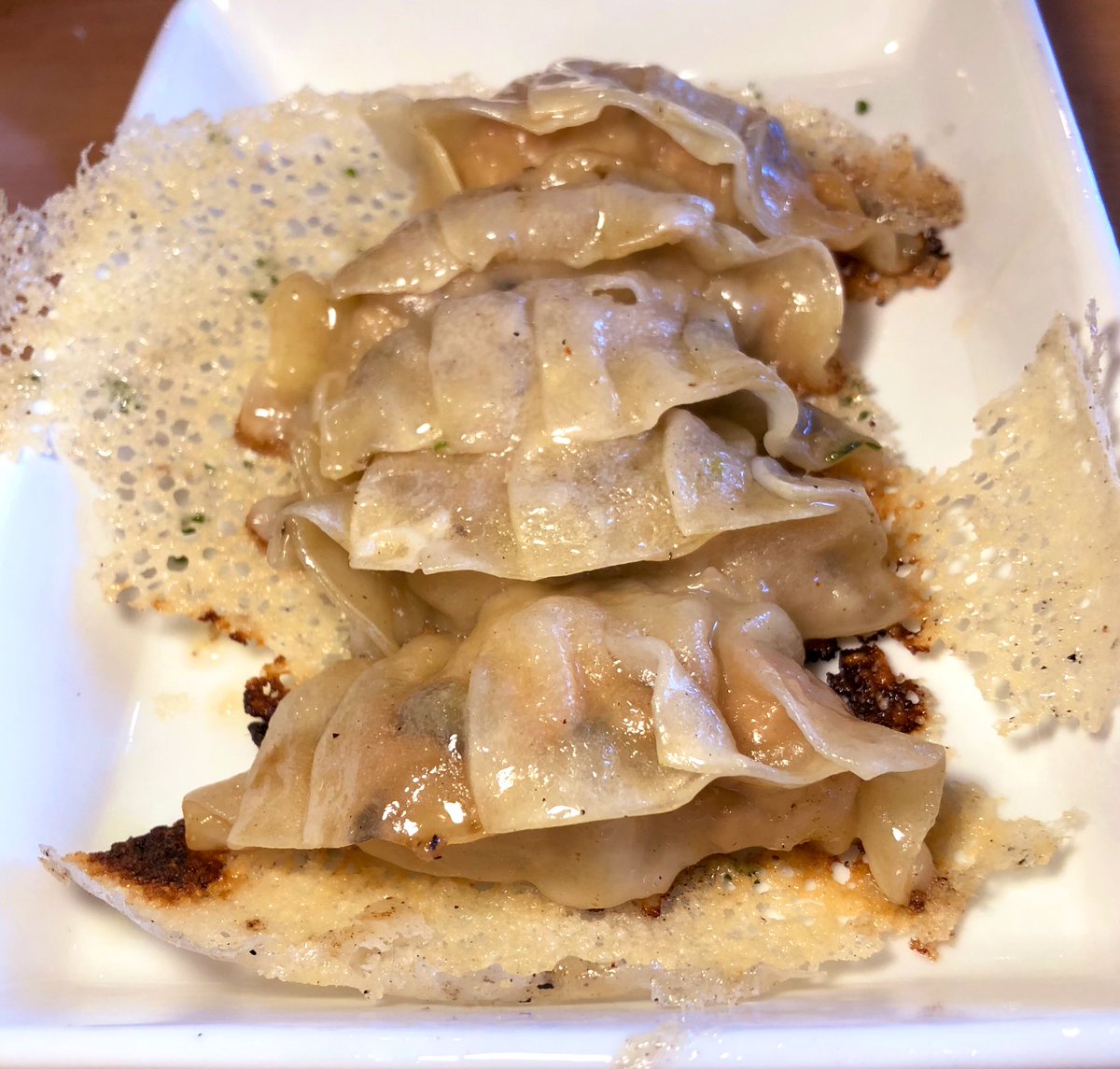 Having made three visits here, it appears this section of the menu is a work in progress. Krohmer made his name by creating a core menu and then playing off it, seasonally. I expect some of this menu is still in flux, depending upon how the neighborhood reacts to his warm mushroom salad (a bit dense for summertime), or a jumble of braised pork bellies (kakuni) on a plate — a recipe straight from the David Chang playbook.
If they're available, get the crispy quail breast stuffed with ground pork flecked with veggies. Unless you're a tofu lover skip the house-made stuff (thick slabs in a cool dashi broth that is the very definition of the bland leading the bland). You're better off with the pickled vegetables — they're a lot tastier and a treat unto themselves.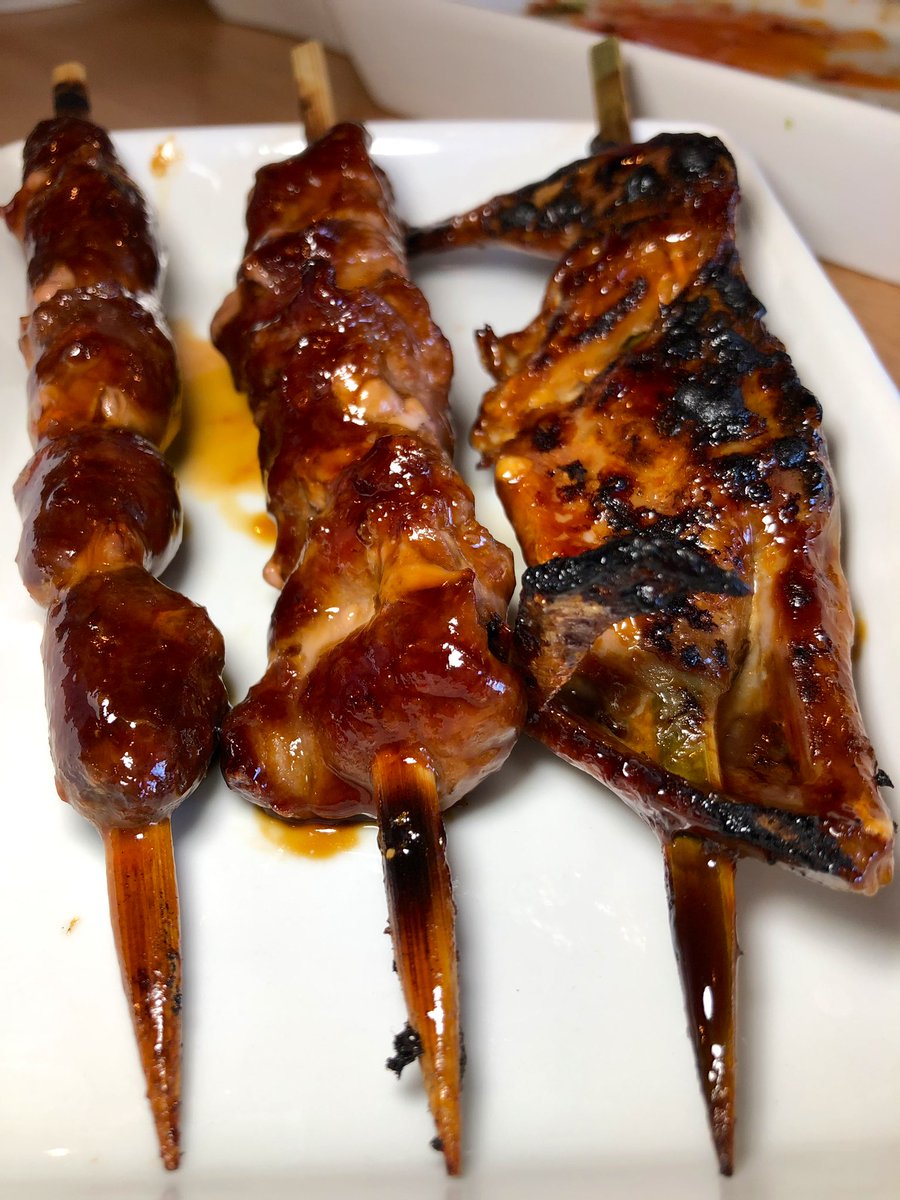 (Smoke some kushi, grab a kushi)
Then, there are the skewers. Lots of them, grilled carefully over binchotan charcoal, and glazed with sweet soy. The perfect bar food. Food you can contemplate, or absentmindedly nibble as you drink or concern yourself with more incorporeal matters.
Las Vegas doesn't have a pure yakitori restaurant — one specializing solely in grilling chicken parts — but this is the closest we've come.  Yes, there are izakayas on Spring Mountain Road and points south, but Hatsumi is the first to raise the grilling of bird parts to a specialty of its own. Heart, liver, thigh, meatball, you name it, they're grilling it…to a "T". Juicy, succulent, meat from the whole bird comes to your table on point and perfect.
Like a lot of seemingly simple food, the beauty is in the details — in this case cutting each morsel to a similar size and watching them to the exact second of proper doneness. Nothing is worse than overcooked chicken, and nothing less appealing than the opposite. Here, you won't have to worry about either and will drop your kushi in appreciation.
As for dessert, just remember what you've been told (by me) dozens of times: if you want a great dessert in an Asian restaurant, go to a French one.
Krohmer's menu is striking in its foreignness, and rather stubborn insistence on hewing closely to the izakaya template. How he carefully articulates the flavors of Japan, without compromise, is something to be admired, but it begs the question(s): Is downtown Las Vegas ready for real Japanese food? Are there enough residents, true believers, and Downtown Project acolytes to provide it with enough customers? Could it (shudder) be good enough to actually draw people from the 'burbs to these long-neglected blocks?
Well, it certainly drew these three gals down there one night, and each of them looked about as hip as a halter top…so there's hope.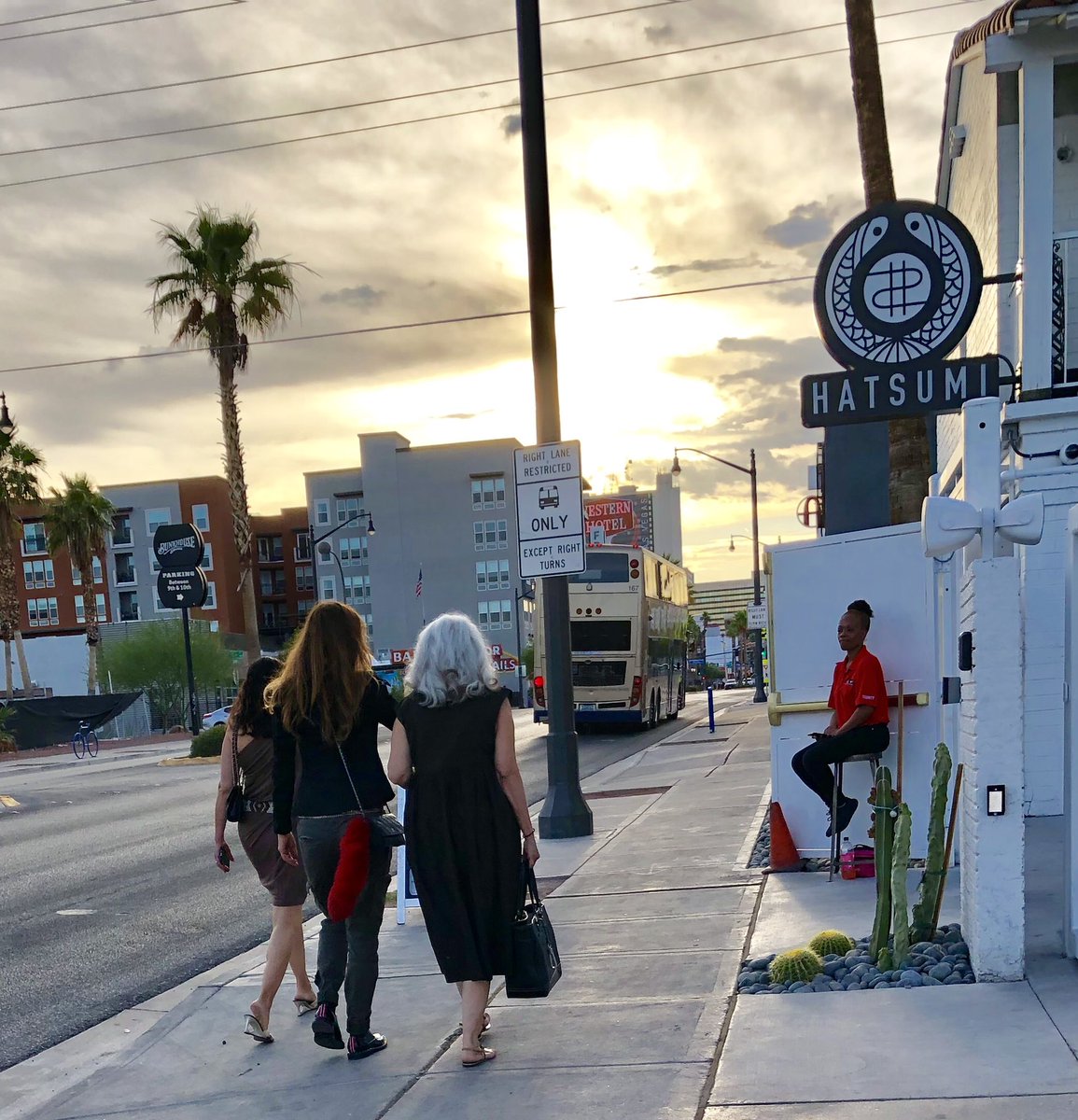 My first meal here was comped; my next two ran us around $100/two including a small bottle of sake and two cocktails. You can easily get out of here for half that if you want just a few skewers, a share plate and some sides. .
Fergusons Downtown
1028 East Fremont Street
Las Vegas, NV 89101
702.268.8939