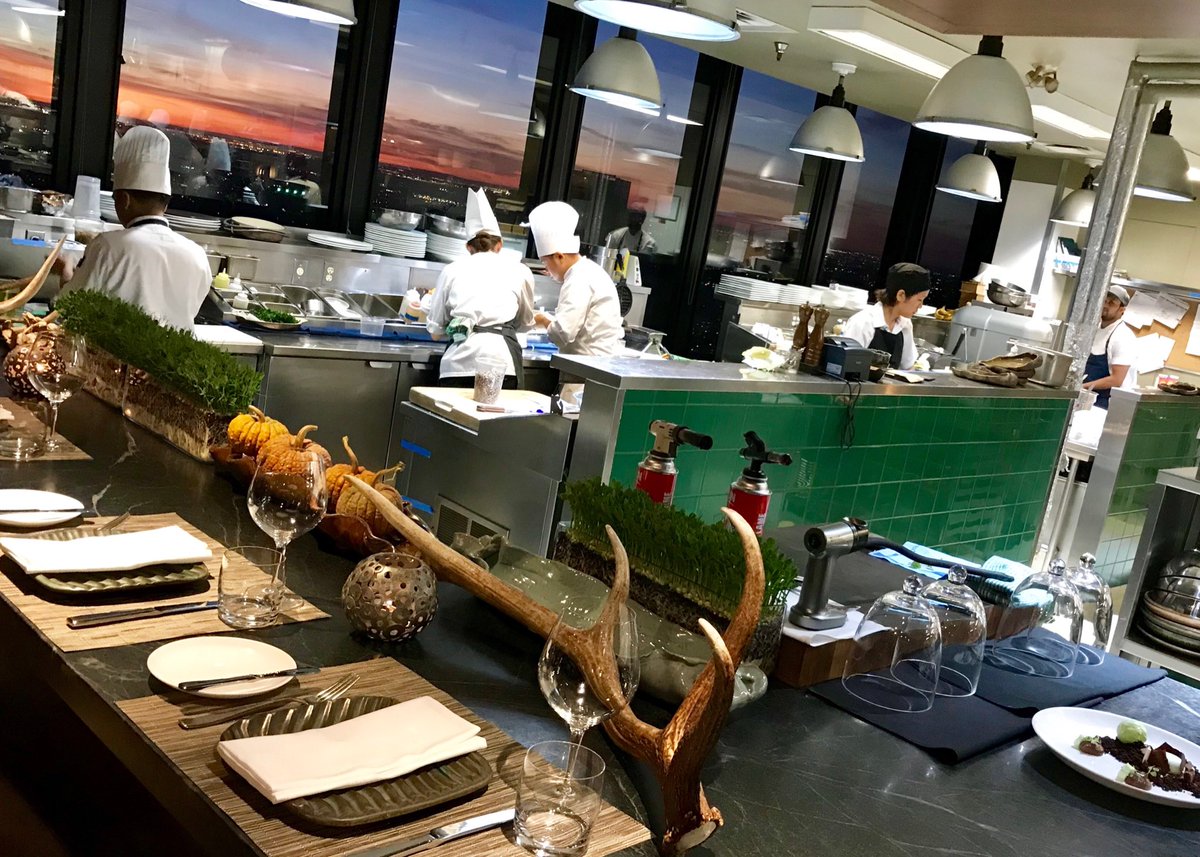 The end of 2017 is nigh, and all kidding aside, it's been one of the best years of my life — personally, professionally, and gastronomically.
All those troubles of the past 20 years: the relationship troubles, the career problems, the financial difficulties and the overindulgence in various vices seemed to fade away this year — and many, many positive things came into focus for me.
Marriage and maturity will do that to you. (For the record: yours truly is proof positive that you're never too old to grow up.)
With so many "issues"  disappearing in my rear-view mirror in 2017, it's time to look ahead. More to the point, now that we've grown up, what do we want to do with the rest of our life.
Before we get to that, let's review some of the highlights of the past 365 days:
We went to Rome for a Roman wine tour. (All that one week in Rome did was whet our appetite for more Italian travel.)
We went to France, twice, which only whetted our appetite for more France.
Amongst all this travel, there were side trips to Canada, Chicago, Atlanta, Arizona, Germany and Switzerland.
In between all that, we even had time to carve out a North Carolina 'cue quest.
For the 23rd year in a row, we ate in more Las Vegas restaurants than we could count, and distilled them down into the 6th edition of EATING LAS VEGAS – The 52 Essential Restaurants.
(This edition, unlike previous ones, contains a number of essays about my life as a galloping gastronome, as well as some overall observations about the Las Vegas restaurant scene, past, present, and future. If you still haven't ordered your copy – and you know you want to – you can do so by clicking here.)
For the umpteenth time we wrote the Chef of the Year and Restaurant of the Year articles (among others) for Desert Companion magazine.
For about the 100th time, we went out of our way to remind the world what a piece of shit the Eater Las Vegas web site is.
But enough ax-grinding, let's get to our year in food. Sadly, most of the highlights took place out of this country, or out of the state of Nevada.
Memorable Meals of the Year (in no particular order):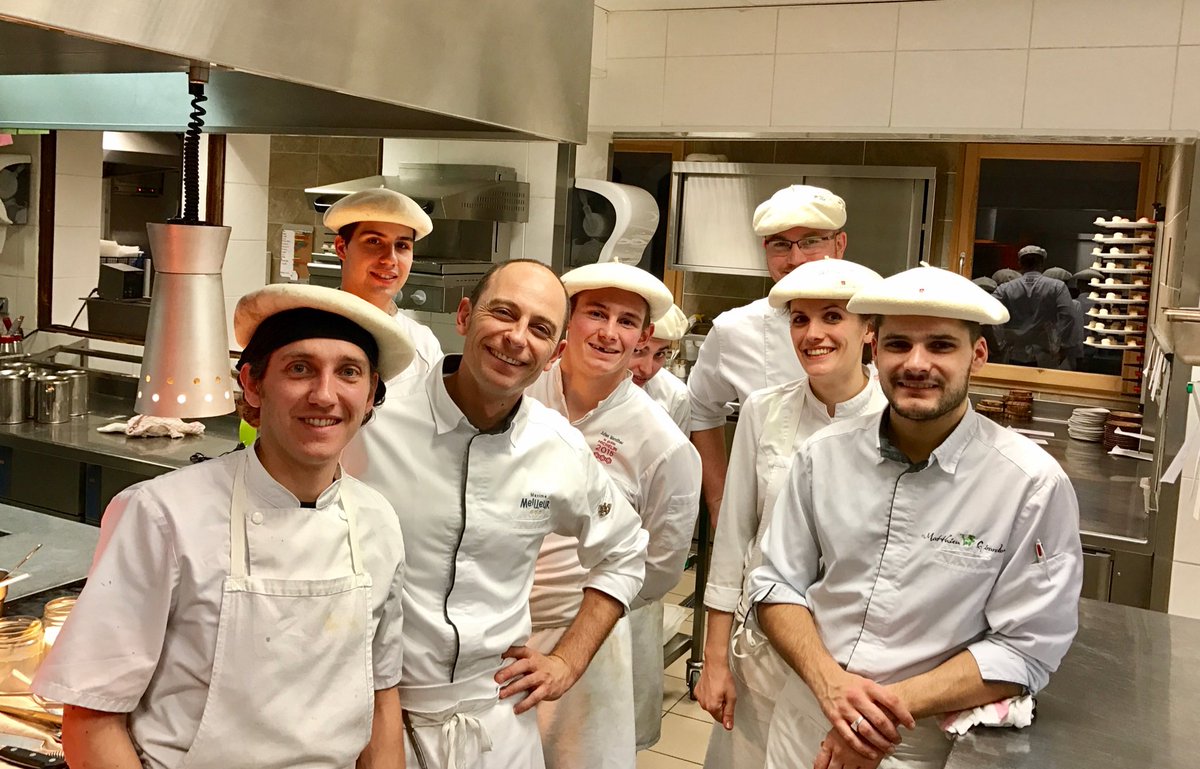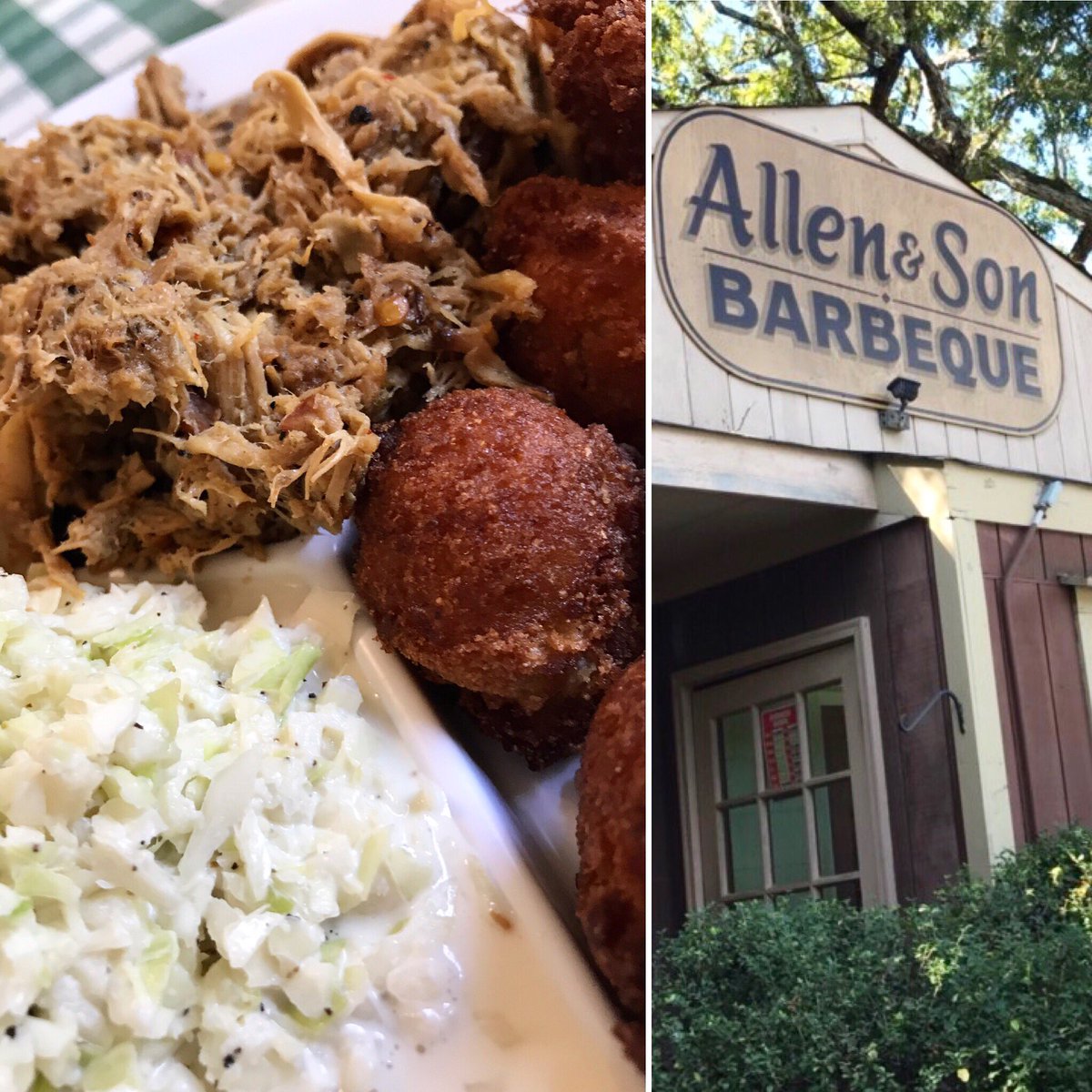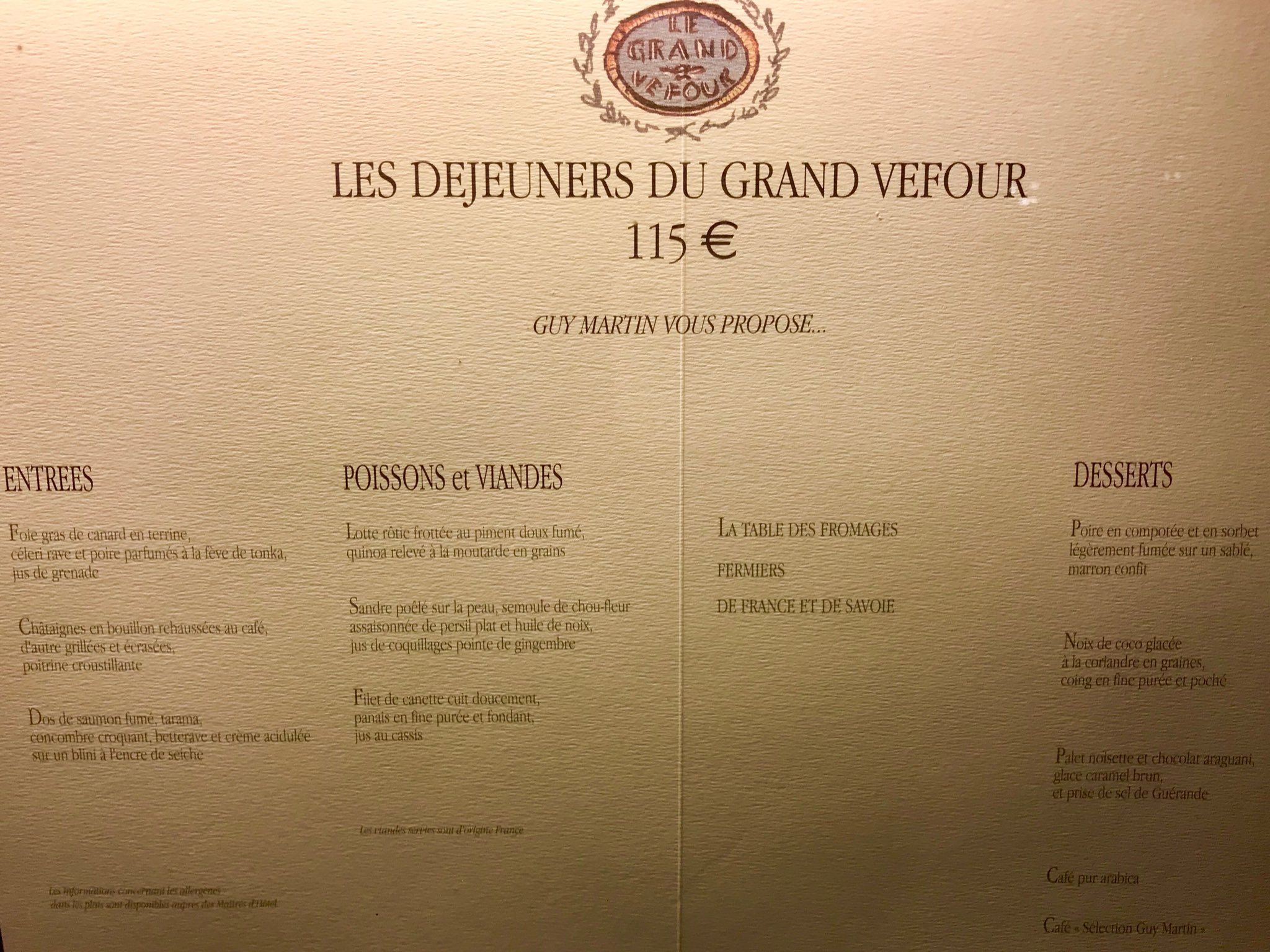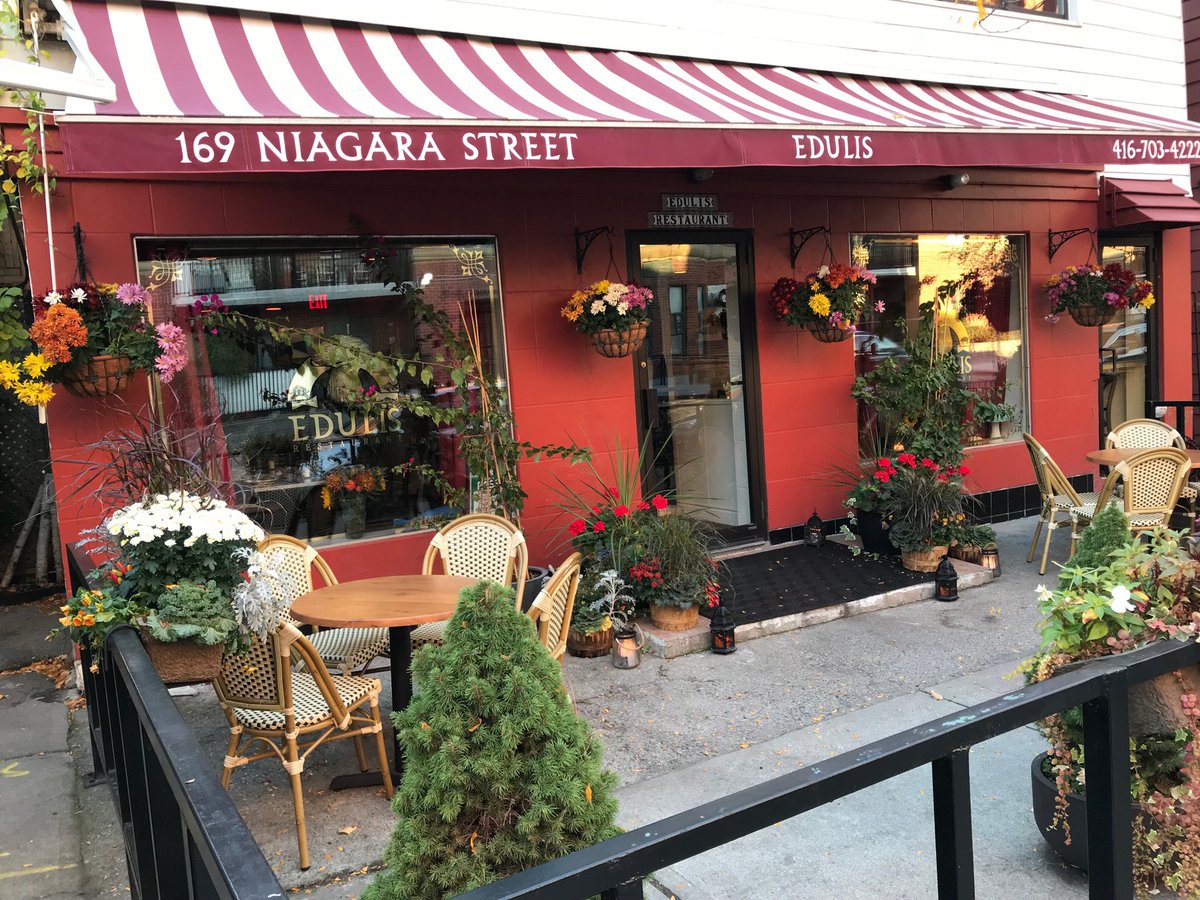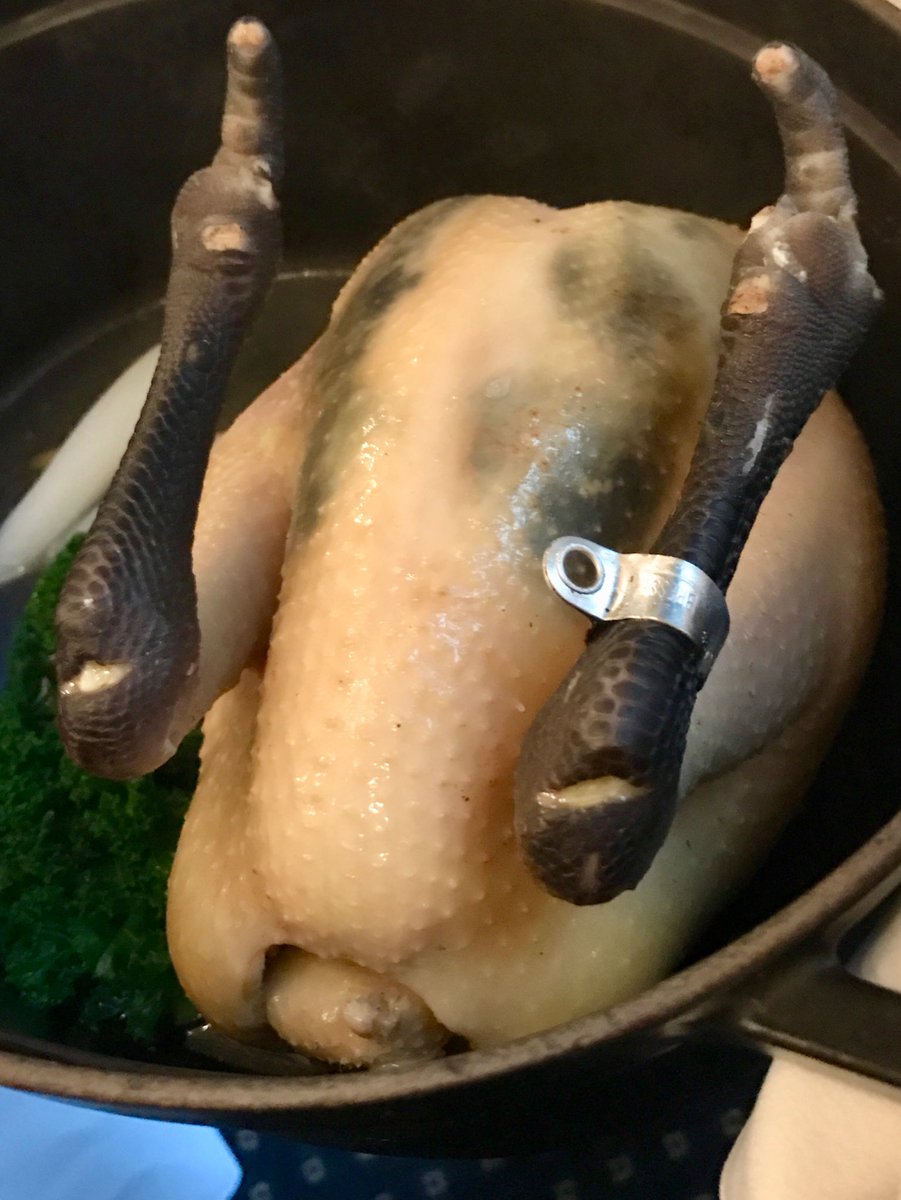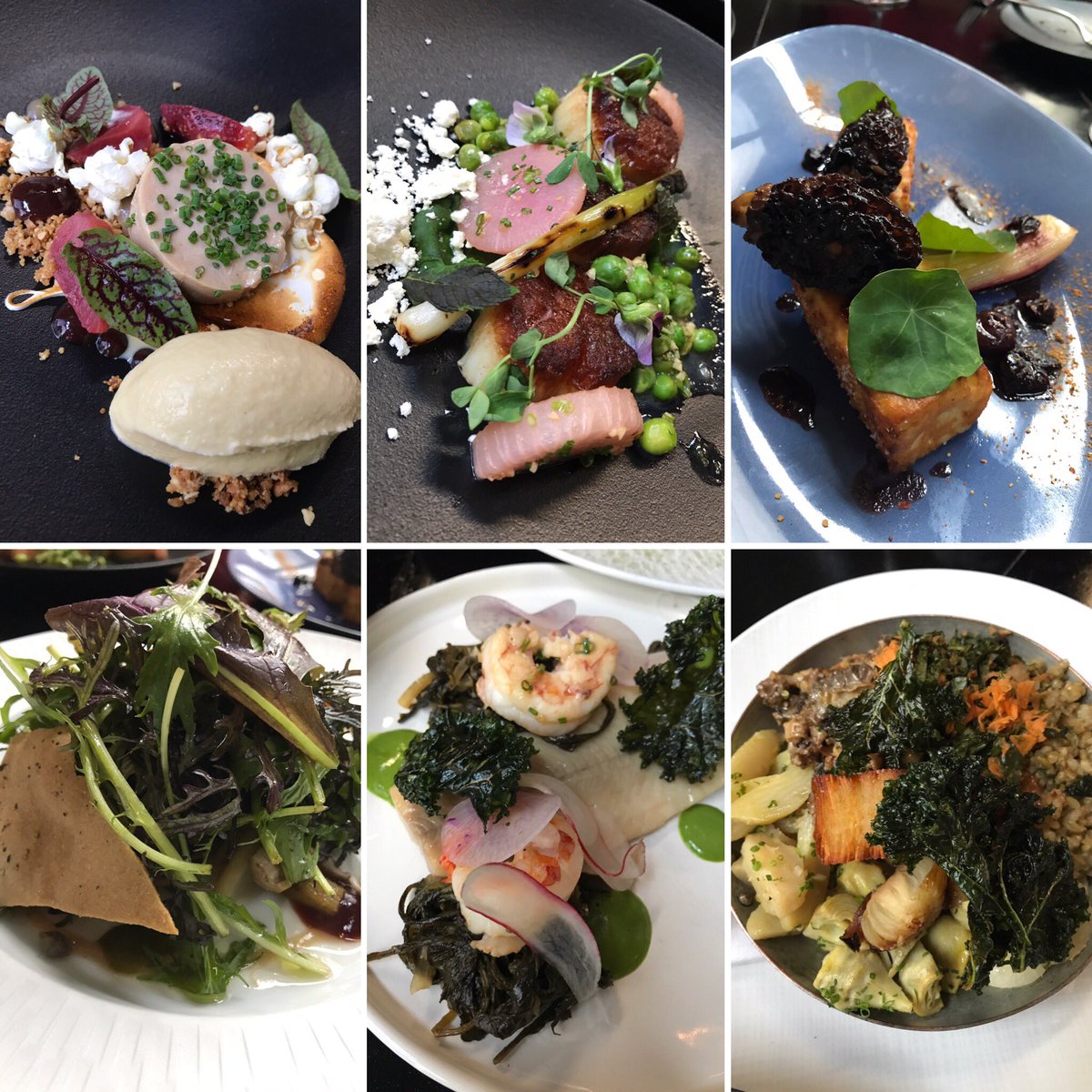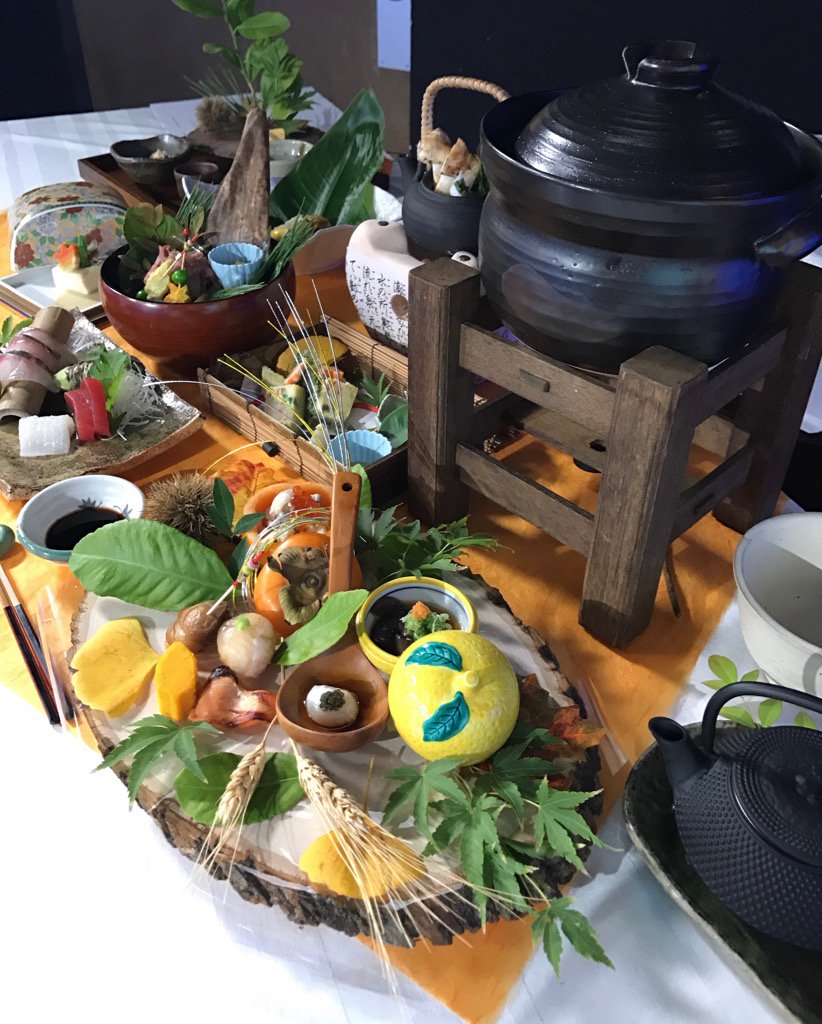 Specific standout dishes/meals of 2017:
Oysters of the Year – Le Dôme:
Photogenic Dish of the Year – Summer fruits salad at Jean-Georges Steakhouse:
Steak of the Year – the aged-on-the-hoof beauty from TXOGITXU – Basque beef: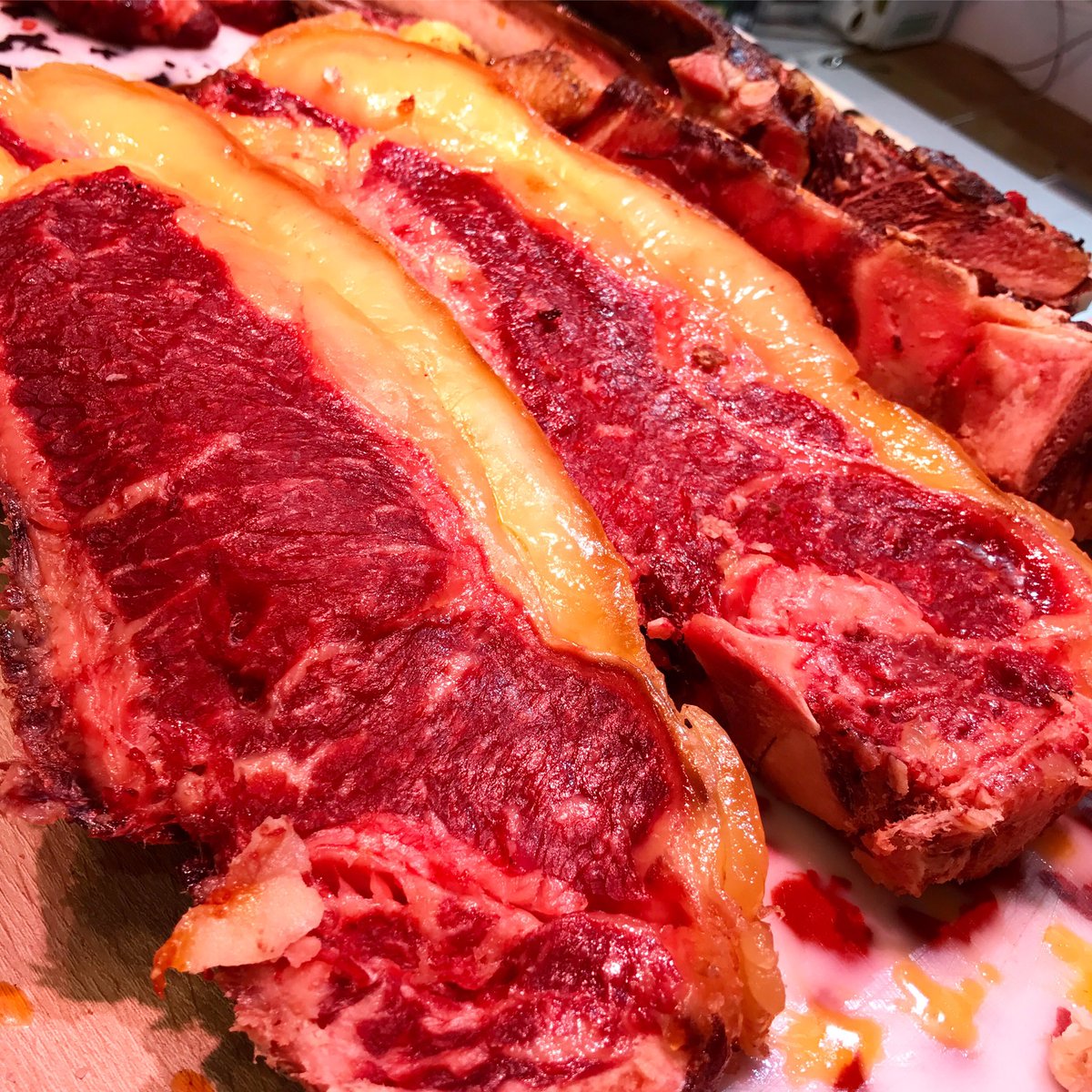 Runner up: the Charolais côte de boeuf at Le Sauvage in Dijon, France:
Japanese Meal of the Year – Kaiseki Yuzu (see above)
Sushi of the Year – Yui Edomae Sushi: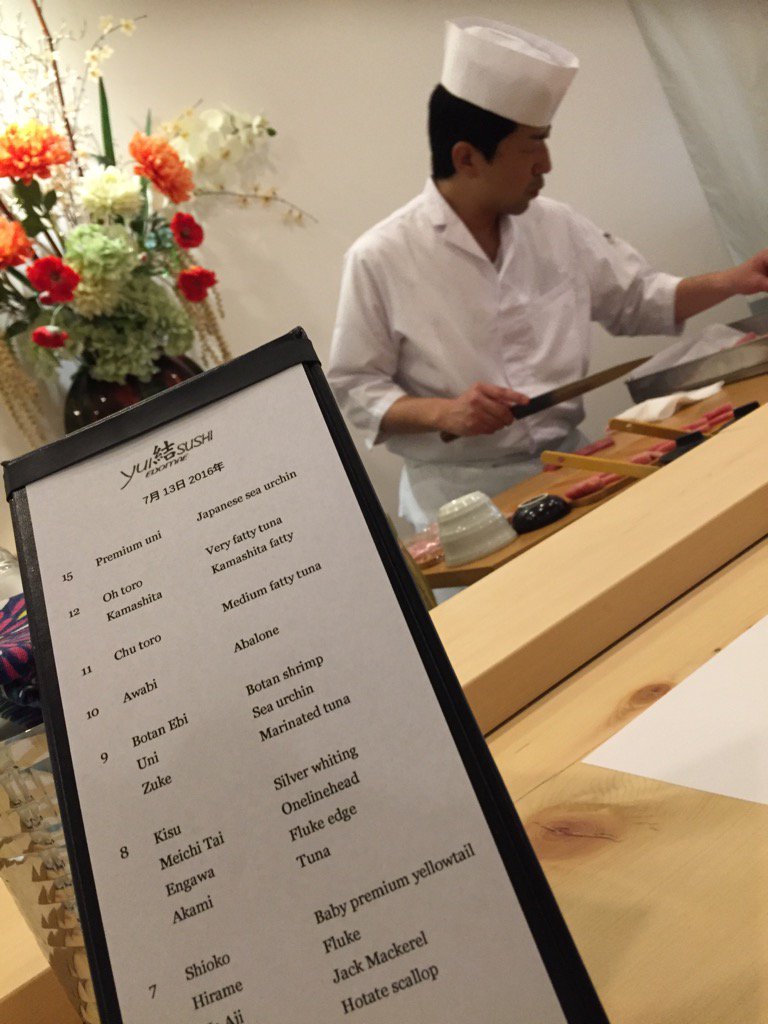 Pizza of the Year – Contento Pizzeria and Bar:
Vegetarian Meal of the Year – Twist by Pierre Gagnaire (see above)
Deer of the Year – Waldhotel Sonnora, Dreis, Germany: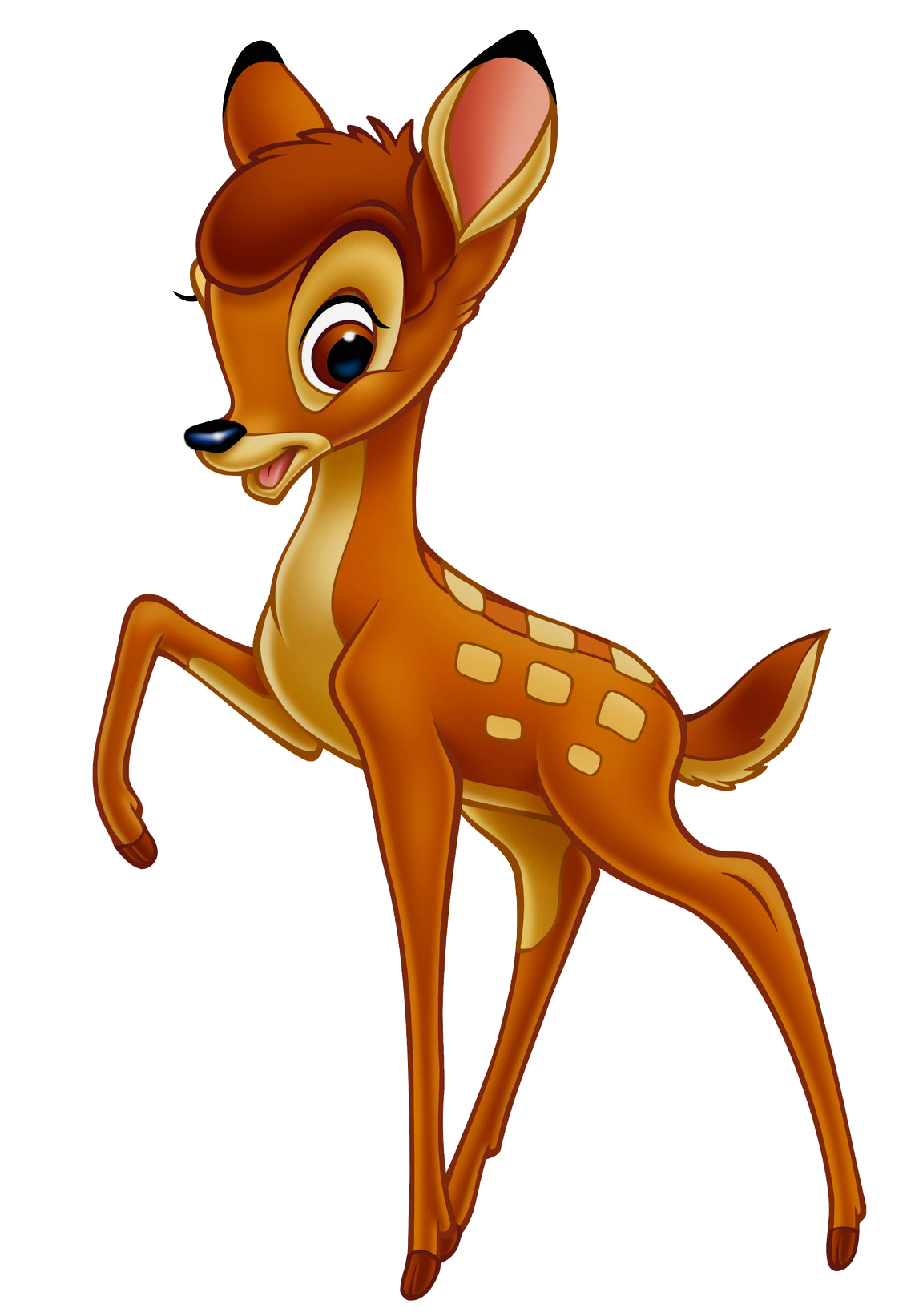 (Sorry, Bambi)
Beef Bourguignon of the Year – Restaurant Caveau des Arches, Beaune, France:
View of the Year – Canoe, Toronto, Ontario, Canada (see pic at top of page)
Decor of the Year – Le Clarence:
(
Minimalist and understated, just like ELV!
)
Gamiest, Rankest, Earthiest, Dirtiest Dish of the Year – AAAA Andouillette a la Chablisienne: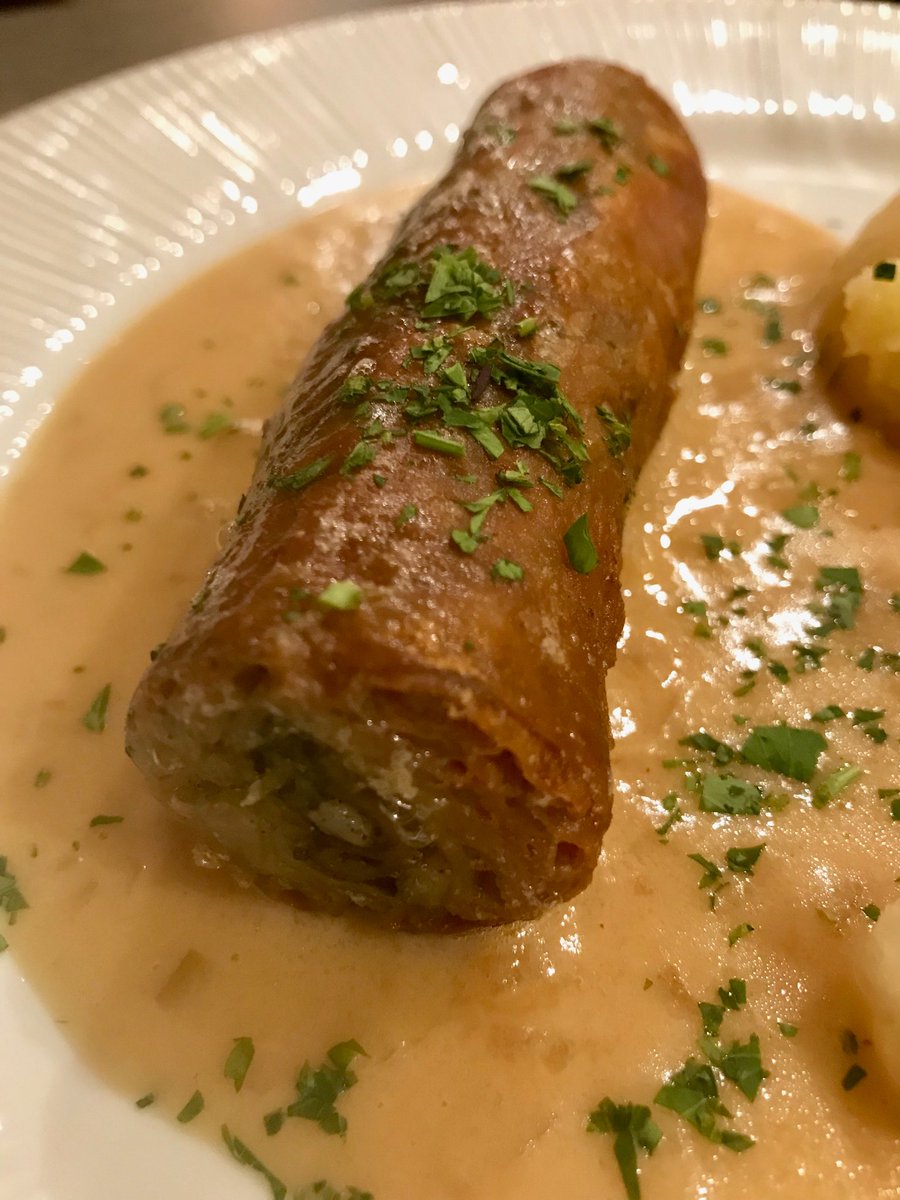 (
It tastes exactly like what it is: the insides of a barely-cleaned intestine.
)
Italian Meal of the Year – Ferraro's: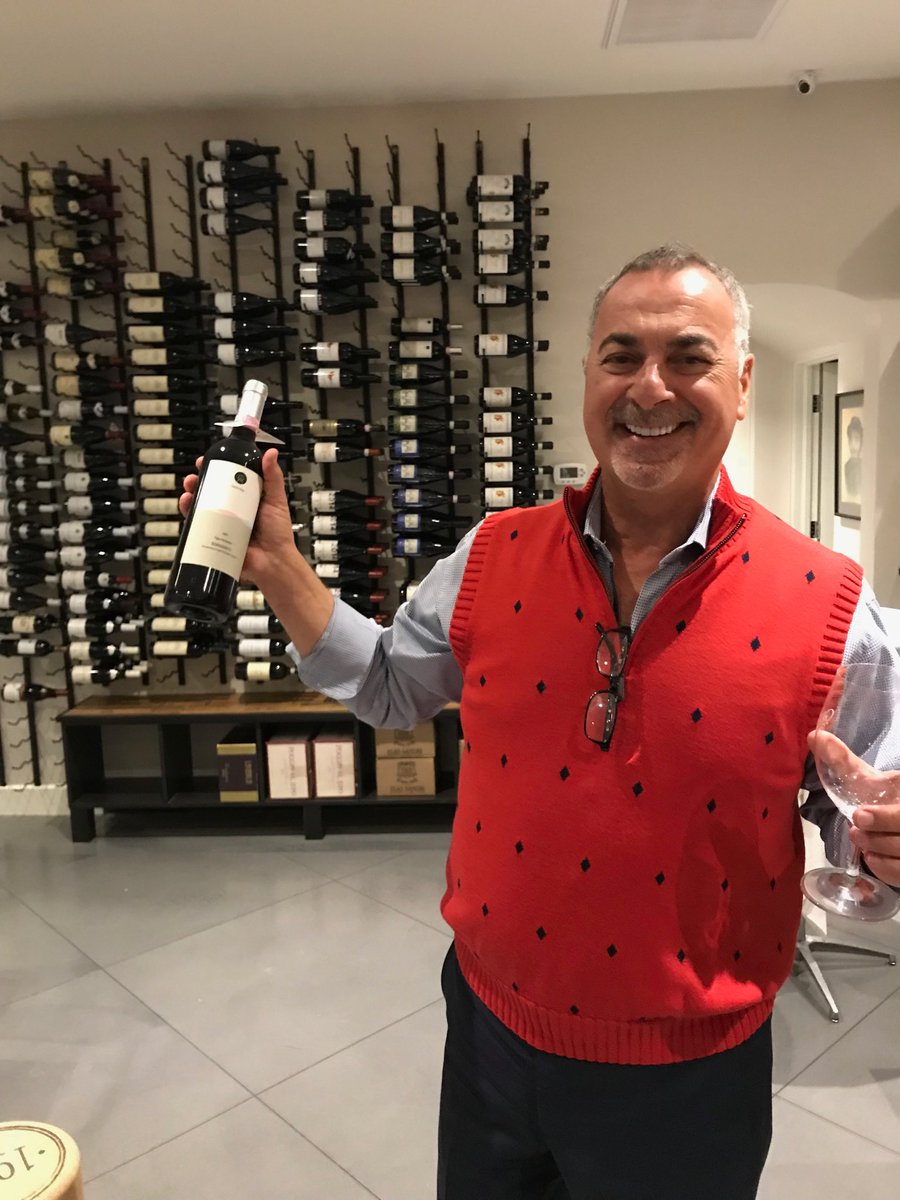 (
Gino Ferraro: the consummate restaurateur
)
Cheese of the Year – a mimolette so old Louis XIV probably sampled a slice: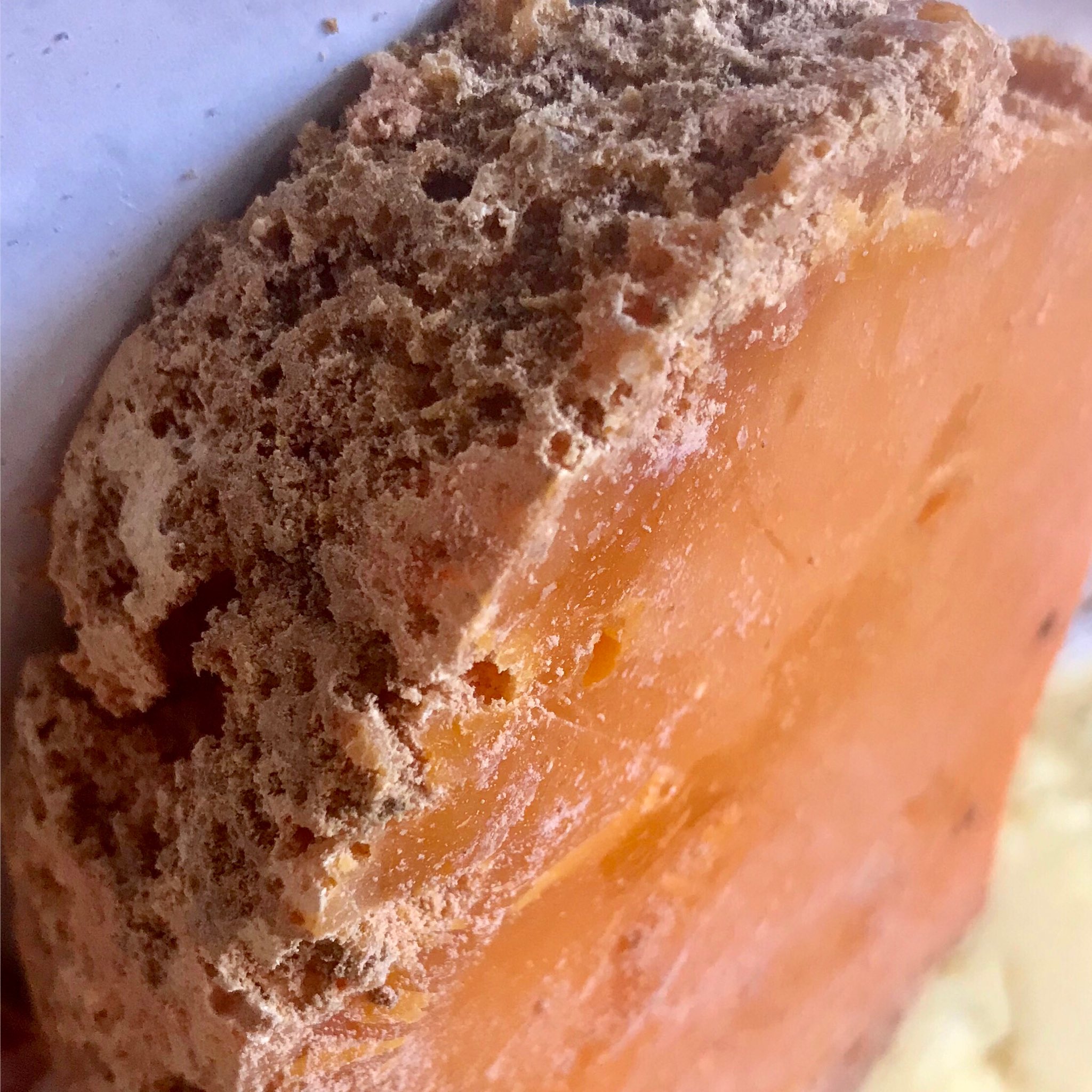 Barbecue of the Year – Toss up: Picnic/Allen & Son (see above)
Beer of the Year – The Exchange Brewery in Niagara-on-the-Lake, Ontario: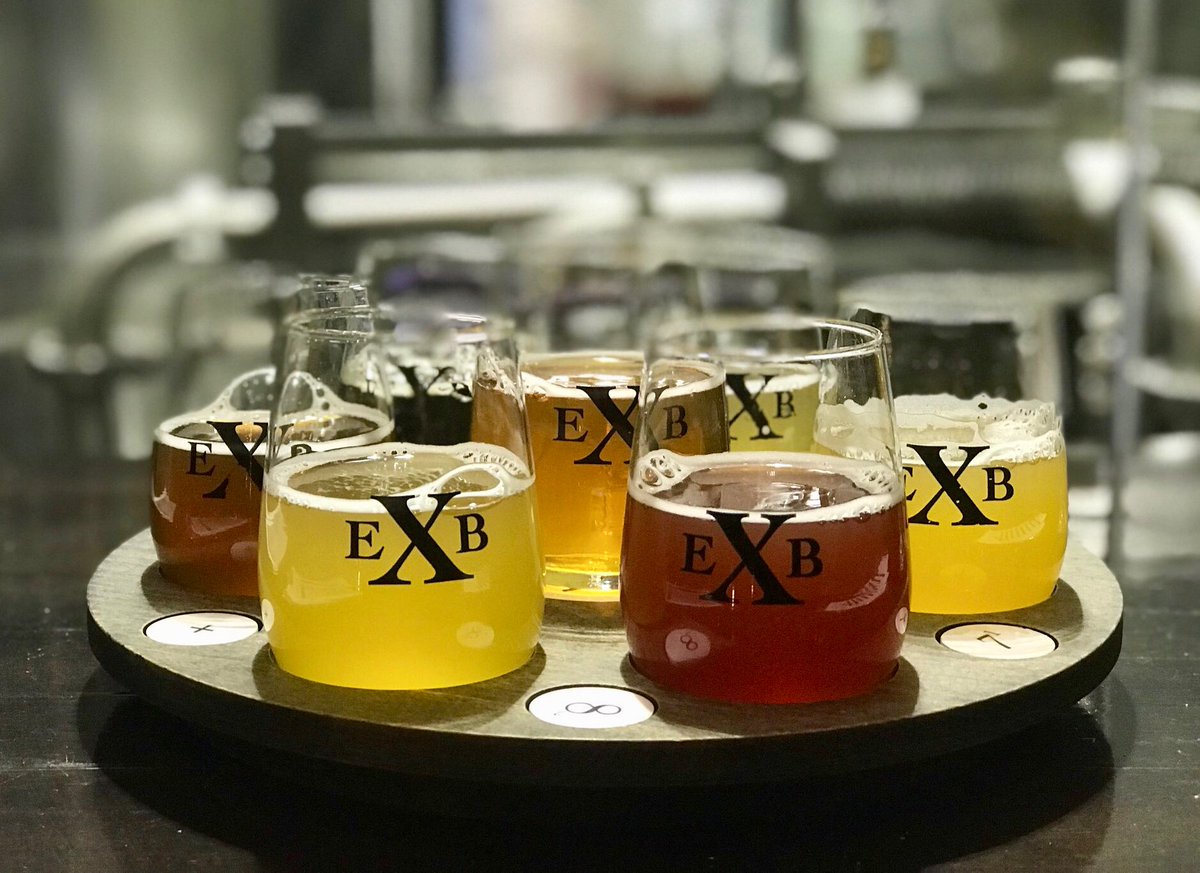 Eclair of the Year – Breizh Café: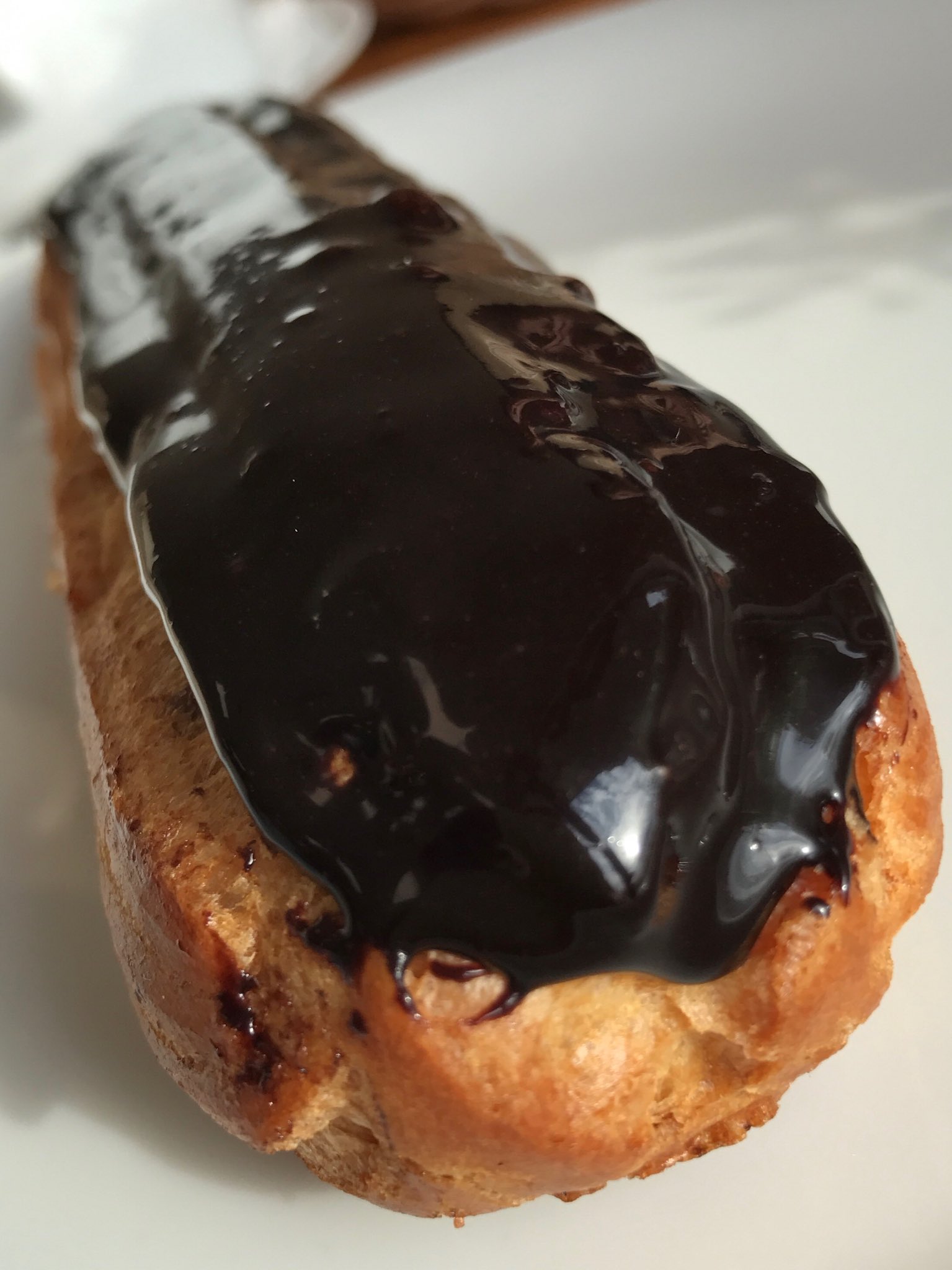 Cheese Cart of the Year – a turophiles dream at Hostellerie Des Clos in Chablis, France.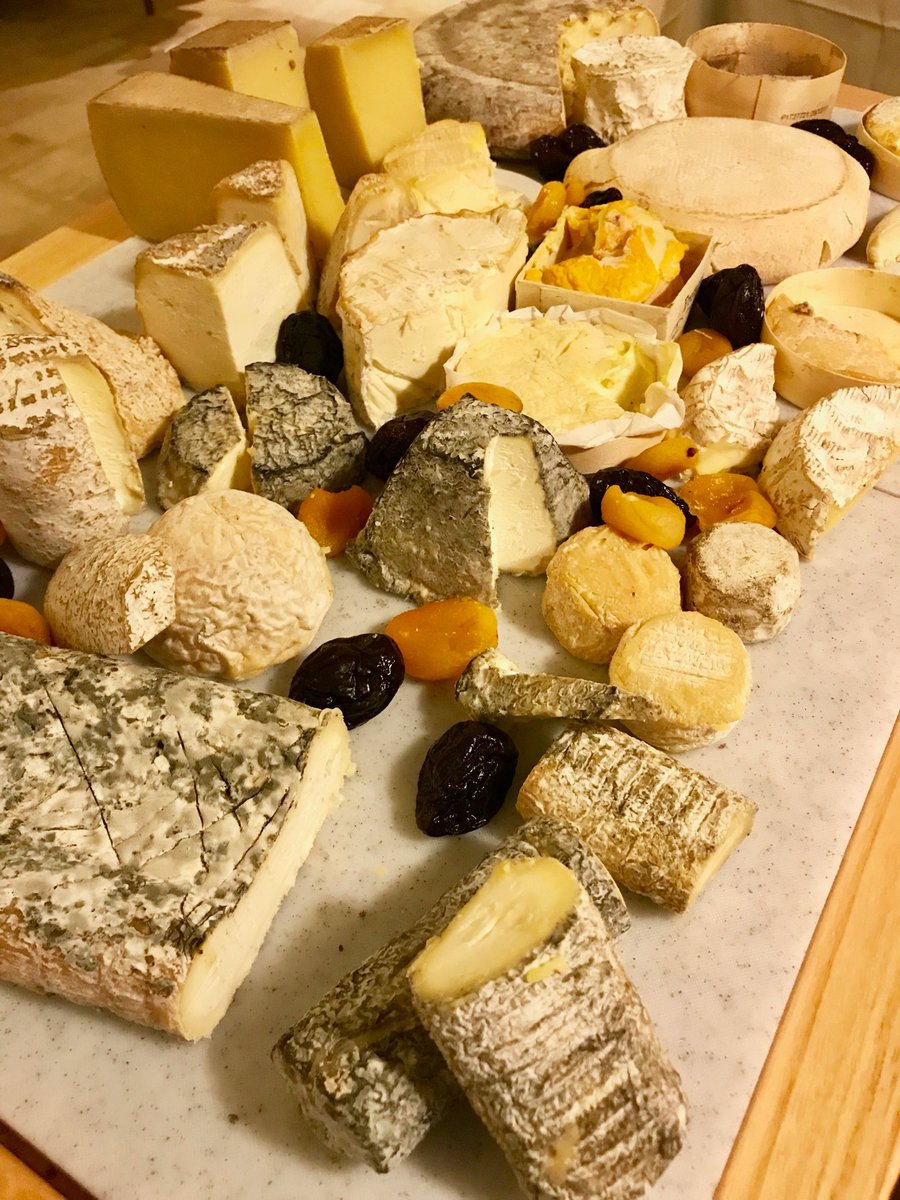 Wine List(s) of the Year – Le Pot d'Etain: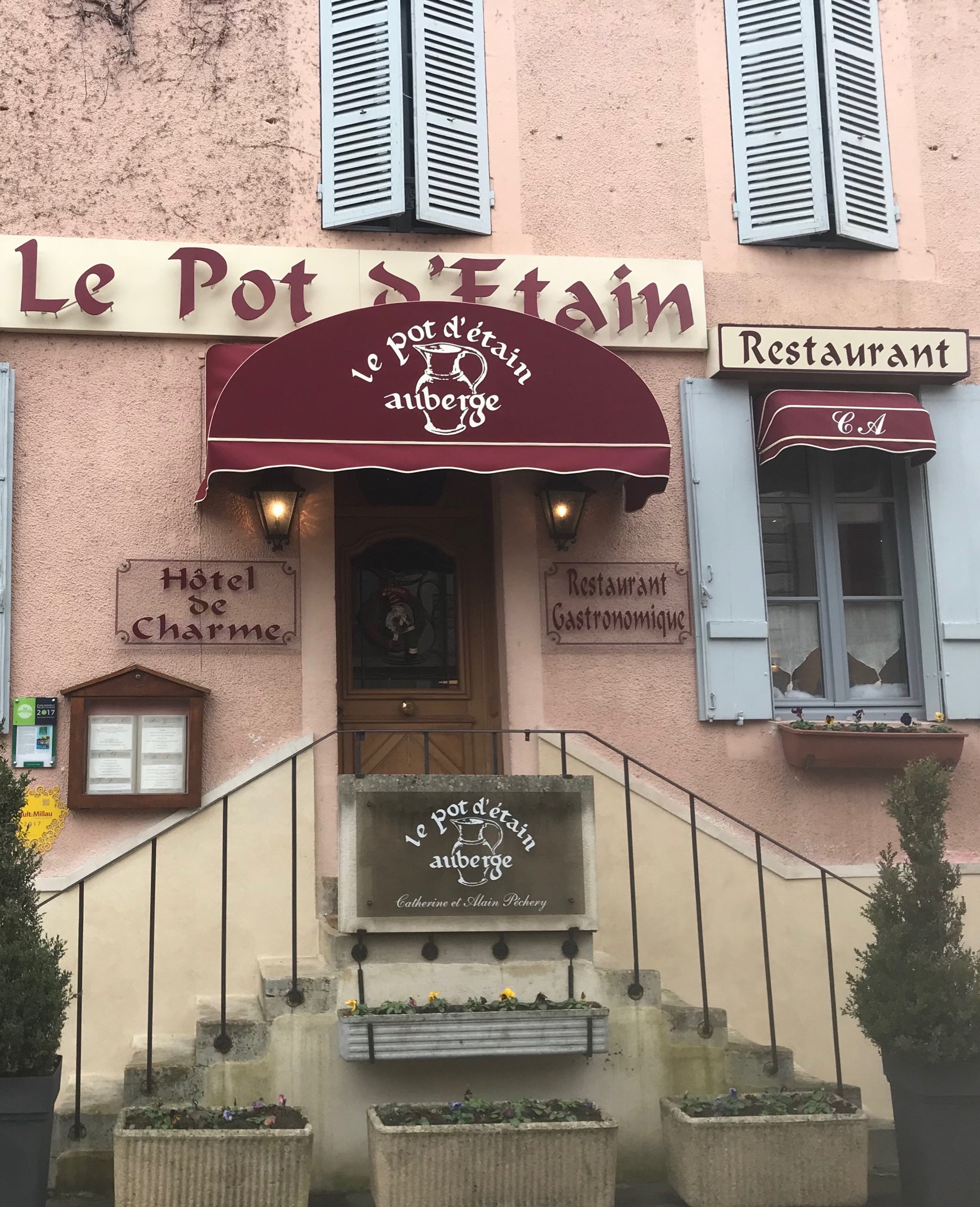 Runners up: Les Climats: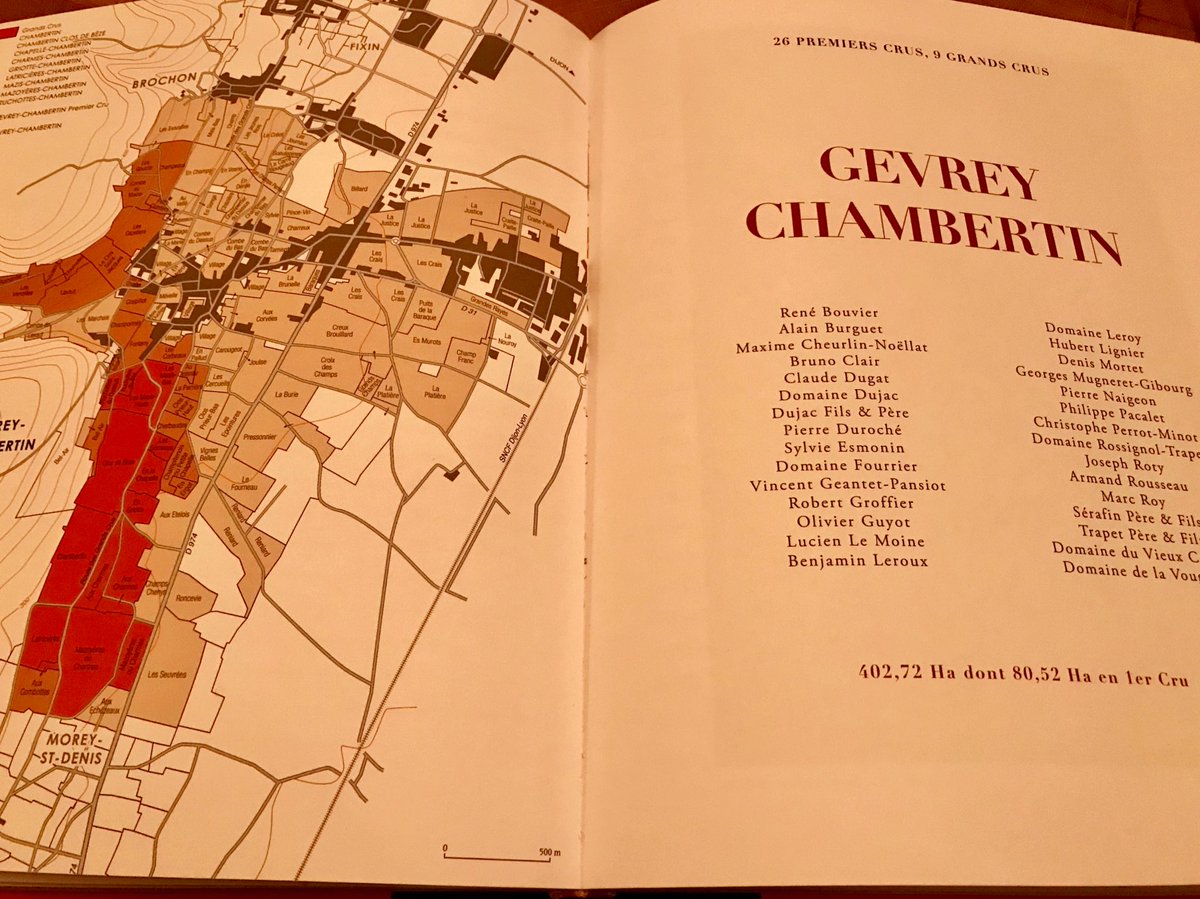 …and La Bouitte:
(
Wine lists are a two-fisted handful at La Bouitte
)
Vegetable Dish of the Year – Winter vegetable melange at La Bouitte:
Fish of the Year – no fish dish haunted my dreams more than this omble chevalier at a little roadside restaurant outside of Annecy, France called Auberge du Roselet:
Cold Cuts of the Year – Cesare Casella's artisanal prosciutto at Carnevino:
Most Intense Dessert of the Year – Sebastien Polycarpe's clay-baked pineapple at Restaurant Guy Savoy:
Bistro of the Year – Le Comptoir du Relais, Paris, France: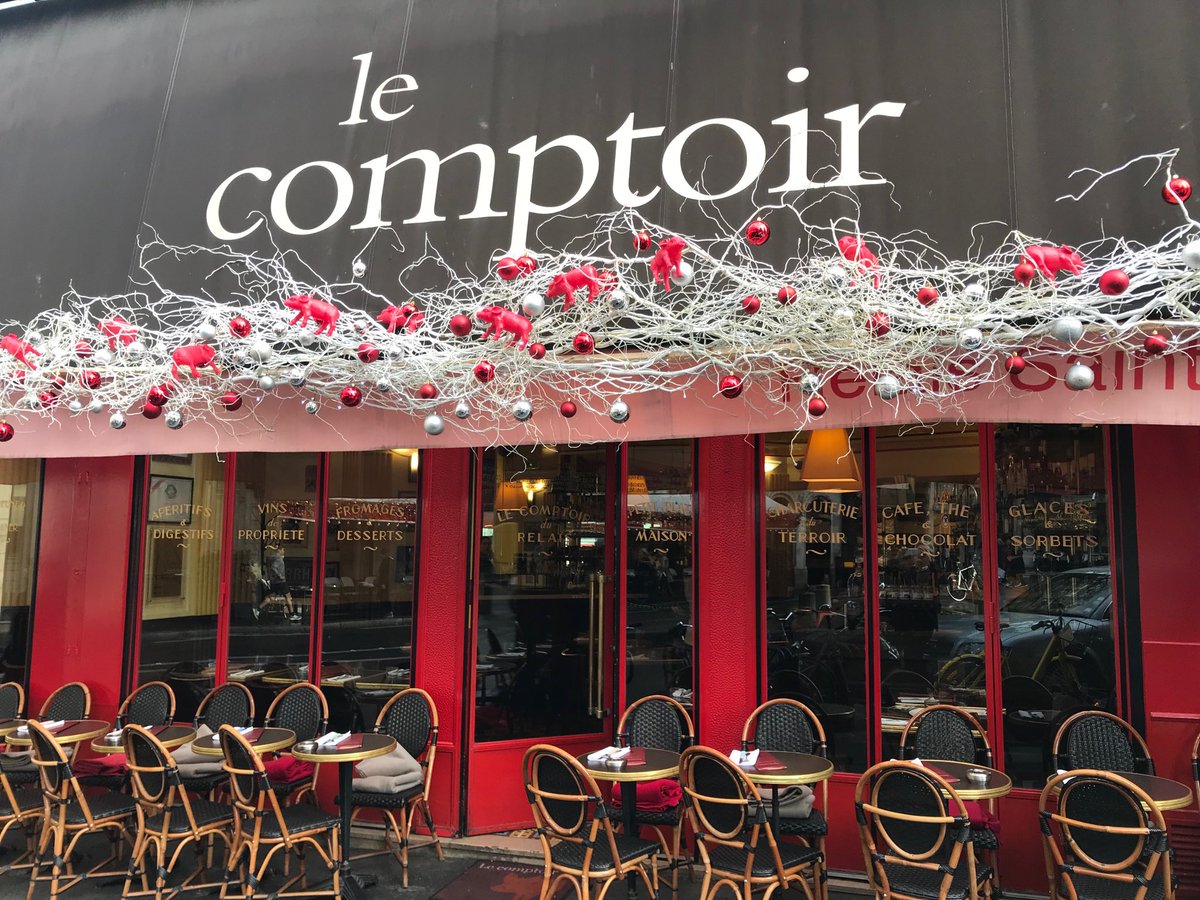 Coffee and Doughnuts of the Year – Tim Hortons:
Yes, it was a helluva year for sheer travelocity and intrepid epicureanism. But amidst all the gourmet jewels, there were some zircons that stood out. and managed to pee in our cornflakes
Lowlights of the Year:
Alinea – To put it as succinctly as possible: Anyone who appreciates the gastronomic temples of Europe can see what a joke this restaurant is. Strictly for Midwestern rubes and impressionable Instagrammers,  and the writers who speak to them.
Momofuku – I love what David Chang has done for Asian food in America. But his restaurants are not nearly as good as they think they are.
Terrible Italian – Bad Italian food continues to pull 'em in in Las Vegas. If I had a dollar for every yokel who tells me how much they "love" Piero's, Cafe Chloe, Battista's, Chicago Joe's, et al, I'd have a wine cellar full of grand cru Burgundies. It pains me to say it but Maggiano's and Buca di Beppo are better than most of our locally-owned Italians.
Food writing in Las Vegas – Can the Review-Journal get any worse? Oh, yes it can. It can cover chain restaurants and "cocktails of the week" while continuing to aim its appeal at the Sun City crowd. Someone needs to put this dead horse out of its misery.
Our Moribund Corporate Hotel Culture – This is the thing that depresses me the most. The heyday of the Vegas restaurant revolution ended for good around 2010. What the great celebrity chefs wrought (Spago, Emeril's, Le Cirque, Picasso, et al) the big hotels are now either running into the ground or milking for all they're worth. There hasn't been an original thought in a Vegas F&B office in ten years. There hasn't been a new, food-forward/chef-driven place since Bazaar Meat opened in 2014. Instead of cuisine, we get whatever re-packaged crap they can slap Gordon Ramsay's or Giada's name on. There are still restaurants on the Strip that I adore (and buy my book and you can read about them ;-) ) but I've been falling out of love with the Strip for years now, and nothing I see is going to re-kindle the flame of passion I once had anytime soon.
Summer Truffles – If one more chef puts one more tasteless summer truffle on my plate (always with a BIG smile like they're doing me a favor) I'm going to get a concealed carry permit, strap a .38 to my thigh, and put a bullet through the plate. There is no excuse for these dreaded, bill-padding fungi, and you insult my intelligence (and taste buds) by expecting me to be impressed.
Truffle Oil – See above.
Octopus – If I never see a piece of cephalopod again it will be too soon.
Scallops – Ditto.
Drinking Wine/Drinking in General – I took Carnevino to task this year for its obscenely-priced wine list. It is the most egregious offender, but is by no means alone in playing the rape-the-tourist/price-gouging game — e.g. the Wynncore – an entire hotel whose F&B price structure would make P.T. Barnum blush, and the $30 gin and tonics at Jaleo. In the past 20 years (ever since they learned they could "sell" Vegas and a world-class eating and drinking experience, our hotels have turned the town into one, gigantic edible tourist trap. We should be ashamed of ourselves. I can barely bring myself to order anything but a glass of wine these days….or some cheap vermouth…in any of our Strip hotels. Spend a couple of days in any wine region, anywhere in the world, and you'll see how fucked up drinking is in Las Vegas.
Which brings me to my conclusion…at the conclusion of this most significant year.
As you know, we've been struggling with what to do with this web site for the past year or so. It's becoming harder and harder for us to get enthused about restaurants I have visited dozens of times, and, as I just mentioned, there isn't a lot of excitement on the horizon. I try to gear what I write to people like me, or those who may have been like me 30 years ago when I was hungry to learn all I could about food, dining out, travel, and the world of restaurants. I like to think of my readers as a black belt foodie audience, but within the realm of Las Vegas restaurants, there is less and less that I can teach them.
Right now I'm pondering whether to write more about my travels (next up: Spain, Italy, Normandy and Scandinavia), or maybe even expand into home cooking. Unbeknownst to many, I used to be an avid home cook, and people love recipe websites more than they do restaurant reviews. There will definitely be a change in graphics sometime in the new year. (I'm quite aware that the look of this site is cluttered and dated and it's all my fault.) The new look will be simpler — more Drudge Report than Bon Appetit — as soon as I can find a graphic designer.
Until then….
Happy New Year from the Curtas BBQ Boyz!
(
Real men toast with white wine.
)