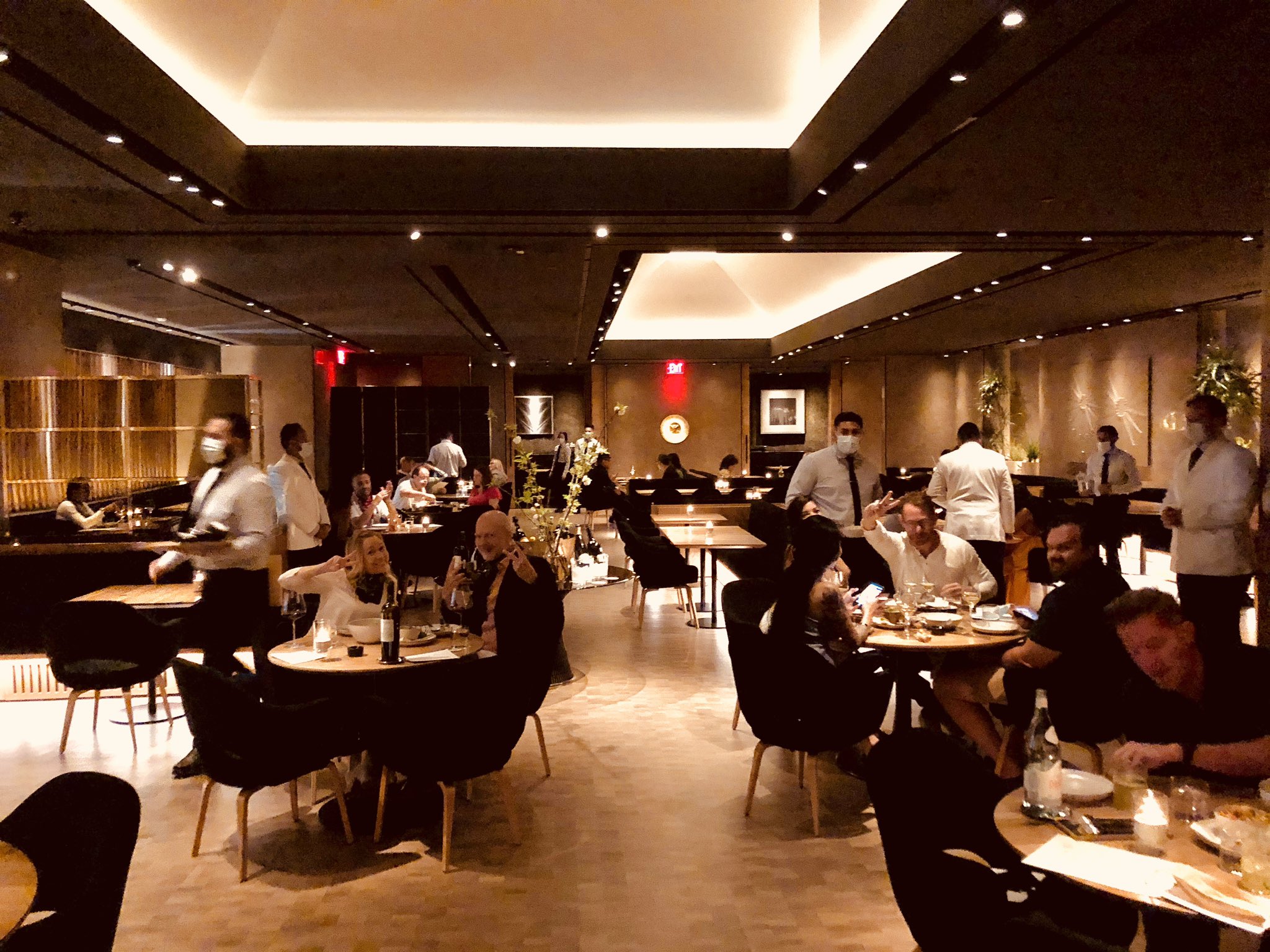 (Elio)
For years, Mexican food in Las Vegas has gotten a bad rap. I should know, I was one of those doing the rapping.
All you had to do is travel to SoCal, Arizona, or Denver to see our Mexicans fell woefully short when it came to bringing the bounty of Mexico to the High Mojave. Like Greek and Indian restaurants, Mexican eateries seemed mired in identical menus, ignoring regional differences in search of a one-size-fits-all formula. In place of Yucatan seafood specialties or Oaxacan moles we got fajitas fajitas fajitas! When we weren't getting nachos, enchiladas and tacos!
With plenty of kitchen talent surrounding us, the question always was: Why was Vegas Mexican food so bad for so long? Part of it had to do with the early Vegas pioneers — the Ricardo's, Macayo's, Chapala's and their ilk — which were all hamstrung by the lack of good groceries. Back in the 70s and 80s, those jalapenos and beans probably came from a can, the meat was cheap, and the seafood came from who knows where. Whatever scratch cooking was done was reserved for the proteins, and you might find a fresh tortilla at a place like Lindo Michoacan, but woe be the diner who expected the tomatoes to be fresh or the salsa to be house-made.
Things have changed a lot recently, and three new places are leading the way.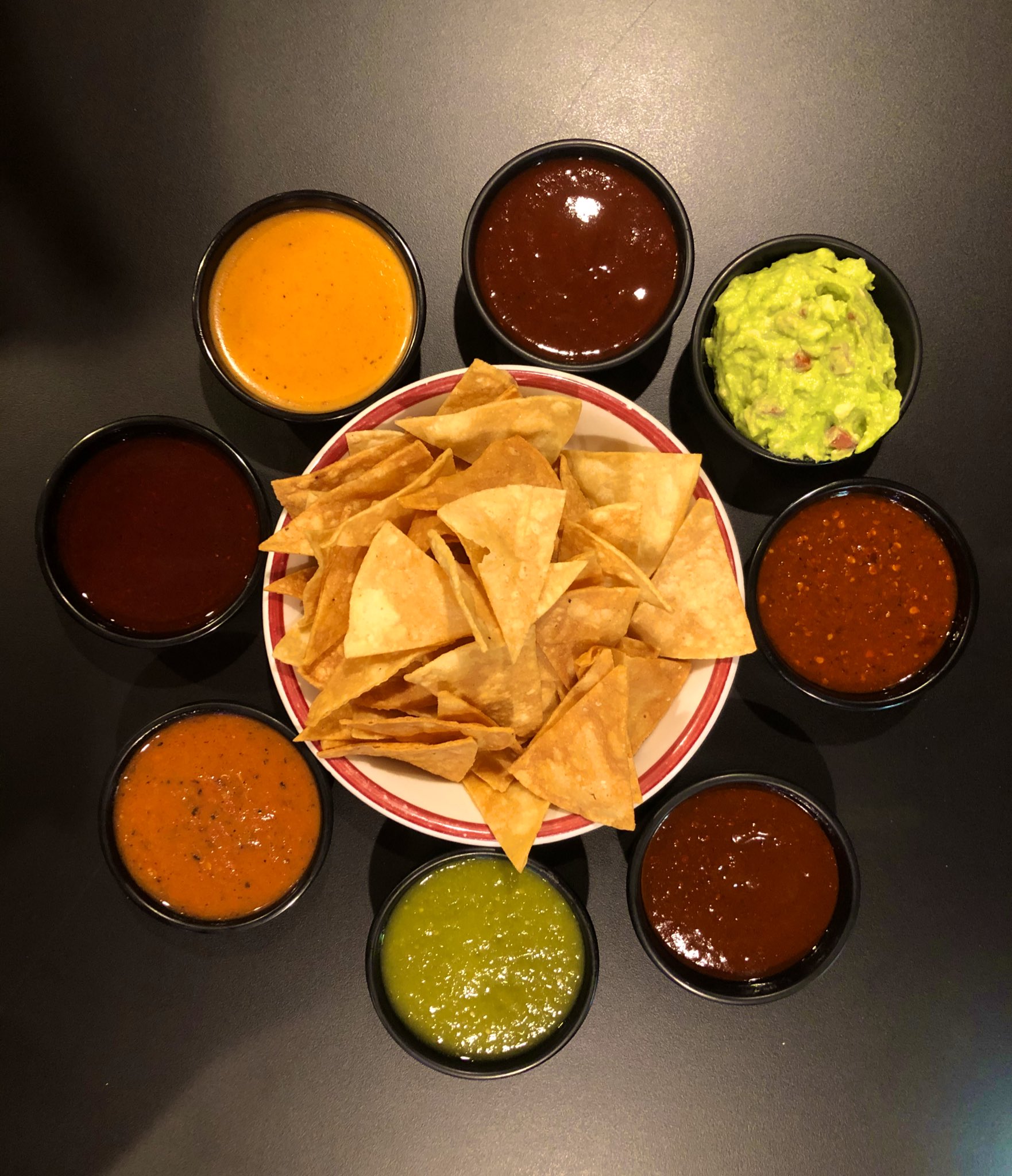 (José can you see these salsas)
José Aleman's Sin Fronteras Tacos y Mas  isn't exactly new. He's been tucked into a strip mall in the northwest part of town for three years, turning out remarkable food made all the more special by how surprising it is in such an unlikely location.
Usually, Mexican restaurants parked in these forgettable strip malls serve food on par with the surroundings. Not so, José. Here you'll find all the usual suspects (fajitas, fundidos and the like), but if you look a little more closely you'll notice everything is a cut or three above your usual one-size-fits-all Mex menu.
Aleman's menu is full of surprises, starting with the salsas. Six are offered (above, including guacamole and queso), all made daily, in house. They cost a buck a piece, and you should treat yourself (at least on your first visit) to one of each. The "Diablo" (made with arbol chiles), and smokey habanero/chipotle "Morita," will give a chilehead all they can handle, while the milder ones (including a gorgeous tomatillo-based "Verde") will have you reflexively dipping into them until all that's left is your finger scraping the bowl.
Aleman calls his restaurant a "no Tapatio zone" with good reason: it would be a sin at Sin Fronteras to ruin this food with a bottled sauce.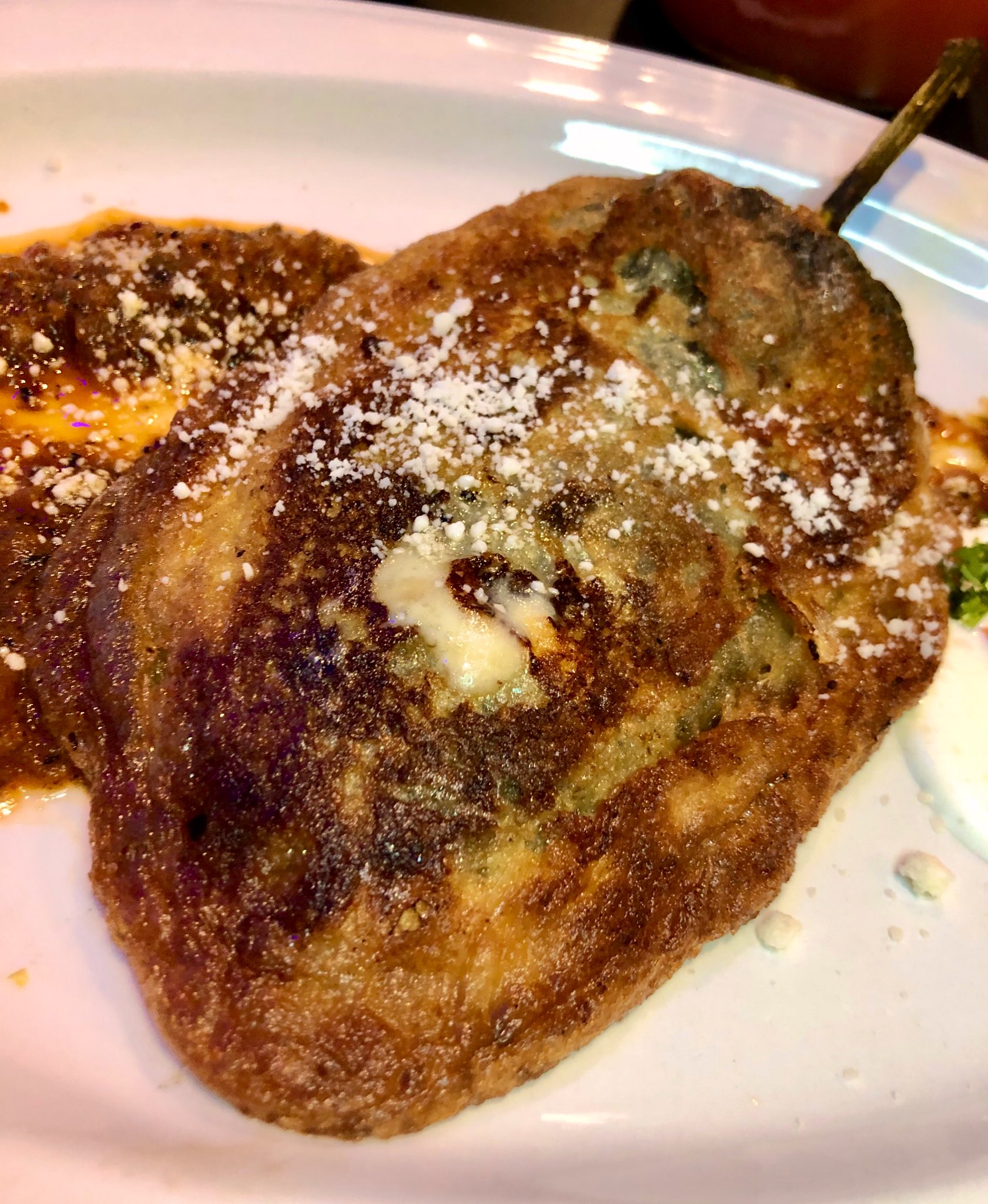 (Relleno gets real)
Hidden among the same old Mexican standards are gems of careful cooking made with  — ranging from terrific tacos to more cheffy stuff which would be right at home at the Border Grill or one of Rick Bayless's outposts. The chile relleno, oozing Oaxacan cheese (above), is in a class by itself, and his fried pork "Michoacan-style" (below) is worth a trip all by itself.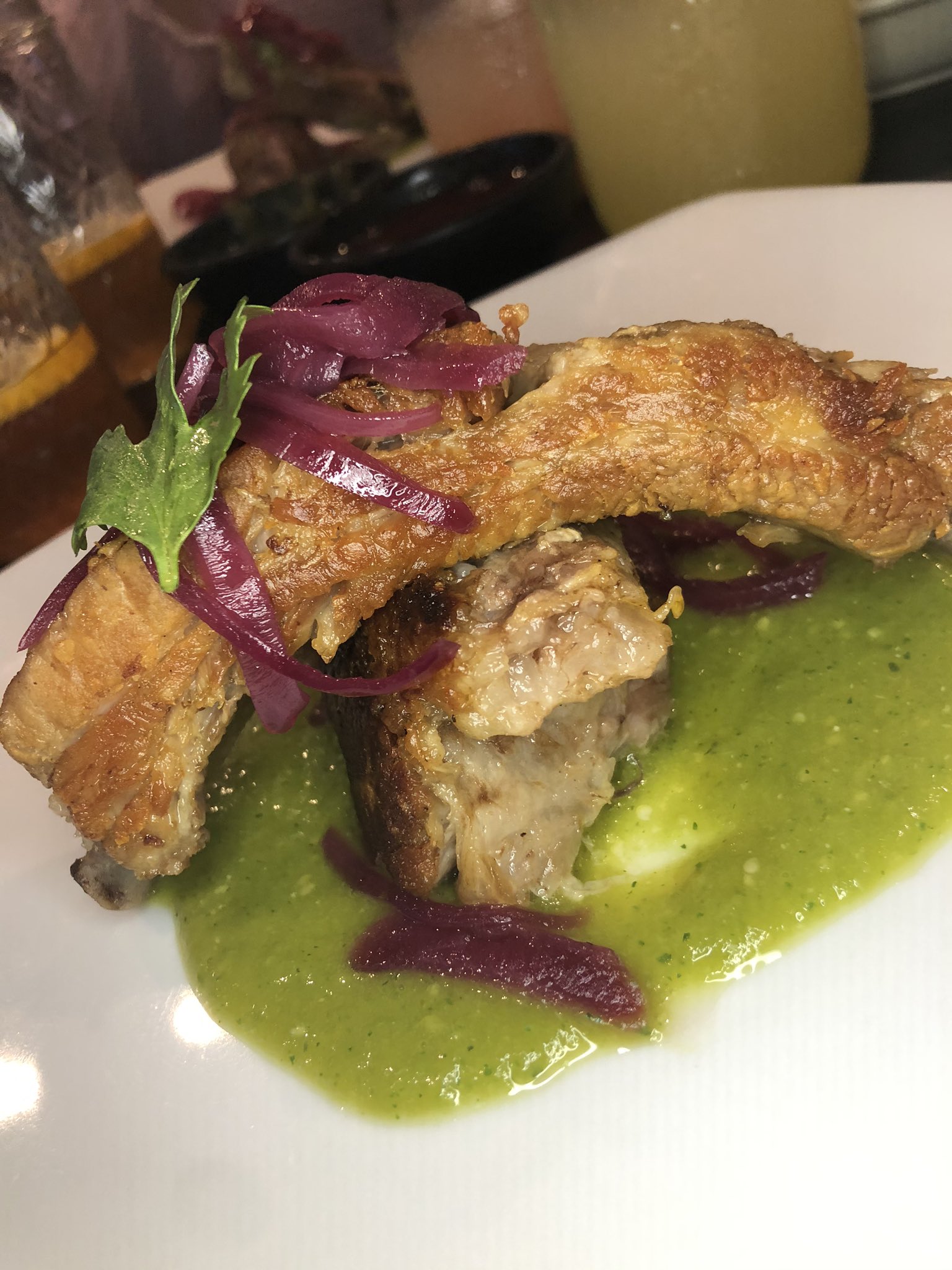 (They had us at "deep-fried pork ribs")
One dip into the queso fundido laced with house-made chorizo tells you you aren't in Ricardo's land anymore, and showstoppers like the enchiladas "aguascalientes style" (named after Aleman's Mexican birthplace – topped with roasted potatoes, crema, and cotija cheese) are as far from mediocre Mexican as Cabo San Lucas is from Lake Mead.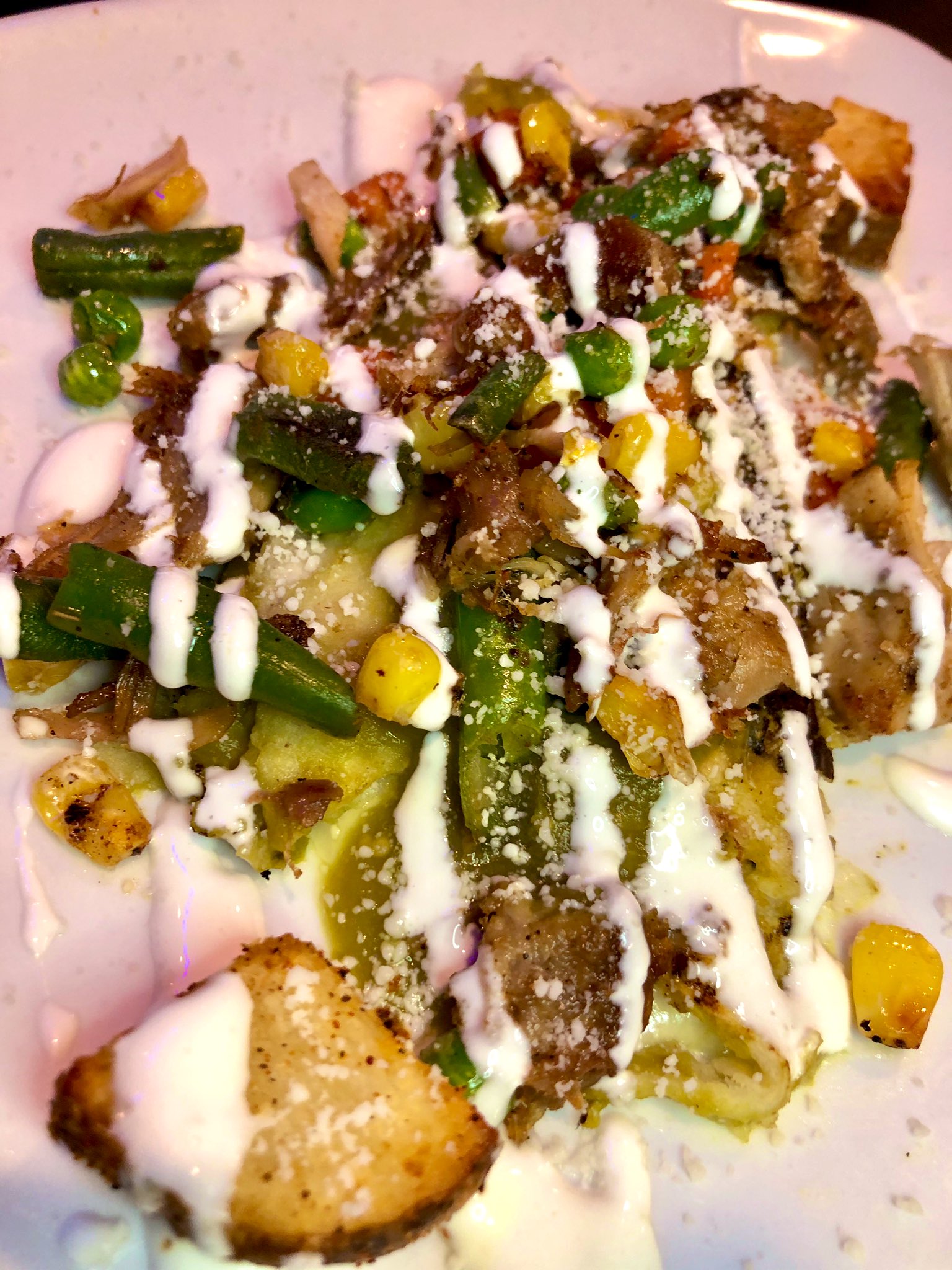 (Aguascaliente means either "hot water" or festooned with taters)
All aquas frescas are made in house, as are the desserts. To a flavor, each will stop you in your tracks. Sin Fronteras means "without borders," and refers as much to Aleman's culinary odyssey as it does to the boundaries he is pushing with his refined cooking.
What began with dish washing at haute cuisine palaces in Chicago brought him to cooking at top Vegas spots (Eiffel Tower, Boa Steakhouse, Marché Bacchus), and now to a place where his passion for his homeland's food can flourish.
Sin Fronteras Tacos y Mas is much much more than just another taco shop. Its surroundings might be uninspiring and the decor modest, but if there's a better neighborhood Mexican restaurant in Vegas right now, cooking food this finely tuned, I have yet to find it.
José never lets me pay, but I always try to leave a tip equal to what I think the meal would've cost…which includes a couple of tacos at $2.50 (a flat out steal), $15 for those rellenos, and ten bucks for enchiladas. In other words, $40 will give two folks all the food they can handle here. He could boost prices by 50% and they would still be a bargain.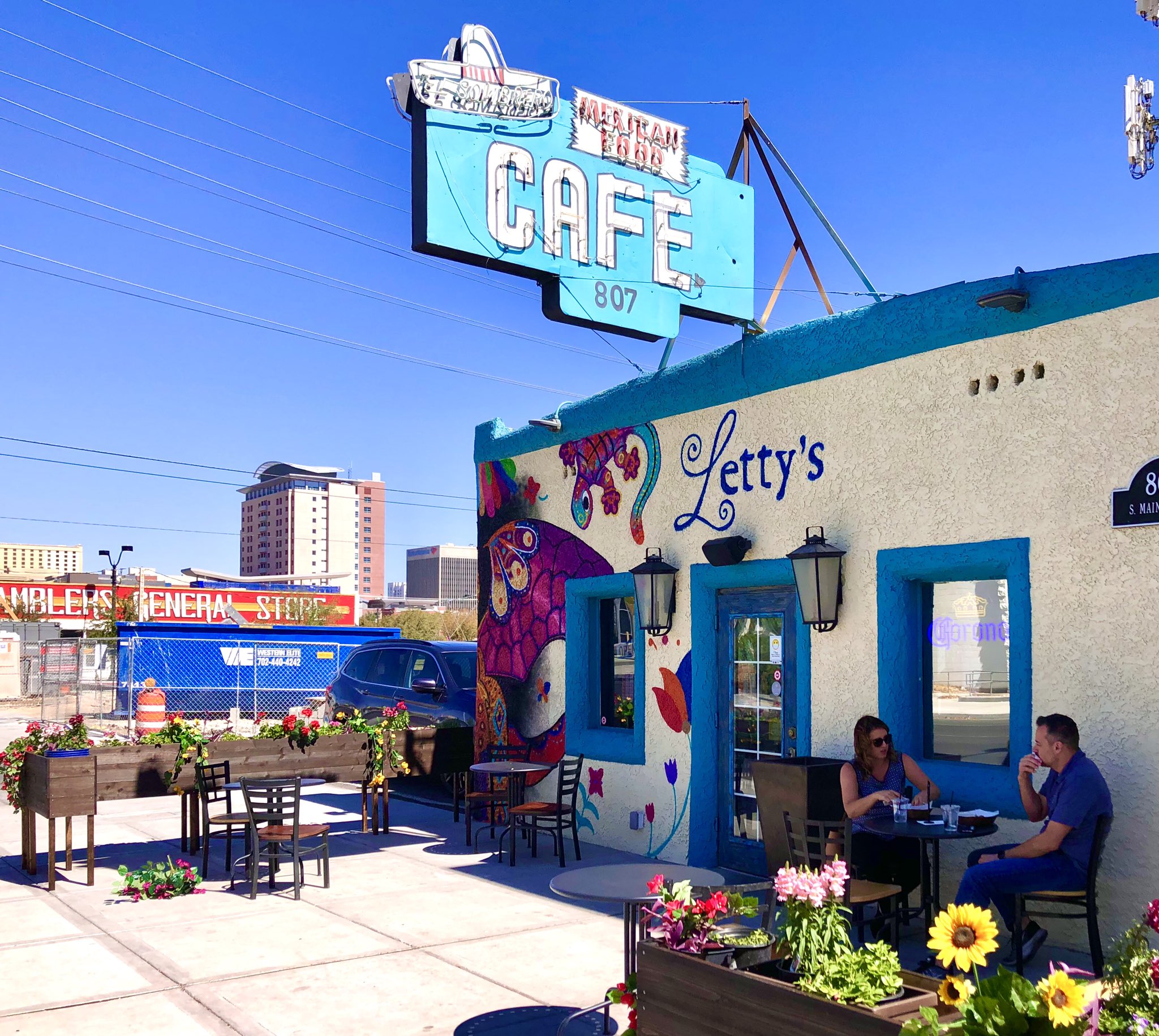 Letty's De Leticia's Cocina (aka Letty's) is an entirely different animal. Where Sin Fronteras punches way above its weight, Leticia Mitchell is swinging at pitches she knows she can hit. (Mix. That. Metaphor!) Her wheelhouse in this case is downtown's insatiable appetite for tacos.
Opening Letty's a quarter mile from Casa Don Juan, Dona Maria's, and Tacotarian would seem to be risky business, but when the food is this good, we can certify it as a home run, only a month into its opening.
Letty's is tiny (the old El Sombrero building), the menu is small, you order at the register, and they run the food out to one of eight tables inside, with a few more on the sidewalk. Mitchell has made some smart decisions in taking over an iconic space — turning the old freestanding building (the oldest restaurant building in Las Vegas) into sign by itself — in the form of an eye-popping mural which wraps around the structure. The effect is festive and eye-catching, and puts you in the mood for her sparkling cuisine.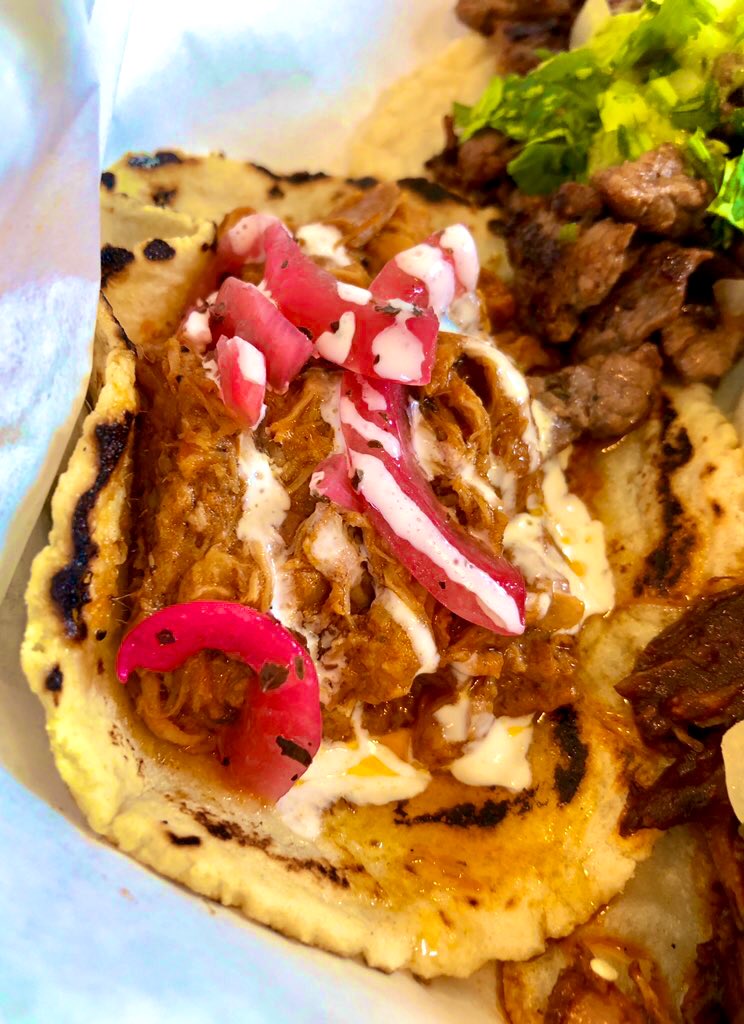 (Guisado my cochinita, por favor)
Before going any further, I should state that Leticia and I have a history. For years I considered her full-service restaurant in Centennial Hills to be one of our best Mexicans. It was a classic old-school south-of-the-border joint —  colorful decor, lots of seating, lively crowd, full bar, beer and tequila ads everywhere — that felt like a cliche until the food arrived and blew your mind. The fresh tortillas alone were worth the trip, and some of her moles and sauces were extraordinary.
And then, something happened. A few years ago, we suffered two terrible meals in a row which made me question my sanity. It was pretty obvious the "C" team had been put in charge, and soon enough, I started hearing rumors she was closing her doors. Landlord troubles ensued (or so we heard) and soon enough, she did.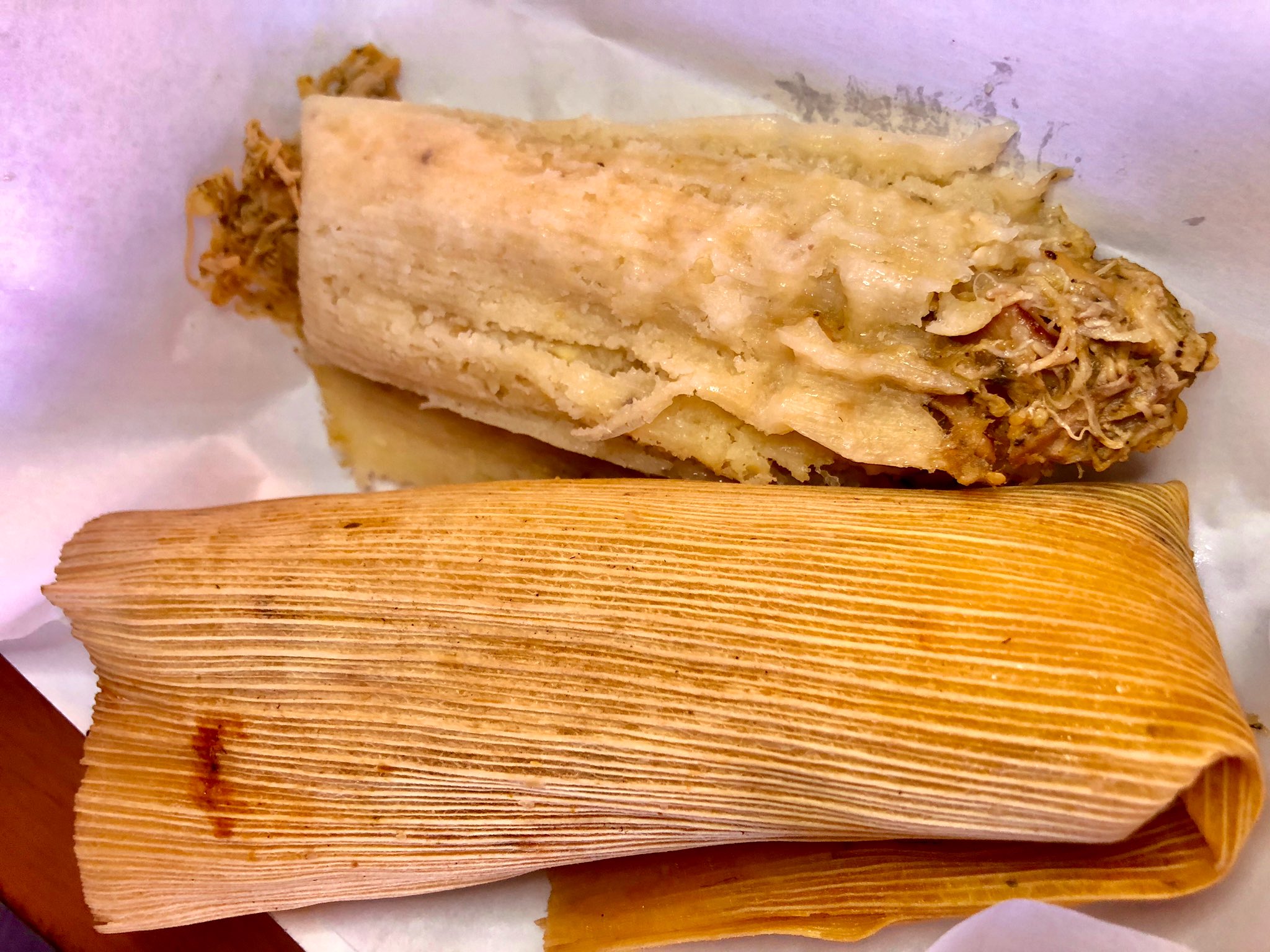 (Two hot tamales)
All that is water under the bridge now, because Centennial Hills' loss has been downtown's gain. Leticia has recovered her taco mojo, and, like Aleman, has gotten better by going smaller,
No longer facing the challenge of serving hundreds (and employing dozens), she's free to downscale and make handmade food that feels more personal. Tacos and tortas are the focus, stuffed with all your favorite proteins — the difference being each bite brings a level of quality lacking in many of its competitors.
The nominations are closed as far as tamales (above) are concerned: you won't find better outside of an abuela's house. We don't remember anything like her tamarind-sauced, carnitas enchilada in town, either — a tangy take on tradition which managed to be both wonderfully familiar and hauntingly strange.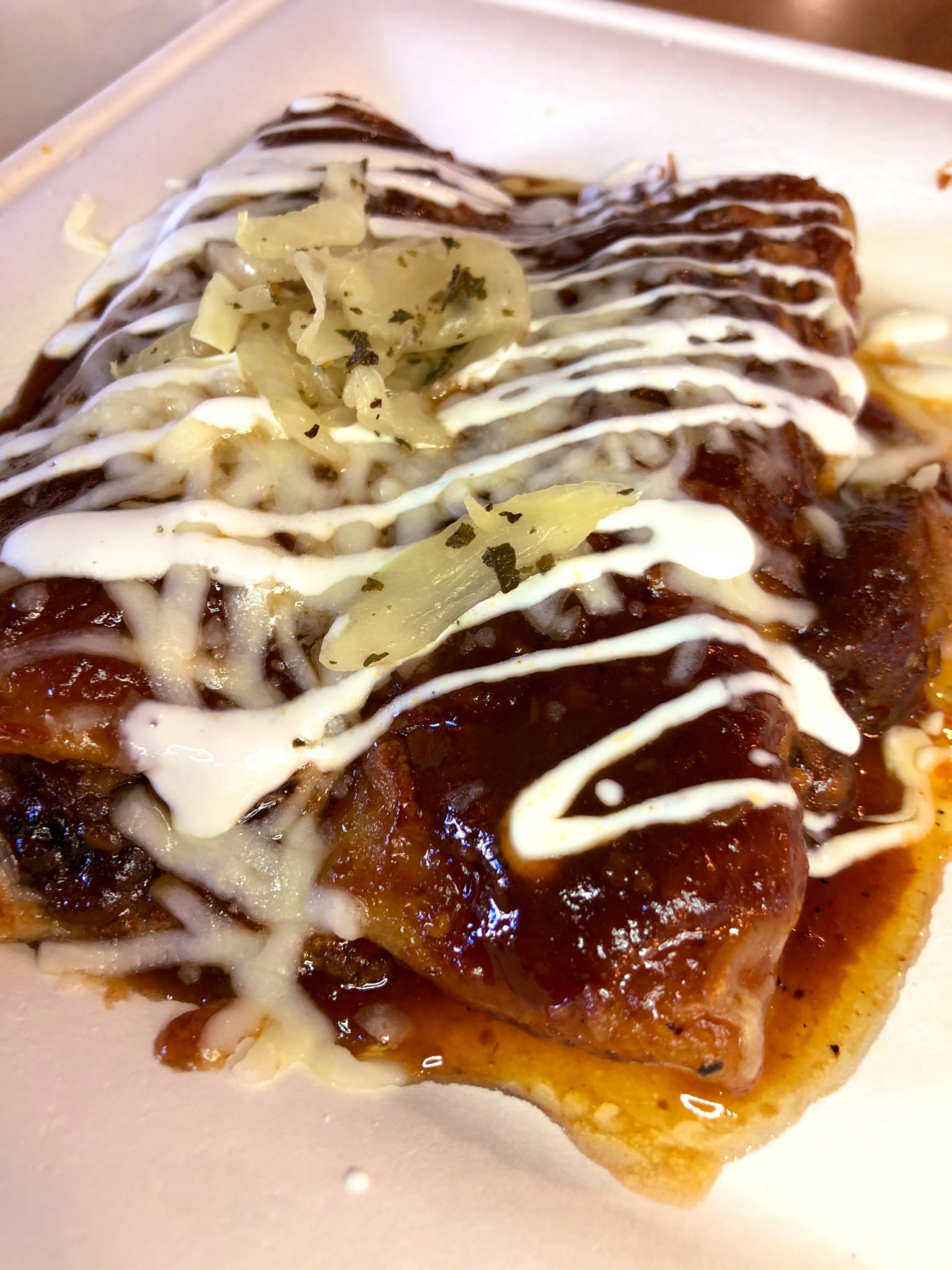 (Sweet heat: carnitas tamarindo)
The sauce starts out tart-sweet and ends with the mellow glow of chile heat filling your throat and back palate — by turns exciting and soothing, and extraordinary by any measure.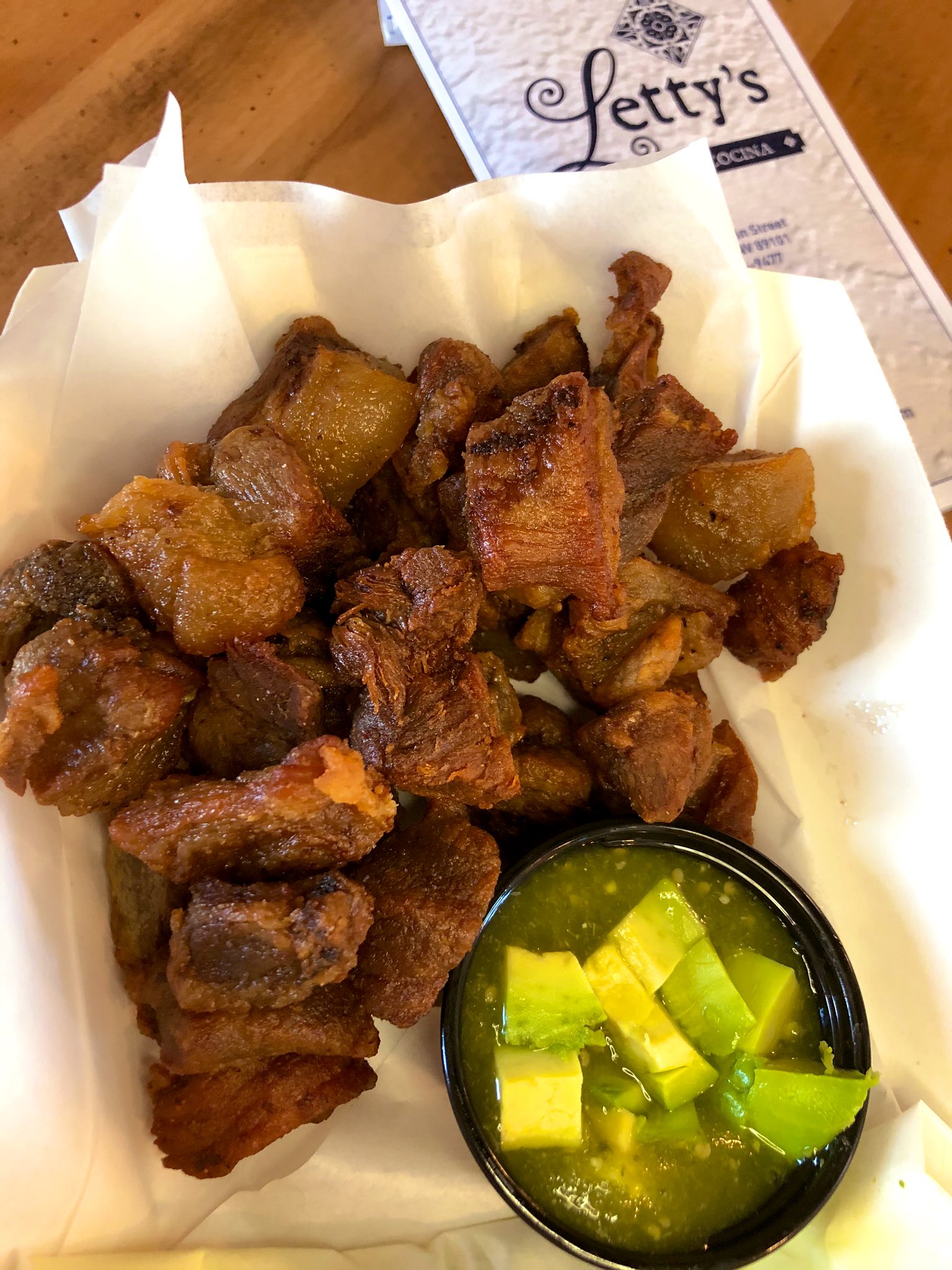 (Holy fatback, Batman!)
Chicharrones? You only think you know chicharrones….especially if you equate them with crispy fried pork rinds. Letty's version is more like deep-fried pork belly (more meat than rind, see above) and they are outrageously good by any measure. A big basket shows up, too much for two, you'll think to yourself, before devouring the whole thing. She also does something called  "quesotacos" which wraps your protein of choice inside a layer of melted, caramelized Oaxaca cheese, wrapped inside a tortilla. A cheese blanket inside a taco may sound a bit Taco Town-ish, but the result is damn tasty.
And while we're at it, don't sleep on the Ensenada tacos or the cochinita pibil seared tortillas either. The former are small but pack a punch — whether your seafood is grilled or battered — and the latter are two rolled little rolled corn tortillas of pure adobo pork goodness.
Lest I be seen as overpraising Letty's, keep in mind this is a modest operation, very much concentrating on tacos, tortas, and snacks. But its delights are in the details, and even the simplest of items — like her black beans with crema — signals a great leap forward in downtown dining options. Bayless once told me the reason Mexican food in America was so lousy was because most of it came out of a can. Nothing here tastes like it came out of a can.
Finally, save room for dessert, but be forewarned: the flan is so dense, light bends around it.
The tacos cost around $4 each (and you'll want to get two). Everything else on the menu hovers in the $7-$14 range (and you'll want to try one of each).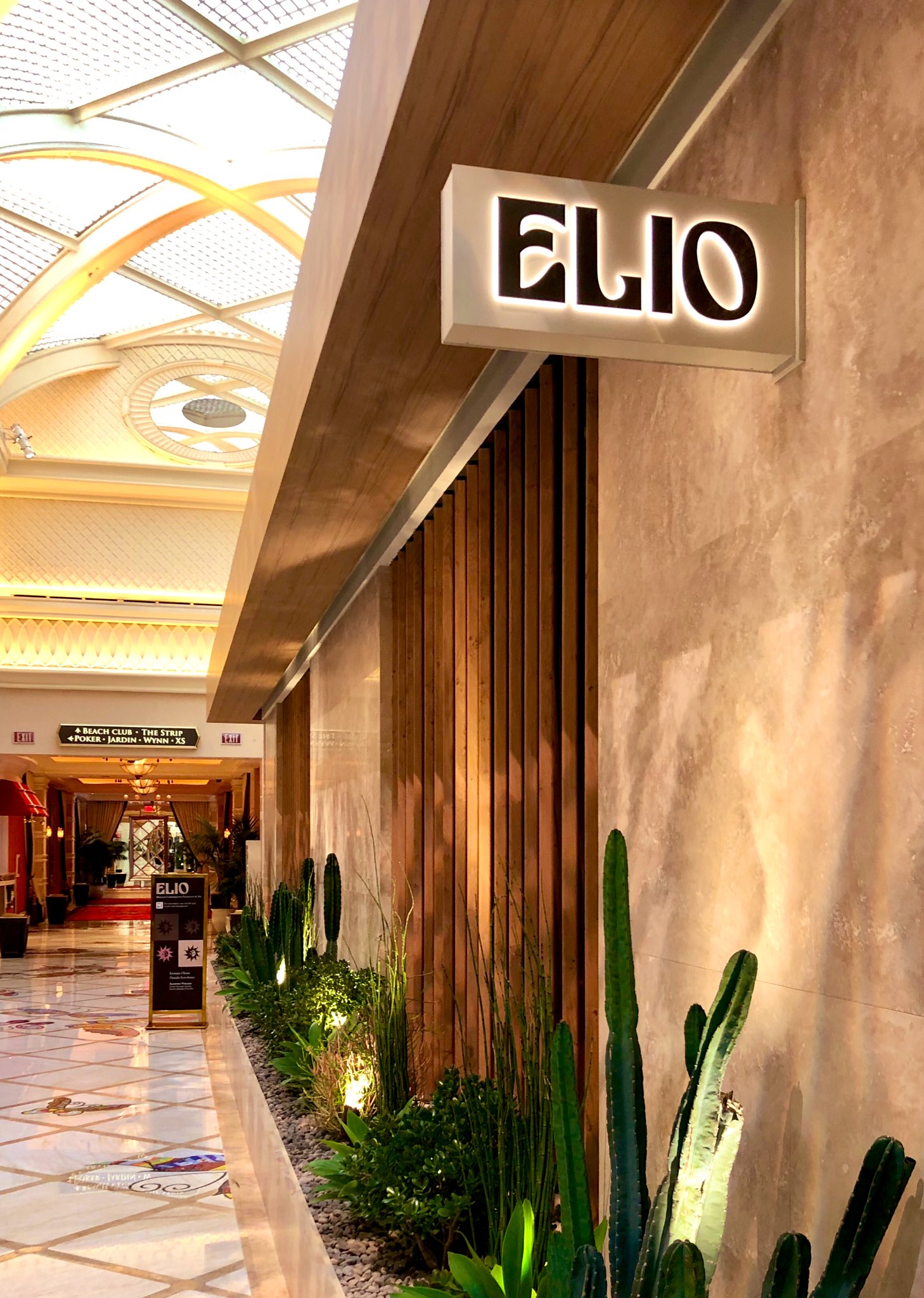 ELIO is in another league entirely. It comes to us straight from Mexico City by way of New York. One look at the place tells you that things are serious here, as in lobster salpicón serious, green mole-tokyo turnip serious, and duck carnitas serious.
The menu is heavy on herbs, veggies, and various non-meaty items, although there are plenty of those around to keep the trenchermen happy.
'Vegetales" get the super-serious treatment here, enough to justify $19 for a "Gem" lettuce salad (below), and $26 for a single turnip served with green mole. But don't let these prices dissuade you: whether it's a deceptively simple salad or a sweet potato served with pumpkin seed salsa, this kitchen has such a way with things that sprout from the earth, you might consider foregoing eating animals altogether.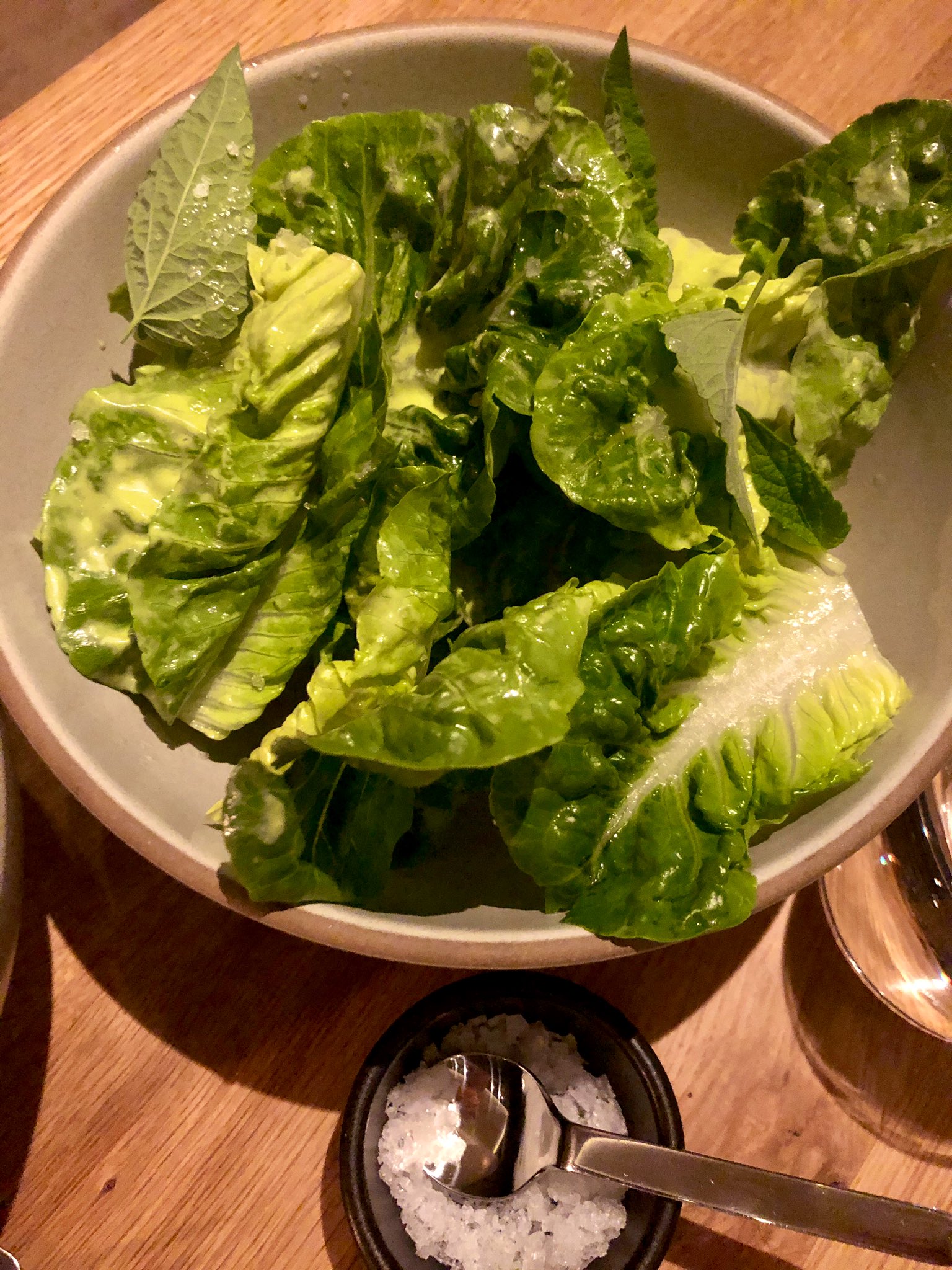 Of course, man does not live by pristine salads and "Mole verde" (broccoli with hoja santa) alone, so there's plenty of non-traditional dishes to nosh on, with raw seafood taking center stage, along with such beauties as these marvelously tangy mussels, served "in escabeche":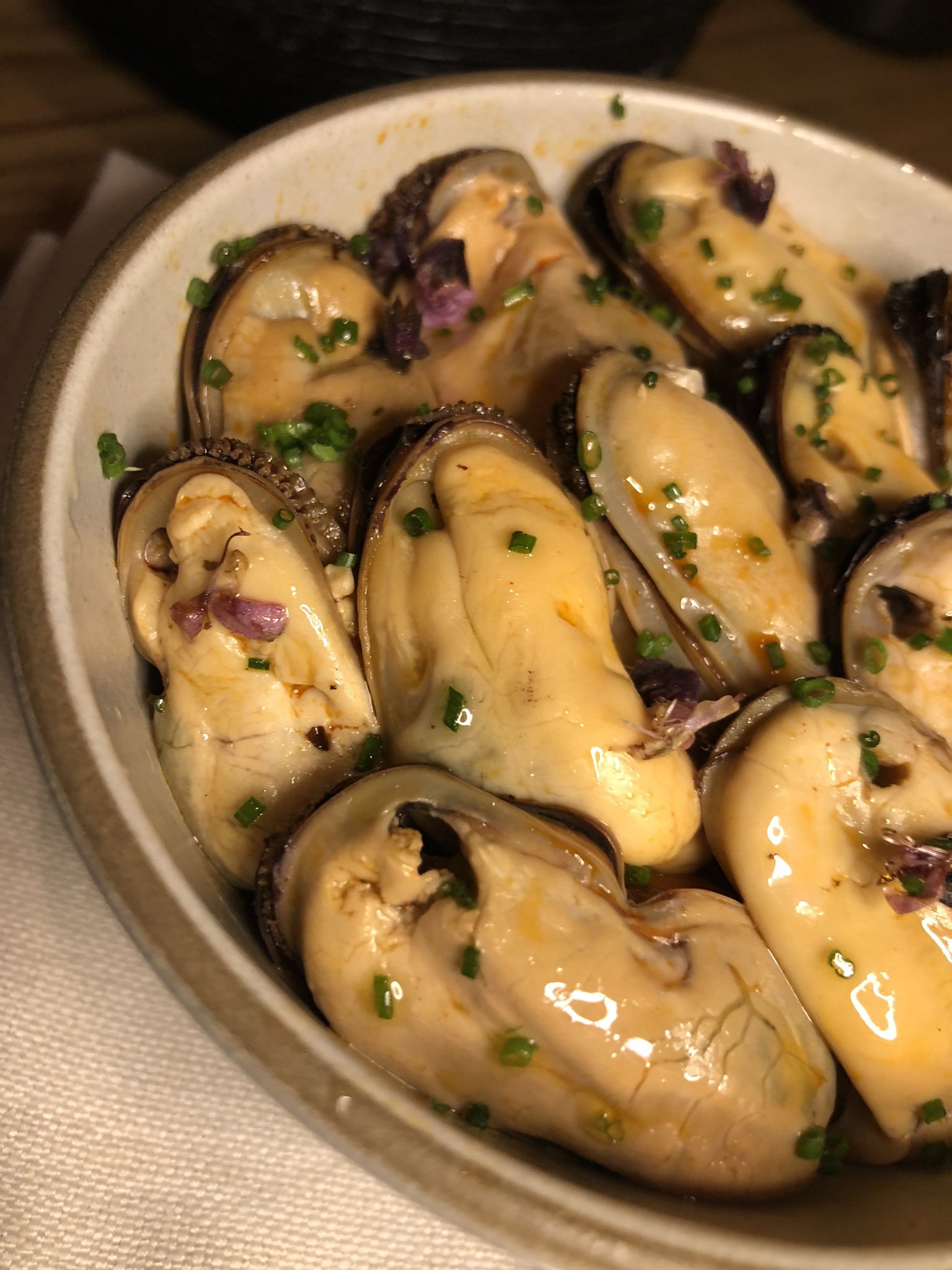 …and it's doubtful you'll ever pay more for a carrot dish than these roasted "al pastor" beauties: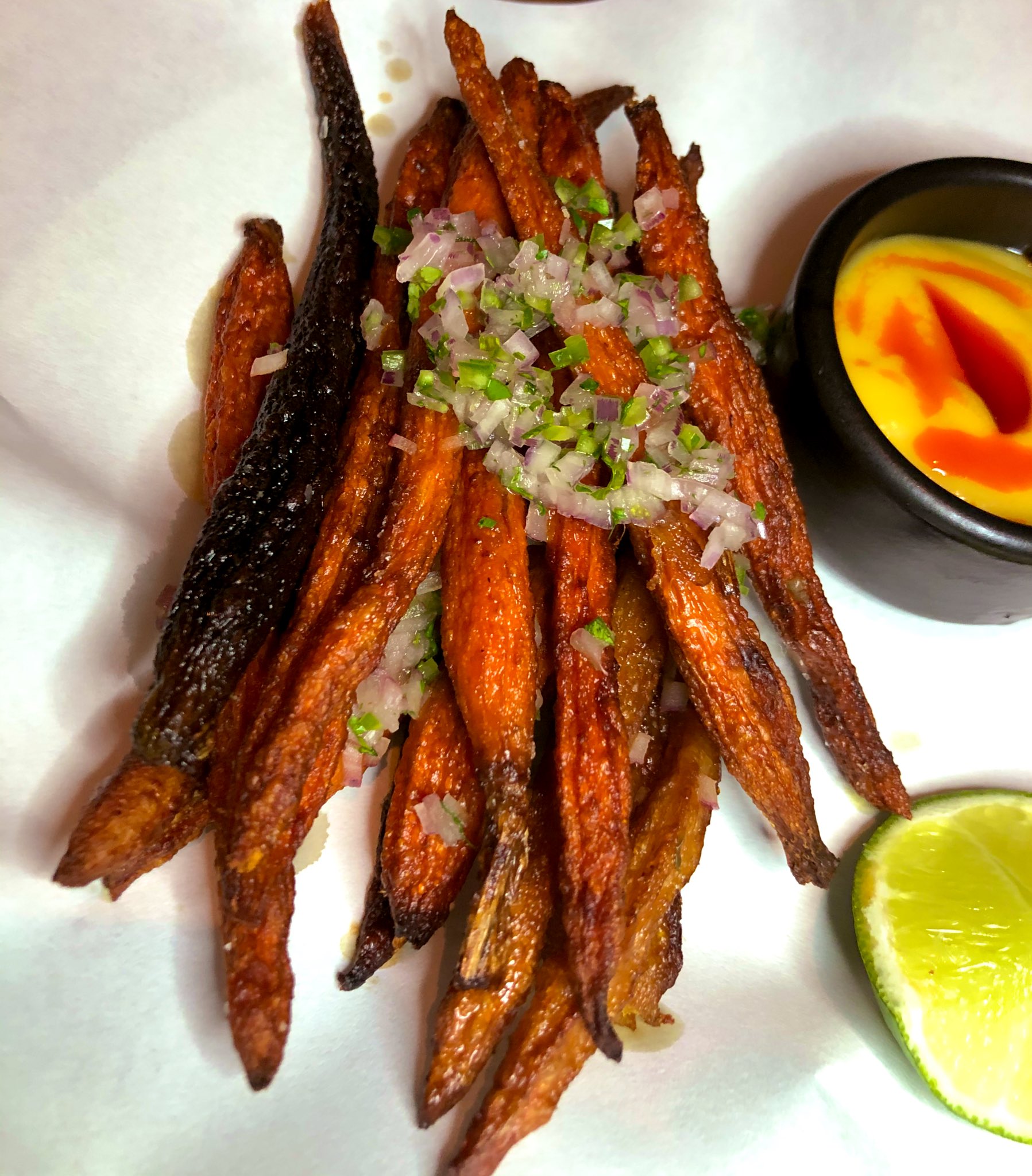 (Shriveled yet succulent)
….all of it served with various sauces (e.g. guacachile, salsa macha, salsa roja) from deep in the Mexican catechism.
The deepest dives of all are reserved for seafood — rather remarkable from a restaurant having migrated to the high desert from a landlocked, volcanic valley. Regardless, the "crudo" is given top billing on the menu for good reason. Whether it's striped bass in corn aguachile, scallop ceviche or tuna tartare, there's not a clinker in the bunch. Soaking seafood in citrus comes as naturally to this cuisine as nixtamalization, and the chefs here are masters of the art.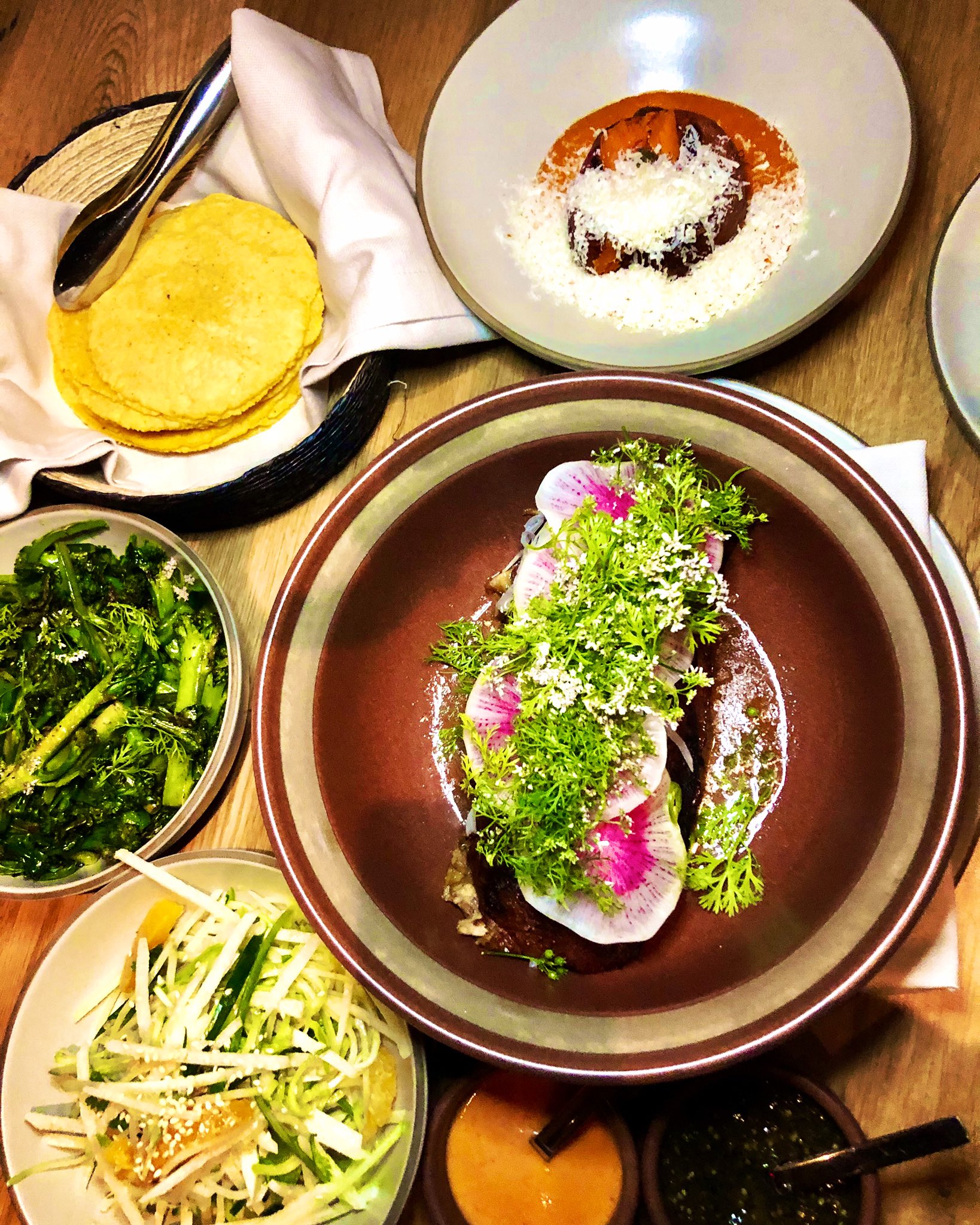 (Duck carnitas with fixins)
Unlike many restaurants these days, things don't get less interesting once you step up to the main courses. Everything from the lamb barbacoa to the "Branzino a la talla" (served atop a pool of guajillo chile adobo) is meant to be tucked into a taco, but you'll be excused if you alternate between wrapping ingredients in one of the excellent corn tortillas, or just nibbling away directly from the dish.
The two signature "must have" items are the "Mole de la casa" (a softball of fresh mozzarella cheese plopped into a mole sauce days in the making), and the "Duck carnitas" (above), almost two pounds of spoon-tender duck breast, with crackling skin, begging to be devoured by everyone at the table. The carnitas are pricey ($90) but more than enough for four, and there better be at least that many of you present if you want to take down this big boy. (The picture above is a half portion, and gave The Food Gal® and I all we could handle, with plenty left over for lunch the next day.)
Prices may seem high, but everything is easily shared between 2-4 diners. The "Bocados" (snacks) section are a good way to dip your toe into the Olvera oeuvre with a minimum of sticker shock, and mix and matching them is half the fun. There, you'll find a "Pan de Elote" that might be the last word in corn bread; fat little shrimp tostadas sharpened by grated horseradish and soothed by guacamole (below); and a minced lobster salpicón — all better than anything you've ever had in a Mexican restaurant.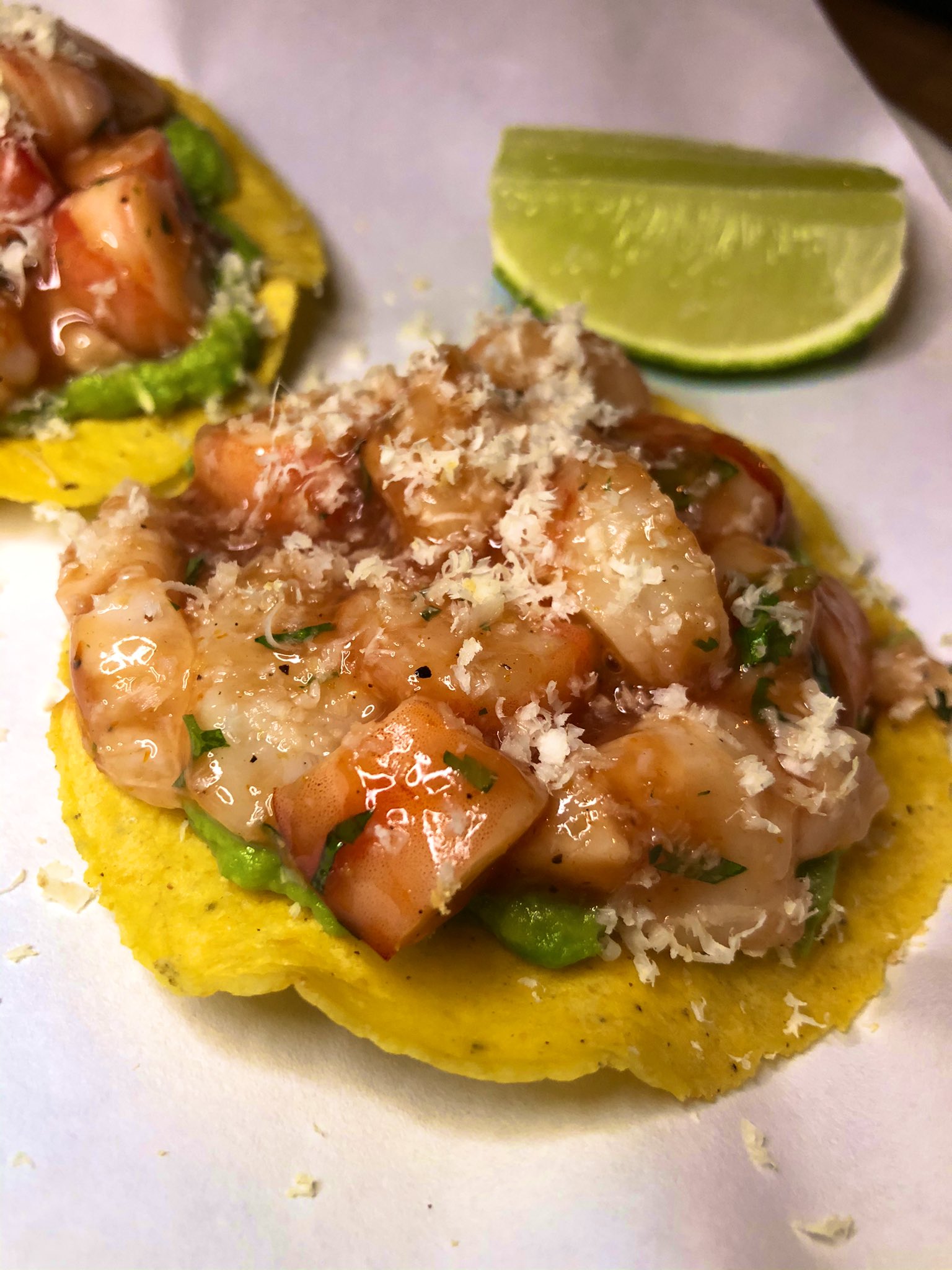 (Shrimply fabulous)
That's because you haven't. Mexican food, especially in the States, has never been treated with such respect, by the cooks or the customers. Here, like a lot of "ethnic" cuisines, it has suffered from a reputation for being cheap and easy, inelegant, informal, and inexpensive. No more.  Enrique Olvera started turning those premises on their head twenty years ago — when Pujol first made a splash in Mexico City — and in the two decades since, Mexican food has taken its rightful place as a world gastronomic treasure. As Feran Adrià has said: "There was Mexican food before Enrique Olvera and Mexican food after Enrique Olvera."
Like Aleman, Olvera trained at Jean Joho's Everest in Chicago before embarking on his solo career path, but unlike José, he's now an empire builder. Multiple venues in Mexico, New York, Los Angeles (and now Vegas) are threatening to turn him into a chilango Vongerichten.
I'll give him his business aspirations, as long as he keeps giving us desserts like his corn husk mousse (an entire Mesoamerican metaphor in one meringue), and the best churros north of CDMX.
Unlike many globe-trotting chefs, though, Olvera has his proselytizing work cut out for him. He doesn't just have to make fabulous, inventive, flavorful food, utilizing the cornucopia of edible treasures from his homeland, he also has to convince people to take Mexican food seriously — not as high-falutin' as fussy French, mind you, but certainly miles beyond the smothered burritos and Mariachi merriment standard template for this food in America.
How he's doing it is with the most compelling, ambitious Mexican food Las Vegas has ever seen. Aided by his number one — Daniela Soto-Innes –– Olvera is taking our taste buds to places they've never been. I don't care if Elio is a spin-off, or a copy of a copy, right now we have the gustatory glory of Cuidad de México right on our doorstep, the way it was meant to be displayed, on level we have never seen before. All deliciously packaged in a first class room with top flight service. This is a whole other culinary world, muchachos, and it is beckoning all intrepid gastronomes as we speak.
Is it expensive? Si, señor, but the best of anything always is.
Snacks start at around $15, and are meant for two; the raw fish dishes hover in the twenties. Mains cover more territory than the Sonoran Desert — starting at $30 for the Mole de la casa and topping out at $110 (Whole fish) to $165 (a Flintstonean Tomahawk steak) — and easily feed four. The wine list reads like someone actually thought about matching modern wines with Mexican food (rather than some standardized snoozer) and markups are (relatively) reasonable. Tequila and mezcal hounds will think they died and went to heaven.
<<<<<<<<<>>>>>>>>>>>
SIN FRONTERAS TACOS Y MAS
4016 N. Tenaya Way
Las Vegas, NV 89129
702-866-0080
LETTY'S DE LETICIA'S COCINA
807 S. Main Street
Las Vegas, NV 89101
702-476-9477
ELIO
Wynn/Encore Hotel and Casino
3131 Las Vegas Blvd. South
Las Vegas, NV 89109
702.770-5342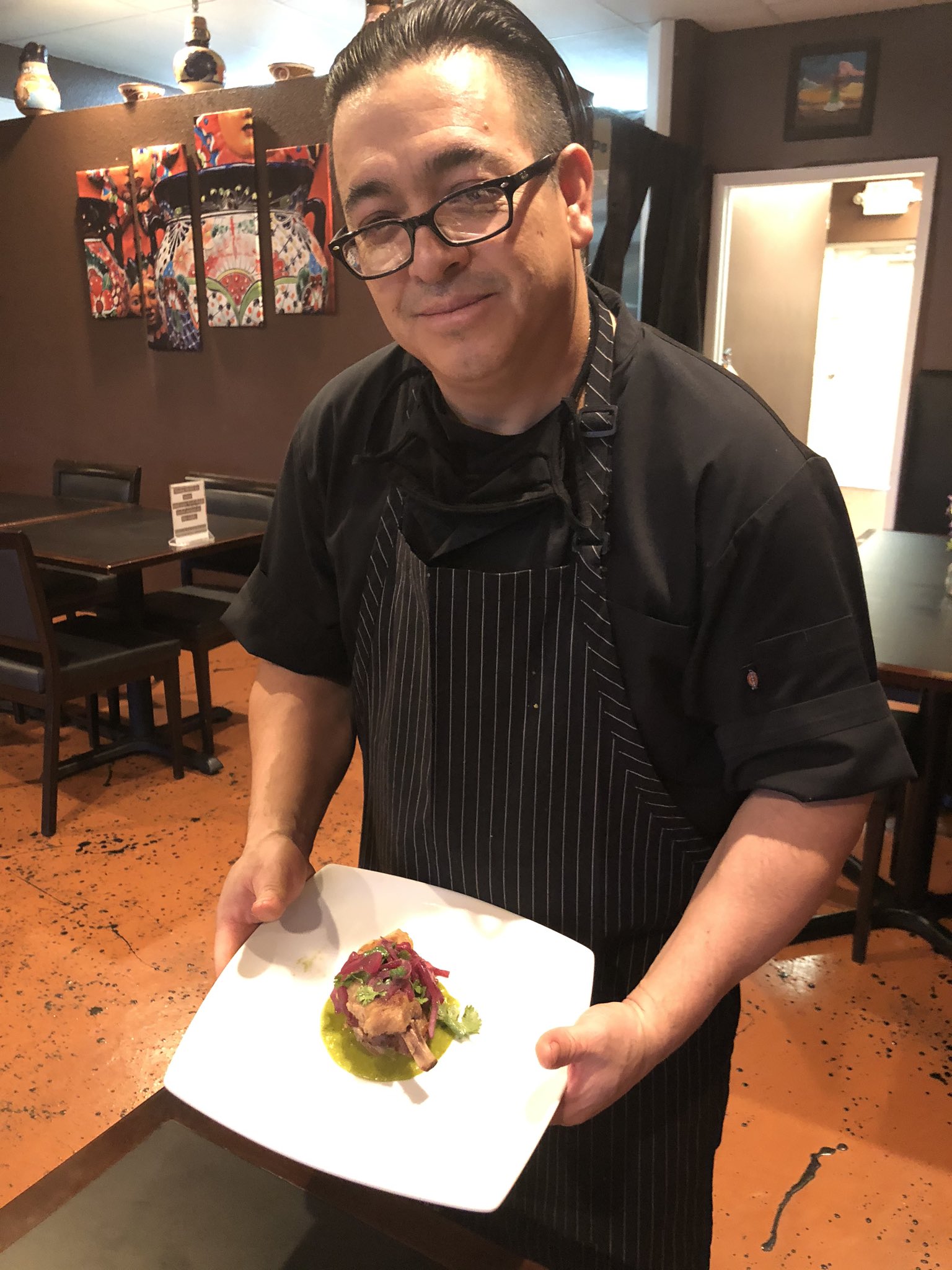 (José)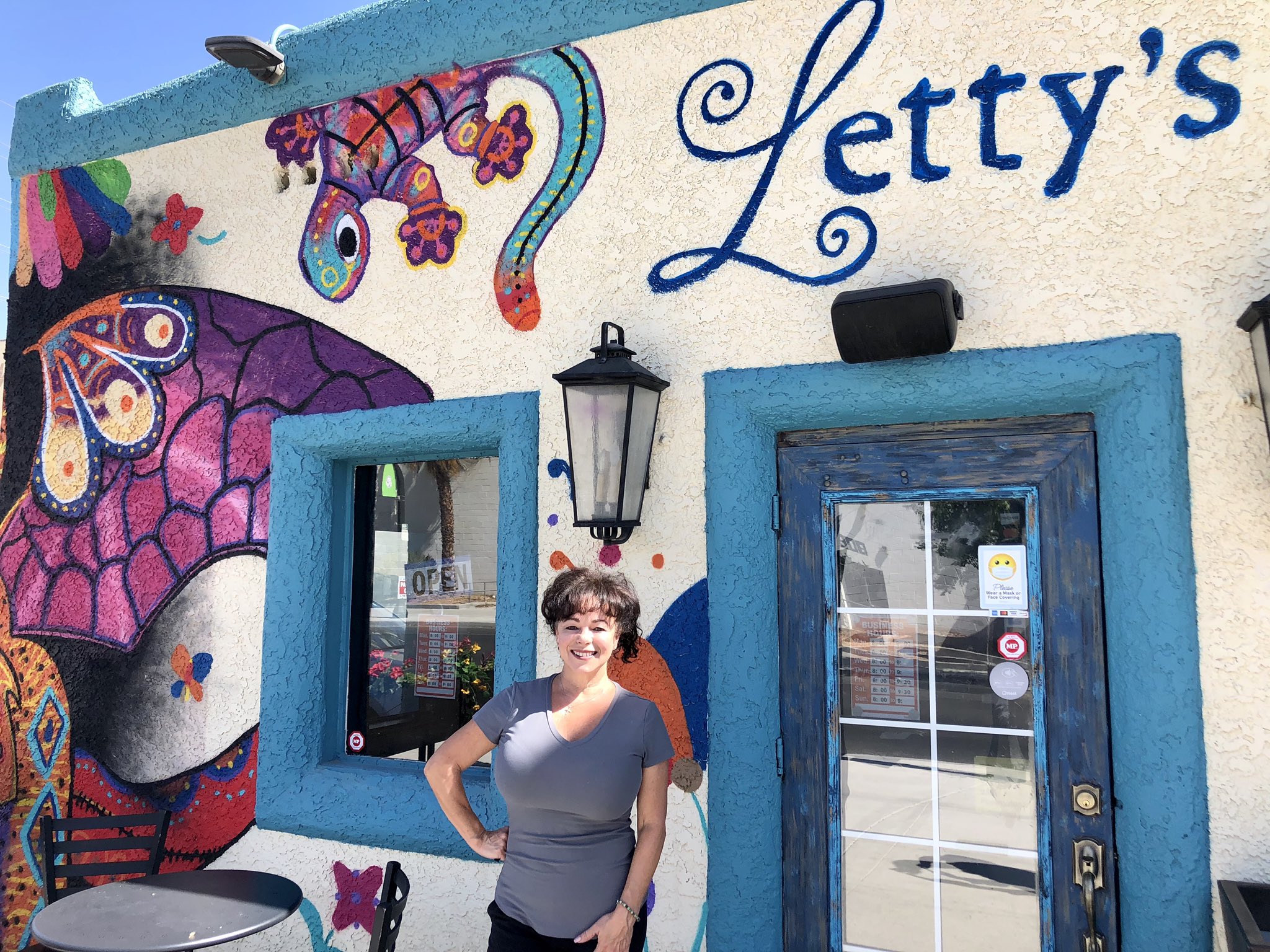 (Letty)