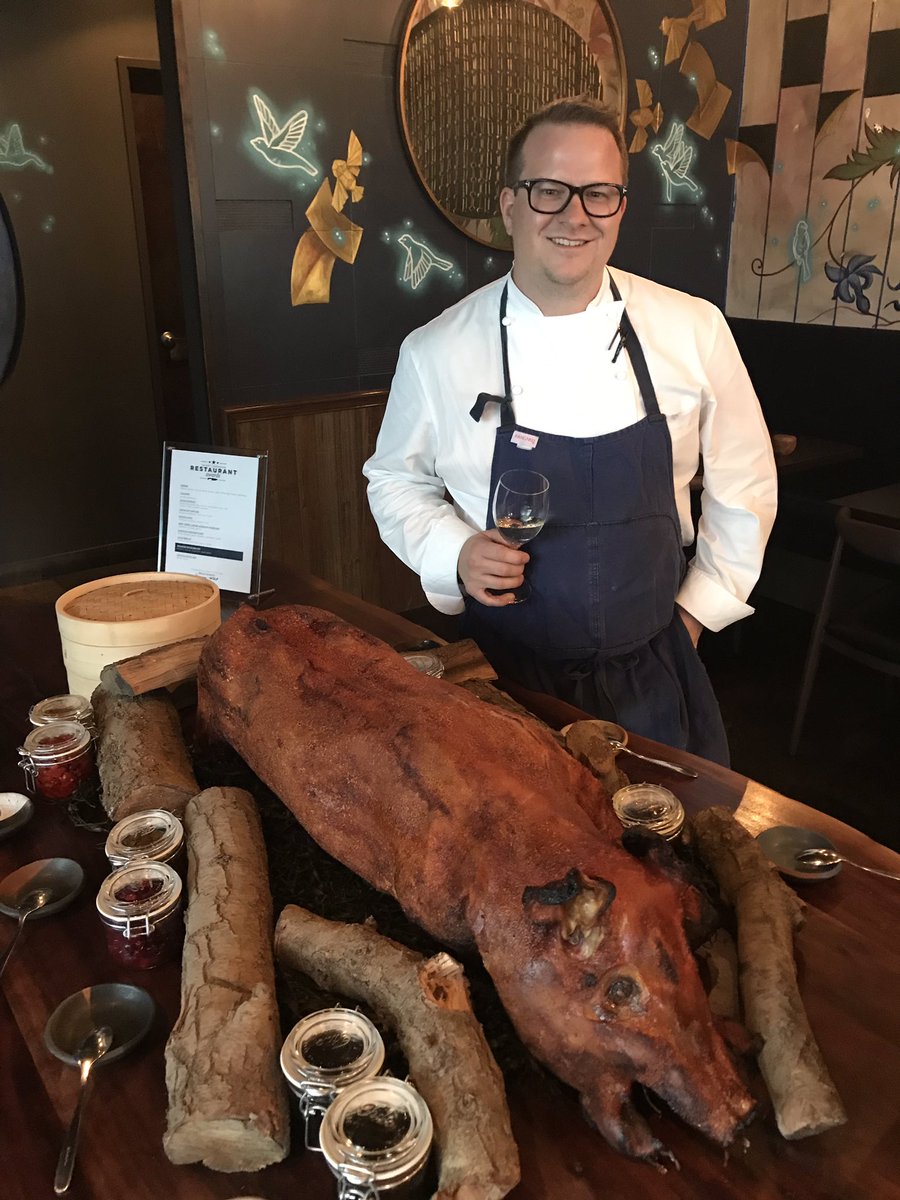 Until Brian Howard had the foresight to place an American gastropub on Spring Mountain Road, this three-mile stretch of "Chinatown" was the exclusive province of all things Asian. Now, it's where gastronauts go for boutique lettuce salads, beet and green apple tartare, and giant steaks served with a dozen side dishes.
Those sides are an homage to the Korean banchan available up and down the avenue, and give a strong hint about how Howard loves to mix and match his meal metaphors. While one table is fighting over an Hamachi collar, another may be torn between the lamb neck with herb crêpes, scallop robata, or Chinatown Clams Casino.
By making Sparrow + Wolf our most interesting restaurant, Howard did more than just fuse a number of cuisines. He bridged a great divide between our various gastronomic cultures, inspired others (Partage, Mordeo Boutique Wine Bar, EDO Gastro Tapas & Wine) to follow suit, and turned this neighborhood into our number one dining destination.
SPARROW + WOLF
4480 Spring Mountain Road
Las Vegas, NV 89102
702.790.2147